When Ireland's national healthcare system faced the challenges of COVID-19, it did so with the support of an emerging staff of software robots.
Robots have helped with everything from vetting new employees to processing positive cases into the national infectious disease reporting system.
In normal times, technology moves at incredible pace. In times of crisis, it develops even quicker as we search for innovative solutions to new and immediate problems. This is something we can all be thankful for as our public services have raced to deal with the pandemic. But in doing so, these organizations must strike a balance between staying rooted to their founding principles and embracing new technology.
This is exactly what Ireland's public health sector, overseen by the Health Service Executive (HSE), has achieved in the last 18 months. Throughout a period of huge change, it has embraced new technologies to increase resilience, unlock value, and provide the best possible services for citizens.
Since late 2019, UiPath has been working with the HSE's Health Business Services (HBS), which provides shared services across the organization. This has seen the introduction of robotic process automation (RPA), led by Kevin Kelly, General Manager (Digital Innovation) at HBS.
"The introduction of RPA didn't start with the COVID-19 pandemic. The groundwork was being set back in mid-2019 when two proof-of-concept robots were considered," Kevin Kelly explains.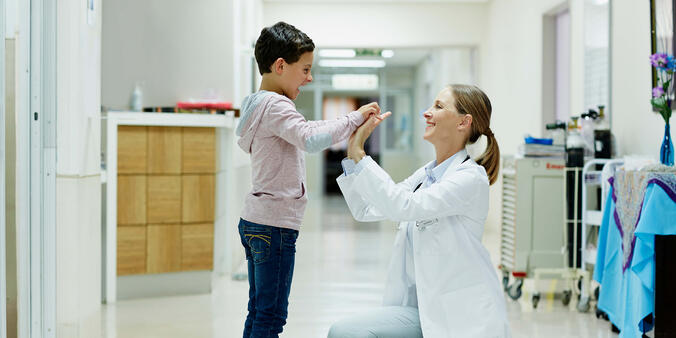 The first robot was used by HBS Finance, which provides accounting and payment support for HSE. The robot took on an essential income reporting process for all national acute hospitals. Prior to the project commencing, this was done manually, consuming about 22 hours each month. The software robot managed it in two. In doing so, it still had 98% of its capacity free, ready to take on many more tasks.
The other robot was tasked with updating the vetting status of new employees. Everyone who comes to work for the HSE in certain roles, must be checked by the Irish police force, An Garda Siochána. It's a process similar to a Criminal Records Bureau (CRB) check in the United Kingdom (UK). The vetting process must be completed for anyone who might have access to, or contact with, children or vulnerable adults within their position.
New employees can't begin work until the process has been completed. This assures the HSE that incoming employees don't pose a risk to clients, service users, and staff. It's a vital, yet time-consuming role with about 20,000 checks being completed every year. Regulations are expected to tighten, meaning relevant employees will need to be re-checked every three years. The result is annual checks are predicted to increase to 60,000.
This called for a full-time robot assistant that the team have affectionately named Bertie. Mary Ryan Kelly, from the National Personal Records Department in HBS HR, has worked with HSE's RPA center of excellence (CoE), set up in September 2020, and Deloitte, using UiPath software, to get Bertie up and running. They've trained Bertie to process a huge number of checks.
Bertie [robot] can work 24 hours a day, seven days a week. He's now actually processing as many cases in one hour than we could previously in five days, and allows us to run the update weekly instead of monthly. As a result, increasing our efficiency and enabling hiring managers to get new recruits into post sooner.

Kevin Kelly • General Manager (Digital Innovation) at Health Business Services, HSE
The whole team considers Bertie as a highly valued colleague, allowing them to focus on less repetitive tasks. And it makes sense. After all, who wouldn't want a team member who can help cut stress and reduce any feelings about being overwhelmed by the job in front of them?
Meanwhile, Bertie keeps on undertaking the vital checks, slashing the hours employees spend on high-volume, process-driven work, and enabling the existing team to absorb increased vetting volumes.
Amidst the first wave of the pandemic in 2020, another robot was deployed to help public health staff tasked with manually reporting infectious diseases. As COVID-19 cases soared, each case had to be added to a system manually. The process for each instance required about 26 minutes of public health experts' and surveillance scientists' time. The software robot could complete the exact same task in three minutes and 18 seconds. This gave back about 38 hours of time to staff for every 100 positive cases. It also offered more efficient and timely data.
While these results speak for themselves, it's important to remember that change can be challenging—especially in crucial public sector organizations loved and respected by the public.
To oversee and maintain digital change, it's vital to establish a culture that welcomes new software and ways of working. The HSE has been careful to achieve this.
We are repeatedly seeing situations where colleagues in all parts of the health sector who, once we describe to them what RPA is and they begin to imagine how it can be deployed to complement what they do, become a rich source of new innovative ideas in which this technology can be utilized.

Kevin Kelly • General Manager (Digital Innovation) at Health Business Services, HSE
"Understanding their own processes and their own local pressure points, they quickly recognize the benefits of having a virtual assistant to cut through repetitive work, freeing them and their teams for more productive activities that deliver higher value to our patients and service users."
By implementing RPA carefully and targeting it at processes where automation can make significant impact, the HSE has been able to bring staff and patients on its RPA journey and with impressive results. As HSE Assistant National Director, Julie Ryan, explains, "RPA is an exciting approach that removes repetitive work and enables staff to move onto more value added activity. It can drive job satisfaction while, in parallel, streamlining processes."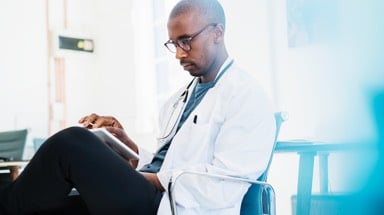 But she also adds, "If you don't cultivate the right culture, then the technology won't be embraced." Ryan believes it's vital to show the impact new technologies can have on staff and stakeholders.
"The solution is to up skill people as we go. It has to be a journey that people want to travel along, having understood the benefits for themselves and the wider organization. I think culture is really important and in the absence of optimal culture, you will fail," she warns.
Careful attention to achieving the right culture has paid off for the HSE.
In December 2020, Ryan said, "We started in September 2020 with an initial target of 3,093 hours saved up to year-end, but we've surpassed this already with over 22,000 hours saved. It's been a huge success. That was especially important in the context of COVID-19, releasing time back to clinical staff."
Summarizing the roll out of RPA at the HSE, Kevin Kelly says, "Many healthcare staff, and not just administrative staff, are over burdened with repetitive and mundane, labor-intensive administrative tasks which eat into their working day."
We know from research, and have evidenced now from our own pilots that RPA can free up workers' time for higher value activities such as problem solving, exception handling, troubleshooting, and customer or patient facing activities. This allows them to be more productive, to perform work that is more interesting, more valuable, and valued. And to develop or make better use of their existing skills.

Kevin Kelly • General Manager (Digital Innovation) at Health Business Services, HSE
"As I see it, RPA is the power tool that we need to provide not just to today's digitally enabled workforce, but to embed as a must-have capability for the next generation who won't accept anything less."
Kevin Kelly accepts that RPA isn't a silver bullet to solve every operational challenge faced by the HSE. He also understands the vital importance of aligning technology to the organization's values. While guarding against fitting square pegs into round holes, he says it's "undeniable that plenty of opportunities exist for which RPA is the perfect sized peg."