For those who haven't yet used robotic process automation (RPA), it's just another acronym to learn. For those who've experienced it first-hand, such as employees at Vodafone Turkey, it's improved their working lives forever. In the words of one convert, "It changed our perspective. We started looking at jobs differently, questioning how we could do things with robots. How we could automate tasks."
RPA has been a revolutionary strategic investment for the mobile giant's Turkish operations. What's more, it's grown from an investigational phase to a fully-fledged programme in fewer than three years. As Numan Dinçer, Digital Product Manager – Product Owner for RPA, explains, "We started in 2019 by creating an RPA workstream." This allowed the business to explore the technology and uncover potential benefits.
We tried the software and built a team to see if RPA could work for us. The first year was experimental and we automated simple tasks. For example, collating reports and managing customer enquiry tickets. They weren't end-to-end processes, but helped us understand what was possible.

Numan Dinçer • Digital Product Manager – Product Owner for RPA at Vodafone Turkey
In those initial 12 months, the goal was to create 100 automations, illustrating the value of RPA to the company. By the end, the workstream had digitalized nearly 65,000 hours of business time. Simply by playing with the software, they'd made a huge impact.
Scaling up with care
As a result, the company began rolling out RPA further. "At this point, we created an agile team," says Dinçer. "This became our Centre of Excellence – CoE." From the outset, he knew RPA had to be introduced sensitively.
To achieve this, the team did two vital things. Firstly, it chose to frame carefully what RPA could achieve and how it was measured. "Some businesses determine success using a 'full time equivalent' number, or FTE for short" Dinçer explains. This shows how much work is completed by robots regarding how many people it'd take to do the same amount.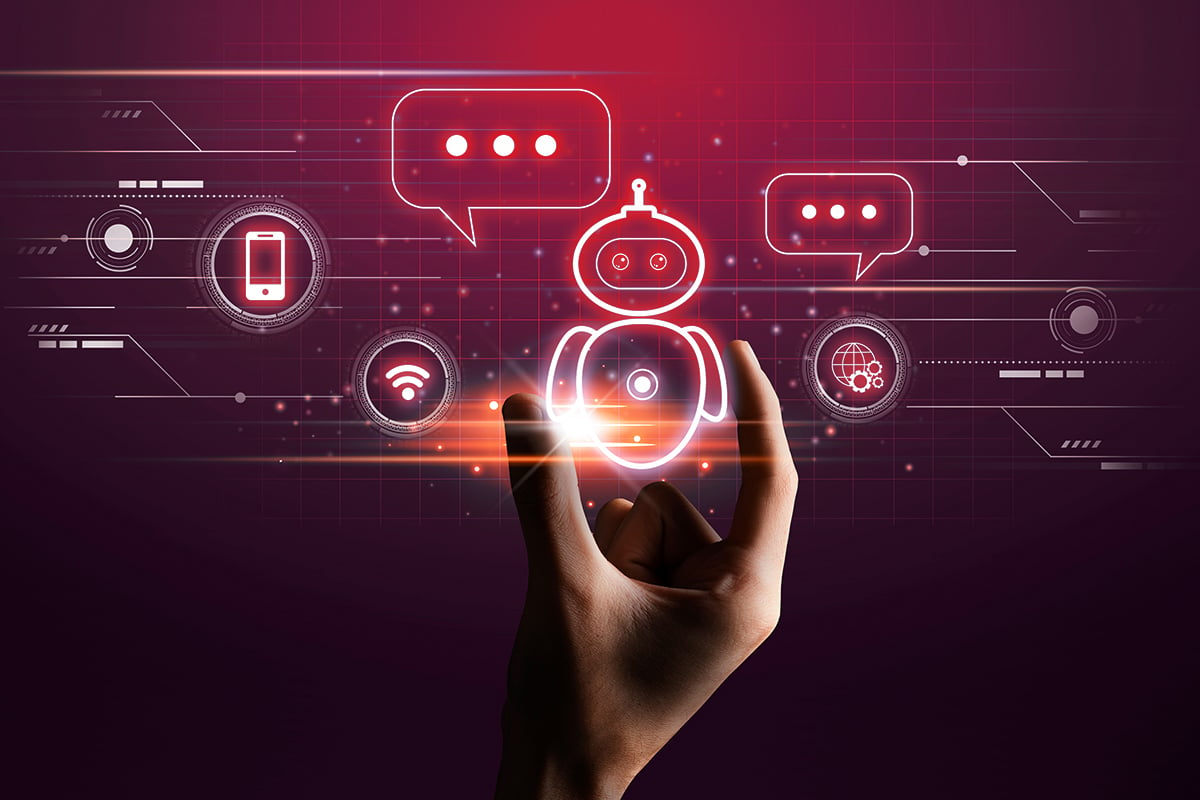 "We didn't want to say we were making FTE savings, because it would have implied job cuts. Which wasn't and never will be our intention. We're helping people reduce the amount of manual work they do so they can use their ingenuity. We therefore measure success in business time digitalization – BTD for short."
It's a small but important nuance. Vodafone is digitalizing business time, not employees.
The second step was to hold workshops across the company. Dinçer's colleague Basak Dumanol, Head of the Digital Care Tribe, picks up the conversation, saying, "The workshops introduced the idea of RPA. They demonstrated how it worked, which processes could be automated and provided example uses cases."
This allowed Dinçer, Dumanol and the wider team to identify suitable tasks. But they needed to be prioritized.
We tested each one against a set of criteria. We also looked for business benefits, such as cost savings, risk reduction, or a boost to customer satisfaction.

Basak Dumanol • Head of the Digital Care Tribe at Vodafone Turkey
By taking these crucial steps, employees embraced RPA from day one. When asked if there was any hesitation, Dumanol emphatically says, "No. Because we introduced it with care. We showed what people could achieve. That they could reduce the time spent on manual activities to focus on quality work."
Backing from the board
Importantly, Vodafone's board was firmly behind the plan, too, committing to employees that was shared in the workshops. As a result, by the beginning of 2023, there were 224 automated processes across the business, run by 67 robots. Together, they've undertaken three million transactions, one million of which have involved customers. About 41 of the processes touch the end customer, creating satisfaction by fulfilling their needs efficiently.
For example, one robot manages resolution of over-usage tickets. The automation retrieves complaints about higher-than-expected bills. Based on GSM information, a robot performs the necessary checks on CDR and SMS logs. Finally, if the price increase is caused by over usage, the customer is informed through autodialer calls. Through automation, average handling time for customer tickets has been reduced by 80% and ₺130 K (about $6.8 K) has been saved in costs, illustrating the impact tangibly.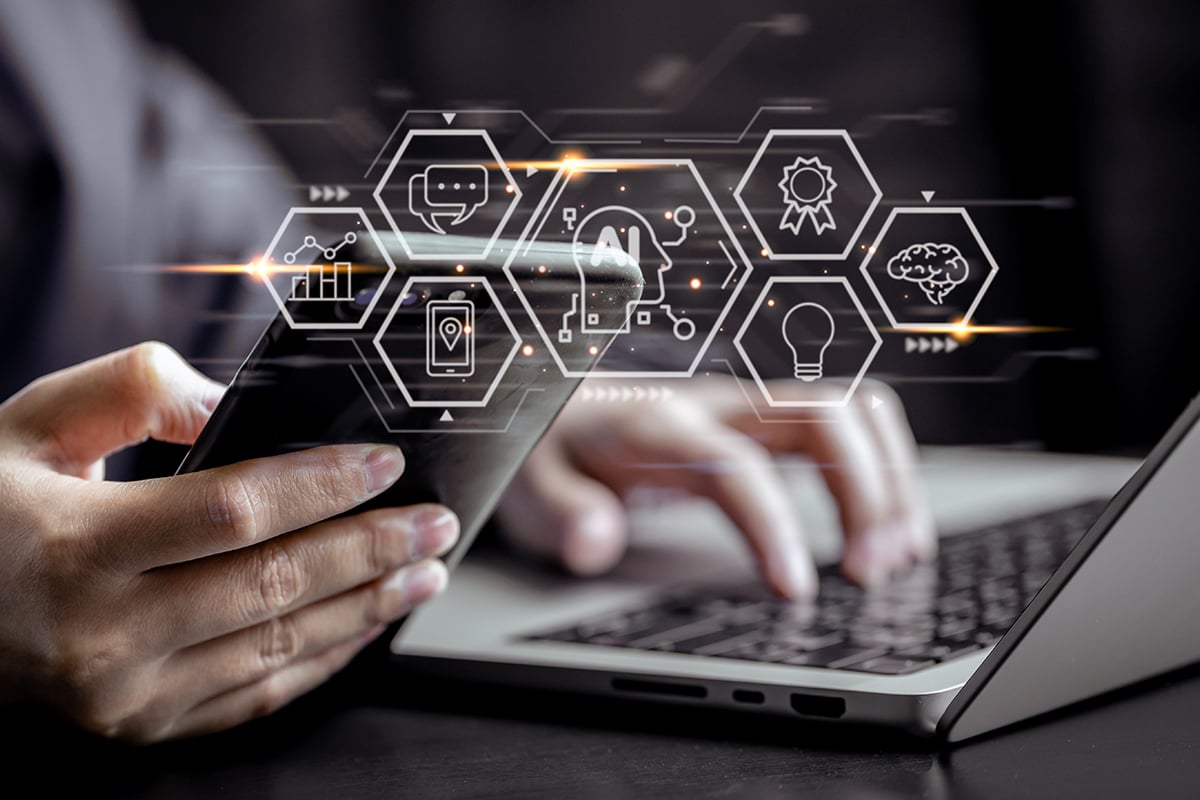 Another robot handles the creation of customer tickets on multiple systems regarding enquiries from the Consumer Arbitration Committee. For both mobile and fixed-line users, information is retrieved through optical character recognition (OCR) from documents. Tickets are created on CRM systems based on GSM or National ID information. Finally, a robot creates a ticket status report and emails it to the business unit.
All the digital steps after receiving the documents from the customer used to be performed by agents. Since robots have taken over the process, average ticket response time has decreased by 40 percent.
While Vodafone doesn't generally name its robots, when pushed, Dinçer smiles and admits there is one.
We call it Octo. Like an octopus. It has many arms going in many directions, doing lots of things.

Numan Dinçer • Digital Product Manager – Product Owner for RPA at Vodafone Turkey
Results to shout about
Overall, the impact has been colossal with 1,005,000 hours of business time digitalized. A further 197,000 hours of customer time has been digitalized. This has saved the business ₺5 million in costs (about $268,000) and generated ₺27 million in revenue (about $1.4 million). The efficiencies made are ₺70 million (about $3.8 million).
It's been a great success. We've got departments vying for priority, saying 'do my robot first'. When we started, we chased them for processes. Now they're chasing us to automate them.

Basak Dumanol • Head of the Digital Care Tribe at Vodafone Turkey
When asked how they keep up, Dinçer says it's down to the CoE's structure. "We focus on governance, prioritisation and new automations with a team of eight. Although there is a wider group of about 30 people if we count suppliers. We also have a team of five on the IT side, which is responsible for support and maintenance the existing robots." He believes this separation of roles ensures Vodafone can keep up with the pace of automation demand while growing capability and ensuring quality.
Looking into the future
The business has big plans. By 2024 it aims to increase ‌business time digitalized by fifty percent to 1,500,000 hours. "We have already created our own text classification software which allows us to categorize customer tickets as they're submitted. Now we plan to expand our use of cognitive automation through OCR and AI." Dinçer notes.
We're also going to train citizen developers to create their own robots for different departments. There'll be about 15-20 of them to begin with.

Numan Dinçer • Digital Product Manager – Product Owner for RPA at Vodafone Turkey
These people are likely to build automations similar in scale to those created by the workstream back in 2019. Availability of citizen developers will complement automation training provided by the UiPath Academy to all new recruits at Vodafone, with a specific focus on graduate trainees.
When considering why Vodafone chose to work with UiPath, Dinçer doesn't hesitate in saying, "To begin with, it was because UiPath had a local office that could support us – something other vendors didn't have. The business also came highly recommended by major analysts such as Gartner*."
"We work with other automation companies but we have moved towards UiPath because more developers are proficient in their software. In addition, UiPath continuously improves its offerings and releases new features. That's why we have more licences with UiPath than others."
Also, the working relationship with UiPath is perfect. We have a customer success manager who we meet every two weeks. We talk about progress and the benefits we're seeing. We also discuss what we're going to do next.

Numan Dinçer • Digital Product Manager – Product Owner for RPA at Vodafone Turkey
Advice from an expert
On this note, Dinçer is keen to share three key pieces of advice for others embarking on an automation journey. "Firstly, measure your success in a way that engages employees. Show that you are digitalizing business time without the purpose of any lay-offs. Secondly, hold regular enterprise-wide workshops to raise awareness and encourage colleagues. You need to communicate empathetically."
At this point, Dumanol jumps in and encourages Dinçer to show his team's logo. It's a circle with a human and a robot shaking hands. It symbolizes the cooperation between robots and business units and is part of a powerful communications plan based on care.
"Finally, separate your CoE into two parts," Dinçer continues. One to support existing robots and the other to work on new ones. This will ensure your plans don't stall as you get busier."
And Vodafone's automation team will certainly be getting busier given how its programme's been received. In the words of one process owner, as published in ‌CoE's monthly automation newsletter, "RPA reduced the average handling time of customer complaints. Faster response time contributed to more customer satisfaction. Our goal now is to improve our competitive position with faster response time."
All of which must be music to the ears of Dinçer and Dumanol. It's exactly what they set out to achieve.
*Gartner doesn't endorse any vendor, product, or service depicted in its research publications, and doesn't advise technology users to select only those vendors with the highest ratings or other designation. Gartner research publications consist of the opinions of Gartner's research organization and shouldn't be construed as statements of fact. Gartner disclaims all warranties, expressed or implied, with respect to this research, including any warranties of merchantability or fitness for a particular purpose.