Gartner* forecasts that by 2024, "90% of integration-platform-as-a-service (iPaaS) vendors will enable process automation, while almost all RPA vendors will offer integration via APIs."
But you do not have to look that far into the future to understand the swim lanes are disappearing between iPaaS and API automation.
The UiPath end-to-end automation platform is a prime example. The platform includes services, such as triggers, API orchestration, and prebuilt connectors, with state-of-the-art RPA offerings, including user interface (UI) automation, artificial intelligence (AI), machine learning (ML), business process management (BPM), and low-code/no-code tools.
The goal is to integrate and develop automated processes free of bottlenecks imposed by often cumbersome, system integration access.
Integration enables digital transformation—and everything else
Integration has long been recognized as an enabler for initiatives such as digital transformation, automating processes, building applications, and supporting data synchronization within business functions. In fact, if you think about it, application integration has a historical presence comparable to enterprise resource planning (ERP), a decades-old solution promising to eliminate islands of legacy-based information.
Yet in 2022, data silos have multiplied—and processes are more complex than ever as each new application adds another step in a business process. Connecting applications has never been more important due to the proliferation of applications fueled by the accelerating fragmentation of software markets.
Integration capabilities are becoming part of every platform
As the former CEO of Cloud Elements, my team launched Cloud Elements anticipating that integration would no longer just be the responsibility of a standalone, iPaaS, or enterprise service bus (ESB).
We saw integration becoming a critical part of every platform—and every software as a service (SaaS) application.
Reason being, no application lives in a vacuum. The ability to coexist with the ever-expanding ecosystem of enterprise applications is crucial to driving adoption of new applications and platforms.
Industry analysts agree that this trend is happening. So do companies like Salesforce, who acquired MuleSoft, an industry iPaaS leader, in 2018.
From integration to automation
Stand-alone integration platforms enable distinct applications to work together and typically rely on APIs or data extraction.
An integration platform is an enabler for processes and is an important platform to connect multiple applications, systems, and databases across your enterprise.
But integration platforms are limited in their ability to automate entire processes. Many processes require the understanding of documents, human intervention, and the ability to emulate users' actions via UI automation. APIs and data are enablers in this broader automation landscape.
UiPath: End-to-end automation platform
UiPath has helped redefined RPA as a broader enterprise automation platform by acquiring and embedding API integration capabilities.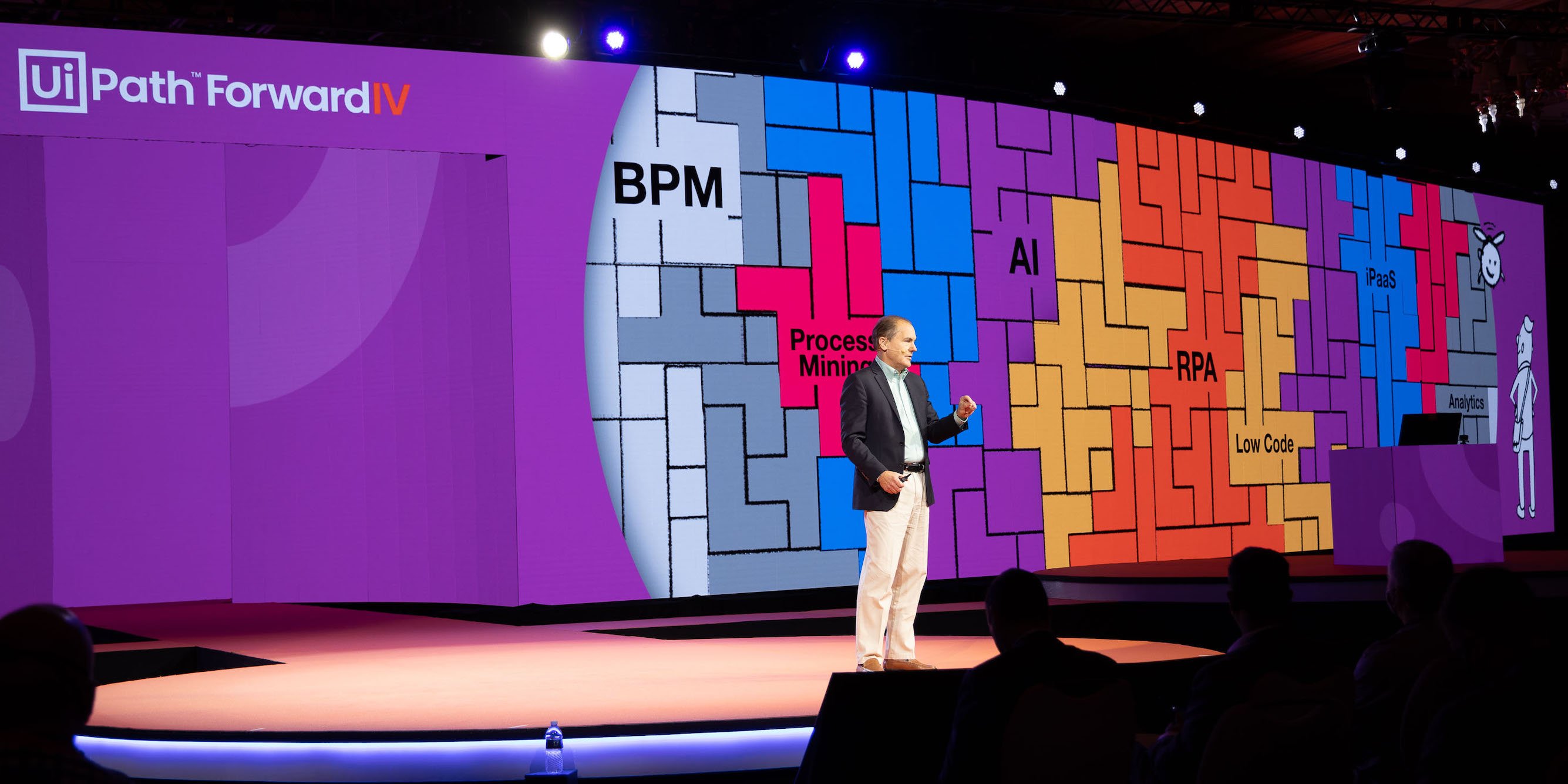 Ted Kummert, Executive Vice President of Products and Engineering at UiPath, discussed 'RPA-plus' at UiPath FORWARD IV. Watch the full replay of the keynote.
API integration plays a key role in the imagining, building, and running of complex and scalable automations, including the ability to seamlessly design and combine UI automations, API integrations, and documents into a single workflow.
Takeaway
It's expected that iPaaS and RPA will coexist within the enterprise. UiPath, for example, counts MuleSoft and Workato as technology partners, not only with the understanding that you may want to choose an integration alternative, but also that your automation layer may need to work with both your iPaaS and ESB.
The key to bringing more integration capability into RPA is to ensure your chosen platform provides centralized governance, visibility, and control over how integration and connections are being used in your enterprise.
At the same time, enterprise customers should count on flexibility to support their integration needs.
We recognize our customers depend on UiPath to provide that choice.
Find out how to unlock more automation opportunities with combined UI and API integration.
*Gartner, "Beyond RPA: Build Your Hyperautomation Technology Portfolio", Saikat Ray, Paul Vincent, et. al., 22 October 2021
Gartner does not endorse any vendor, product or service depicted in its research publications, and does not advise technology users to select only those vendors with the highest ratings or other designation. Gartner research publications consist of the opinions of Gartner's research organization and should not be construed as statements of fact. Gartner disclaims all warranties, express or implied, with respect to this research, including any warranties of merchantability or fitness for a particular purpose.