UiPath software robots are now used to help fulfill over $100 billion of the United States (U.S.) federal government stimulus.
The U.S. Small Business Administration (SBA) will resume accepting Paycheck Protection Program (PPP) applications from participating lenders on Monday, April 27, 2020 at 10:30 a.m. EDT. Following ratification by the U.S. Congress and the signature of President Trump, the latest pandemic relief stimulus provides $484 billion in additional relief, including $310 billion specifically to extend additional loans to companies that qualify as a small business concern.
In the first phase of the SBA loans that were part of the Coronavirus Aid, Relief, and Economic Security (CARES) Act, banks deployed an army of software robots to work alongside bank agents. The result was a ten-fold increase in speed of loan processing and approval.
Deployed in hours versus weeks, UiPath robots handled the extraction of borrower information from forms (such as PPP, 941, 940, 944, 1099 Misc.), loan verification checks, and managed submission of data to the SBA portal. The robots provide enhanced security and a complete audit trail, which aid in a bank's readiness to serve clients in subsequent phases of the CARES Act.
Read the full story: UiPath Delivers Lightning Fast Scalability for Banks to Fulfill Historic Surge of SBA Loan Requests
In addition to continuing to fulfill small business loan requests over the next two weeks, banks are scaling their customer service operations to support the continuous massive volume of customer requests, such as processing SBA loan forgiveness. UiPath attended and unattended robots can support the loan forgiveness process through the following steps:
Verifying full-time equivalent (FTE) employees on payroll and pay rates, for the period

Verifying eligible interest, rent, and utility payments

Updating loan booking systems and notifying borrowers

Bolstering self-service and virtual channels, including a bank's chatbots, to be more responsive
During the loan forgiveness process, UiPath software robots can prepare the PPP Lender Application Form or can prepare a data extract in a format that can be uploaded to the SBA portal. When there are exceptions, robots can work with bank operations personnel to review and resolve a discrepancy.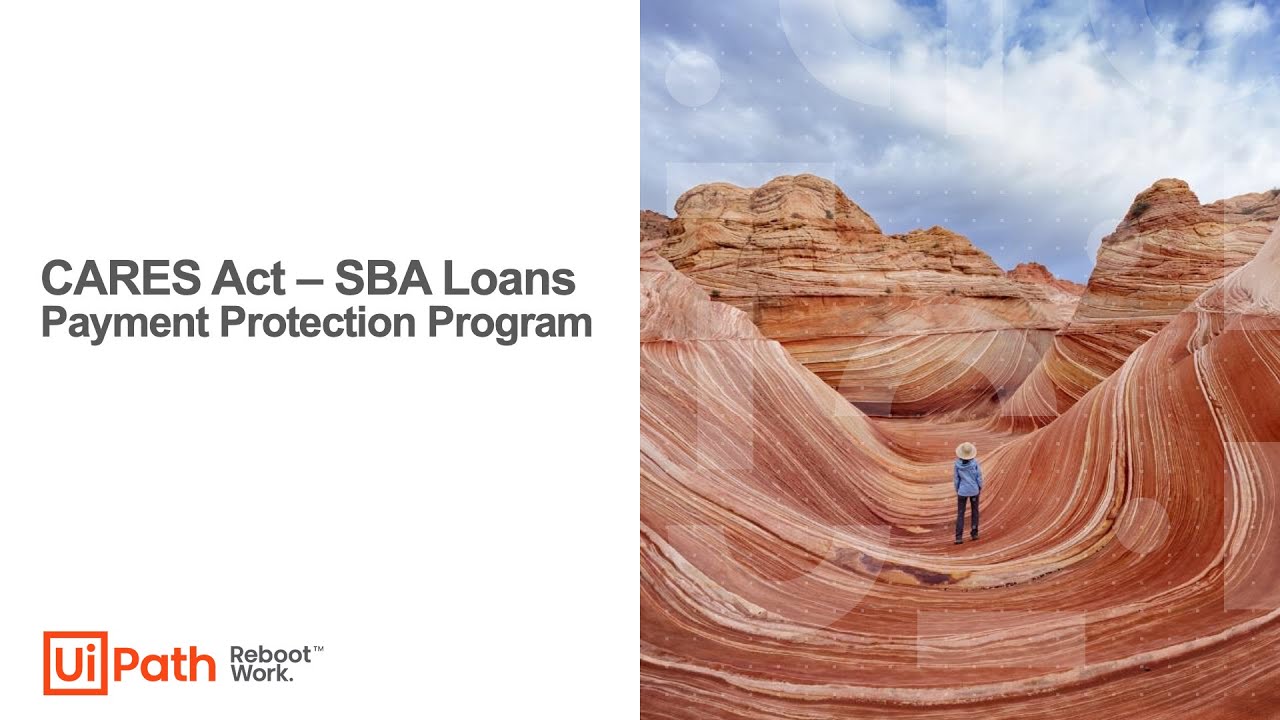 To request UiPath assistance around the entire SBA loan and PPP process, please contact us directly anytime and our banking and financial services team can assist you right away. We also have hundreds of partners throughout the U.S. ready to assist so all banks are able to ensure their small business customers stay in business throughout the crisis and beyond.
Be safe. Be healthy.
This post was co-authored by Sara Golbourn. Golbourn is the global account manager for banking, financial services, and insurance (BFSI) at UiPath.