(https://www.uipath.com/blog/2020-fts-release-series)
In October, we unveiled our 2019 LTS release at FORWARD III in Las Vegas, Nevada. We had two full days in person to dive into the new capabilities, share live demos, answer your questions, and more.
We may not be able to meet in person to unveil our 2020 FTS release (20.4 for short), but we've created an unmatched digital experience to provide the same in-depth look at this 20.4 release that we gave you with our last major release at FORWARD III.
It's an entire 20.4 release series designed to walk you through our first major product release of 2020 and includes live broadcasts, blog posts, webinars, and more!
This product release has been built for hyperautomation and adds capabilities across every stage of the automation lifecycle. The term hyperautomation was first introduced as the number one strategic trend on the Gartner Top 10 Strategic Technology Trends for 2020 report. Hyperautomation itself isn't a technology separate from robotic process automation (RPA) or even a separate automation solution, but it aligns well with how we see the future of RPA.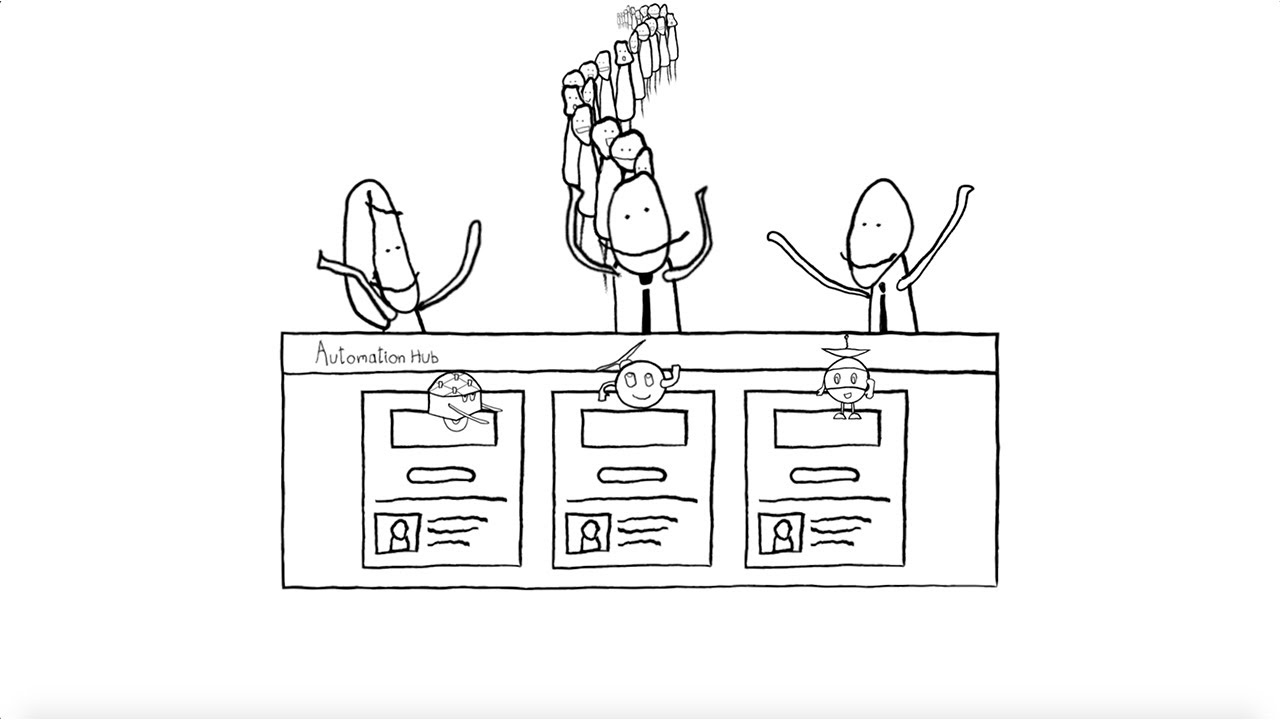 Hyperautomation describes "how the combination of RPA and disruptive technologies such as AI, machine learning (ML), process mining, decision management, and more can be used together in an end-to-end automation solution. It aligns with how we see the future of automation and the end-to-end vision we had been working toward," explains our Chief Product Officer (CPO) Param Kahlon.
Let's get to the really good stuff—what does the 2020 FTS release and new capabilities mean for your organization? That's where the 20.4 release series comes in!
UiPath Live: The Release Show
The 20.4 release series kicks off May 13, 2020 with our must-see broadcast event UiPath Live: The Release Show. If you missed the first UiPath Live broadcast event in February and you're expecting this to be your average webinar, I'm afraid you're going to be disappointed.
This exciting event comes live from our homes to yours and includes:
Kahlon walking you through the UiPath Platform innovations available with the 20.4 release

An introduction to UiPath Automation Cloud™ (and how it can scale your RPA implementations in record time)

An insider's look at how UiPath is turning our vision of 'a robot for every person' into a reality

Industry insights from special guests including IDC Program Vice President Maureen Fleming
To better accommodate our global audience, we'll have two shows on May 13, 2020:
10:00-11:00 am EDT / 3:00-4:00 pm BST

5:00-6:00 pm PDT / May 14, 8:00-9:00 am SGT
And, if your kids (or spouse or pets) choose those same exact times to ask for a snack, we've got you covered. Get access to the on-demand recording of the show.
20.4 Release blog posts
This release is too big for just one blog, so our release series includes several blogs (all available on May 13, 2020) to break down the new product capabilities and what they mean for your organization—to improve resiliency now and as you keep your competitive advantage in the future.
I recommend you start with UiPath 2020: Fast Track Support Release. This article provides a great overview of the 20.4 release and clearly maps out the product updates related to each stage of the automation lifecycle.
You can follow the links in that blog post or go straight to the other blog posts from this list:
20.4 Release series webinars
Yes, there's truly more to this release than we can cover in blog posts and our one-hour live show. So, there are several webinars to offer you a deeper dive into specific UiPath product families and hyperautomation capabilities. Think of it as the digital equivalent to standing next to us at a UiPath event and being able to see a live demo (and ask questions!).
We make registration easy—you register once and are pre-registered for all webinars in the series.
Don't worry, we're not trying to pack everything into one day on May 13, 2020. Here's the 20.4 release series webinar schedule (in case you want to block the time off on your calendar right now):
"UiPath 20.4 – Built for Hyperautomation"

May 19, 2020

10:00 am EDT / 3:00 pm BST

"A Robot for Every Person: Benefit from RPA at Enterprise-Wide Scale"

May 26, 2020

10:00 am EDT / 3:00 pm BST

"Start Automating Now with The Automation Cloud™"

June 2, 2020

10:00 am EDT / 3:00 pm BST
We also have several product deep dive webinars:
June 9, 2020

11:00 am EDT / 4:00 pm BST

Product Deep Dive: Discover UiPath Test Suite

June 18, 2020

10:00 am EDT / 3:00 pm BST

June 30, 2020

10:00 am EDT / 3:00 pm BST

Product Deep Dive: From Your Own Idea to Your Own Robot: StudioX – The Business User Tool for Automation Development

July 9, 2020

10:00 am EDT / 3:00 pm BST

Product Deep Dive: From Advanced Automation to Testing Automation: UiPath Studio and UiPath Studio Pro

July 29, 2020

10:00 am EDT / 3:00 pm BST
Pro tip: Register even if you know you won't be able to make it to the live webinar because all registrants get the webinar recording afterwards (in addition to some exclusive content).
If you can join us at the time of the webinar, please do! That way you can get your questions answered right then.
Post-event analysis from theCUBE
Get theCUBE's take on the 2020 FTS release. On May 21, 2020, SiliconANGLE Media's theCUBE will do a post-event analysis of our UiPath Live: The Release Show broadcast. They'll also have some exclusive interviews with presenters from our May 13 broadcast shows, which gives you a chance to get more of a 'behind-the-scenes' look at all things 20.4 release.
Editor's note: If you missed the live post-event analysis, you can still catch the recording by clicking the button above.
Thank you
To say we're excited about sharing this 20.4 release with you is an understatement. But this release wouldn't be happening without you. Thank you for your business, your partnership, and your feedback.