Today, we announced the general availability of our latest Enterprise RPA release – 2018.2. This release makes a massive leap into cognitive RPA – driving intelligence into the autonomous execution of business processes, and introduces a new licensing model for flexible RPA operations at scale.
Param Kahlon, Chief Product Officer UiPath
Our customers can now leverage Python machine learning (ML) models directly from within the Studio while designing their processes. These machine learning models will drive predictions and decisions that will automate more processes and raise fewer exceptions, thus creating more workforce capacity. Python is the most commonly used programming language to build machine learning models, and data scientists love it for its exceptional productivity.
In addition to the support for Python-based models, we have also embedded Stanford's natural language processing (The Stanford NLP Group) into a new dedicated set of activities, which will allow organizations to perform text analysis, entity extraction, and automate processes by capturing intent from unstructured content in emails and documents. UiPath is also enhancing the Optical Character Recognition (OCR) capabilities to extract data from documents based on templates – and leveraging the best OCR technology from Microsoft, Google, and ABBYY.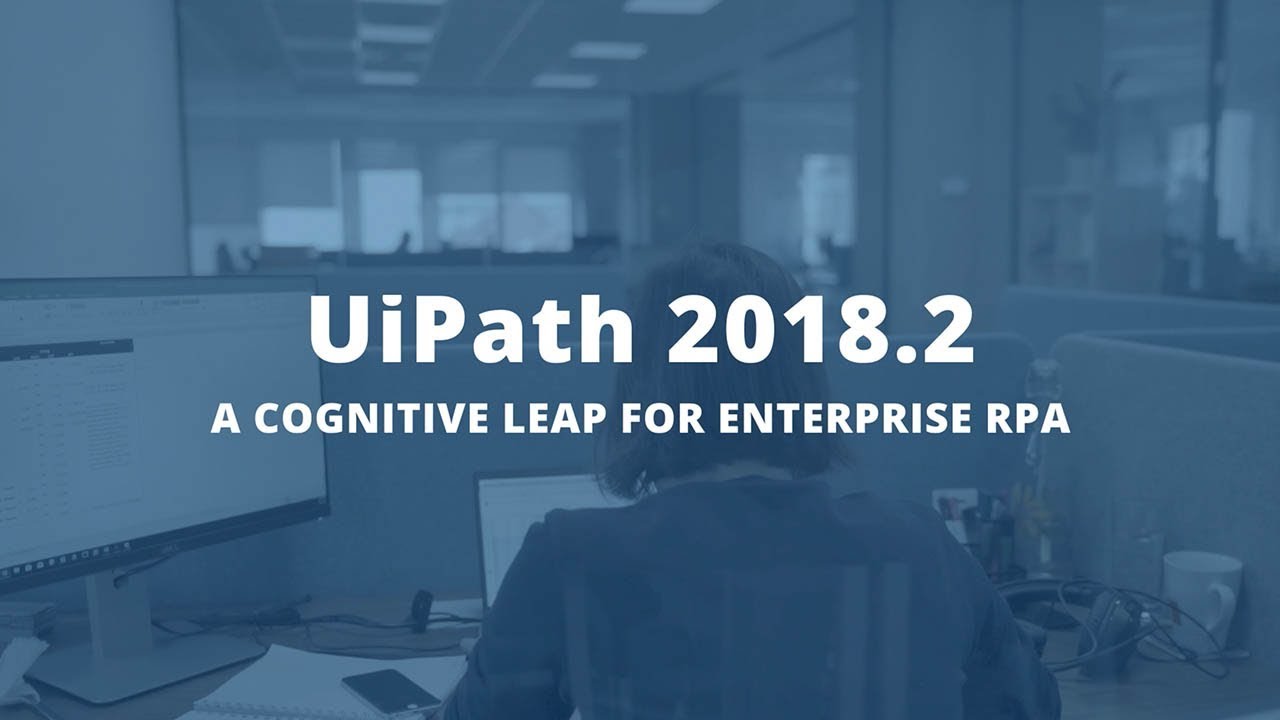 Furthermore, we have also made a significant investment in meeting the requirements of large companies with varying business models, such as shift-based workers. The new release supports concurrent licensing, giving the flexibility to customers to decide on a capacity-based or robot-based pricing model. If you consider the example of a hot desk shared by multiple employees, concurrent licenses are like a fixed number of hot desks that a large group of knowledge workers can use. Service Integrators and Partners will more efficiently design, build and offer managed services (RPA-as-a-Service) using the UiPath Enterprise RPA Platform.
Companies going through large deployments need to monitor the execution of a large number of processes and want to use self-service analytical tools to measure and improve performance. With this release, we make it possible for customers to use the intuitiveness of Tableau – the most popular and business-friendly data visualization tool in the industry today – to slice-and-dice the right metrics around RPA performance.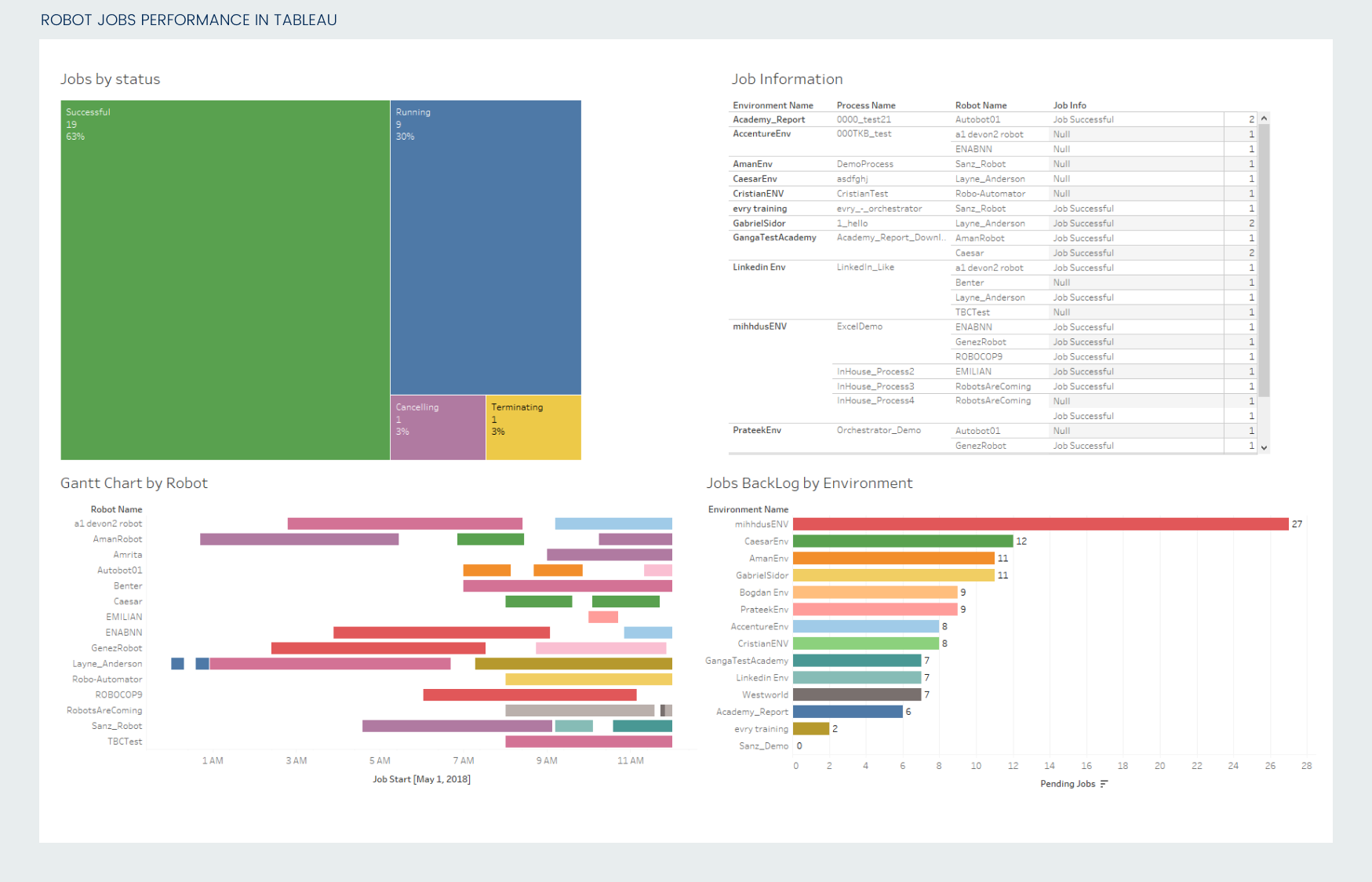 We are offering a set of predefined dashboards that can be downloaded and connected directly to UiPath Orchestrator for out-of-the-box reporting in real-time. Details about the jobs that the robots are running, their activity at queue level and even deeper, within each queue item – will reveal all the performance details, including business and technical exceptions that our customers can drill down into to accelerate and improve their decision-making processes.
Having undergone security testing by Veracode – the highest rated security certification in the Industry – UiPath now demonstrates through a seal that it meets the highest standard security throughout its Platform and in third-party code. The Veracode certification validates our software against potential penetration, intrusion or vulnerabilities, ensuring more secure Enterprise RPA operations for our customers.
"UiPath is committed to delivering secure code to help organizations reduce the risk of a major security breach. Companies that invest in secure coding processes and follow our protocol for a mature application security program can deliver more confidence to customers who deploy their software", said Asha May, CA Veracode
This release follows the 18.1 version in January. UiPath is committed to rapid release cycles forging continued innovation in the RPA industry. The 18.2 release also includes many other capabilities – including monitoring the values of complex data type variables during debugging, sorting and filtering of data tables, support for common methods for generic data types, invoking workflow with timeout and others – not just for the process architect but also new capabilities such as logs from attended robots, improved reviewing experience, Microsoft Azure Active Directory support for single sign-on, and others in the Orchestrator for the business operations team to manage robot deployments.
I look forward to hearing your feedback on this release. Please see the Release Notes for a more detailed view, and learn more about our overall plans for 2018 from the UiPath 2018 Release webinar.