I'm thrilled to unveil UiPath Autopilot™, a set of new AI-powered experiences across the UiPath Business Automation Platform that make every user from interns to CEOs more productive.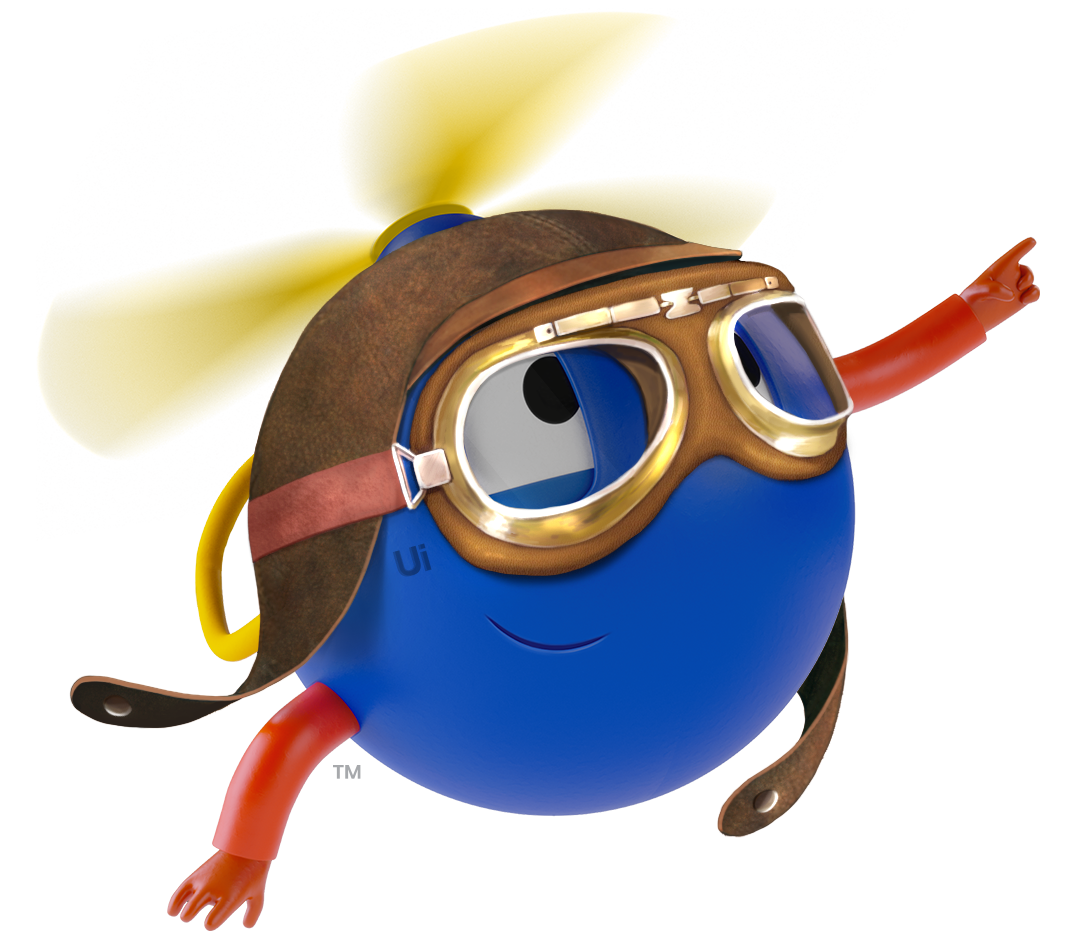 What can I do with Autopilot?
There are multiple uses for UiPath Autopilot across the platform, and they help different people in different ways. I'm particularly excited about Autopilot for Assistant. It's your ultimate desktop partner. It doesn't just help you brainstorm content, like many other AI tools. Autopilot helps you take automated action.
I use Autopilot for Assistant for everything from ordering my go-to Subway lunch order to automating the travel expense process.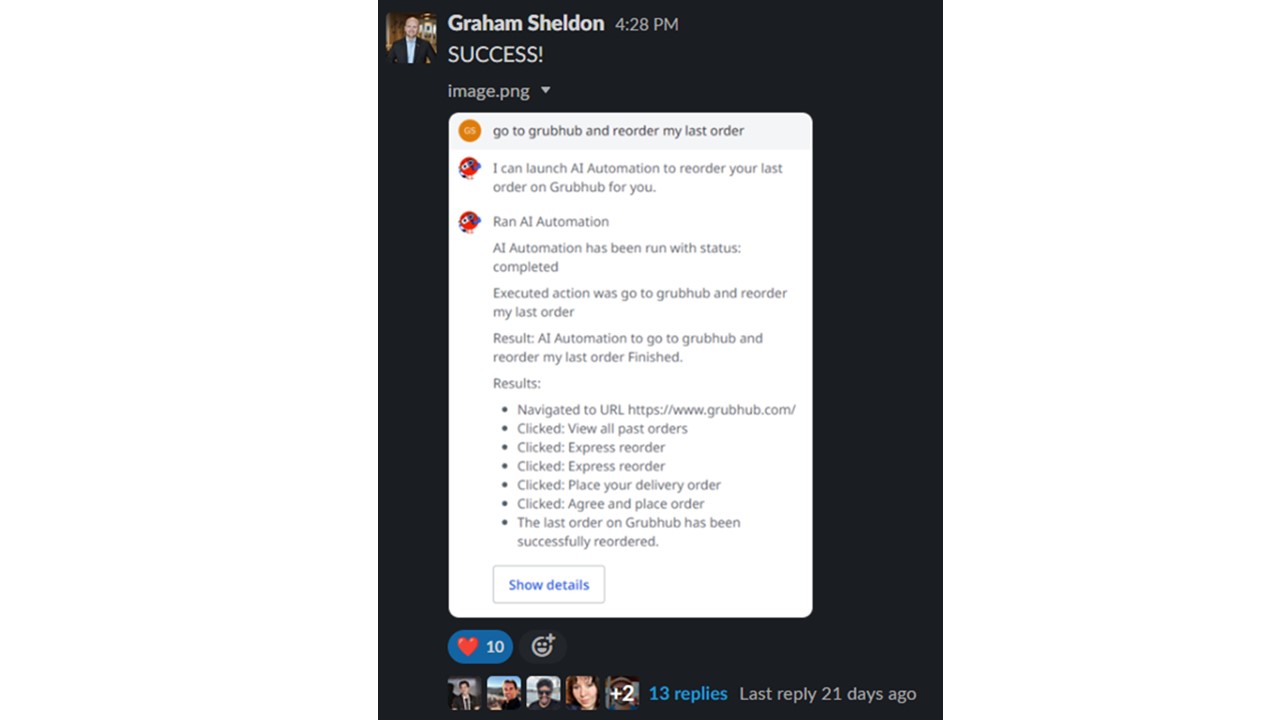 I'm also excited about Autopilot for Apps and how it can accelerate the long-promised notion of "digital transformation." We still struggle with paper-heavy processes at our doctor's offices, government buildings, and banks. At times, it's felt like the problem of paper has been intractable.
But Autopilot has an answer to that, too. By taking your words or even screenshots or PDFs from paper documents as an input, Autopilot for Apps can create interfaces for you. Autopilot for Studio can extend this with robust automation. We like to say this enables "one-click digital transformation" for your company.
In that spirit, Autopilot goes far beyond UiPath Apps and Assistant. This is where it will show up for you across the UiPath Business Automation Platform:
For everyone
Autopilot for Assistant is an AI companion that helps you tackle your daily task list. It securely blends the best of Generative AI and Specialized AI to work with a wide variety of systems and documents and take real action. Autopilot for Assistant can discover and run existing automations from your company. It can also use these as building blocks, stringing them together to accomplish advanced actions. When there is no prebuilt automation for what you are trying to get done it can use AI to create new ones on the fly.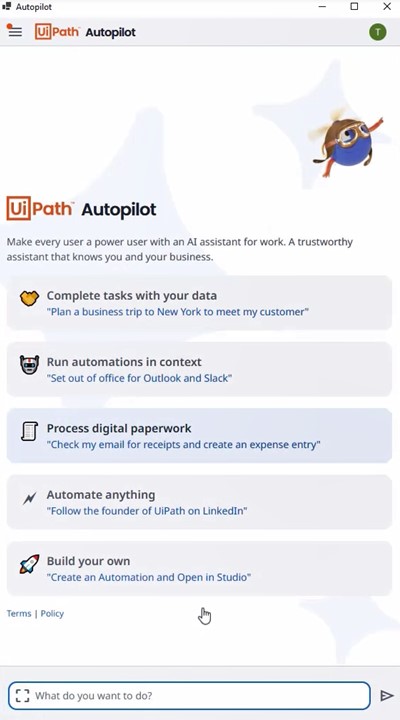 See it in action: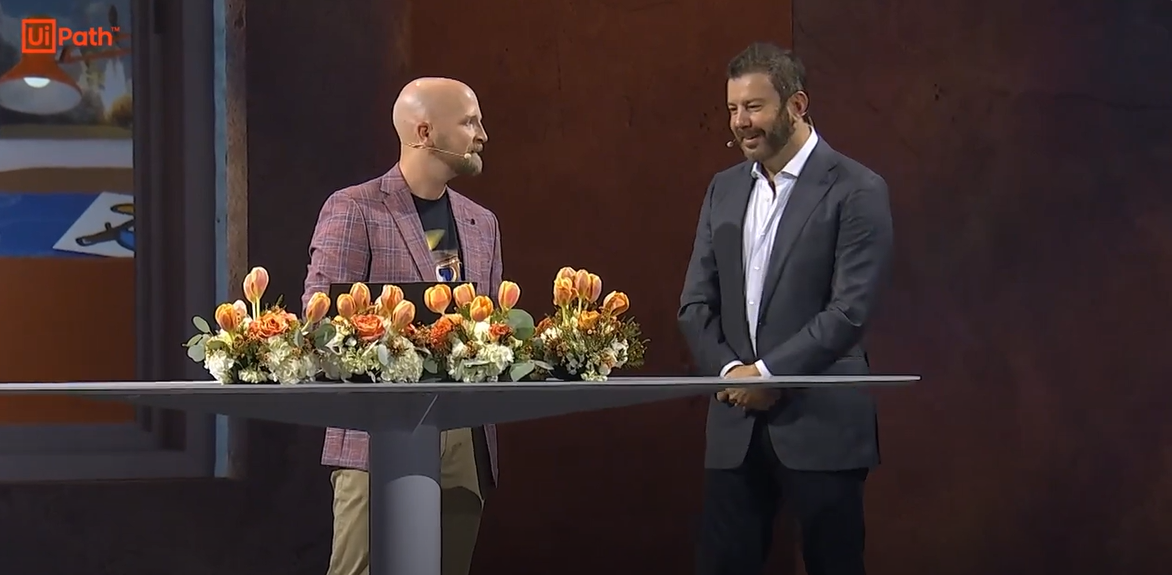 For developers
The new Autopilot capabilities at UiPath enable citizen development in a novel way. Autopilot for Studio, in particular, means that learning programming skills, low code or not, is becoming less critical than learning about technology capabilities. Rather than inventing new automations from scratch, citizen developers can focus on tweaking the process, so Autopilot can normalize the data making it ready for the automated downstream processes. We are already incorporating this vision into our next wave of citizen developer training."

Hemant Porwal, Executive Vice President, Supply Chain and Operations, Wesco
Autopilot for Studio enhances productivity for developers of all kinds.
'Text to workflow' transforms descriptions easily into automation workflows, reducing complexity particularly for non-technical users.
'Text to expressions' generates expressions using natural language descriptions, allowing developers to focus on the problem at hand rather than syntax.
'Automated code generation' directly transforms descriptions into code-based automations.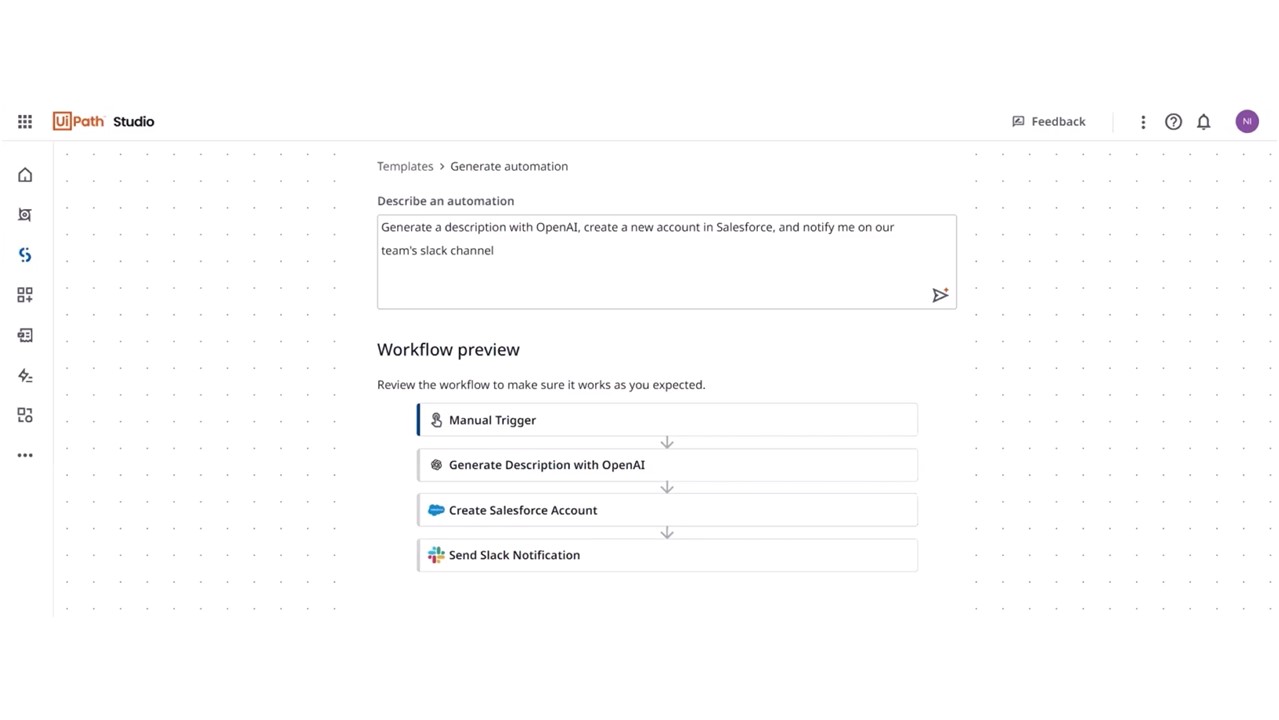 Autopilot for Apps empowers developers to create app interfaces and expressions using everyday language, documents, or images. Developers can fluently express their design intentions textually or visually, leading to diverse and user-friendly interface designs. Furthermore, the opportunity to generate expressions across all apps ensures a unified and accelerated development process.

Autopilot for Test Suite accelerates every phase of the testing lifecycle. Generate tests from requirements, generate code from comments and surface actionable insights from execution results.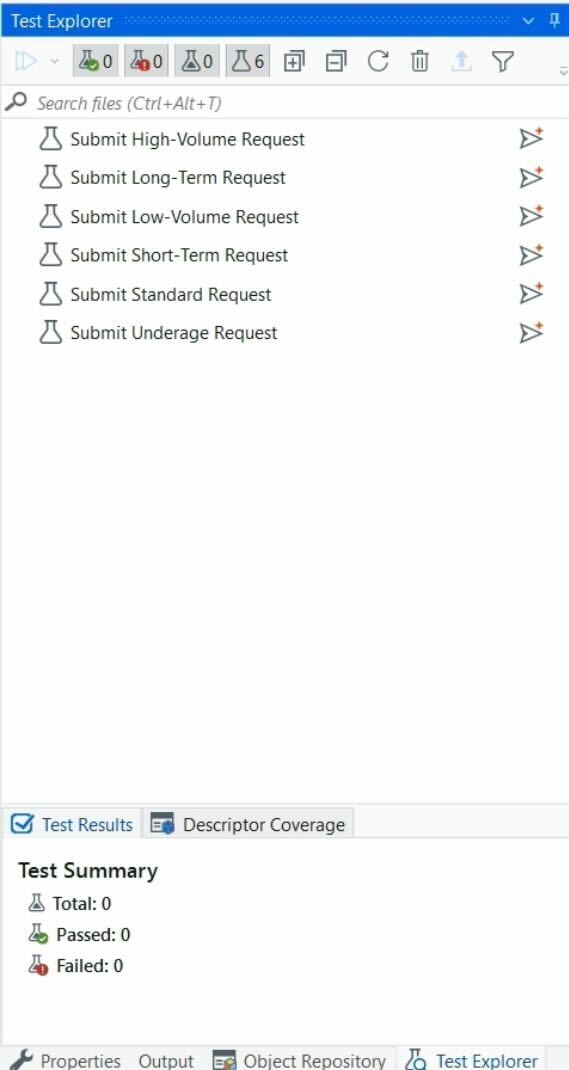 See them in action: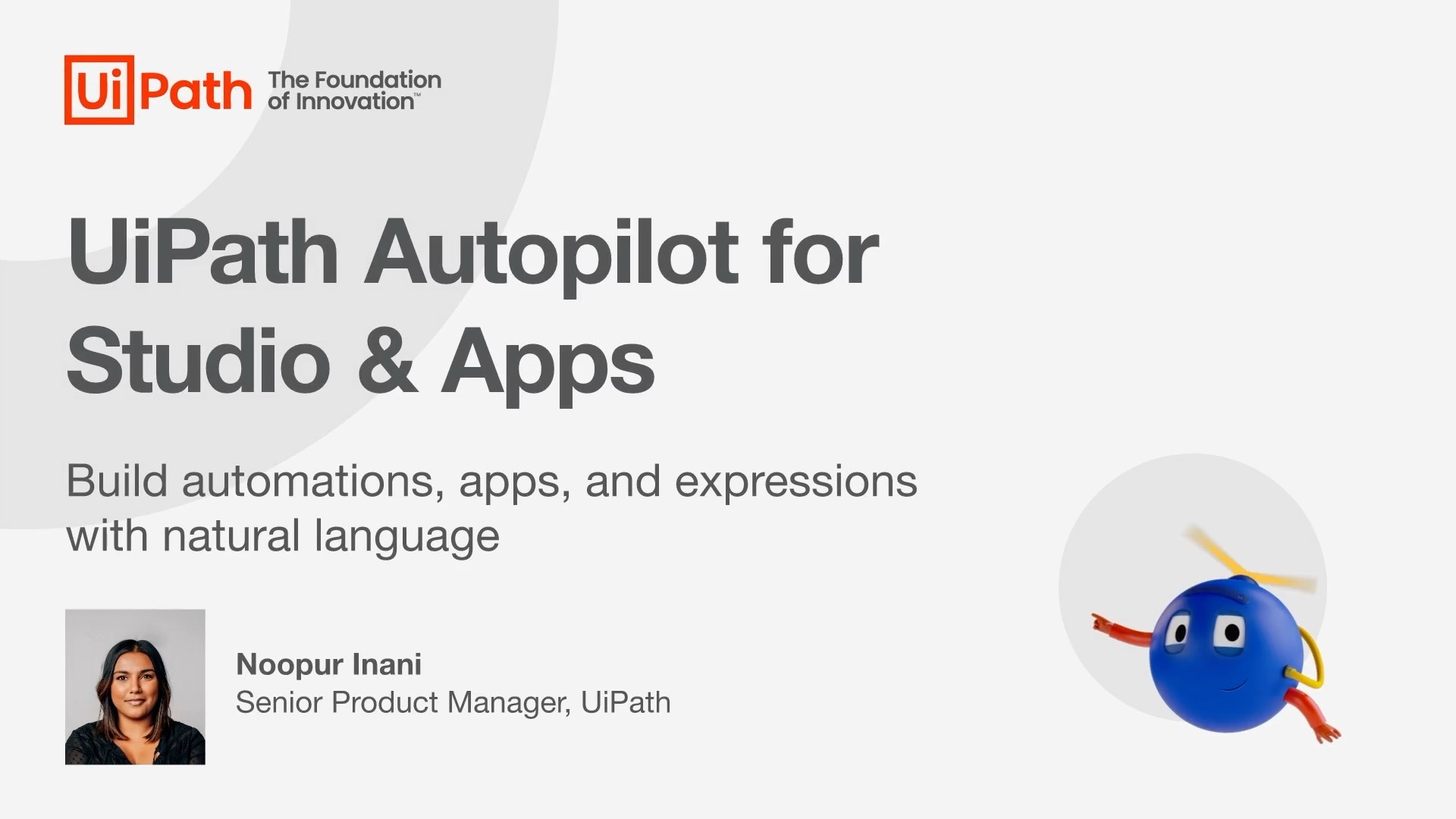 Autopilot for UiPath Studio and Apps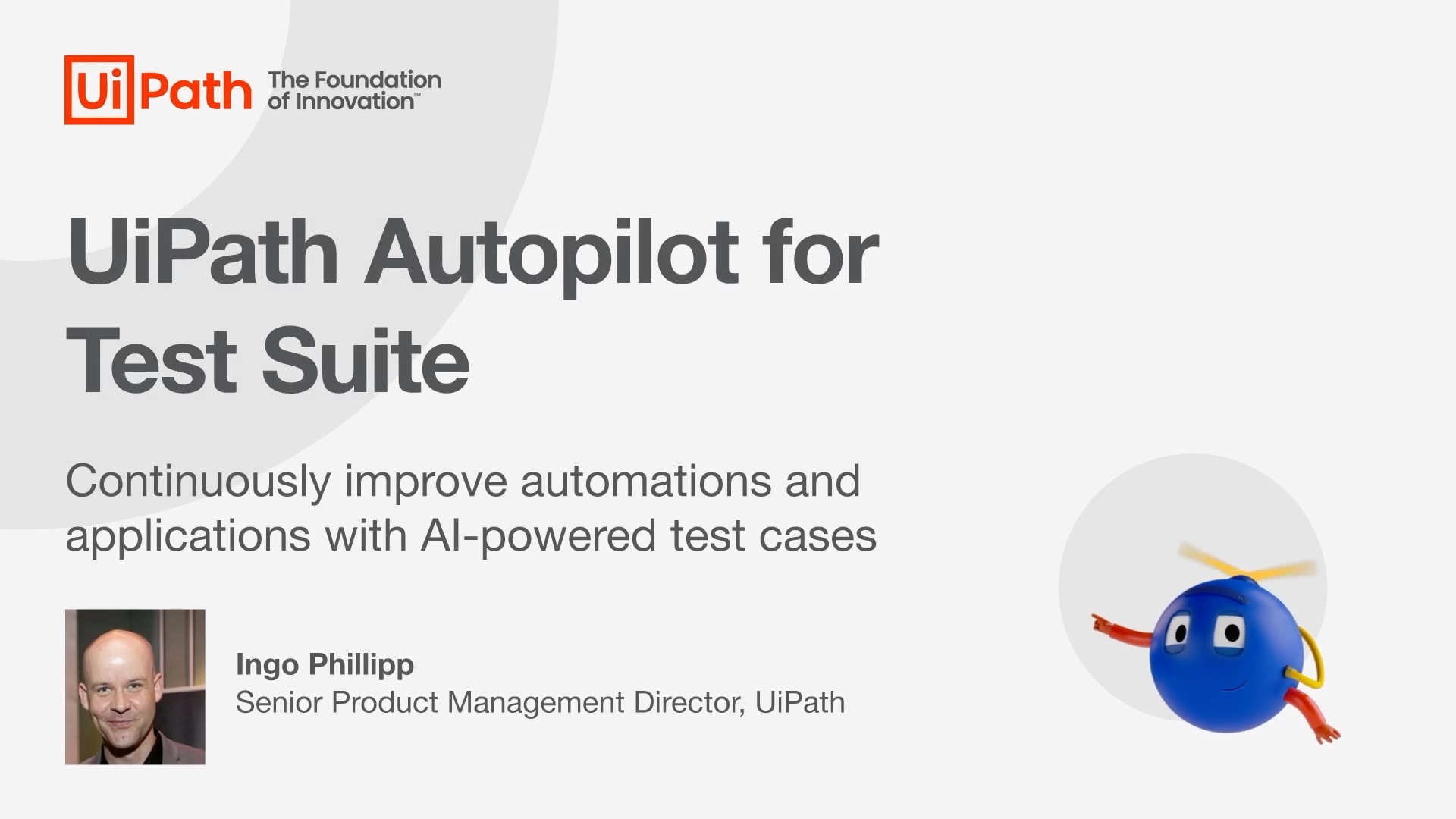 Autopilot for Test Suite
For business analysts
Autopilot for Communications Mining gets your analytics and reporting questions answered at speed. Express queries in natural language and the correct filters are applied.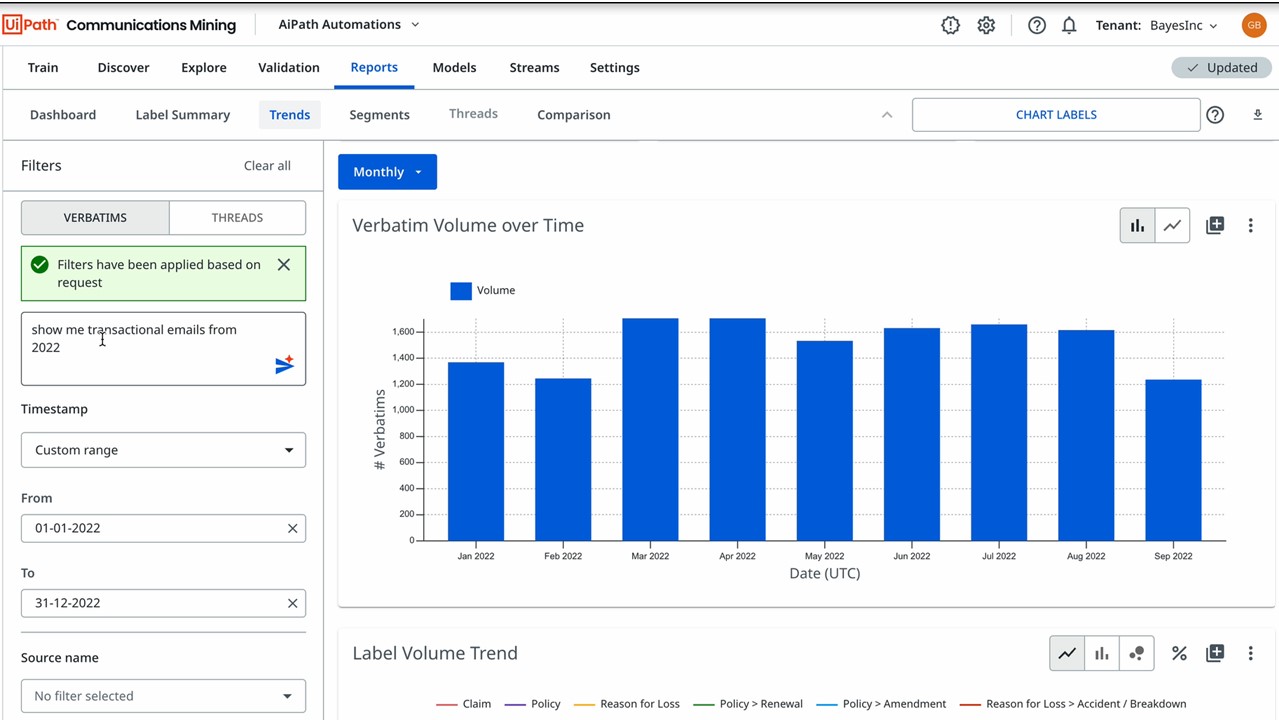 We will also plan to deliver Autopilot for Process Mining, making it easier for business analysts to easily filter, summarize, and create dashboards for their automation opportunities.
How does Autopilot compare to app-specific copilots?
Since ChatGPT launched, there's been an influx of new app-specific copilots. These are immensely powerful for summarizing and creating content, and I expect we'll continue to see every app create a copilot. But there's a huge unaddressed opportunity with these Gen AI-powered copilots: they enable brainstorming, but not action. That's the beauty of UiPath Autopilot—it unites the patchwork of app-specific copilots and empowers you to take action based on your specific business rules and application stacks. In other words, Autopilot works alongside humans the way that we actually work, across applications and contexts. I'm particularly excited about how Autopilot will continue to lower the barriers to automation entry for our cohort of citizen developers at dentsu."

Flo Ye, Director of Automation Solutions, dentsu
This year has seen an explosion of AI announcements across the industry and many individual applications have announced an AI copilot. While connecting an application to a large language model within a specific vendor ecosystem is powerful, a way to break down the silos and take action across all your applications is better yet. A defining characteristic of the UiPath Business Automation Platform has always been the ability to automate and take action across ALL the applications and systems you use. Autopilot harnesses the power of the UiPath Platform to work across your full set of applications and break down the silos. We are excited for you to try Autopilot for yourself.
Sign me up for a test flight!
Want to be first in line to try out these new AI features? Sign up for the UiPath Insider program with AI as your interest, and we'll share when Autopilot previews are available: