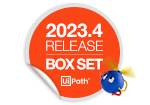 We're living in the acceleration economy. In every industry and geography, business cycles now spin faster, competitors take action more rapidly, and customers demand more—right away. The UiPath Business Automation Platform delivers the foundation that allows you to put great ideas into practice faster and understand the value it's driving to the top and bottom line.
With the 2023.4 release, UiPath further focuses on user friendliness, customization, integration, and scalability of end-to-end automation programs for small, medium, and large enterprises. With the new additions across the UiPath Business Automation Platform, we're helping businesses achieve their automation goals more efficiently, with minimal disruptions to existing processes.
Discover more process improvements and automation opportunities
Our Continuous Discovery vision has now become a reality with more integrated discovery technologies that drive your desired business outcomes by combining both your system and task data.
UiPath Process Mining enhancements
Through the integration with Queues, UiPath Process Mining now allows business users to start an automation or a workflow directly from a process graph to quickly intervene when immediate action is required.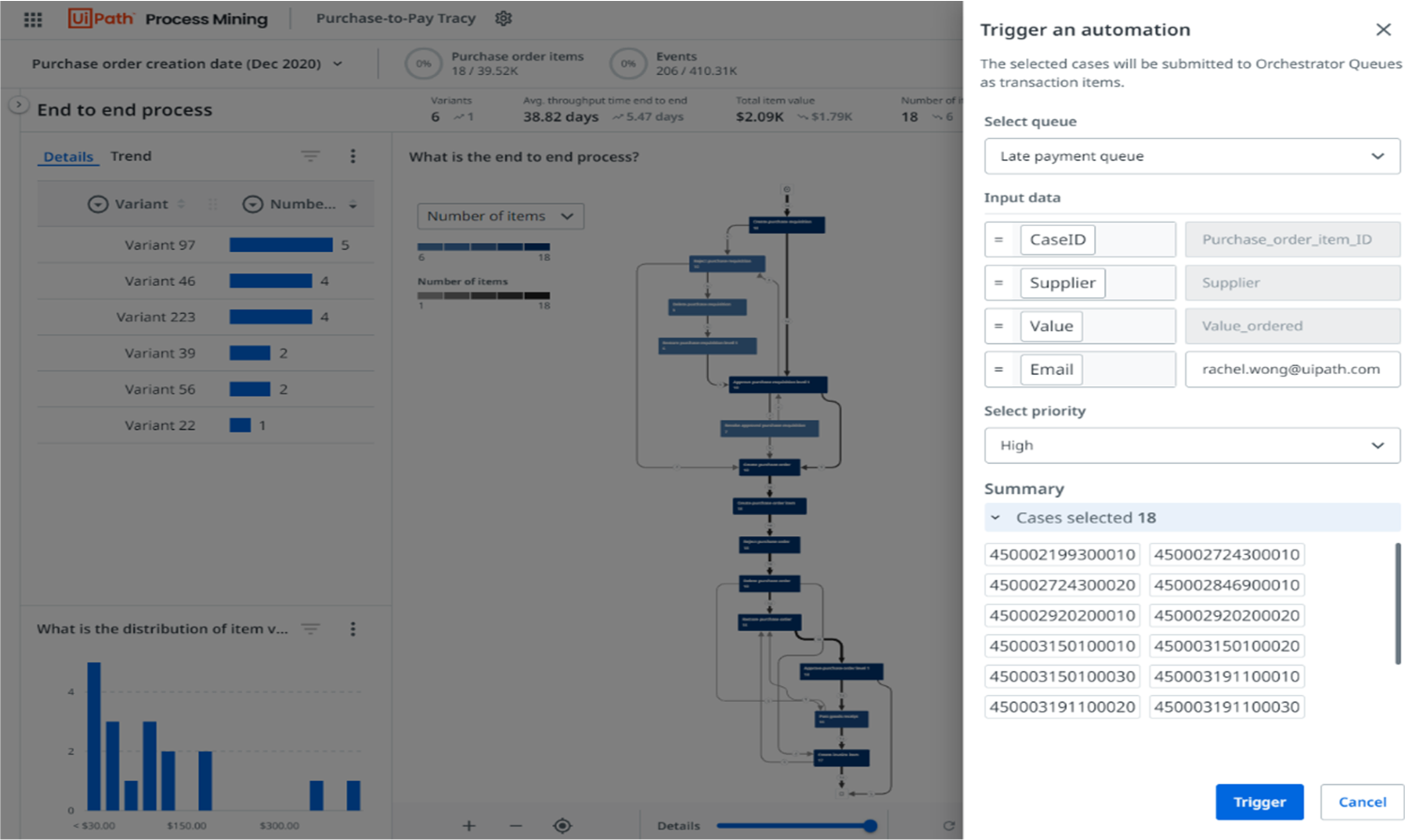 Further supporting Process Mining visualization, we've also introduced a patented process graph layout algorithm named TRACY. TRACY helps users better understand a process by identifying the most popular path of the process and building the rest of the graph around it, while providing a clearer and more stable process visualization.
After creating a process app, process analysts can also now edit underlying data transformations and customize them to the needs of business stakeholders. Transformations can then be exported, customized, and imported again.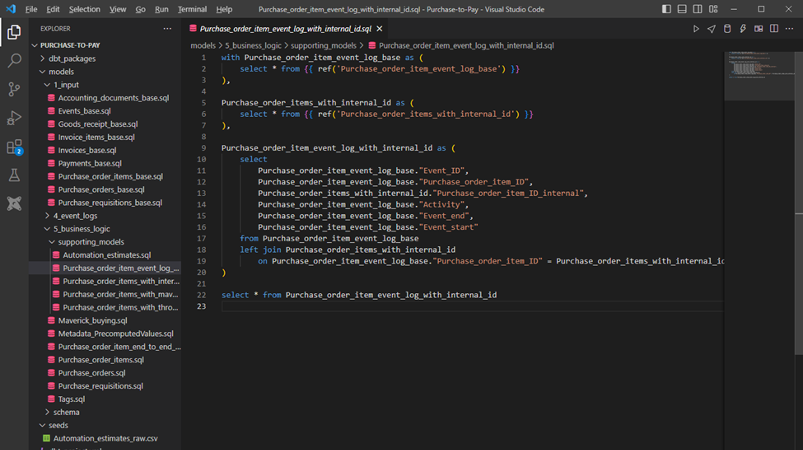 Finally, the very impactful and much-requested UiPath Process Mining and UiPath Task Mining integration is here. The integration enables users to go deeper to understand how user and desktop interactions influence the flow and outcome of their processes.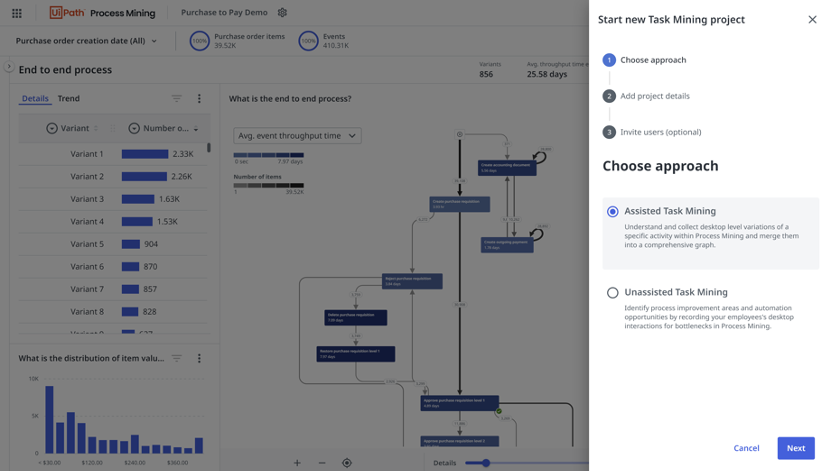 Workforce intelligence in Task Mining
UiPath Task Mining in 2023.4 becomes more powerful with Workforce Insights. Workforce Insights allows for a deeper understanding of how teams are spending their time, including what apps they use most and what documents they interact with.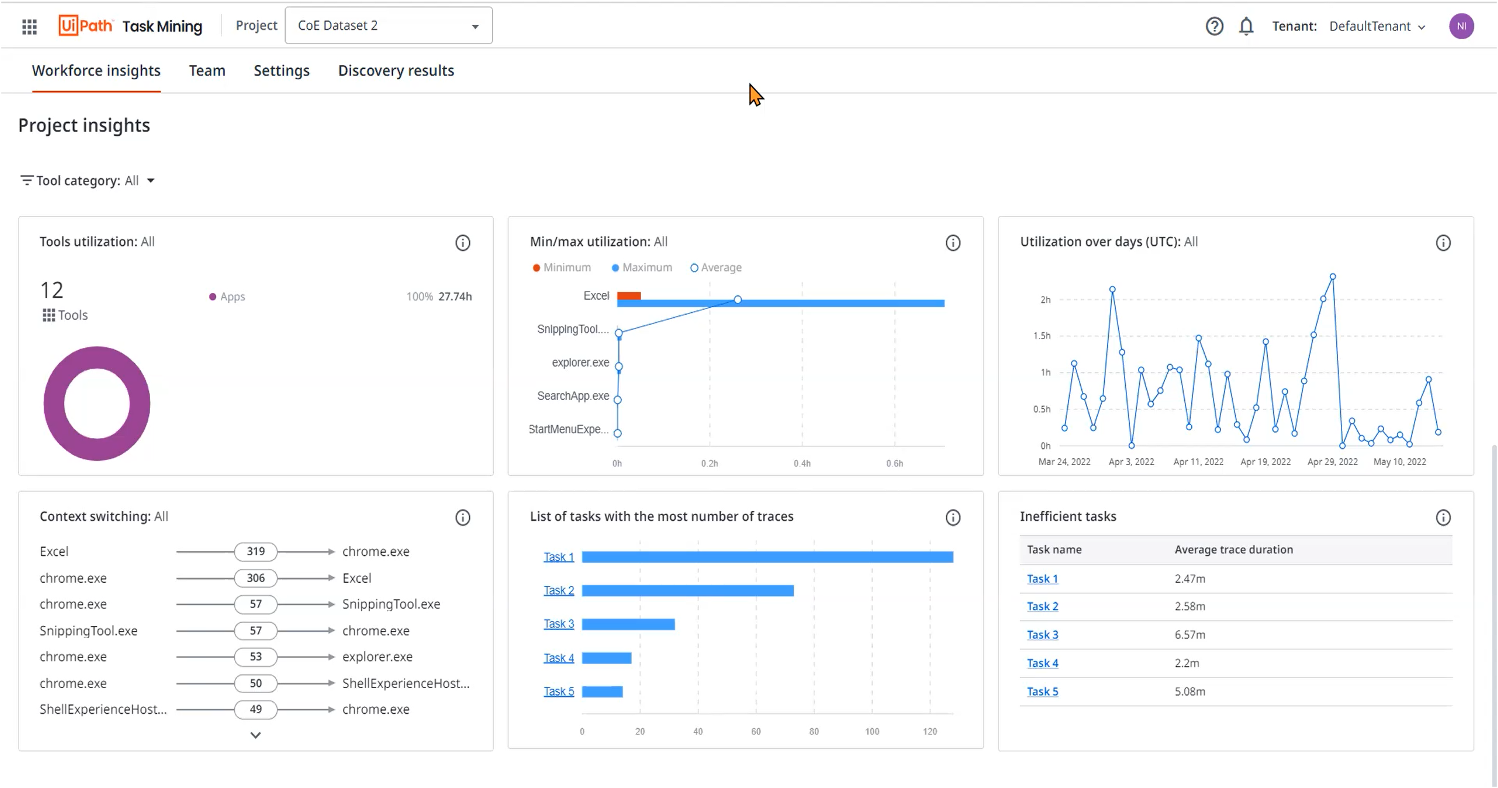 Automate with faster tools and focus on ROI
In the 2023.4 release, we're excited to introduce our latest product innovations that bring you faster robots, enhanced automation ROI calculations, automation pipeline management, and integrations.
Faster robots  
UiPath Robots are now faster with this release. Thanks to the new performance updates, you now benefit from maximized performance for your attended automations. As a result, you can achieve:
50% startup improvement for processes with less than 10 activities

35% startup improvement for processes with more than 100 activities
ROI comparison
With the 2023.4 upgrades, our ROI comparisons become more powerful and allow you to:
Identify the most impactful automations in terms of ROI

Pinpoint the gaps between estimates and actual results

Get more perspective into each automation idea

Dive deeper into this data to find the strengths and weaknesses of the current approach to make sure that you get a more accurate forecast for your automation pipeline

Identify strengths and weaknesses to make more accurate assessments and better investments in the future

Ensure solid business reporting and build trust with your stakeholders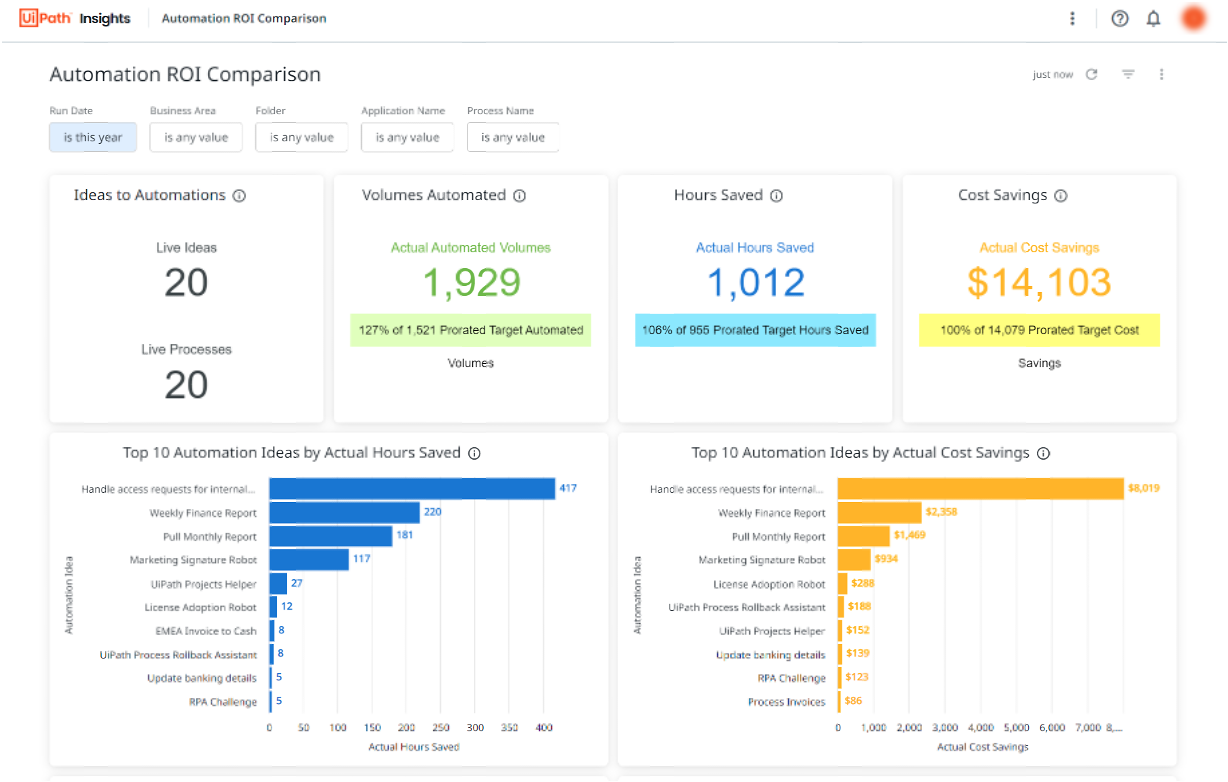 Automation Hub, Integration Service, and Insights
In UiPath Automation Hub, you can now share table views—including applied filters—with other team members to access identical data, collaborate more effectively, and make better decisions for your automation program.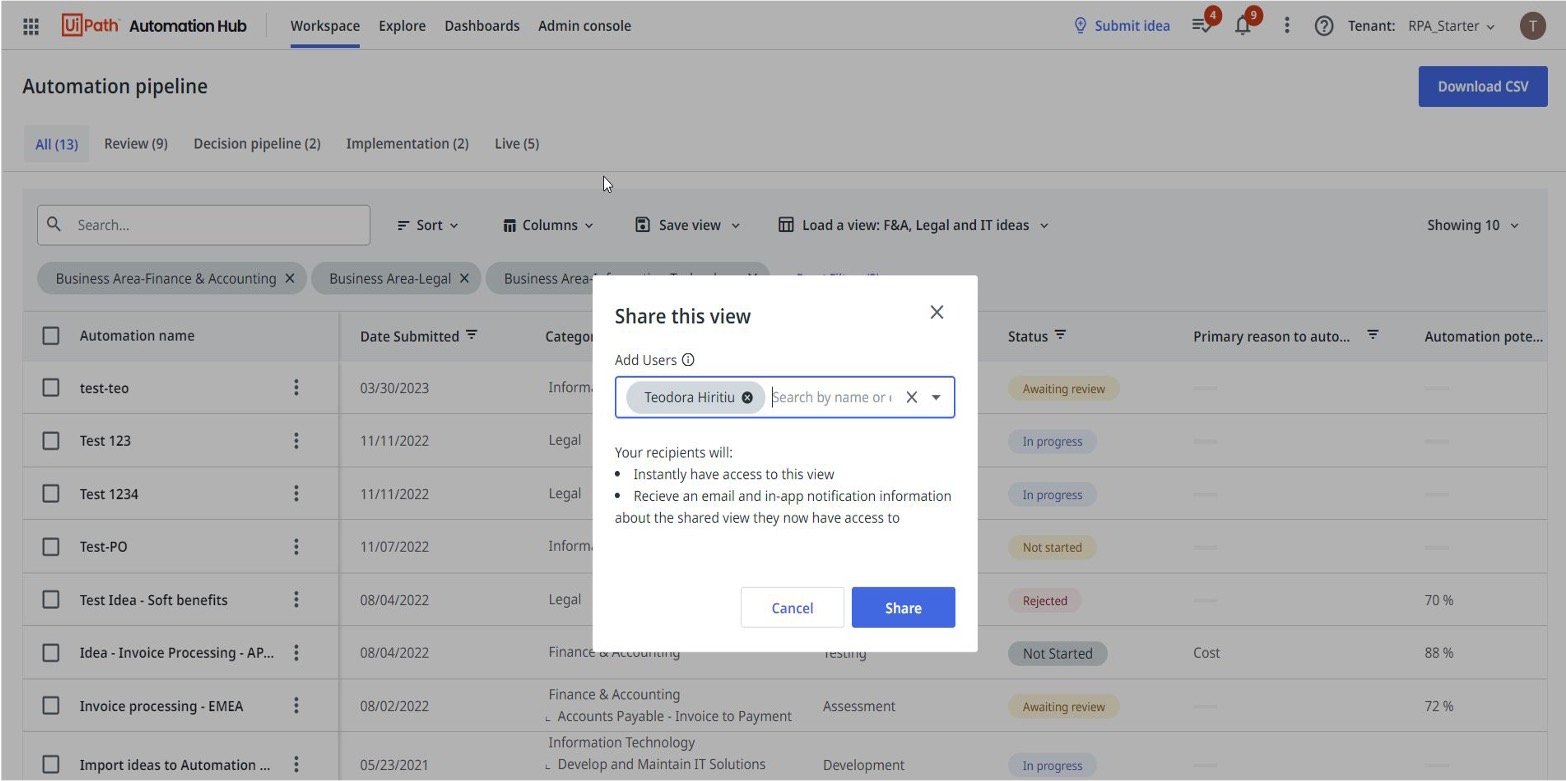 In Integration Service, Connection Sharing allows you to create, govern, and share connections in assigned folders for individuals, groups, and attended or unattended robots. It empowers all teams to increase their productivity through immediate access to prebuilt connections.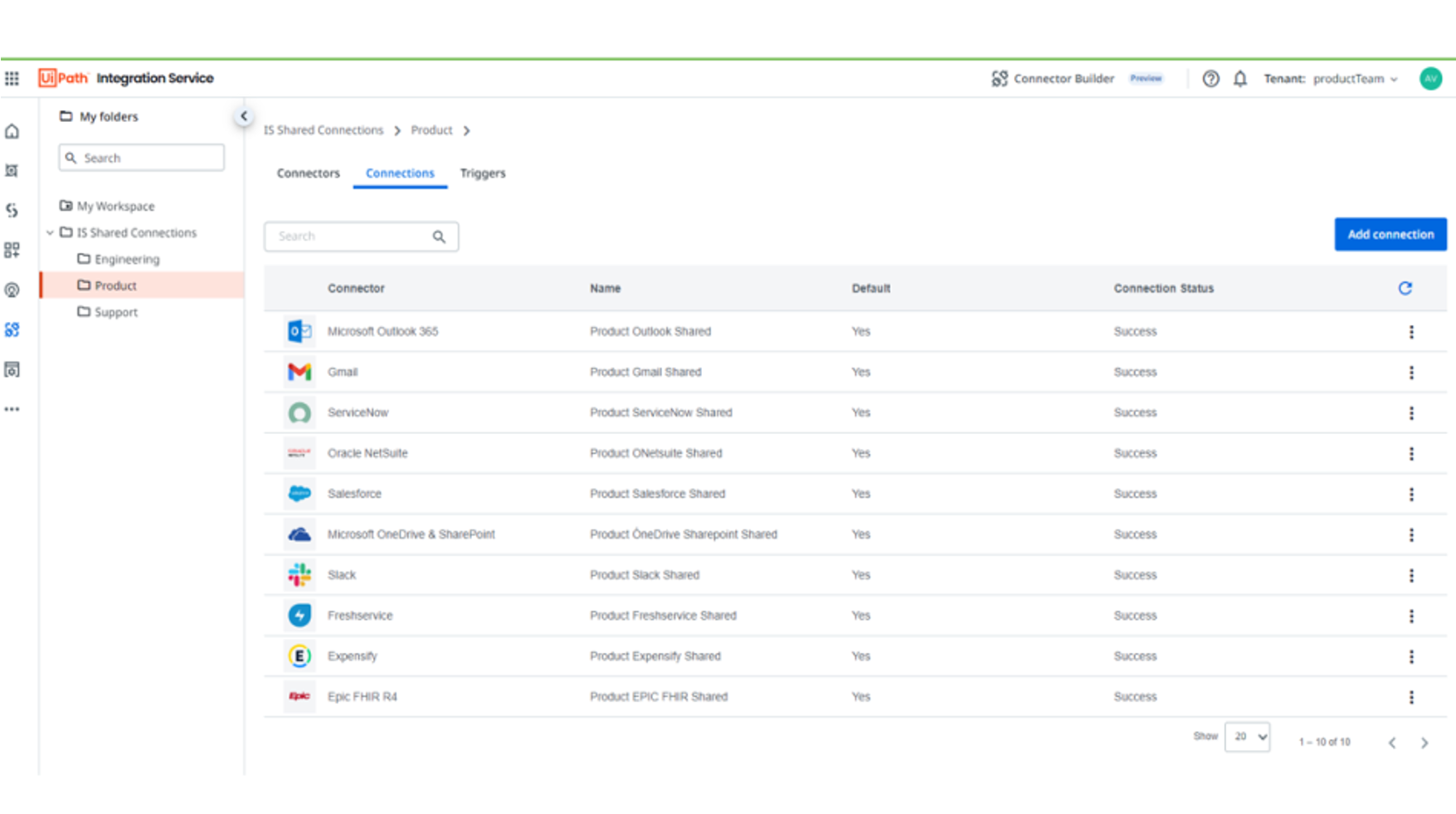 In UiPath Insights, Automation Cloud™ customers can now analyze and report on the performance of their automations by sending data to their business intelligence (BI) tool of choice, with prepared configurations for Splunk, PowerBI, and Elasticsearch.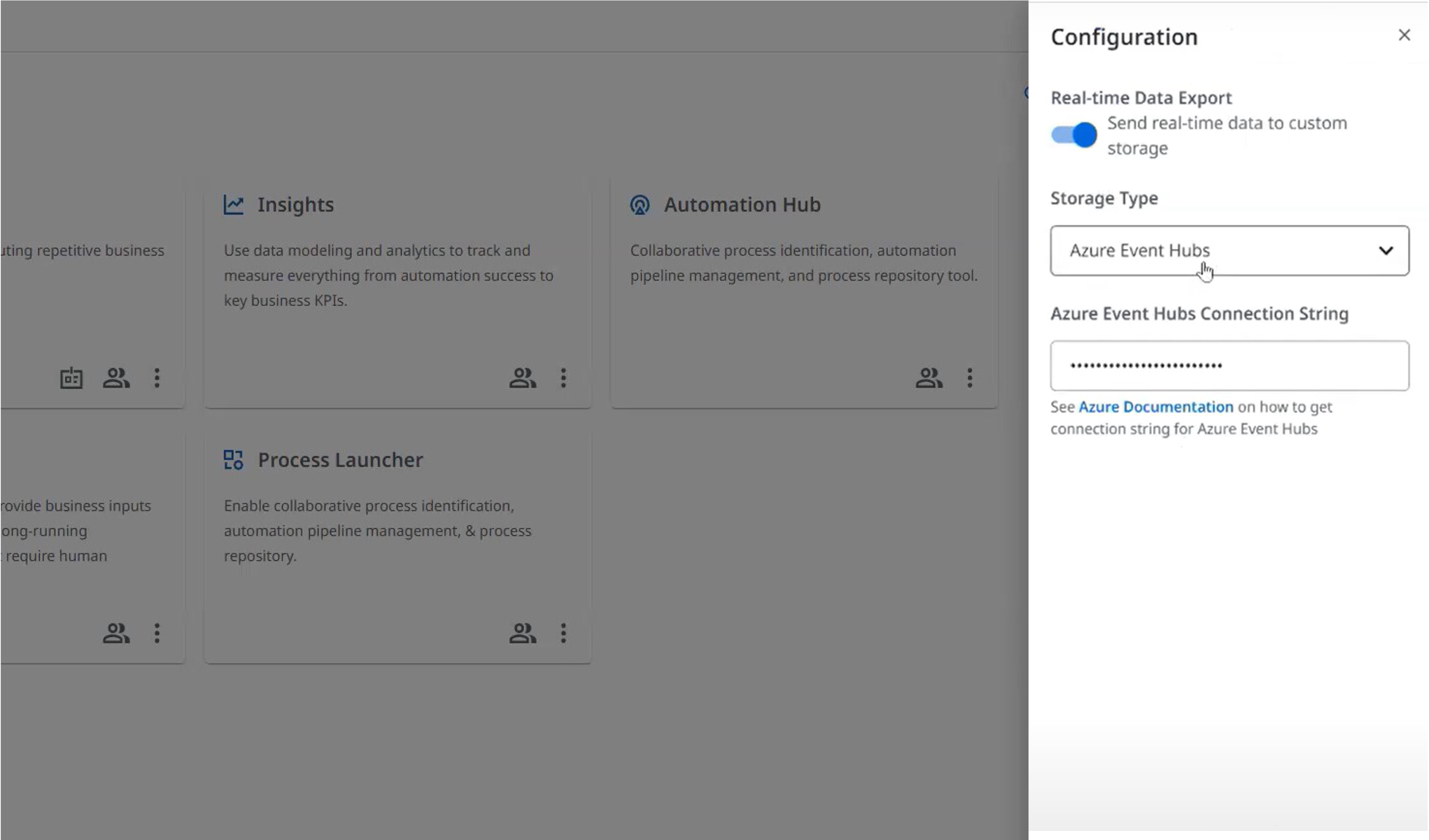 Leverage Solution Accelerators and support programs to get to value from the get-go    
UiPath Solution Accelerators bring technical documentation, workflows, and models together to cut discovery, design, and development time—delivering faster time to automation-fueled value.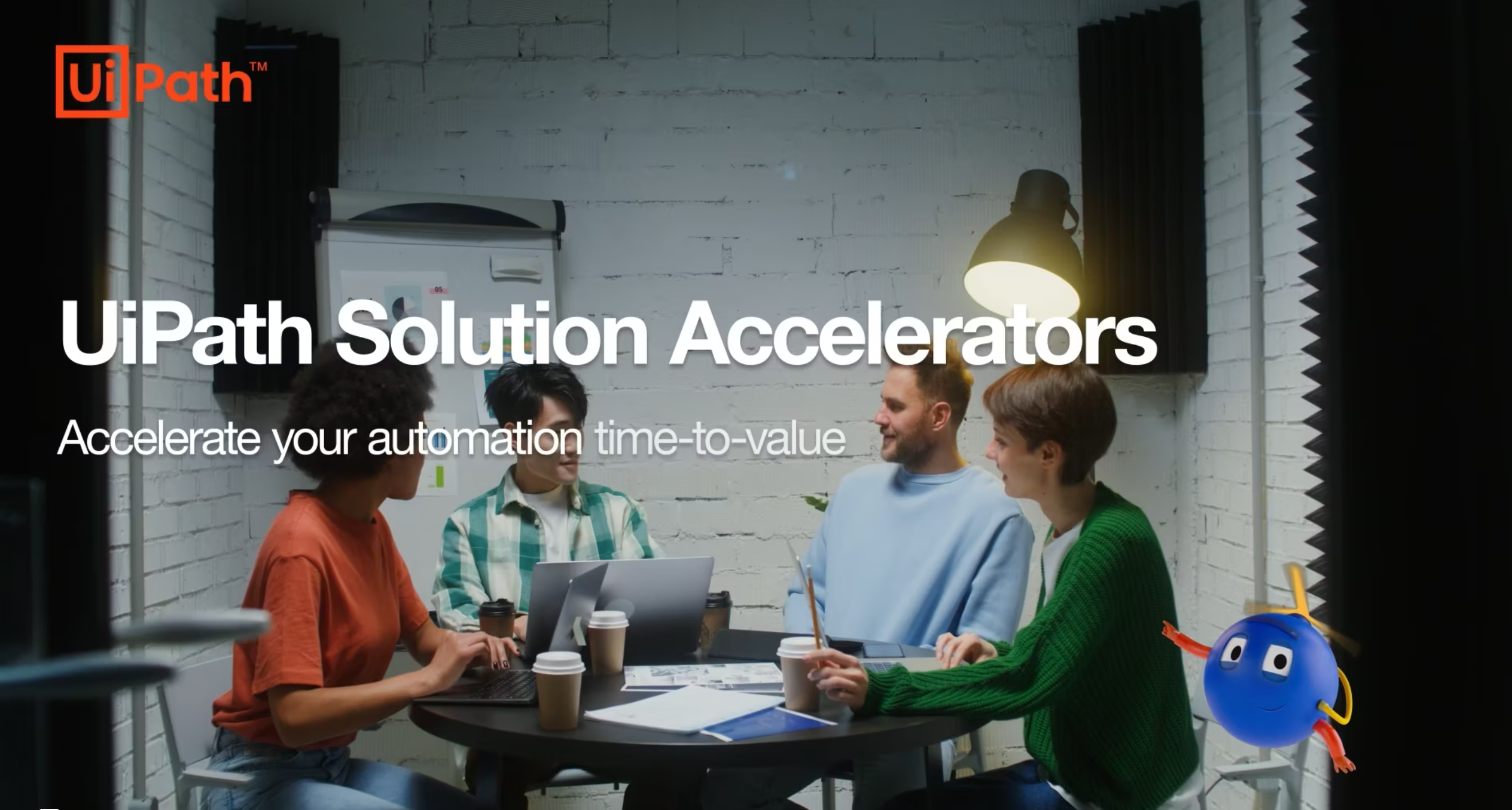 The 2023.4 release introduces the first tranche of our Solution Accelerators, including IT Service Management, Purchase to Pay in finance, and Digital Intake Optimization in healthcare.
Also, with the updated UiPath support programs (now called 'tiers'), you can supercharge your automation journey with expert advice, ultra-fast response times, mission-critical support, and personalized guidance. The UiPath Activate success tier is ideal for companies looking to quickly unlock new automation opportunities. The UiPath Enterprise success tier supports organizations looking for a personalized, proactive approach to achieving their business outcomes. The two new tiers will replace Premium Support and Premium Plus Support. The new tiers deliver even more expertise and benefits than before, so you can ramp up your automation program and accelerate your time to value.
Hear more about what the 2023.4 release means for your business during UiPath Live: The 2023.4 release show. We'll broadcast live on May 10.
Then, on May 23, join us for UiPath 2023.4: Platform Spotlight to see 2023.4 updates in action with live demos. Register now.