UiPath is all about cloud-first customer choice. And with the 2021.10 release, you can get the full benefit of our cloud native platform architecture however you want it delivered—even if that's on-premises!
Cloud native on-premises? Yes. As you may know, "cloud native" is a way of describing modern platforms that are architected using technologies like containerization and microservices which are used extensively—but not exclusively—in cloud services. So, you can absolutely deliver cloud native infrastructure on-premises, and in this release that's exactly what we've done.
We've taken more than two years of development in UiPath Automation Cloud™, and brought it to a brand new, complimentary delivery option: Automation Suite. UiPath Automation Suite is designed to be flexible and self-hosted. You can install it on hardware running low-cost Linux on-premises, or in Linux VM's in a public cloud or on-premises. In fact, as a UiPath partner, you can even host multiple separate organizations on one infrastructure. It's that flexible.
Of course, Automation Cloud isn't going anywhere (except continuously upwards as a delivery choice with our customers). But with Automation Suite, we fully deliver on the delivery choices promise we made. You can think of Automation Suite as "Automation Cloud in a box." And it shares a lot more with Automation Cloud than just its cloud native architecture.
Firstly, it contains almost all the UiPath server products, including products we have not offered for self-hosting before like Automation Hub and Task Mining. We're just polishing Data Service and Process Mining for inclusion in a future release, but all the others are in there, and those two will be added to complete the suite.
Secondly, Automation Suite delivers the same concept of platform services that our Automation Cloud customers take for granted: the single UiPath Portal experience, integration support for things like Azure Active Directory across all products, and governance capabilities like Automation Ops.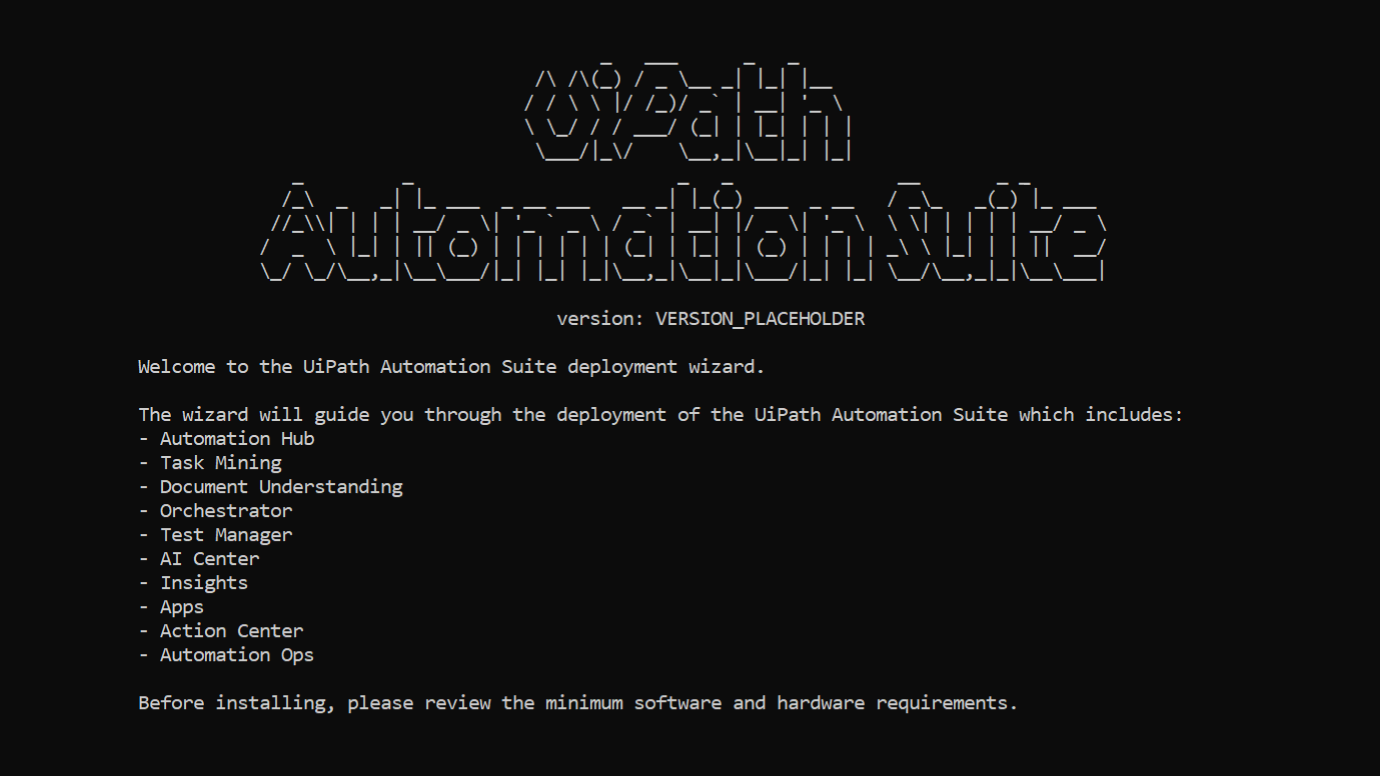 Automation Suite also introduces an innovative approach to self-hosted installation—from a single, installable package, you get:
All the UiPath server products, already containerized in Kubernetes

All the shared suite functionality like UiPath Portal, unified user management and licensing, Automation Ops, etc.

Pre-configured tools for managing and monitoring the packaged Kubernetes and Linux infrastructure, including capabilities like backup, restore, and high availability
This reduces the amount of work you have to do, and the need for expert Linux and Kubernetes skills in-house. Better still, the entire package is supported end-to-end by UiPath—including the containers and tools—and periodic updates will update everything at once.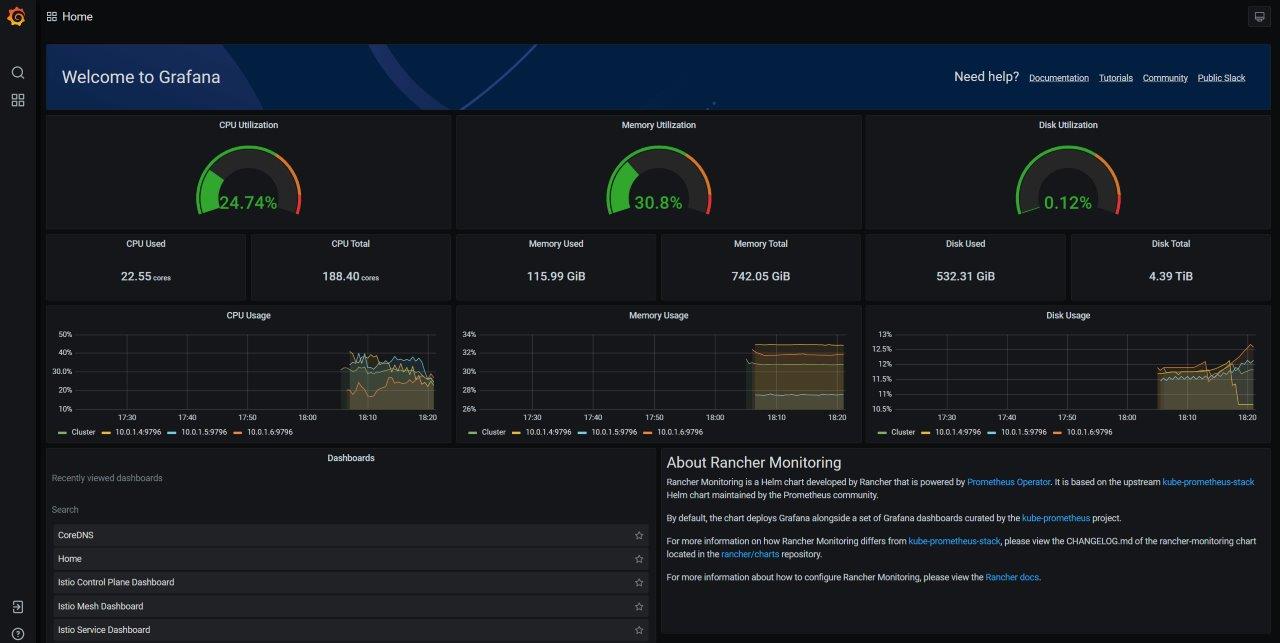 So, in combination, our design choices are not just about maximizing your delivery flexibility, but also about minimizing your total cost of ownership (TCO) for automation capability if you want to self-host.
If you're in the market for cloud native, self-hosted automation, we hope you'll check out Automation Suite. Of course, in this 2021.10 release and in the future, we'll continue to offer several server products for individual installation as we always have, and we're committed to supporting customers who have invested in those and want to stay on that path.
Then again, if you want to start instantly and scale infinitely, you'll want to evaluate Automation Suite's very popular 'SaaSy' sibling, Automation Cloud.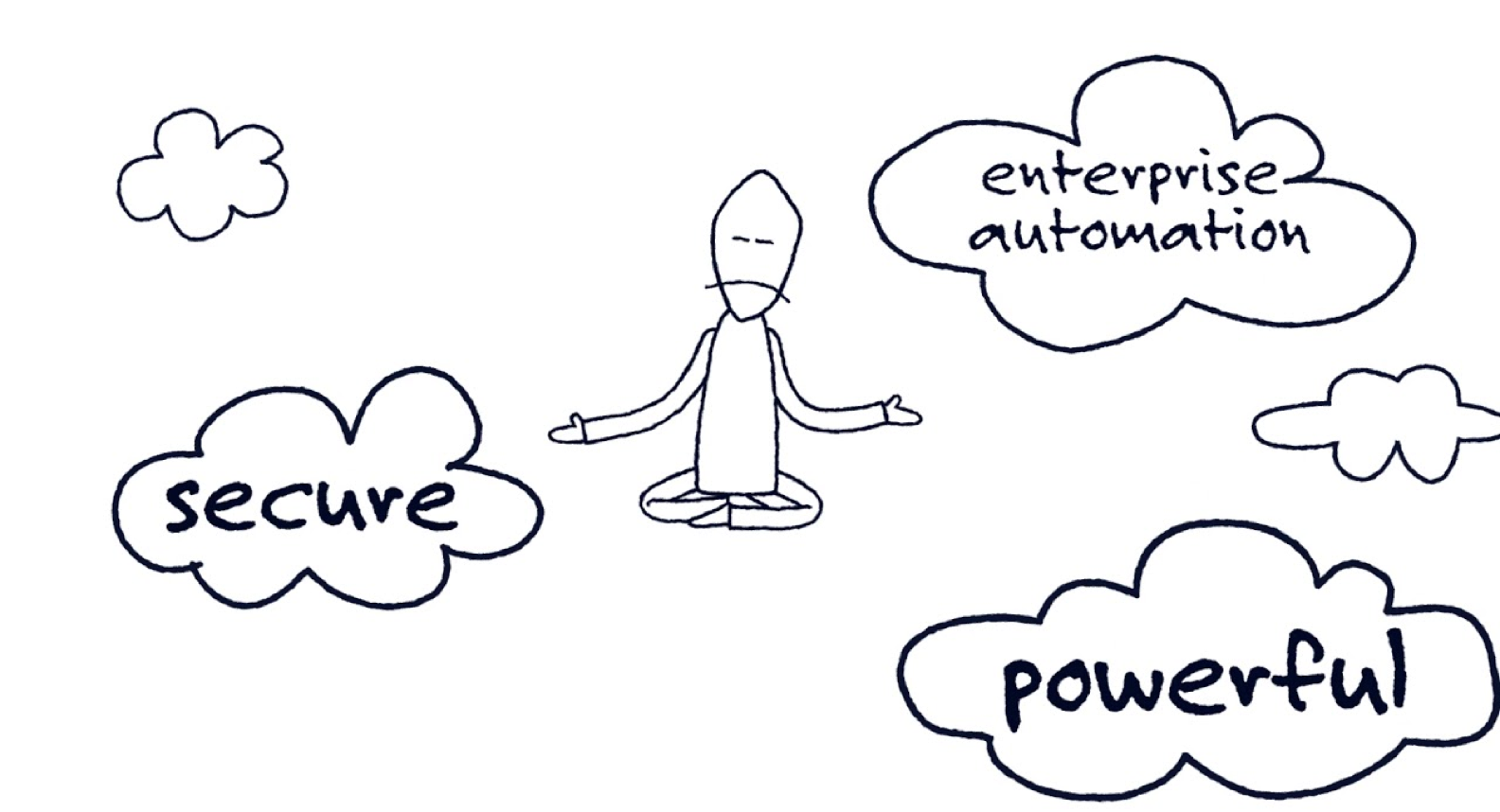 Just 18 months after launch, Automation Cloud now has over 2,850 enterprise customers trusting it in production daily, a service equivalent for every UiPath server, and a presence in five regions. It's updated every two weeks, and the list of new enterprise-focused features delivered over the past year is long (not even counting the new services), including:
SOC 2 type 2 attestation for core platform and Orchestrator

Localization into more languages

On-premises Orchestrator-to-cloud migration tool

Azure AD Integration

Support for Elastic Robot Orchestration in AWS, Azure, and Google Cloud Platform
Automation Cloud continues to win customers who want to focus on their automation and leave the infrastructure to someone else. And now, for customers who want to run the show, Automation Suite offers complete self-hosted control and delivery flexibility at a low TCO. Between them, you can now get the comprehensive, cloud native UiPath Platform delivered any way you need it: from hands-off software as a service (SaaS) to air-gapped on-premises—and everything in between.
During our "UiPath 2021.10: The Automation Platform for the Future" virtual event on November 18, 2021, I will present a session on cloud native delivery. Following the session, we'll have numerous UiPath product experts on hand to answer your questions live.