Joe Edwards is a product marketing manager for Community and Learning at UiPath.
Gartner recently called democratization a top strategic technology trend for 2020.
As we've discussed in this three-part series, there are three main things you can do to democratize Robotic Process Automation (RPA):
1. Transform your organization by providing tools and resources that enable an employee-driven approach to automation
2. Make an RPA education accessible to everyone
3. Crowdsource innovation and support (today's topic)
We don't have all the answers. Even with accolades from top analysts and excited user reviews, there's always room to improve.
You, our community of users, are critical to crowdsourcing innovation and support. Let's discuss three things you can do today:
Provide product suggestions and co-create the future

Join the vibrant and open RPA Community

Share your team's innovations
Co-creating our products' future with customers
At FORWARD III, we launched a new paradigm together. RPA has entered its second act, and we are thrilled to be on this journey with you.
The RPA story has evolved such that businesses can no longer rely on just designing, building, and running automations.
A new automation lifecycle model has emerged that enables any organization to seamlessly figure out what to automate, build that automation, and measure its impact.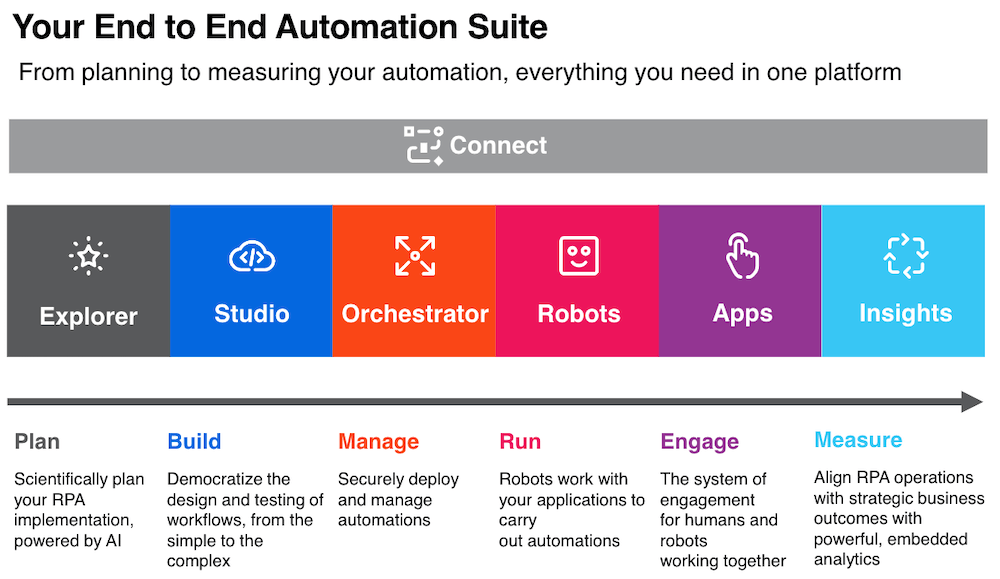 The new UiPath products include:
These new products are a direct result of countless hours of feedback with you through our Customer Advisory Boards, Insider Preview Program, Forum posts, and more.
Crowdsourcing innovation requires a commitment to building a common product roadmap. We look forward to continuing to hearing your voice through:
Access to early builds of new features and updates in our Private Preview Program, which gives you an exclusive opportunity to give feedback on our latest innovations

Exploring the art of the automation possible in the Immersion Labs

A public Productboard for UiPath Connect! and Go! Marketplace, where you can see our roadmap, and even suggest features
A forum full of feedback and friends
A couple years ago, I was absolutely lost. After researching RPA from the basement of a Washington D.C. research and development (R&D) lab at the U.S. Treasury for hours, I couldn't find any vendor willing to provide a working link to trial software. That is, until we met UiPath.
We were tasked with building a software robot, and our team, made up of both business and technical users, had never used RPA solutions. Like any flashy enterprise software, we assumed it would take years to implement and RPA enterprise solution, and require a lengthy sales cycle.
But soon we discovered the UiPath Community Edition and the UiPath Forum. Here information wasn't siloed. There was no sense of "us vs. them." We weren't shunned for using the Community Edition to build an automation prototype.
In the Forum we met and learned from people like you: teams around the globe who were just starting out with RPA (and even a few industry veterans). The UiPath Community gave us a home, and a place to both ask questions and learn.
That rich tradition of building an online Community across geographical divides continues today.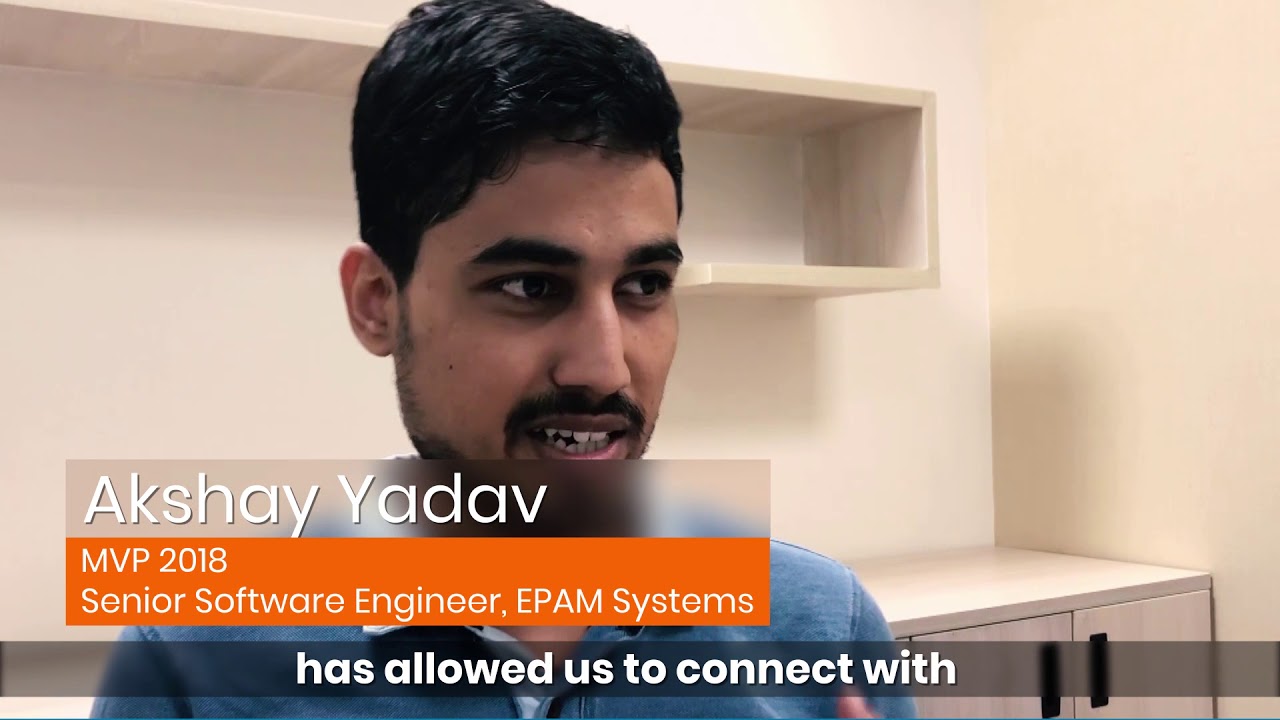 "I have made a lot of friends there, I love all the people in the community." - Lucas Pimenta, UiPath MVP
Today, there are even more opportunities for you to meet people on the Forum. More than 50,000 automation professionals from around the globe have shared more than 500,000 posts.
There's even a newly-launched Forum feedback area, where you can tell us what you would like to see across products like UiPath Studio, Orchestrator, and Robots.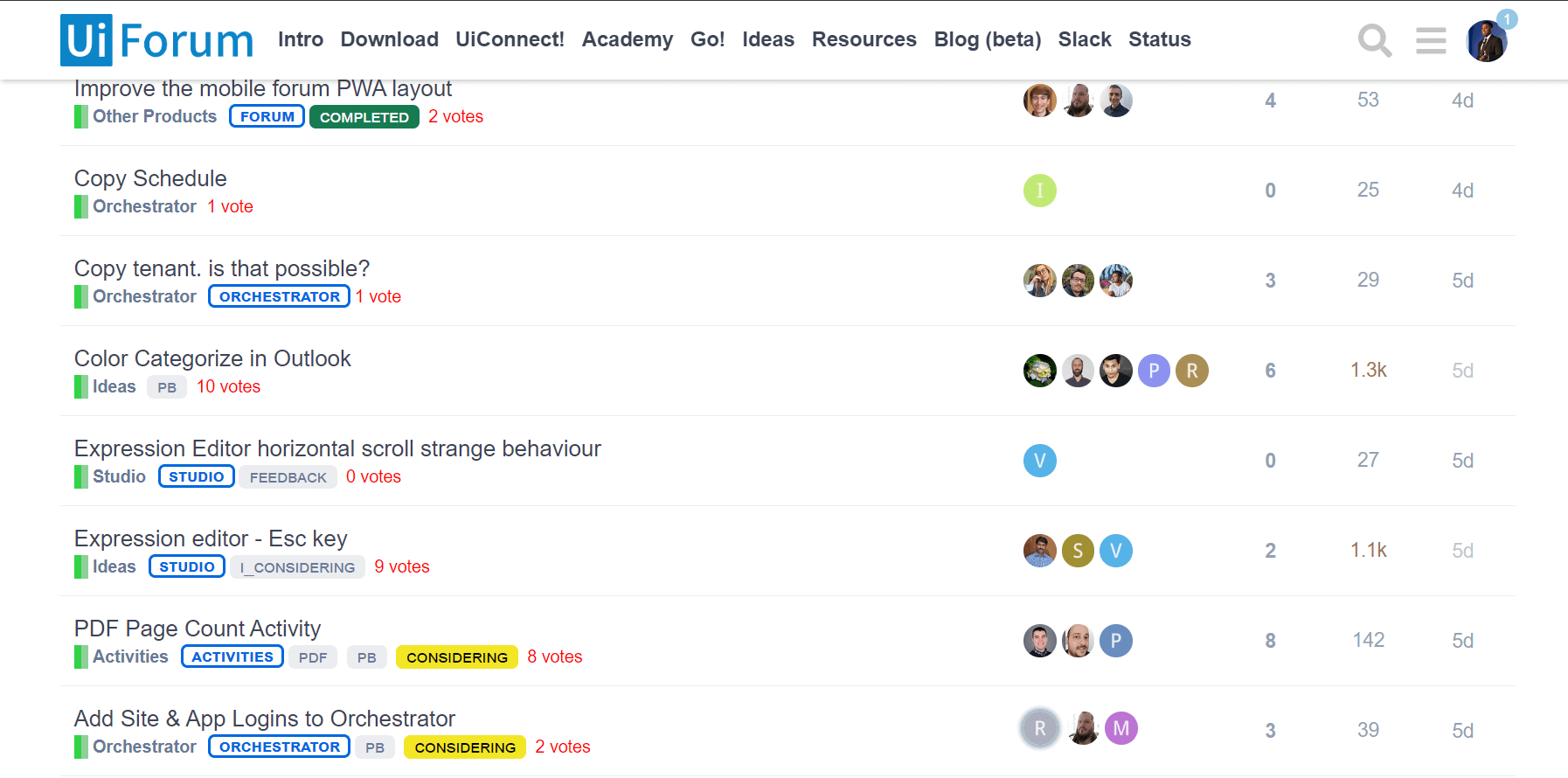 An open marketplace of ideas
Crowdsourcing innovation isn't just about free software or finding a community.
Just as the smartphone era didn't really kick off until apps were readily available, we believe that the 'automation first' era will be unleashed as users build solutions on top of automation platforms.
We're starting to see this on the UiPath Go! Marketplace, which showcases over 650 reusable components (downloaded more than 750,000 downloads times). These automations—ideas of UiPath employees, customers, partners, and students—showcase how the automation first mindset yields practical solutions.
Then, there's the crowdsourcing of automation ideas from hackathons. Take for instance, the team that built an amazing "Visual Assistant for the Blind" on top of RPA.
Have an automation idea but need some help? Check out our Projects space on Connect! to find your automation team.
Looking for more democratization inspiration?
There was an entire session track on democratizing RPA at FORWARD III. Want to check out fantastic speakers from Capgemini, Roboyo, University of Auckland, and more? Register for the free FORWARD III event pack to get presentations, videos, and exclusive content delivered directly to your inbox.