Editor's note: As the automation market continues to evolve, the UiPath Platform also updates to best serve the automation needs of our customers. As such, some of the product names in this article have evolved since the article was originally published. For up-to-date information, please visit our AI Center page.
This month, I have five areas of exciting new innovations to share as we continue our progress toward the 2020 LTS release later in the year.
First, let's look at what's new in UiPath Process Mining, which helps you look holistically across your business processes to identify high impact automation candidates and opportunities for continuous improvement. We're excited to introduce integrations with UiPath Action Center and UiPath Robots. With these new integrations, Process Mining insights can be used to directly impact your processes. You can prevent problems proactively by alerting people or by having robots resolve problems automatically.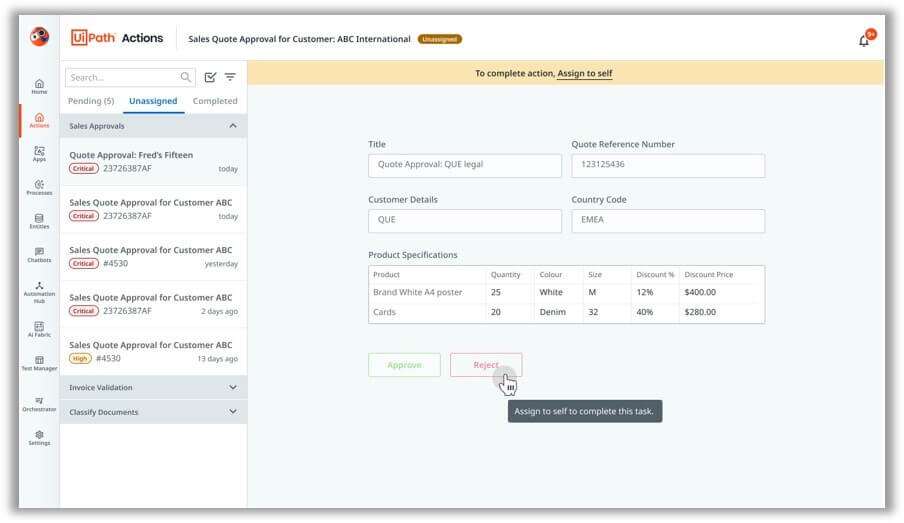 With Process Mining tags, you can set up business logic to show you when your process veers off track, for example, when an invoice is paid too late. Now, you can use the same kind of business logic in Process Mining to actively alert people or trigger robots, for example, when a deadline is approaching. The alerts appear in Action Center, so you can handle the exception yourself, or delegate to a team member. If your problem can be solved automatically by a robot, Process Mining triggers a bot to resolve the problem. You can learn more about this integration here.
Second, we are committed to helping you automate more with the combination of Robotic Process Automation (RPA) and artificial intelligence (AI). There are three great new AI capabilities this month, beginning with UiPath AI Fabric. Last month, we launched AI Fabric in the cloud, rolled out some open source models, and started supporting UiPath Document Understanding machine learning models. Later this month, we will introduce AI Fabric single node. This will be our first version of AI Fabric on-premises. Starting from the end of July, you will be able to deploy and run your machine learning models locally, either on a Linux virtual machine or a bare metal machine, just like we use for AI Fabric in the cloud.
With this release, you can allocate compute resources to ML Skills and training pipelines; you can monitor computer resources by checking dashboard, logs, and configuring custom alerts. More details can be found on our install guide documentation page.
Other than installation, the user experience of the on-premises version is the same as the cloud version. Watch the 12-minute video below to see how AI Fabric works end-to-end. We also published the AI Fabric Academy Course on July 15, 2020 to equip RPA Center of Excellence (CoE) leads and RPA developers with machine learning skills to automate more. The course covers main concepts of AI and machine learning, a high-level overview of what a typical AI project looks like, and detailed explanations of every component of the project in the context of RPA and AI. The course can be accessed here.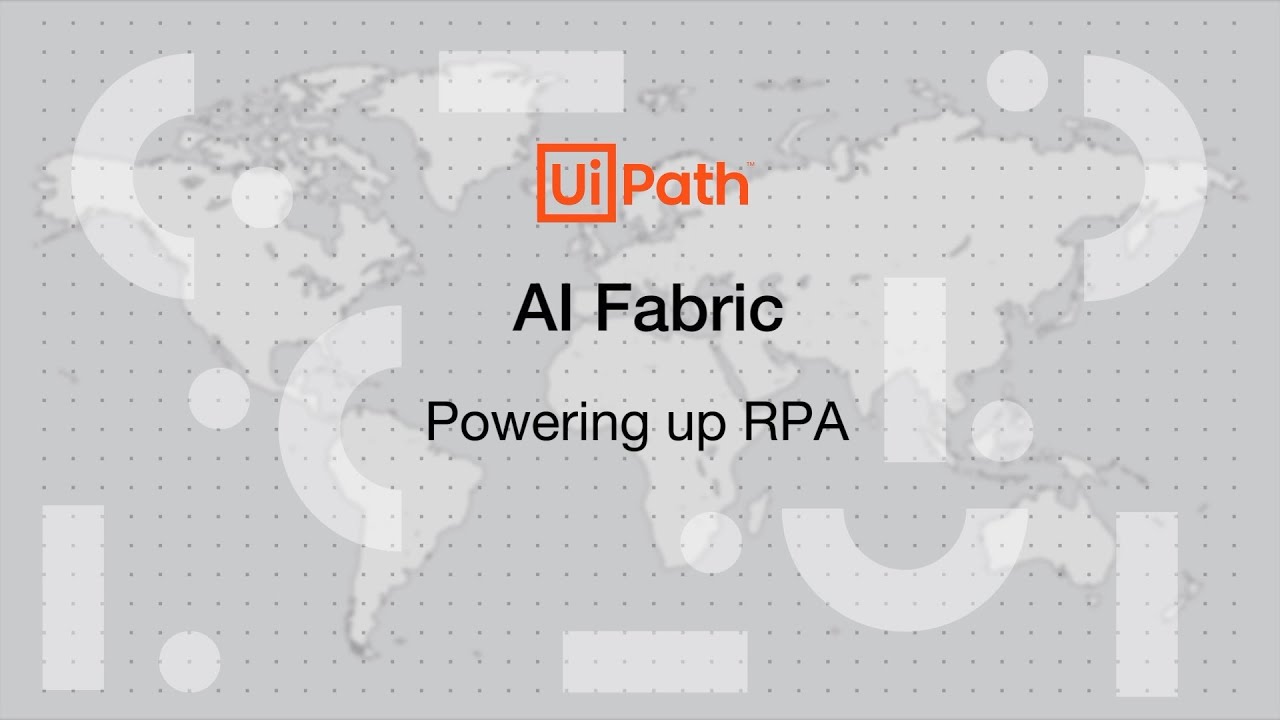 In the coming months, we will release the multi-node version, and make AI Fabric available in other managed Kubernetes environments such as Microsoft Azure Kubernetes Service and Docker Enterprise. The multi-node version will let you run lots of ML Skills and training pipelines in an environment with high-availability and elastic processing power.
Next in AI, as always, our UiPath Document Understanding team has been busy. This month, the team enhanced the Validation Station to make it more user-friendly. They added simple document rotation, colored data fields, and improved table handling. This will make it much easier to review the extracted data and check if the extraction results are correct.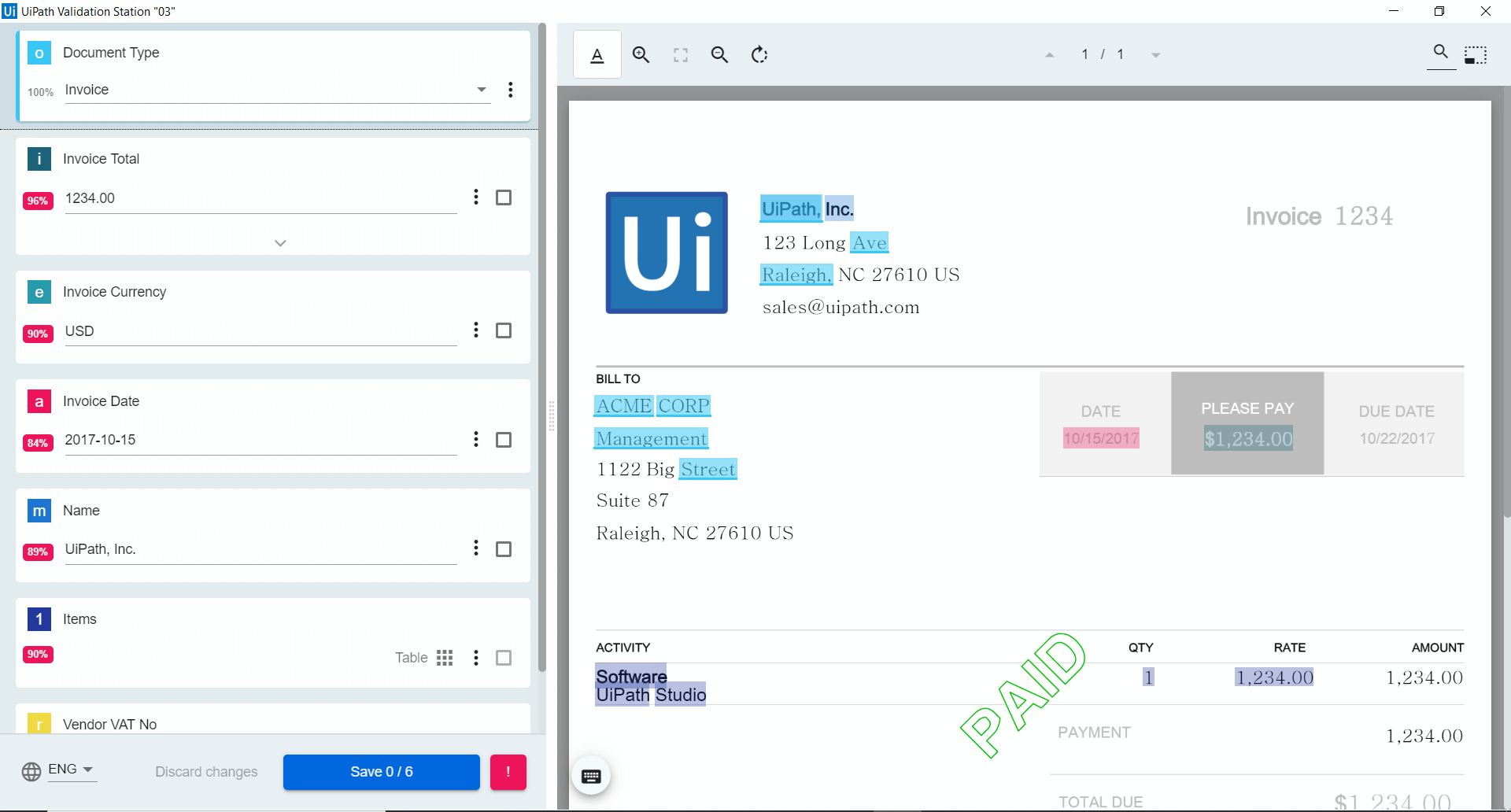 Last, but certainly not least, in the AI area we're committed to an open platform, and one important part of this commitment is building integrations with partner AI services so you can automate document processing using the service of your choice. With Microsoft's recent general availability of Azure Form Recognizer, we've added the new UiPath Activity Pack for Microsoft Azure Form Recognizer to make it easy to automate tasks that involve document data – for example, reading invoices, timesheets, tables, and reports. By combining AI-powered document extraction services from Microsoft with the industry-leading UiPath Platform, you can extract data from any document, then leverage that data to maximum benefit in your UiPath-automated processes.
Third, let's talk about progress on our testing capabilities. July also saw the much-anticipated announcement that Test Manager is officially generally available, completing UiPath Test Suite. Test Manager allows both RPA and application test teams to manage their requirements, define test cases, and analyze test execution results. Test Manager integrates with lifecycle management tools like Atlassian Jira to import requirements, and link test cases and their results to requirements and defects. In addition, Test Manager is integrated with UiPath Task Capture to document steps for manual test execution.
For more information on Test Manager, please watch the quick video below. For formal training, please check out our Academy curriculum, including the recently released Academy course on RPA Testing. Let no robot or application go untested!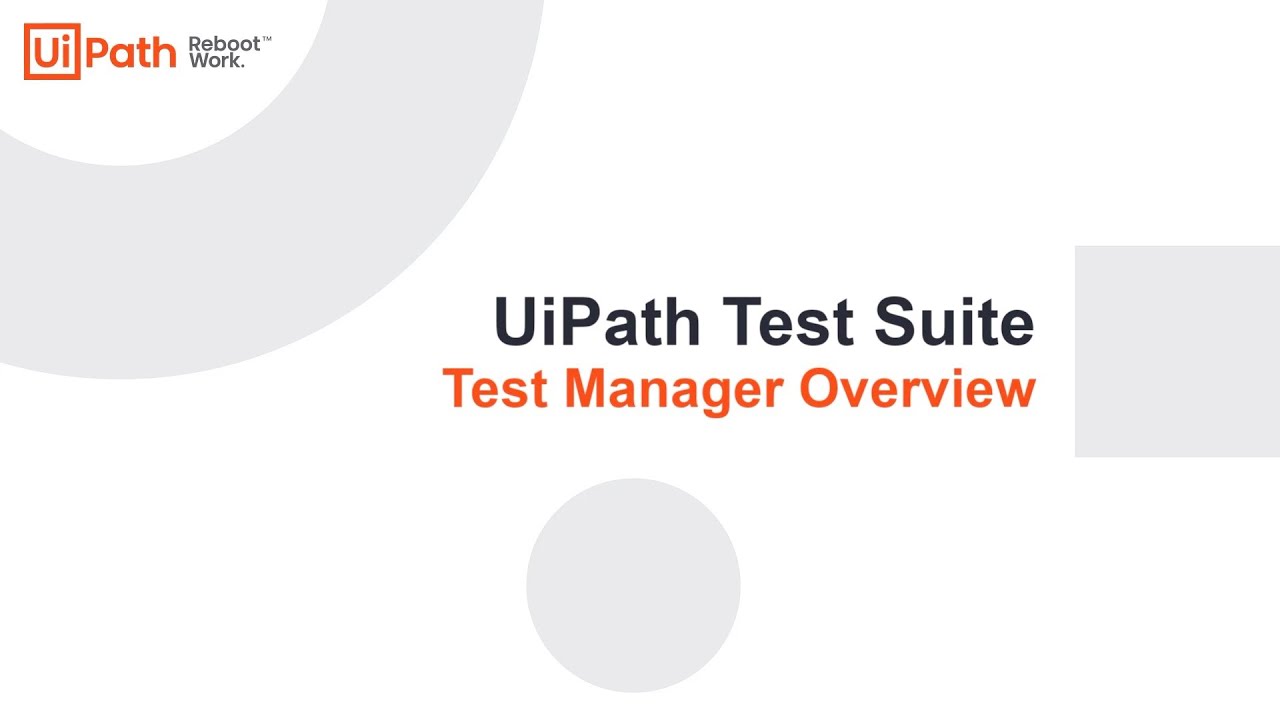 Fourth, we continue to see huge enthusiasm for UiPath Automation Hub from customers. We also loved how Venture Beat recently called Automation Hub "the beating heart of UiPath's suite." In keeping with that theme what good would an automation cardiologist be without training? We have new resources to help you learn the Automation Hub 'ropes' namely two brand new Academy courses that will teach your company how to scale your automation program by building an automation community. Check them out on UiPath Academy. We have also added some new dashboard capabilities allowing you to save Automation Hub Automation Program Performance and the Average Automation Cost Dashboards as .pdf files.
Fifth, looking just slightly ahead, on July 31, 2020 we will release an updated version of the UiPath High Availability add-on for UiPath Orchestrator. The update is available as a patch for the in-market supported versions (2018.4.7, 2019.10.4, 2020.4.2). The update adds new capabilities to simplify and customize installation; configure Microsoft Azure Blob Storage and Google Cloud Storage as backup, import, and export locations; and more management console features.
The main purpose of the High Availability add-on remains the same, though: ensuring business continuity for your robot workforce as it becomes more mission critical to your operations. The High Availability add-on is a fully UiPath-supported product that is used to build high availability and disaster recovery architectures for UiPath Orchestrator. These are additional, synchronized, Orchestrator installations that ensure your automation will continue working if an Orchestrator node goes offline for any reason.
This new release is a great time to consider the role automation is playing in your business and the potential impact of downtime.
If you would like to explore the potential options built around the High Availability add-on for mitigating that risk, please contact your UiPath account team or partner to discuss your needs and the specifics of the right solution for your business.
I hope you are as excited about these new capabilities as the team is. As always, we invite you to sign up for the UiPath Insider Preview Program to try these new features and share your feedback.