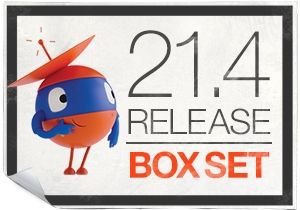 Since the launch of Automation Cloud™ for enterprise, we've been excited to see so much enthusiasm and uptake of the service. We're also delighted to be able to engage with so many customers on what our next priorities should be. We update Automation Cloud every two weeks, but this 21.4 release is a great opportunity to highlight some of the most requested features that have become available over the last six months.
In this blog, we'll focus on Automation Cloud for enterprise. But if you are an individual (developer or not!) or small team, Automation Cloud for community also benefits from many of these updates and continues to be a great free way to get started.

All you need is one minute, one browser, and one email to sign up. So why not give it a try?
New services
In the last 12 months, we've dramatically expanded the UiPath Platform services that are available as software as a service (SaaS) from Automation Cloud—and the range of people who can benefit from them: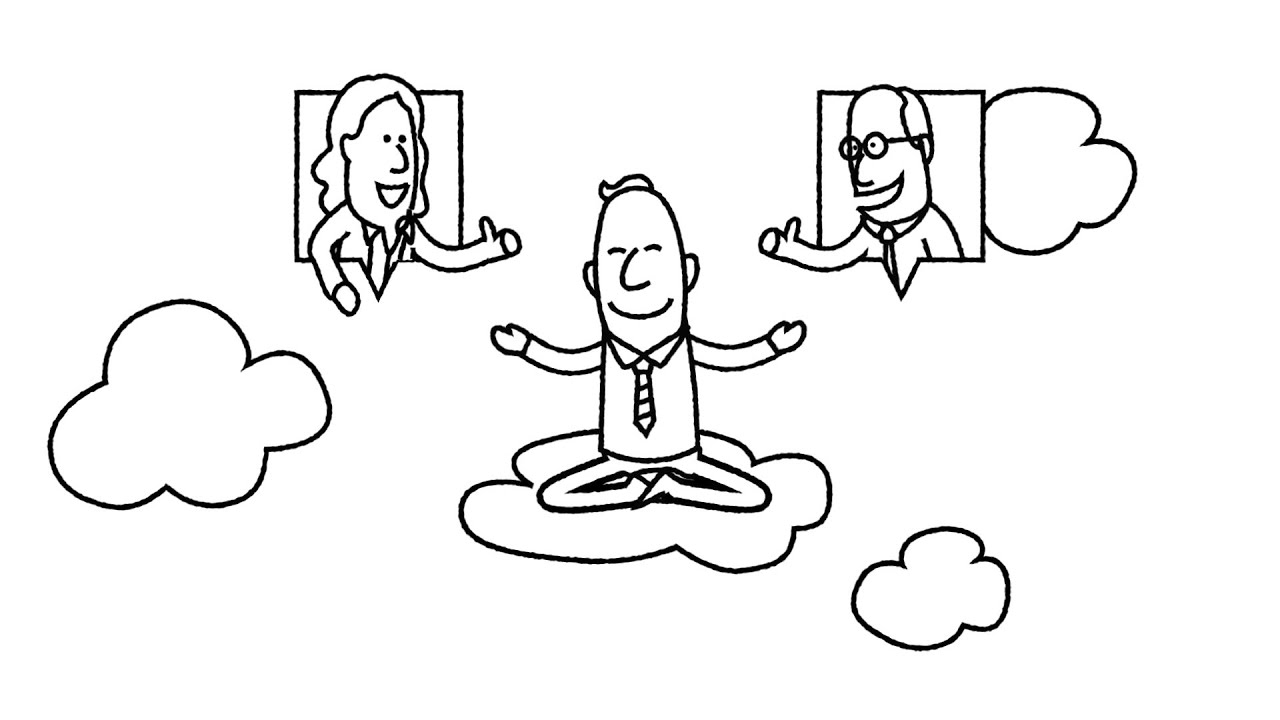 Three new services deserve a particular callout:
Robotic process automation (RPA) analytics are critical to improving and scaling an efficient automation program. This can range from measuring robot performance to consistently reporting on the time and money saved per process (and for the entire deployment!). Our on-premises customers have embraced Insights, our RPA analytics toolkit, since release. Now we're excited to bring an even more powerful version to our Automation Cloud for enterprise customers – with the added benefits of simple setup and access (no need for your own infrastructure anymore!).
Automation Hub has always been a cloud service, but now we've brought it into Automation Cloud so it gets all the platform benefits to make it even better. Those benefits include a tab in the same portal as everything else, support for multiple tenants, and integrated permissions management. Additionally, this also enables the recently added Automation Store, a central location to publish, discuss, and download your organization's ready-to-use automations from within Automation Hub.
Task Mining, our newest discovery product, uses artificial intelligence (AI) to reveal patterns and variations in how day-to-day tasks are performed so you can discover automaton opportunities. And it's fully integrated with Automation Cloud! Learn more about Task Mining (and other great UiPath AI discovery capabilities).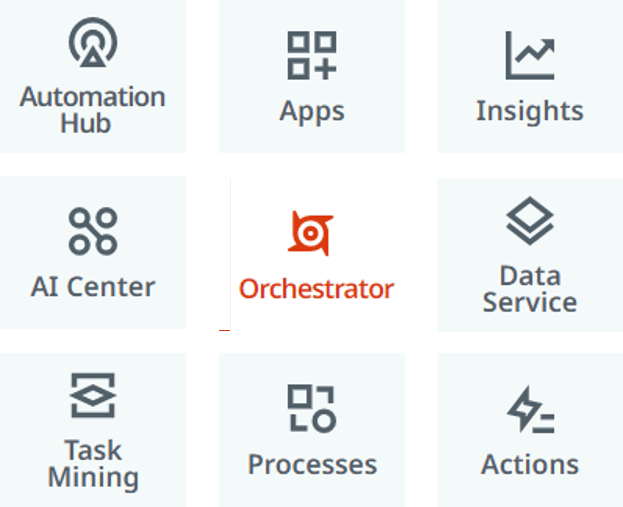 Of course, we have not been standing still on existing services either. There are also regular capability upgrades to UiPath Orchestrator, Actions, AI Center Apps, Data Service and Processes, all of which are available instantly with no infrastructure needed (and with the very latest features) from Automation Cloud.
Enterprise-scale management and governance
Automation Cloud for enterprise has been designed since day one for massive, multi-tenant scale. But we've been busy adding and improving its capabilities so you can take full advantage of this effortless scale with even lower total cost of ownership (TCO) and improved enterprise integration and governance. Here are some of the notable recent additions:
Automation Ops: easily govern large deployments of the Studio family products as well as UiPath Assistant with policy-based controls in Automation Cloud. The controls manage who can create automations and what code they can use to do it. You can read a lot more on this automation-specific area of governance in this blog post.
Azure AD integration: get the management benefits of Microsoft Azure AD in Automation Cloud, including single sign-on, no need to invite Azure AD users to Automation Cloud, and the ability to manage Automation Cloud permissions from Azure AD group membership.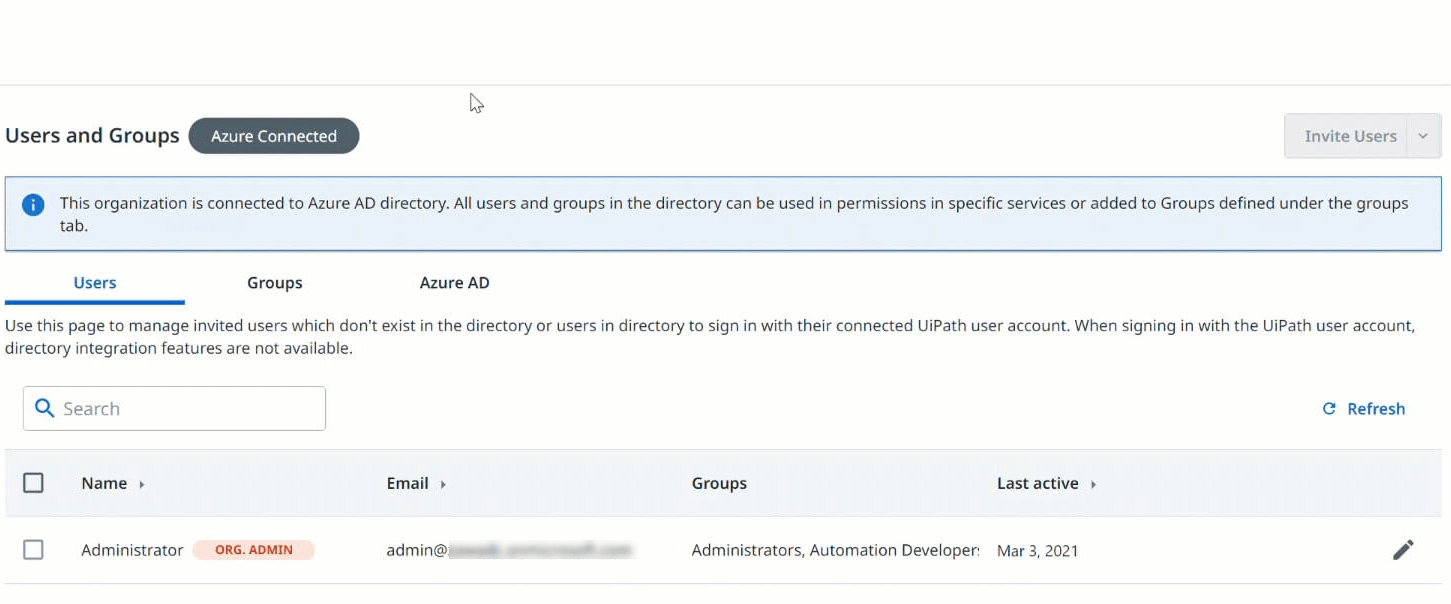 Easier migration: we've also released the first version of our Automation Cloud Migration Tool, which makes it much easier for existing UiPath customers to move to Automation Cloud. In this release, we focus on enabling migration of Orchestrator tenants (which usually form the foundation of an Automation Cloud organization) with just a few clicks.
OAuth 2.0 for client apps: register external applications so that they can access your UiPath resources.
Log storage: Export your Automation Cloud logs to Amazon Web Services Simple Cloud Storage (AWS S3), Azure, or Google Cloud Storage where you can analyze the logs with your tool of choice or keep them for as long as you wish for compliance purposes.
New regions: we welcome new Canada and Australia regions for Orchestrator and many other services. And we are working to bring the rest of the services to all our regions. As a bonus, you can now select a different region for a new tenant right in the Automation Cloud user interface (UI) as you create the tenant.
User-based licensing Improvements: we've simplified the mechanism for user-based licensing so that it works more transparently across tenants. For example, a developer with appropriate permissions in a dev, test, and production tenant can work in each of those tenants using the same license.
There when you need it
After further investments in scalability and reliability, and careful analysis of our availability, we have raised our availability service-level agreement (SLA) to 99.9%. Of course, our SOC 2 type 1 attestation, along with ISO 27001 certification testify to the operational and security rigor behind Automation Cloud. Our in-progress roadmap includes SOC 2 type 2, HIPAA, and Federal Risk and Authorization Management Program (FedRAMP).
We will have further announcements coming in the next months.
Cloud Robots
We think that you should be able to put your robots where they can do the most good and fit your IT strategy (whether on-prem, in-cloud, or a combination) but also manage, monitor, and govern them all from Automation Cloud Orchestrator.
We've recently added a new feature with improved efficiency and management: Elastic Robot Orchestration, which automatically provisions unattended robot virtual machines (VM)s in your AWS or Azure environment (Google Cloud coming soon). The robot VMs are based on a Windows image you can customize at any time in your public cloud. Because they run within your network perimeter, they should be able to take on any workload that (inelastic) VM-installed robots could handle now. The latest version robot is added (or updated) automatically, removing the need to manage that manually.
But best of all, robot VMs only provision and spin up when Automation Cloud Orchestrator tells them there's work to do – so you get capacity when you need it, and lower cloud compute costs when you don't. Configuration options even let you optimize for cost control, speed, or balance between them in the Cloud Robot Pool.
All this, and the new Apollo design system too
Even as we add services and capability, our design team has been focused on making the UiPath Platform experience more intuitive and consistently simple as possible, beginning with Automation Cloud. In this release, you'll notice the big improvements in the Orchestrator service. In addition to a more consistent look and feel (thanks to the new Apollo design system), Orchestrator now sports its own tab on the left navigation, a context-aware header, and improved Quick Actions.

Take a deeper dive into Automation Cloud improvements and join us for our webinar on June 3, 2021: "Automation Cloud: Accelerate and Simplify Your Journey to the Fully Automated Enterprise™."
The Automation Cloud webinar is part of a larger webinar series offering you deep dives into the 21.4 release.
One of the great benefits of Automation Cloud is that the SaaS architecture delivers new features and benefits to all our customers with every fortnightly update. You can always see the changes, big and small, in our Automation Cloud release notes.
If you'd like to find out more or try Automation Cloud for free, please visit us at uipath.com/automation-cloud.