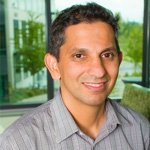 Param Kahlon,Chief Product Officer UiPath
Last month was a major release for us with our first Platform update of the year, the 2019 Fast Track Release. You can learn more about the release here.
This month most of the team has turned their attention toward the 2019 release due later in the year and are hard at work on an amazing set of features. We will share more about these new features with you in the months ahead. As a very small taste this month we already have the first few capabilities of this release moving into preview, including some new and improved activities.
Invoke VBScript Activity
The ability to easily instantiate a VBScript can be a powerful tool for certain automations. For example, parts of SAP UI are not easily targeted reliably and require a short VBScript to solve these issues. Additionally, when migrating from macro-based automations or from less powerful Robotic Process Automation (RPA) tools, there are a series of VBScripts developers would like to call. To support these and other scenarios we have added a new Invoke VBScript activity.
We have also just returned from SAPPHIRE NOW, the annual SAP conference, and it reconfirmed the importance of SAP in many automations. To simplify SAP automations this month we have updated our SAP BAPI activity.
SAP BAPI Automation
We have redesigned the developer experience for the SAP BAPI automation activity pack. This version replaces the SAP Connector Wizard with activity-based design. A Scope activity simplifies the management of the connection to the SAP Instance. The SAP BAPI parameters are now configured on the Invoke SAP BAPI activity itself using the expression builder. Automations built with version 1 continue to be supported for execution.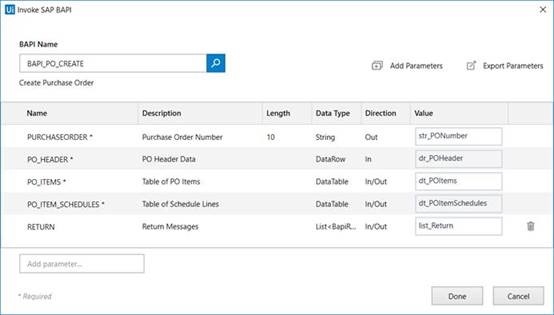 We will keep listening to your suggestions and working hard to advance our roadmap. Please continue to let us know how we can improve.