During my childhood, I used to spend my summer holidays at my grandma's home in a remote village in eastern India. Covered with lush green tropical vegetation, freshwater lakes, and my favorite, mango trees. Summertime is also mango season and those big beautiful trees, with their deep green leaves, would be decorated with delicious mangoes of all shapes, sizes, and colors. Most of the crop was sold to the traders who would buy the entire orchard. They didn't mind if kids hung around and picked the low hanging mangoes (which were either a long stick or a stone's throw away).
For us, getting three to four mangoes was a massive sense of achievement! From our perspective, we did a lot of planning. We would do a visual inspection of all the trees, find the mangoes within our reach, and go get our prize. Then, the day would come when the mango traders would arrive with their entourage of expert mango pickers. Their haul would be truckloads of mangoes.
In my corporate career, when I first heard the phrase "low hanging fruits," all those childhood memories came rushing back. I also realized there's a problem with this philosophy when thought of in a silo or if we dwell on it too long.
The Robotic Process Automation (RPA) industry, supercharged with artificial intelligence (AI), provides an opportunity for organizations to radically change the way businesses are run today. This opportunity is bountiful, ripe, and up for grabs, just like those mango orchards.
So, why is scaling still a challenge?
Many organizations are spending too much time on the 'low hanging fruits,' which sum up to very low returns.
So, what lessons can the mango traders teach us about how to successfully scale RPA?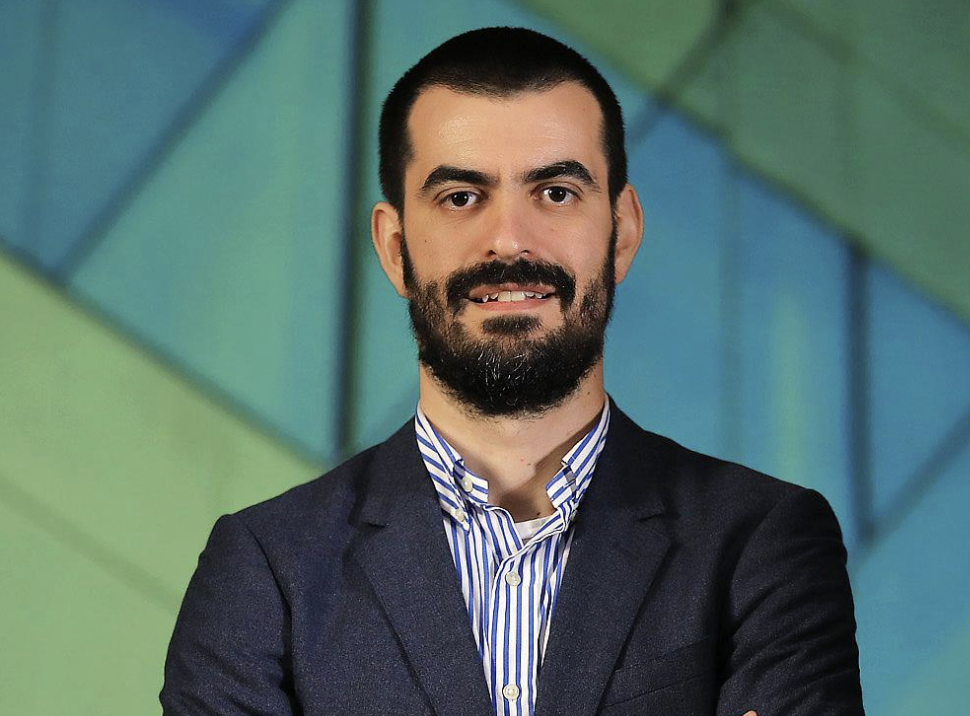 Less than 5% of the value lies in the low hanging fruit. The percentages in the diagram above roughly depict where the majority of the fruit (value) grow in a tree and therefore require additional effort.
Similarly, in an organization, the higher cluster of values (RPA return on investment) also require additional effort.
Vargha Moayed, our Chief Strategy Officer, has written eloquently about traps organizations often fall into during their scaling journey. You can read his thoughts here.
Here's my take on why focusing on just the low hanging fruits or focusing on them for too long, are detrimental to an organization's digital transformation.
1. Are you too satisfied with the low hanging fruits?
I believe that the sense of achievement the low hanging fruits bring in often slows down the adoption of RPA in an organization.
Let's talk about the good things about low hanging fruits: they're extra delicious and immensely fulfilling when you get to pluck a handful but that is not the end of the journey. Few companies go through a proof of concept (POC) to understand the technology and immediately the excitement level reaches its highs. That, of course, is understandable because RPA technology is truly transformational.
The initial excitement, by design, pushes organizations to look at what they can 'pluck' right away. There is a sense of instant gratification. Many get stuck right there because just as it is really hard to climb up a mango tree to get all of the mangoes, to be successful scaling RPA you need to be an expert, hire one, or build your own team.
2. What would the mango traders do and what can we learn from them for RPA?
As kids, we had neither the skills to climb trees, nor did we have any effective tools, so we were happy picking whatever we could. The mango traders truly understood the value of the fruit and would look for the entire tree and the orchards. While they wouldn't throw away the low hanging fruit, their focus would be on getting truckloads of mangoes. They assembled the right team, had the right tools, the right logistics to mobilize everything, and the right investments.
For RPA, organizations stuck with the 'low hanging fruit' mentality will often only allocate one or two part-time resources for many, many months to automate a handful of processes. So, what is stopping them from looking for enterprise-wide automation opportunities just as mango traders looked for opportunities across entire orchards?
3. How is value derived through scaling?
The mango traders knew their trade well. It was never prudent to buy just one or two trees because the effort and investment required wouldn't make it a viable business model. On the other hand, too little of an investment wouldn't bring enough returns. They understood that mangoes have an international demand and they will always make profits. So, they scaled by hiring the right resources, giving them the right tools, and having a business plan to buy orchards which would fill up many truckloads.
The mango traders looked beyond the low hanging fruits. Organizations aspiring to drive digital transformation need to focus on upskilling their current workforce and can expedite the process by partnering with industry experts. By investing at an enterprise level and rapidly scaling RPA (rather than adopting automation in silos), organizations will start getting much higher returns in terms of productivity, revenue impact, compliance enhancements, and experience enhancement.
An example of automating 'low hanging fruits' in a finance organization could be automating existing Excel sheets used for tracking of accounts payable (AP) exceptions. This automation provides a quick win because subject matter experts (SMEs) do not have to manually track AP exceptions. Similarly, for a corporate cost allocation process, multiple Excel sheets could be automated.
However, if we were to scale these automations, we should be looking at key business metrics each of these processes influence. For the AP exceptions management, how is 'Paid on Time' being impacted? How could the 'Paid on Time' metric be improved and discount leakages avoided through automation? For the second example of automating multiple Excel sheets, one might look at the number of 'Days to Close' as a key metric.
RPA Impact/Effort Matrix
Getting back to the mango analogy, let's see how it might look on an Impact/Effort Matrix, which is a classic approach to prioritizing initiatives.
A few things to note regarding this matrix:
The low hanging fruits may be easy to obtain with the least effort, but the returns are minimalistic.

It is rare to find opportunities which produce high impact while requiring little effort.

It is meaningless to pursue opportunities which require a lot of effort but yield little to no impact.

We're left with the green box of "bountiful orchards." The high effort for a high impact is where organizations need to move to truly realize the benefits of automation through RPA and AI.
Top five things I've learned
In conclusion, here are five things that I have learned from the mango traders and my experience in driving enterprise-level digital transformation:
1. Mangoes will always sell: Understand the market and the product. For RPA, numerous research papers, analyst reports, and the astronomical growth of the industry are fair indicators that this technology works.

2. Understand the value of selling truckloads of mangoes: Companies need to adopt automation based on an entire value stream, like reducing days sales outstanding (DSO), avoiding warranty leakages, reducing time from a product return to restocking, etc. Organizations should avoid only handpicking a few processes here and there.

3. Have expert mango pickers: Climbing up tall trees isn't child's play. Having the right team is key to RPA success, either through partnership or an internal (rigorous) build.

4. Plan to buy many orchards: Make the right investments, leverage free RPA trainings, upskill your current workforce, and have a vision for the new workforce.

5. Have the right governance: Run RPA like you would any of your business functions; involve IT, business, human resources (HR) departments and, most importantly, the senior leadership.
If you would like to learn more about scaling via RPA and AI check out the "Supercharge Your RPA Strategy With AI" webinar we did with Google or contact us directly.