Almost two and a half years ago, while wondering about the next step in my career, an opportunity in IT came across. My main job at the time was doing production support and, in parallel, attending instructional trainings.
At some point, my company started considering running projects involving automation tools. My coworkers were saying that advanced coding skills were necessary to be part of that, but coming from a non-CSE background in college I didn't think they would consider me for the job.
Even though I was not prepared for it, it was recommended that I take the one-hour introductory session of UiPath, which was really interesting and I quickly understood the value-add UiPath could bring.
Following, I completed Level One of UiPath Academy and I managed to automate a small task which brought back a great return. It took one week to develop the workflow of my Robot: the Robot fetches the value from Excel, logs into the Citrix environment, and pastes the data into an application. Beforehand, the task was tedious and repetitive. Now, I can just click on "Start" and watch the process automated in front of me.
Seeing the results and the task being done by the Robot impressed both me and my coworkers. We even started kidding that sometimes there is a ghost inside the computer doing all this work. On a serious note, this 'ghost' was created purely due to the UiPath Platform. UiPath enabled us to learn through the UiPath Academy, UiPath Forum, UiPath Go!, and UiPath Connect!.
I was also awarded the Certified RPA Developer badge and won the 2019 Power Up Automation Hackathon in Bengaluru.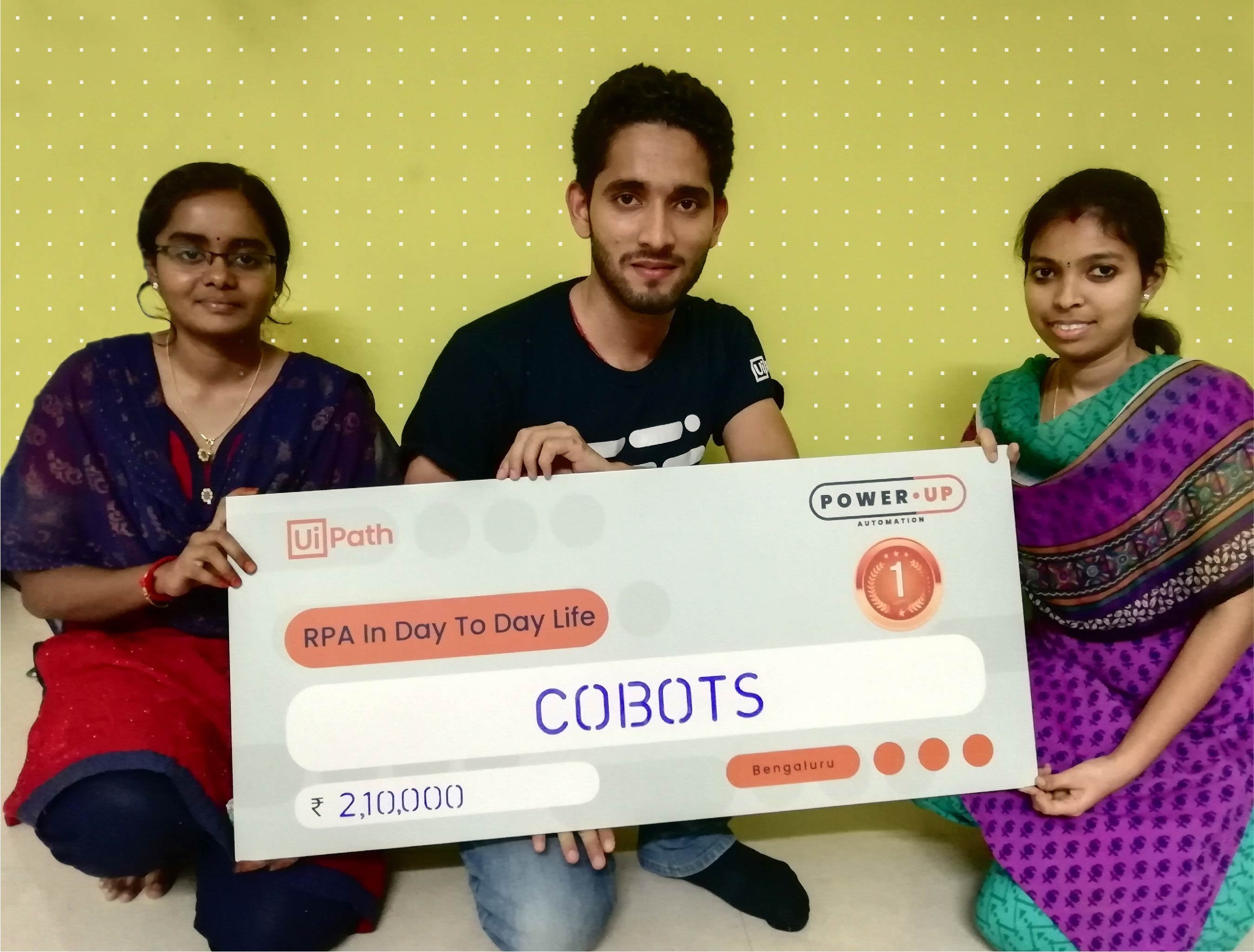 Myself, along with two of my friends, participated in the UiPath Power Up Automation Hackathon and won the "RPA in day-to-day life" category. It was so exciting and fun to attend my first ever hackathon in my career! UiPath Power Up Automation has definitely given us power through humble professionals, great event logistics, and a rewarding environment. We will cherish it for a long time for sure.
Our winning project in the hackathon was a Robot that can be used in relaxation corners of malls, libraries, or public places. The Robot asks users questions and provides them hints as to whether their answer is wrong or right.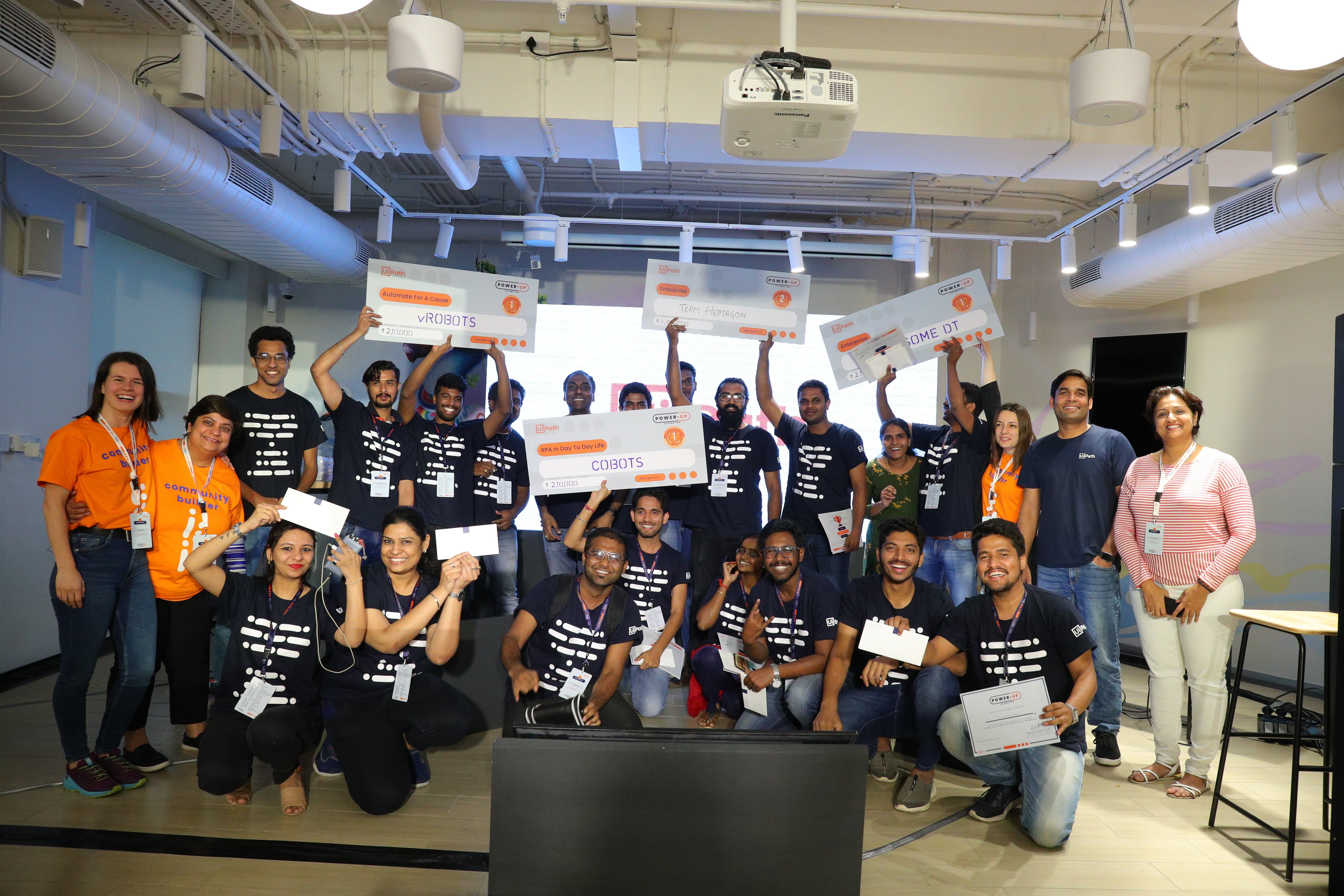 A big "thanks" to UiPath for arranging events like the Power Up Automation Hackathon.
Saranya Kishore is an RPA Developer at Tech Mahindra Ltd.
---