Given the incredible amount of technological advancements in recent times, manual work is gradually shifting from being a tedious activity to being automated and allowing everybody to focus on other critical or creative tasks.
Take any industry of work, whether it's automotive, banking, insurance, or even the medical sector, redundant tasks are something most people don't want to do as we all want to bring added value to the organizations we work in.
Going back in time, I remember hoping that all the effort I put into studying would pay off and bring me the confidence that I needed to start my career in IT. I recall entering my first company's campus with mixed feelings of enthusiasm and nervousness. Thoughts were rushing in and I wondered, "how well will I perform in this new phase of my life?"
Like most young people in the IT industry, I portrayed myself as either a C#, Java, or even a Python developer. To my surprise, I came across a technology I had never heard of before—​Robotic Process Automation (RPA).
It astonished me when I reached the conclusion that no one on my team, nor my clients, had any idea about RPA. So, I began learning this new technology: searching for its applications, benefits, and researching how to be the best at it!
The first time I searched on the internet for RPA I found this definition:
"Robotic process automation (or RPA) is an emerging form of business process automation technology based on the notion of software robots or artificial intelligence (AI) workers."
At first, it was hard to understand what or how this would work, but within a few days I started using UiPath to create a simple workflow. I began to have a better understanding about the process and the Platform.
In May 2016, I created my first automated process for one of the key activities in the human resources (HR) department. We saw the automation run 100 times faster than what we were used to, without a single mistake.
This is when I realized how UiPath could contribute to the growth of automation in the tech industry and how developer-friendly it was.
Now, I can say that UiPath is the best development tool I've used so far and they gave me a Platform that boosted my inclination towards this technology. Therefore, I decided to advance on my RPA journey.
UiPath hosted their first offline hackathon dedicated to the Community at their office in Bengaluru, India. The hackathon was named "Power Up Automation Hackathon – Bengaluru." There were nearly 180 ideas submitted. It was a 36-hour offline hackathon, for which my team and I worked very hard. I am happy to say that our idea got selected for the spotlight presentation.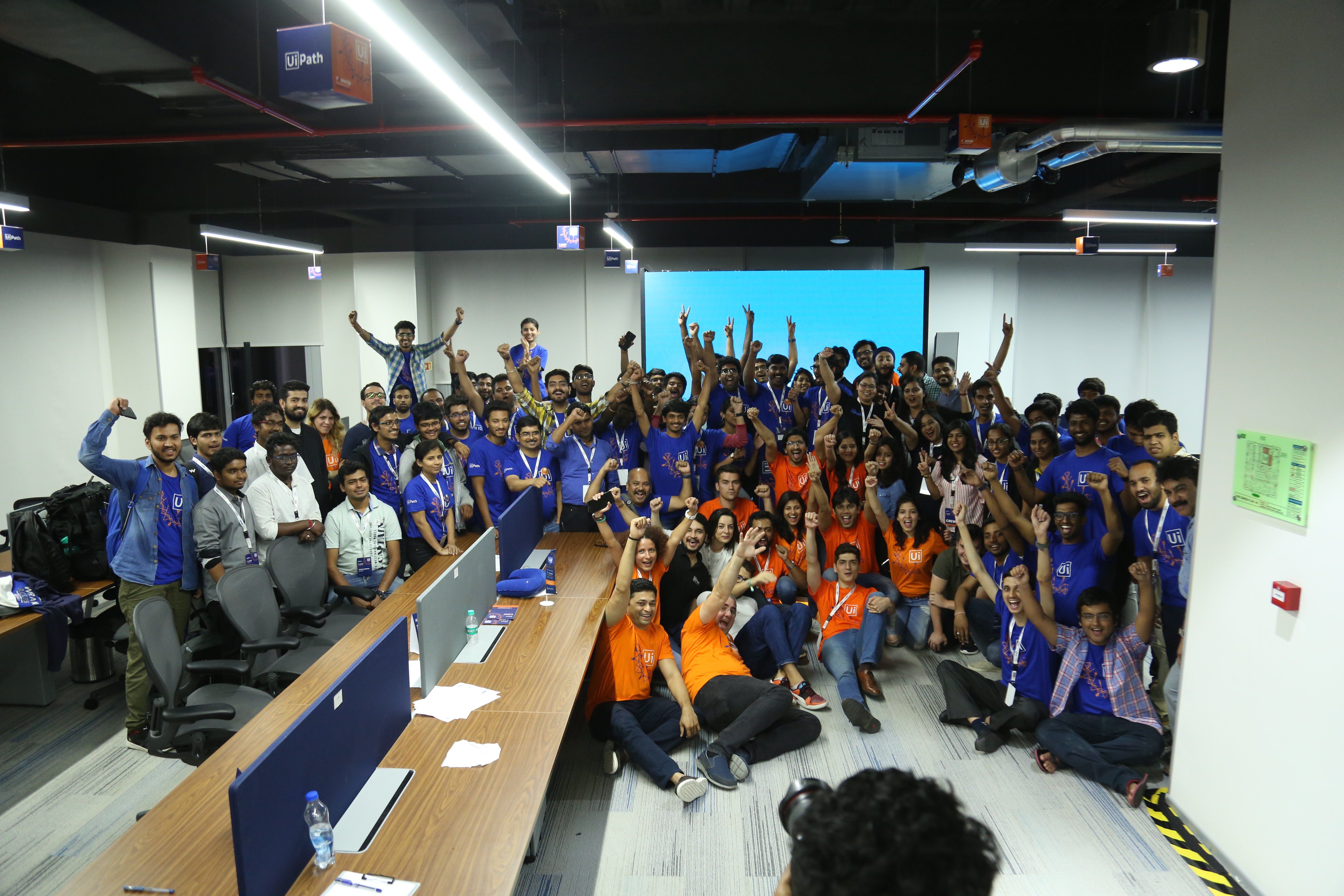 In the end, our hard work paid off and we won the second prize for our custom activity: Symphony -Exchange Shared/Group Mailbox Activities.
Following the hackathon, my learning journey with UiPath continued and now I am a certified UiPath Trainer and RPA Solution Architect!
Summing up on why UIPath was the best option for me, here are some of the UiPath Platform benefits I identified in comparison to other RPA tools:
o More developer-friendly
o Offers predefined activities for most of the tasks
o Forum enhances peer learning with other developers
Best of all, UIPath has resolved one of the most pressing issues we had by integrating Citrix environment via UiPath AI Computer Vision.
As for the future, my interests reside in taking intelligent automation and machine learning (ML) to the next level with Python. You can follow my progress and see a cool project I did for "Text Extraction from Live Video" in the video below:
My exploring continues! Happy automation! 😊
Avnish Gupta is an RPA solution architect at Symphony. Symphony is a UiPath Official Training Partner and Business Partner.
---