UPDATE: Thank you for the incredible response to this blog post! If you want to learn more about overcoming barriers for women in tech and tips for a career in automation, I invite you to join me for the UiPath Community's first-ever Women In Automation virtual event. The open forum will be June 30, 2020 at 4:30 p.m. BST and will be recorded (be sure to register to get the recording). Save your spot!
Original post:
There was a time when women were the most skilled technical workforce in the computer industry. During the Second World War and until the mid-1960s, women were a key element in this sector. Robotic Process Automation (RPA) technology is changing the world, so let's not define our future by our past. Let's dare to reimagine the future we deserve.
This UiPath Connect! project, UiPath Empowering Women is the first step to bridging the existing gender gap in the technological world. The idea of ​​the project is to encourage and inspire women to contribute, participate, and have fun in the UiPath ecosystem!
It is a living and dynamic project, which I hope will evolve and grow with all of us. The first phase of the project involves meeting and giving voice to some of the women who are part of this RPA ecosystem. From great professionals who contribute every day in the development of this industry to women who are just beginning to take their first steps in the profession.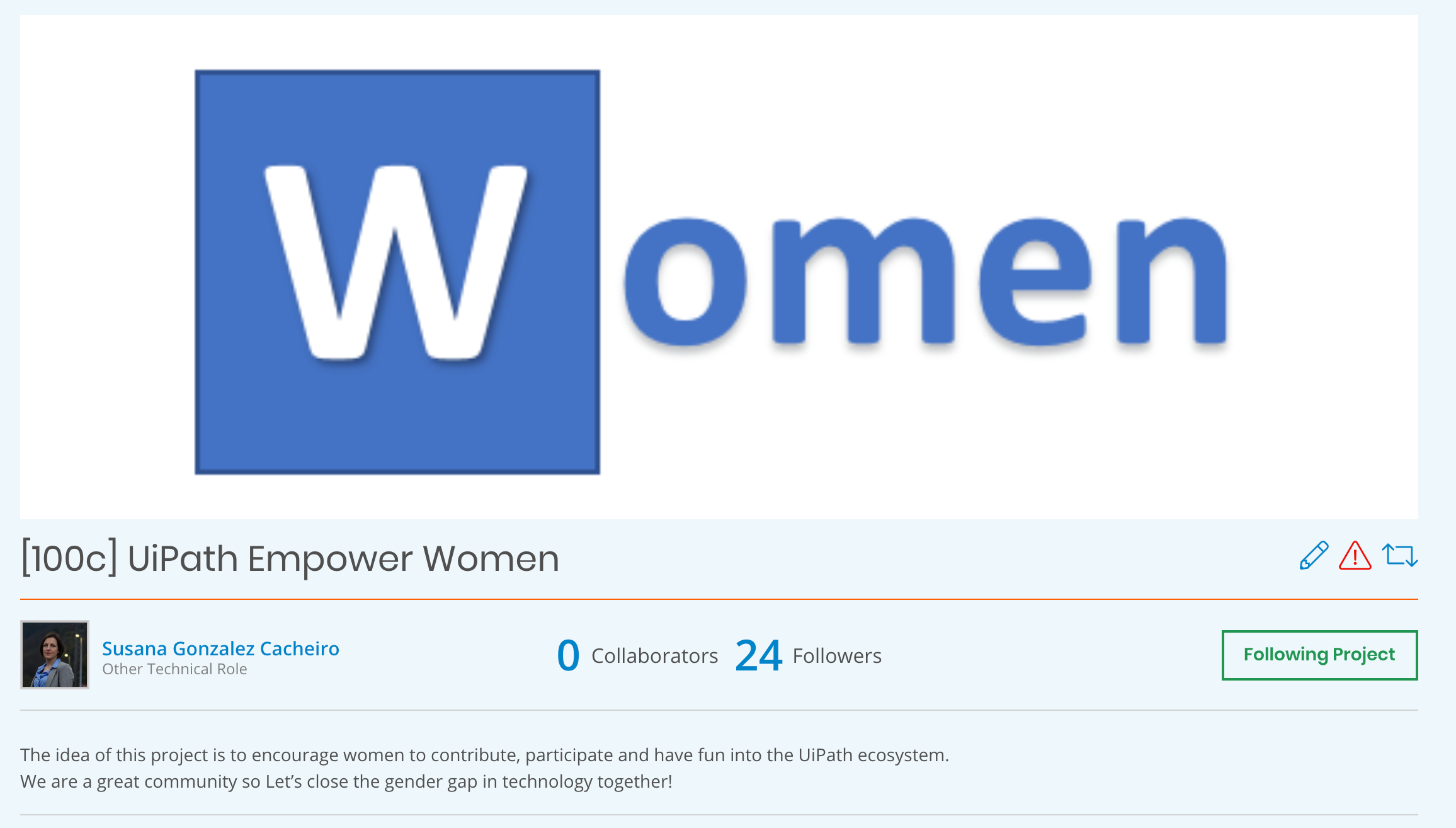 As I said, it is a dynamic project that needs your help to grow, so I encourage you all to participate and be part of it. Connect to me if you want to be one of the women interviewed. Take your time to interview amazing women from your network and share the stories within the community.
The UiPath Community has always been an example of union, help, and collaboration between people. Everyone in the Community has a history, a work experience from which we can learn. Do you dare to share your story with us?
The first phase of the UiPath Empowering Women project starts by introducing myself, sharing with you my experience, RPA history, and journey as a UiPath MVP. Above all, it starts with presenting myself as one of the more than 300,000 members of the wonderful UiPath Community (and counting!).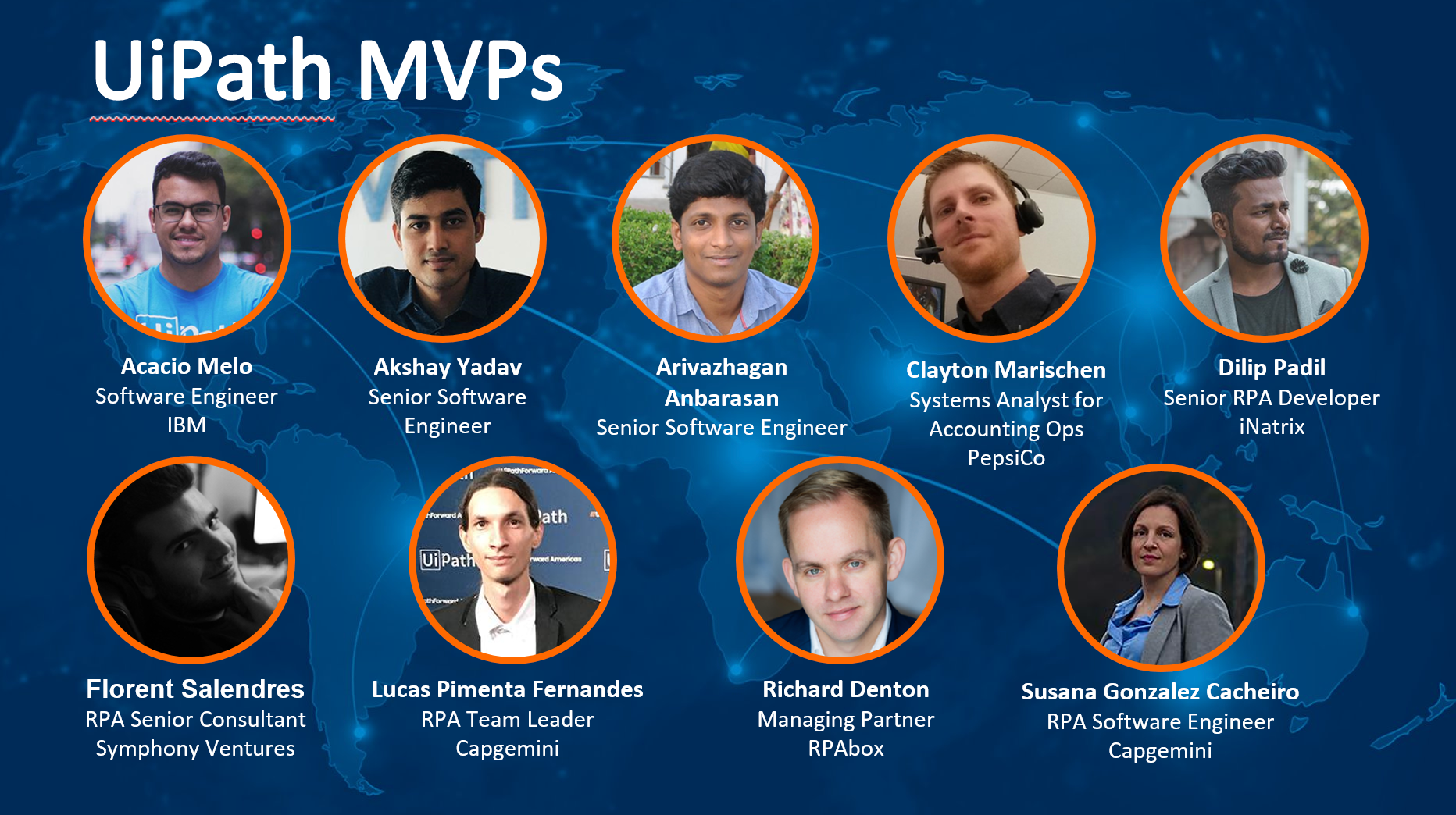 I grew up in a small town in the north of Spain during the 1980s, a time when our beloved internet did not exist and the most technological thing we had nearby was a small store that sold electric typewriters and whose jewel in the crown was the odd Amstrad exposed like a museum.
By the time it was time to choose a university, computer science was trending and seen as the profession of the future. I'm not a computer scientist by vocation, although perhaps that is the greatest vocation you can have: to embrace a profession in constant evolution and change.
In a short time, the computer went from being almost science fiction to being something we used in our everyday lives. We moved from the MS-DOS system to the Graphic Systems , from recording information on floppy disks to using USB drives, from waiting by the telephone modem to connect to the internet to having internet access on any mobile device. In a few decades, we went from introducing information into computers using punched cards to being able to program from a mobile device the simultaneous execution of a process through several robots.
In 2016 I was invited to start working with RPA technologies after more than 10 years of developing web applications with JAVA technologies. I was being offered a new challenge to learn a new technology that I had never heard of before. But what computer scientist who had grown up in the 80s would have said "no" to developing their own robots? Challenge accepted!
Getting started with UiPath was not difficult, the Platform was very intuitive and the online tutorials guided me through the complete creation of the processes to be automated. However, the creation of the UiPath Community Forum was a very important moment for me.
Until the birth of the Forum, I was the only RPA professional I knew. I still remember the first days in the office when people looked at me strangely when they asked me what I was doing. The Forum allowed me to connect with other professionals who were in the same situation as me, learn from each other, share experiences, and little by little create our own UiPath ecosystem. I had never interacted on any forum before and yet participating in the UiPath Forum quickly became a daily habit. The creation of the online guides and the UiPath Academy are other memorable moments: complete, updated, accessible, and free RPA training.
Three years later, I am also involved in the UiPath Mentoring Program, a one-to-one collaboration that is proving to be a great experience. For all these qualities and for a thousand more, UiPath soon became my favorite tool, and I could hardly wait to test every new component, functionality, and advancement. UiPath always surprises everyone, even its own Community!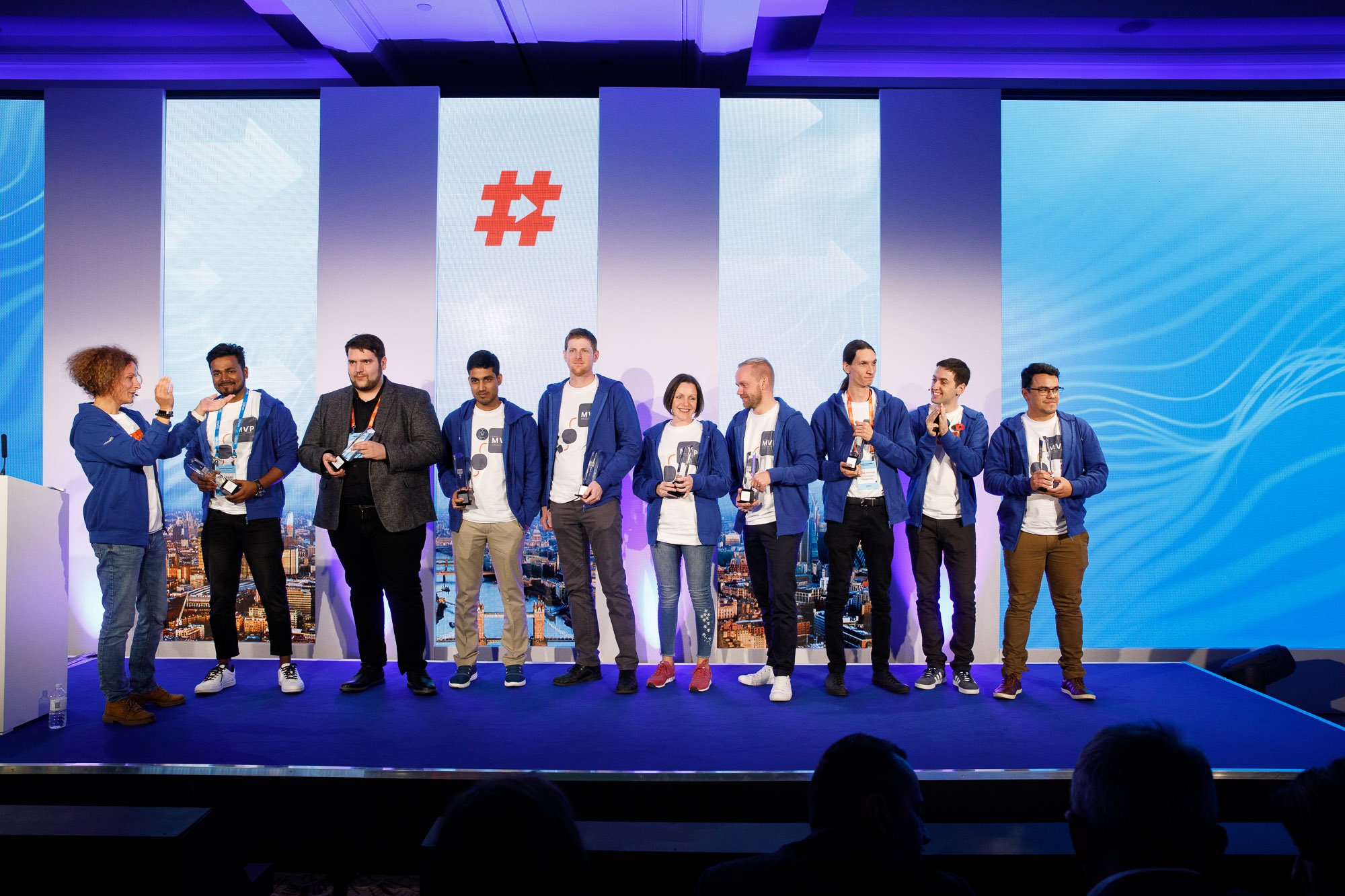 One of these wonderful surprises was the UiPath MVP Program. Being recognized as a UiPath MVP has been one of the highlights of my trip through RPA. It was about recognition, not so much personal, but of the entire community that has made this advancement possible. On the other hand, it was an opportunity to continue contributing and collaborating to the UiPath ecosystem. Being the first woman recognized as a UiPath MVP, my goal is to contribute in breaking the gender gap in the technological world. You can also access my project from within UiPath Connect! - "UiPath Empowering Women".
UiPath is automating the world, so let's automate the world we want to live in.
Susana Gonzalez Cacheiro is a UiPath MVP and a finance RPA specialist at DuPont.
---