I started my journey as a .NET developer almost eight years. A year ago, I heard about Robotic Process Automation (RPA) and UiPath.
So, out of curiosity I started exploring RPA and UiPath. I first found out about RPA in early 2018. How? I read an internal email at my company about this company called UiPath. Since then, for me, RPA means UiPath. It is an awesome tool with endless possibilities.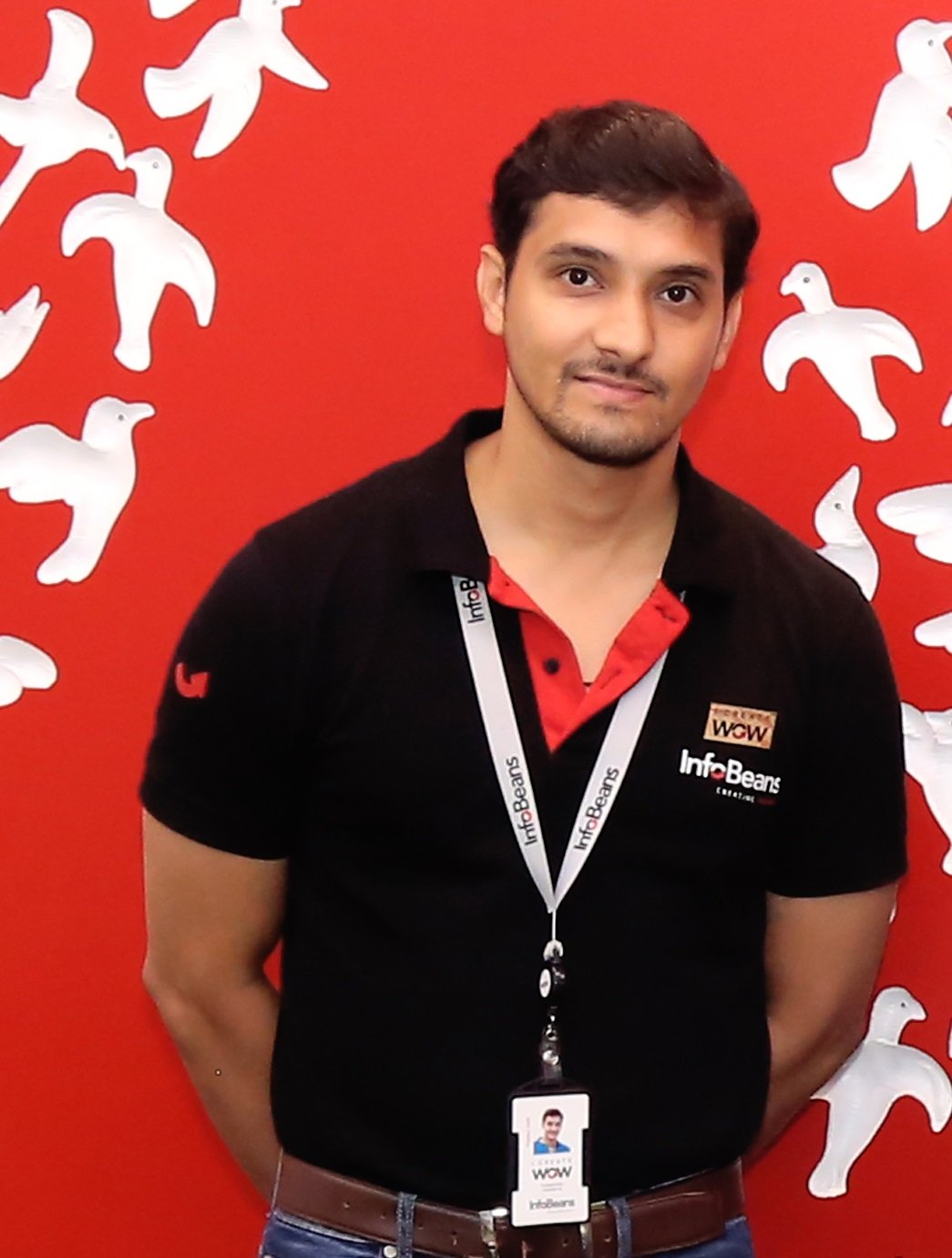 I found it very exciting. I joined UiPath Academy so I could understand RPA from a theoretical point of view. While completing the courses I was soon able to correlate things that can be automated through UiPath in daily life as well as work related activities. The Academy is one of its kind. Can you name some organizations who let you learn their product while providing you proper resources in an awesome way at no cost? I can only name one.
Intelligent automation is the key to success and sooner or later everyone would have to accept this fact. Trust me, this is the future: RPA, artificial intelligence (AI), and optical character recognition (OCR).
Like most students, in the beginning I had some questions about automating through UiPath Studio. Those questions introduced me to the most amazing platform. Yes, I'm talking about the UiPath Forum.
I have seen many forums, but this one is unique, friendly, and it contains very qualitative content. Wait! Friendly? Yes, members are friendly and help you start seeing your work as fun and exciting.
In 2019, I attended UiPath Developer Conference in India and felt lucky when I got the chance to meet friends and community members from UiPath and other organizations. It was an awesome experience.
The awesome part of RPA (and especially UiPath) is that you do not need to be a developer or someone who knows technical stuff to start automating and you can do it right away using UiPath Community Edition for free.
Coming back to the story. The activity from Forum inspired me to start posting answers to some topics, which helped me grow as an RPA developer. At the same time, I was helping others to obtain the answers to their questions.
For all the reasons mentioned above, after working as a .NET developer for seven years, I switched to an RPA developer profile. Some of the very basic but important use cases that I have worked on are the password reset and email automation.
As I mentioned, when I started learning the resource that helped me the most was the Forum. After a few months, I got a notification that I was tagged in a post and...wow! The post was about the UiPath Community Awards and there was my name. It was amazing to see that recognition. I got addicted to the Forum after that and still feel the same. I think it so good to have this kind of addiction. I access the Forum on mobile daily without fail. It helps me to learn new things every day and it keeps me updated about what's going on in other avenues as well.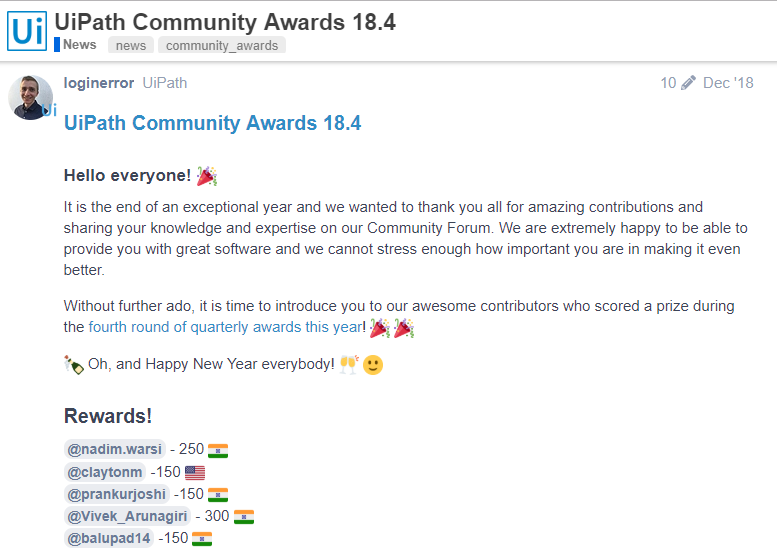 I got the Community Award four quarters in a row! I am amazed and honored to be a part of a leaders group in the Forum. And I can see so many new members who are growing the same way.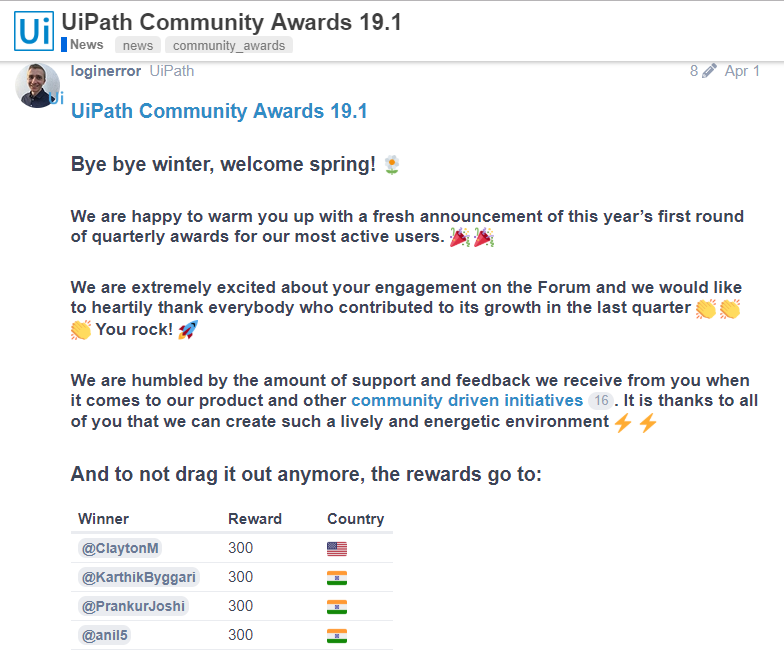 It makes me remember my journey. What's your story?
Prankur Joshi is an RPA Developer Freelancer.
---