Editor's note: As the automation market continues to evolve, the UiPath Platform also updates to best serve the automation needs of our customers. As such, some of the product names in this article have evolved since the article was originally published. For up-to-date information, please visit our AI Center™ page.
Automating important yet manually intensive tasks lies at the core of robotic process automation (RPA). Still, such tasks as processing countless thousands of documents remain one of the biggest automation challenges. Insurance claims, invoices, health records, receipts, bank statements, utility bills, and more - all require manual intervention to read, interpret, and process. It's slow, resource-intensive, and error prone.
It does sound like the kind of problem RPA is supposed to fix. Yet, automation of such complex and cognitive processes needs more than rules and templates – this needs artificial intelligence (AI).
UiPath Document Understanding was released in May 2020 to address these challenges. It merges RPA and AI to process documents automatically using software robots that can be trained to quickly read, understand, and act on documents. Equipped with automated intelligence skills, these robots can work quickly and with a high level of accuracy within automation workflows.
Developer interest in UiPath Document Understanding is growing fast. Recently we spoke with Lahiru Fernando, a UiPath Most Valuable Professional (MVP) who kindly agreed to host one of the sessions at UiPath DevCon 2020. We'd like to share with you his experience as an RPA developer and his thoughts on UiPath Document Understanding. Also, Lahiru has shared suggestions for how other RPA developers can get started with Document Understanding in their organizations.
UiPath: Tell us a bit about your background and how you first got started with RPA.
Lahiru Fernando: I began in the financial services sector, working at the Pan Asia Banking Corporation, and transitioned into research and digital marketing. I've worked as a software developer, data warehouse analyst, business intelligence (BI) engineer, RPA developer, and solution architect.
My interest in RPA started about two years ago when I was working at Pyxle International, a digital consulting company that provides services in digital strategy, governance, and execution. They were interested in partnering with UiPath, but I didn't know anything about RPA or UiPath. So, I started learning through the UiPath Academy. I quickly went through the tutorials, which helped me understand the UiPath products, the technology behind RPA, and how they're applied to the concept of process automation.
After getting my certification, I turned to the UiPath Community Forum. It's a great place to see what other people are doing using the UiPath Platform. You can see the use cases they are working on and understand the issues they are facing. I gathered a lot of notes and knowledge. But more than that, I got experience. Aside from interacting with people already working with UiPath, I also had the chance to get involved in some of the RPA work being done by these people. That helped me get industry experience before starting my own RPA projects.
Now I am the Executive Lead for RPA at Boundaryless Automation. We specialize in implementing RPA on an enterprise scale through planning, deploying, operating, and maintaining enterprise RPA solutions. I also stay involved in evangelizing the benefits of RPA. I'm working on building RPA communities in Sri Lanka, Nepal, and Bangladesh through training and knowledge-sharing sessions, in particular, for the local universities.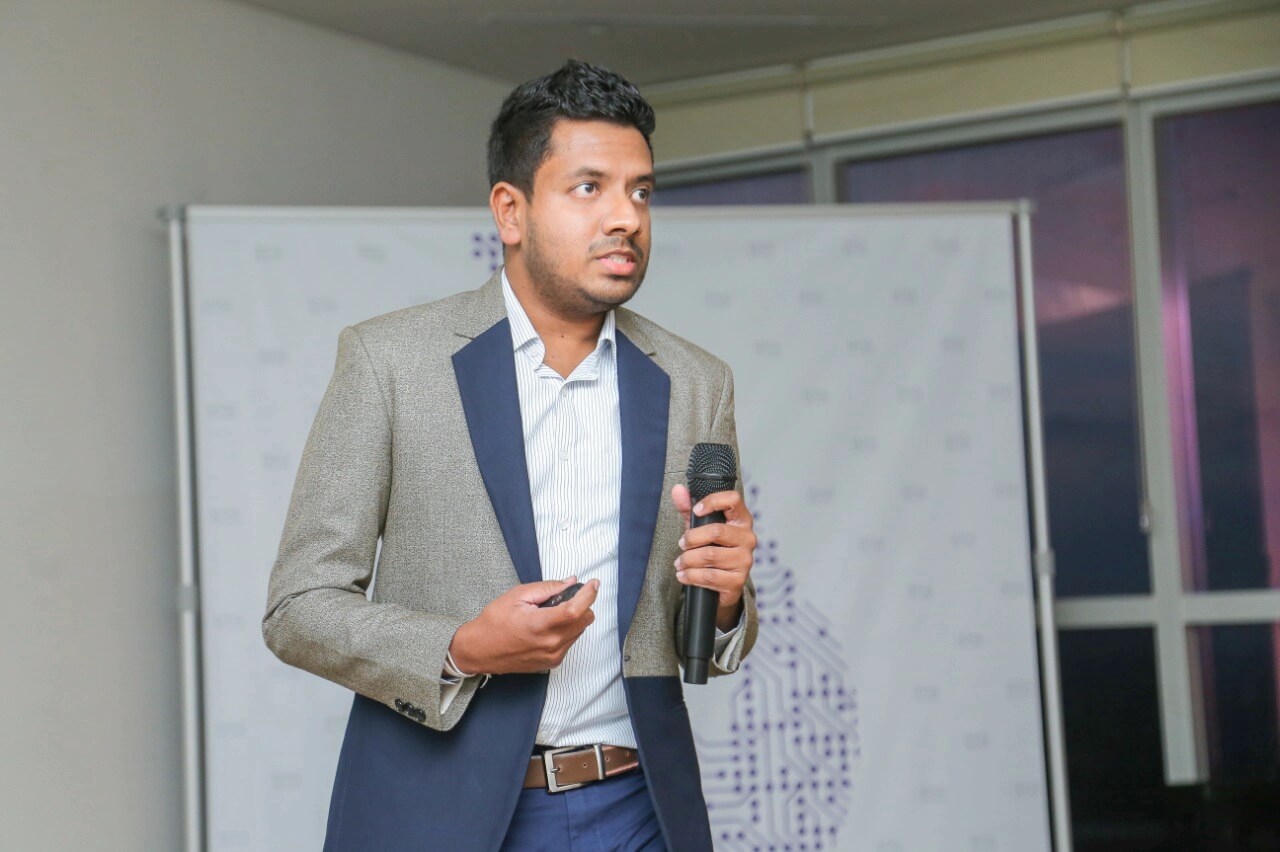 UiPath: Did you ever consider using other RPA products? If you did, why did you choose to go with UiPath?
Lahiru Fernando: Yes. I've attended workshops and used the community versions of a few other leading RPA vendors. I stayed with UiPath because it's easy to use, and regarding its features, it is far ahead of what other vendors offer. UiPath lets you take advantage of a comprehensive set of technologies, like AI, Process Mining, and more. These are features that other vendors do not have, or if they do offer them, they are not up to the level of the UiPath RPA platform. Plus, UiPath is constantly improving its products.
UiPath: Which UiPath products do you use most frequently?
Lahiru Fernando: Of course, UiPath Studio is the one I use most often. I am also using UiPath Orchestrator, UiPath StudioX, and UiPath Task Capture. When we have projects where other products might work, I use the trial versions to see if they would make sense. More recently I've been actively using UiPath Document Understanding. It has enormous potential for solving document processing challenges in industries where there is an acute need for a solution, like banking, finance, healthcare, insurance, and manufacturing. The way that it extracts data from different types of documents and integrates with the other components of the UiPath Platform like UiPath AI Fabric, makes it really compelling.
Editor's note: AI Fabric has evolved and is now UiPath AI Center. For up-to-date information, visit the AI Center web page.
UiPath: Can you tell us more about your experience with UiPath Document Understanding?
Lahiru Fernando: I started working with it when it was introduced in preview in 2019. At the time, we were doing automation as part of a proof of concept for a retail client. The project was to automate their invoice fluency. I was searching for a solution and came across UiPath Document Understanding. I tried it and it was largely successful. There were some difficulties that I encountered, but I got support from the UiPath team that helped me work out the problems.
When we compare what we had back then—just a year ago—to what we have today, the improvements are amazing. There have been lots of new useful features added. I also provided input on new features that could be added. UiPath listened to me and the early users. As a result, Document Understanding has become an excellent product. Now, we do not feel the need to look at other third-party tools as we used to.
UiPath: Have you used UiPath AI Fabric for retraining the Document Understanding models?
Lahiru Fernando: Yes, it is a great tool for expanding the capabilities of the Document Understanding models and making them more accurate. For example, we have a manufacturing client with many kinds of documents. They didn't have the right machine learning (ML) models for things like receipts, invoices, and purchase orders. The customer was already familiar with UiPath, so we decided to use out-of-the-box models trained by UiPath and retrain them in AI Fabric to improve the accuracy for their custom documents. We successfully retrained the available Document Understanding models so the customer could better manage their specific types of documents.
UiPath: Do you find Document Understanding useful for tackling more complex, cognitive processes?
Lahiru Fernando: Yes. Traditional rule-based or template-based approaches are great for many situations. But the power of ML modeling means that models can be taught how to find and extract data when no static rules or templates can be applied. Not only can we use models that have been pre-trained for particular documents, but we can also retrain these models based on custom data using AI Fabric. What's more exciting, the models can automatically learn from the results of the human in the loop review; thus, model accuracy will improve over time. Another truly impressive thing about Document Understanding is that it allows you to combine both rules and templates with ML models to ensure even better processing output.
So, combining RPA and AI is critical for document processing. Our customers often have documents containing different layouts, different ways of writing, and different types of fonts. AI is a powerful addition to any document processing workflow - it can help read and understand the variations in documents, as well as learn from previous iterations. This in turn delivers faster and more accurate automation to document processing.
UiPath: What are the main use cases for intelligent document processing that are most important to your customers? And in what industries do you see the most interest in Document Understanding?
Lahiru Fernando: Right now, there's a strong interest in using it for invoices and purchase orders. Industries where there's a strong interest in intelligent document processing include banking, finance, insurance, healthcare, and the public sector. I currently am focusing a lot on the healthcare industry because there are many, many processes that involve a lot of documents, including a lot of semi-structured and unstructured documents.
UiPath: What features do you like most about UiPath Document Understanding?
Lahiru Fernando: The machine learning Extractor and Intelligent Form Extractor, and the ability to combine those. We've had people give us samples of handwritten documents to see how it works, and they are always very impressed by the accuracy of the results. And I don't have to do any hard coding to make it happen.
UiPath: Throughout the conversation, you mention accuracy. What accuracy are you looking for in your automations? What do you think customers expect?
Lahiru Fernando: That's a popular question (Lahiru smiles). Document processing can be complex, and it is unrealistic to expect 100% accuracy. Well, it can be close to 100% either for very structured documents with a stable template (which happens quite rarely), or if you consider post-human-validation results. Fortunately, most customers understand that. It's important to set the right expectations. You can explain to the customer that for some documents 90% accuracy is perfect, while for more complex cases even 70% accuracy is awesome as it will still have a tremendous effect on operational efficiency.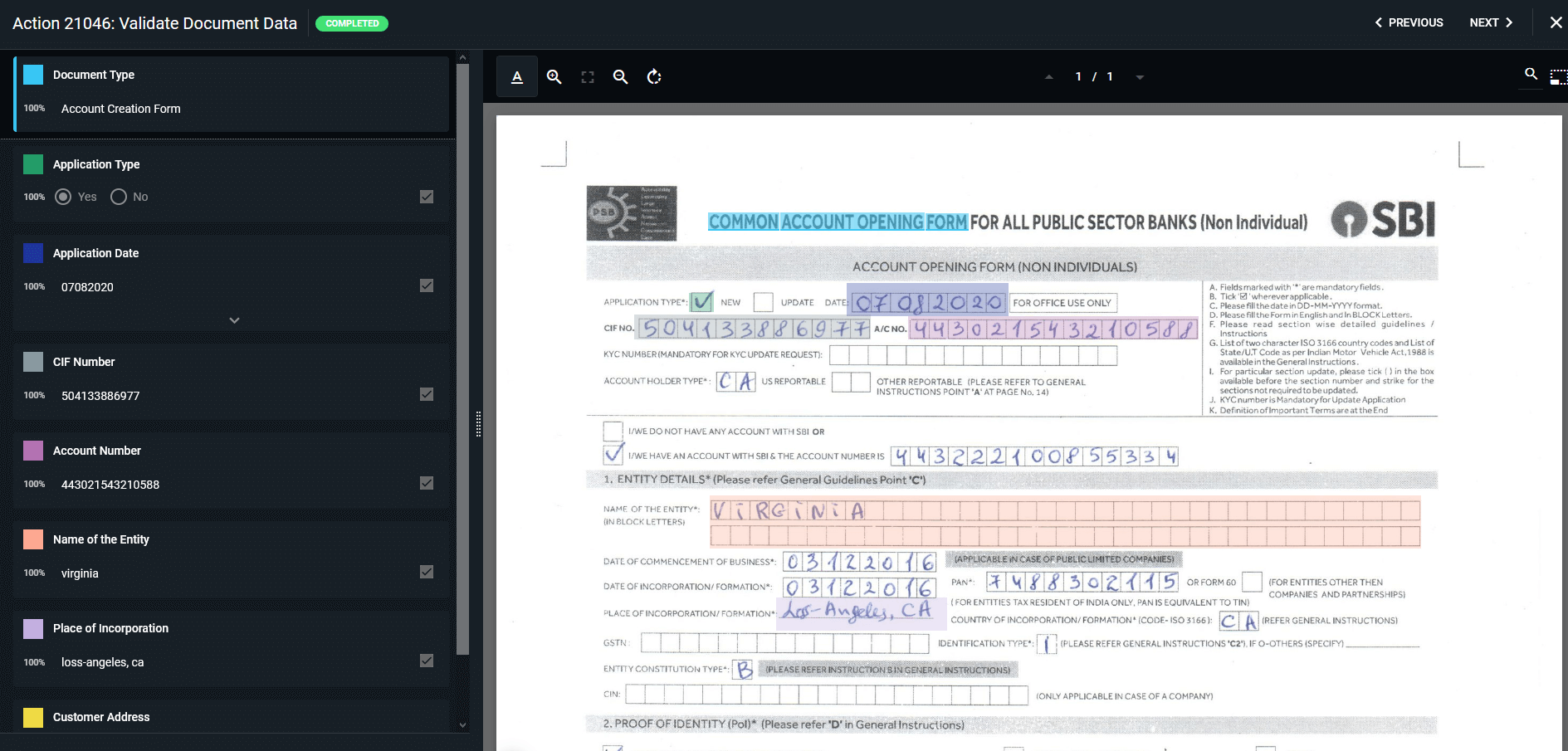 UiPath: What are your recommendations for people who want to start using UiPath Document Understanding?
Lahiru Fernando: I can share a whole list:
1. The best place to start is UiPath Academy, which offers a UiPath Document Understanding Overview that covers most of the steps in the entire framework. There is a section that gives an example case study for invoices.
2. There's also good documentation describing activities and how you can design a flow in different scenarios. Check out documentation on the Document Understanding framework and extractors and Document Understanding ML models.
3. I highly recommend that people review the on-demand recordings of the recent UiPath DevCon sessions about Document Understanding – Fast and Accurate Document Understanding with AI and Document Understanding Framework: An End-to-End Solution for Document Processing Automation. In the latter, I showed a comprehensive demo of the Document Understanding framework and addressed some frequent questions and concerns there. Overall, watching UiPath DevCon recordings are a must-visit for an RPA developer.
4. I'm also regularly publishing articles and videos on Medium about different UiPath products including Document Understanding. You may want to check out this article UiPath Document Understanding Solution Architecture and Approach.
5. Finally, feel free to look for help at UiPath Forum – that's not only a great knowledge base but also a place where UiPath experts and community members like me can help solve the issues you may encounter.
To try out UiPath Document Understanding, sign up for the trial below!
Sophia Sembai is an AI Product Marketing Manager at UiPath.
---