Hackathons have become commonplace within the developer community. They are powerful tools to drive innovation, spur creativity, and test new technologies. Most hackathons focus on specific technologies, APIs, or problems/situations.
Robotic Process Automation (RPA) is still considered an emerging technology so dedicated hackathons are rare. UiPath has been working on changing this.
In 2018, we hosted our very first global virtual hackathon. It aimed to engage with and foster our huge community of RPA professionals.
This year, we expanded the program with several in-person hackathons hosted in India, and a virtual global hackathon hosted in partnership with Devpost.
The UiPath 2019 Power Up Global Virtual Hackathon took place from May 2019 to July 2019. It focused on building enterprise reusable components, RPA for day-to-day, and "Automate for a Cause."
We had 862 people from 22 countries registered for this event.
Here are the winners
Best Enterprise Solution: Flow Path Connector
Location: Chennai, India
Creators: Dinesh Balasubramanian and Santhosh Selvam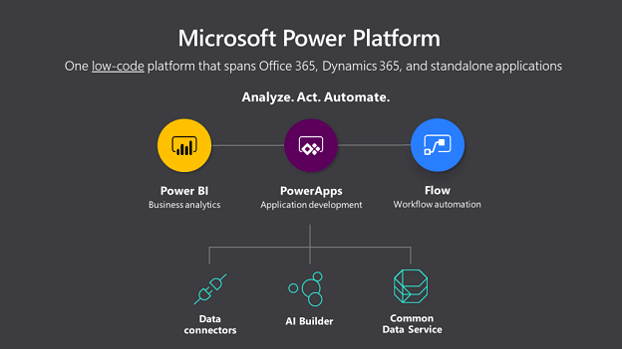 This solution integrates UiPath Studio and the cloud-based platform Microsoft Flow (now Power Automate) to open multiple opportunities for automating processes.
Clayton Marischen, one of the hackathon judges and a UiPath Community MVP, said, "Integrating with Microsoft Flow brings endless possibilities for enterprise automation; this very well could transform how we automate!"
The two winners, based in India, have participated in several hackathons. When asked about their experience with the 2019 Power Up Global Virtual Hackathon:
"UiPath hackathons are so SICK (Solutions, Innovations, Creativity, Knowledge) :) Thanks for providing us an excellent opportunity to showcase our skill to the entire UiPath Community. The competition is a gateway to exhibit creative mindsets."
- Dinesh Balasubramanian, co-creator of Flow Path Connector
Best Day-to-Day Solution: HandyML
Location: Paris, France
Creators: Masire Fofana and Chabane Chabhi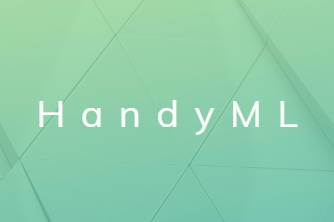 This automation takes data from an Excel file and trains a machine learning (ML) model based on the type of problem being solved (regression or classification) and the algorithm used (linear regression, polynomial regression, logistic regression, etc.).
"This automation is a great solution to remove the efforts of training machine learning models. I think the web application was an impressive idea as it makes interaction with the user so simple."
- Clayton Marische, hackathon judge and UiPath Community MVP
In their own words, Fofaba and Chabhi recall founding out that they won (and how they spent the day leading up to the announcement):
"After a long wait that started July 22, 2019, the pressure really began to rise throughout the big day (in October).
That day...
[wake-up] 🥴
[kids] 🤩
[a day of work] 🚀
[kids] 🤩
[wife] 😘
We prepared to spend a long evening. Suddenly, we realized that we didn't have six whole hours of waiting wait but only 20 little minutes 😱. It was around 11:10 p.m. (our local time in France) that we read the sentence: we were the winners.
At that moment, we felt a deliverance and an enormous sense of pride at having managed to convince the jury with our project 🏆🇫🇷🇩🇿🇸🇳.
Merci, UiPath."
Best Automate for A Cause: Adream Foundation
Location: Beijing, China
Creators: Jeffrey Li, Di Yan, Morris Miao, and Lee Guo

This automation applies RPA technology to expand the capacities of Adream Foundation, a leading charity organization focused on children's education. Automating the donation tracking process gives them more time to bring learning experiences to children in need and to make an impact that matters. This micro-donation tracking automation can be expanded to other charities using a similar model.
"Adream was by far the best presentation that compellingly told the story. I particularly like that this is a great example of automation helping on a societal issue rather than just resume to business."
- Guy Kirkwood, hackathon judge and UiPath Chief Evangelist
After the results were announced, the Adream team described their experience:
"We are thrilled to hear this great news. We'd like to thank UiPath, the Community, and Adream Foundation for getting us this far in this wonderful event. We are happy that our initiative to enable non-government organizations with digital transformation had such positive feedback. We will continue to do our part in making an impact that matters.
The winners were also selected to attend the UiPath FORWARD III event in Las Vegas, Nevada last month, where they presented their automation (check out the photo at the top of the blog!).
---
Overall Winner: Wolfram Language
Location: Troy, NY. USA
Creator: Joseph Iaquinto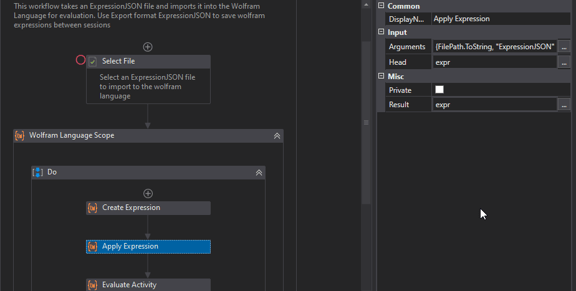 This integration with the Wolfram Engine, selected as the overall winner by the judges, facilitates the use of UiPath Studio for scientific data processing, machine learning (ML), mathematical equations, image processing, and more.
Marischen pointed out, "I can see how much effort was put into this to overcome all the learning obstacles and publish such an impressive, expandable UiPath solution. I'm looking forward to seeing more from this tool!"
"I feel very honored to have my project selected as the grand prize winner for the UiPath Power Up Automation Virtual Hackathon out of many high-quality submissions from around the world. Of course, the prizes were among my goals, but the primary aim was to gain experience as a UiPath developer by creating robust custom activities and to provide a useful addition to the UiPath open-source component ecosystem. The hackathon was a great opportunity to hone these skills and learn more about the technology that powers UiPath robots. This will be beneficial in future endeavors for the RPA team here at Troy Web Consulting. I am so grateful for my team at Troy Web Consulting, and the UiPath community at large. I could not have done it without their support."
- Joseph Iaquinto, hackathon overall winner and creator of Wolfram Language
Please join us in congratulating all the winners.
We invite you to visit UiPath Go! and explore the more than 650 reusable components currently available.
We hope to see you soon at our next virtual hackathon.
Anil Patel is a community events manager at UiPath.
---