On June 1, 2019, UiPath organized its first Mumbai Meetup session and I want to share with you some of the highlights.Being a Saturday (when most Mumbaikars prefer to break away from the rigor of their office routines, heavy traffic and sweltering heat)—organizers were prepared for minimum attendance. Much to their surprise, the spirit of Mumbaikars shone once again! The Mumbai RPA meetup was a packed audience and a spirited session.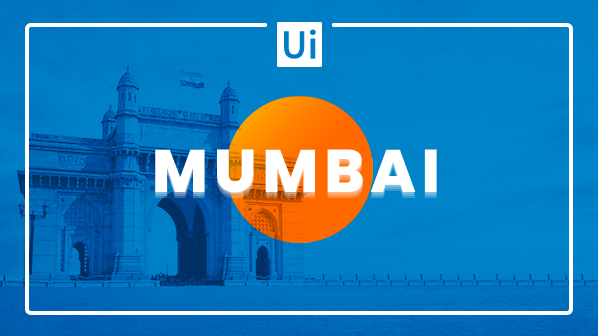 The audience ranged from people new to Robotic Process Automation (RPA) to seasoned RPA developers who have contributed reusable components to the UiPath Go! marketplace.
The session started with an organized presentation on what UiPath is and with a basic Platform overview. We saw an interesting video demonstration about the integration of UiPath with Kore.ai and Google Cloud Platform in order to handle the use case of digital claims automation. This was followed by a demo on AI Fabric, the UiPath integration of RPA with artificial intelligence (AI). The presentation also took audience members through the new features and capabilities of the latest UiPath Enterprise Fast Track Release. We then learned how users can benefit from the UiPath Community and finished the session with a round of Q&A.
There is a vibrant community across our country and, even more so in Mumbai, all are working towards the future of intelligent automation. I was pleasantly surprised to win quiz-goodies based on my own UiPath RPA knowledge acquired over the last few months. It definitely felt learning about RPA was worth it, especially when several attendees connected with me after the session to acknowledge points and questions I raised during the session.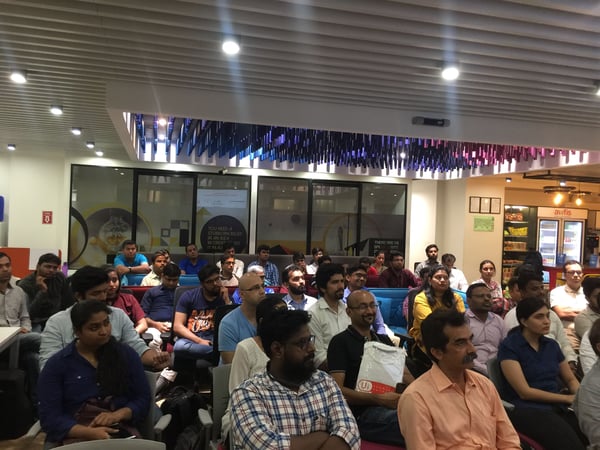 The event ended with setting expectations for the next meetup. As not everyone was from a purely technical background people expressed an interest in having business-oriented sessions coupled with technical ones.
I think meetups are a very useful medium in our RPA learning and developing process. My personal thanks to UiPath for organizing the Mumbai event, which I think went very well. All the regions where UiPath is organizing meetups like this one are mapped in this UiPath Forum post.
I highly encourage every RPA enthusiast or professional to attend these type of events, just like I did with my colleagues. Block your calendar for the next Mumbai RPA event (even if it's a Saturday!).
---