The UiPath premier Power Up Automation Delhi NCR hackathon was held on July 20 – 21, 2019. For office people like us, moving out of a jam-packed schedule, it was a lot more fun and adventurous event. The UiPath hackathon in Delhi was an experience we were not expecting to be so pleasant. Unlike other events we've experienced with other organizations, the UiPath hackathon was a lot more systematic and fun.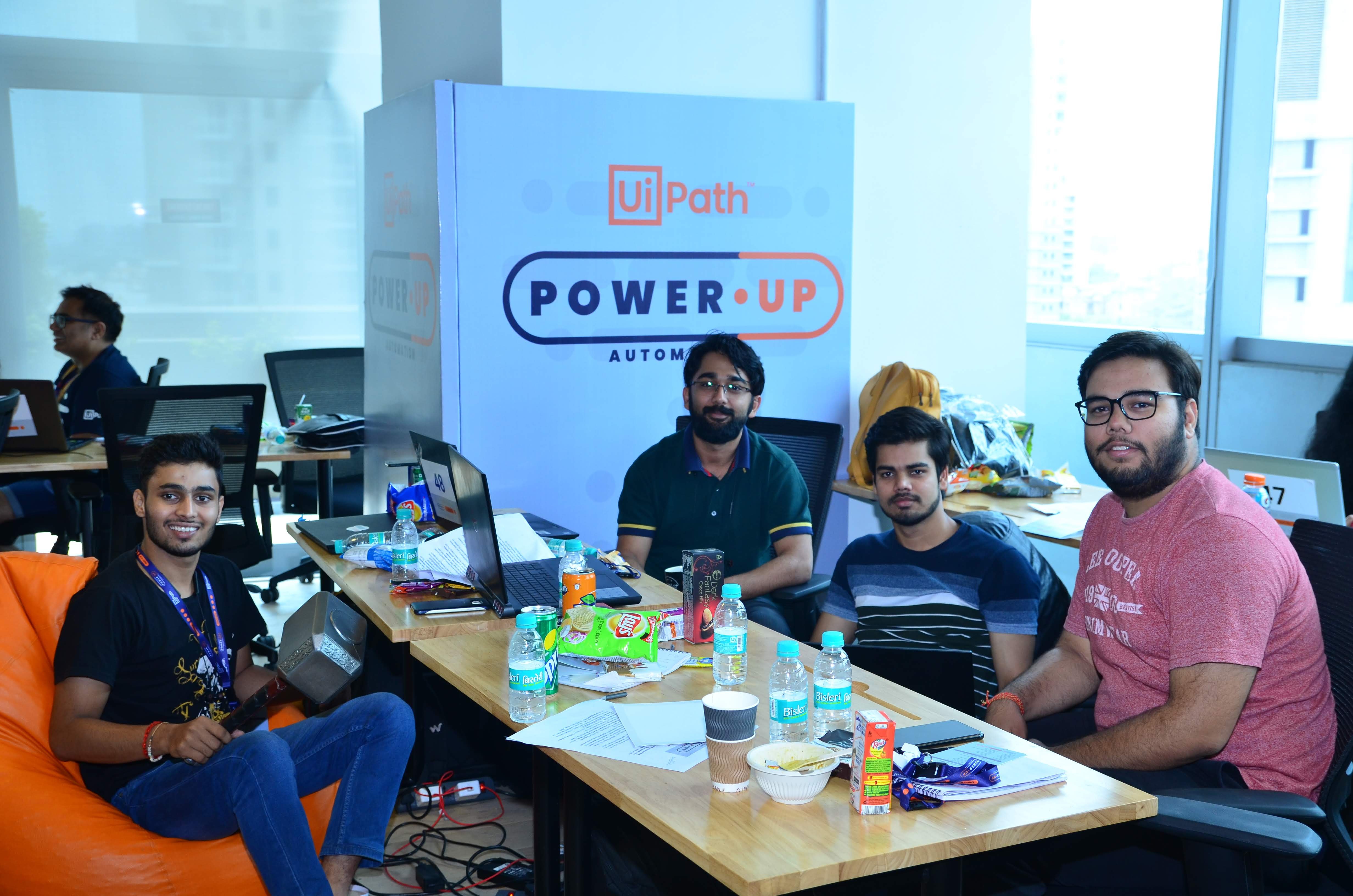 The event started off like any other - with a registration desk. The registration took less time than we thought it would be, mostly because we were guided by people not only during the registration but also from the gate to the registration desk itself.
The teams present at the venue had already filled out most of the basic information and another registration desk nearby gave us our name tags.
After this, we were directed to our work area, which had plug points for power supply. The venue had an amazing coverage of Wi-Fi that we received from the very start.
Begin
At the beginning of the event, we were briefed about UiPath by Mr. Rajesh Kumar. Mr. Kumar described how UiPath is at the vanguard of Robotic Process Automation (RPA) products. We then received the instructions for the hackathon.
Then, the countdown timer was started, followed by a loud cheer from everyone present. Immediately upon the start, all the teams rushed to their work areas.
There were various teams with innovative ideas present, all guided by the UiPath mentors that were allotted to each team. The role of the mentors was mostly to clear doubts and queries of each team, but they also guided teams by bringing together the different people possessing different skillsets and allotting duties of how they could maximize their potential. This experience would probably help us out even outside such competitive events and we are thankful to the guidance we received.
Games, food, and Red Bull(s)
We stayed at the venue for over 30 hours, so there's bound to be more than just staying seated on a chair in front of a screen – which would've been absurd. The UiPath team had organized various fun events, including a DJ night, poker night, and various mini competitions with lots of prizes.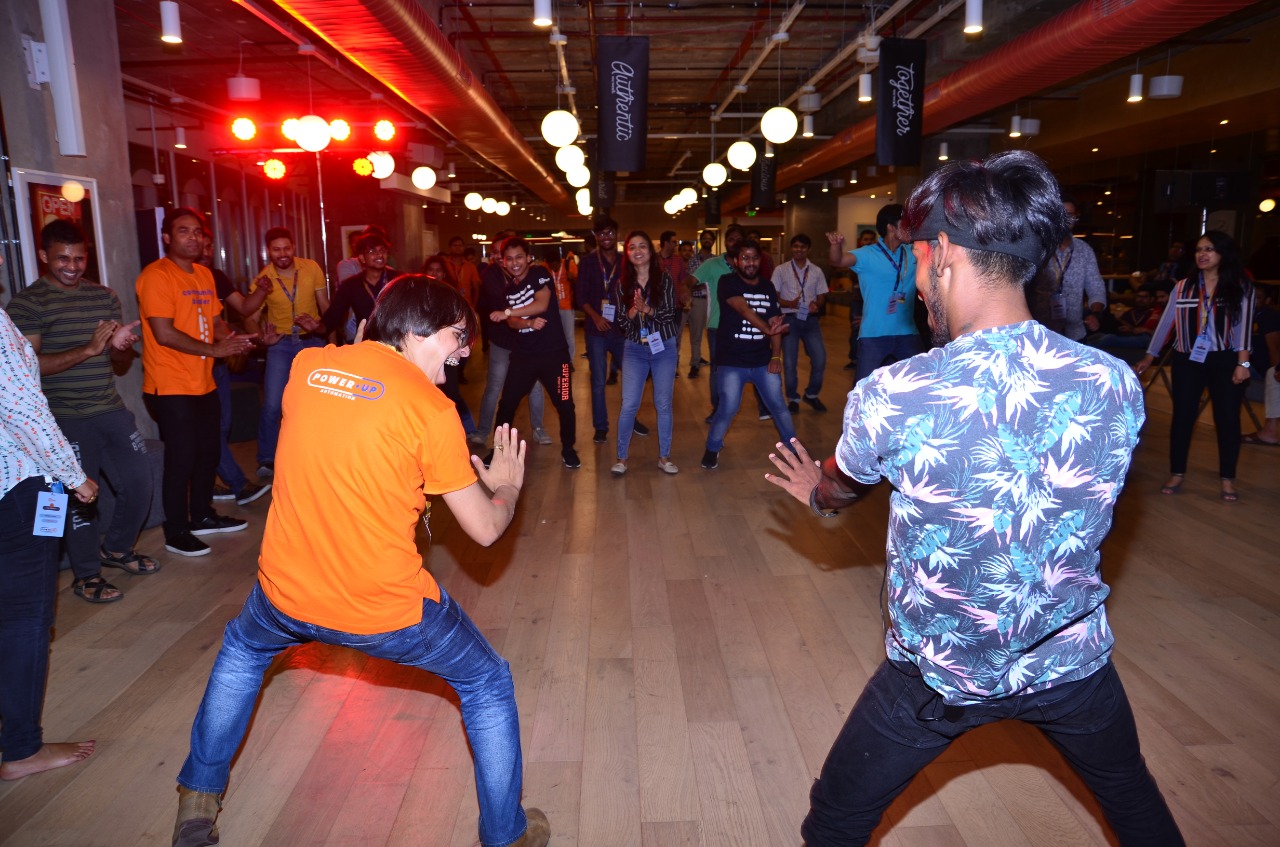 More than just the various fun events, the UiPath team had arranged for quiet rooms and sleeping bags in case someone desperately needed a rest. Brainstorming on an exhausted brain is never going to achieve anything, so it was nice to see there were arrangements.
We also had a game room complete with an Xbox, carom, and darts. Of course, our team pulled an all-nighter, just like almost every other team present. We had enough food in our bellies throughout the first day to keep us energized through the night. I also downed about eight cans and loads of amazing coffee to get through the event. No regrets!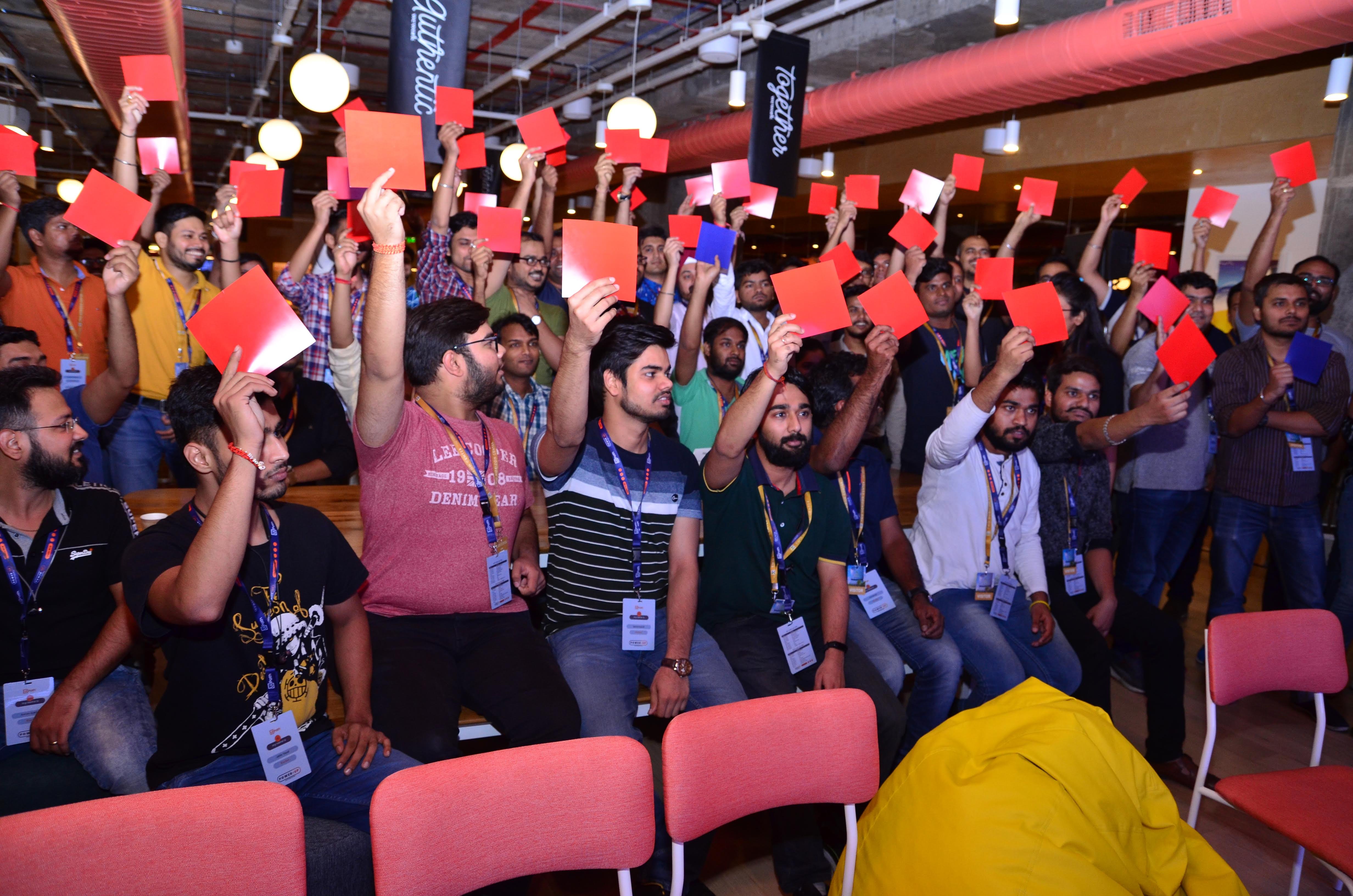 The judgment day
On the second day, after a delicious breakfast, we waited for our turn to present our solution. We received five minutes total to showcase our idea and to pitch the solution to the jury. The list of teams was slowly narrowed down, and the teams that made it to the next stage moved on to present their solutions on the big screen for three minutes in the main hall.
After this, the jury evaluated all the solutions while UiPath entertained us, bringing our nervousness level down considerably. Then, the judges came out and announced the results.
Our team moved on to the finals but it's regrettable that our team was not able to win. It was an experience that we shall remember for a very long time.
Congratulations to all the teams that won, they totally deserved it.
Our hack/solution
We presented two ideas in two different categories in the hackathon, namely the "Enterprise" and "For a Cause" categories.
Under the "Enterprise" category, we presented "Claim Adjudication," a working solution/proof of concept (PoC) for processing claim letters for CMS-1500 (a standard claim form in the United States ).
We had included Abby Flexi and machine learning (ML) to process the claim form while using UiPath as a front runner to help us integrate and streamline the processing of claims. We divided the workflow into two components:
1. Dropping claim to a Hot Folder
2. Processing the output of Abby into claim processing status
Under the "For A Cause" category, we presented blood bank integration of two websites and providing data in a graphical representation split by region.
The conclusion
The event was filled with opportunities – opportunities to learn new things, share ideas, and build connections.
It is commendable how UiPath was able to bring together so many people with such amazing skills and weave them into this web of interconnectedness that will be visible for a long time.
This being my first hackathon, UiPath made sure that the event would be an unforgettable one and made the more than 30 hours seem too short. Coming back to the daily grind, who would've thought the busiest two days would be missed?
Thanks, UiPath! Looking forward to the next UiPath event already.
Shubham Varshney and Mohd Kashif are RPA Developers.

---