A robot only does what its human master tells or programs it to do. The same is true for our dreams.
Whatever your aspirations are, unless you are doing something to achieve them, nothing will ever materialize. Your dreams are only as good as your actions.
As a kid, I loved watching sci-fi movies like Iron Man. It led me to dream about creating my own J.A.R.V.I.S. (the artificial intelligence system that controlled Tony Stark's mansion). That dream was the very beginning of my RPA journey.
Fast forward to 2010 and I was in my third year of college studying electronics engineering. It's the year my university had their first Robotic Sumo competition. My team and I built our robot, 'JARVIS,' and joined the competition.
Our robot had all the basics: blocking, proximity, different sensors to help the robot "see," and mechanical arms/wheels powered by DC motors (which served as actuators). It turned out it was really hard to fabricate such a simple line and object sensing robot. Plus, our robot was programmed using the dreaded assembly language (asm). But, we won the competition!
My interest for emerging technologies, especially automation through robotics (be it hardware or software), continued to grow until it became part of who I am. Automation became my way of doing things. When I saw myself executing a task over and over again, I'd always get the sudden urge to automate it.
I started doing software automation after college, when I embarked on my corporate journey. I spearheaded continuous improvements initiatives with the goal of boosting productivity within the organization I worked for.
The development stack I used grew from elementary- to enterprise-grade. From batch scripts doing proactive monitoring and disaster recovery, my development stack evolved to PowerShell and Visual Basic .NET (VB.NET). The use cases advanced from streamlining business reports automation to, eventually, leading a global team of .NET developers to deploy an end-to-end chatbot solution.
Continuing my RPA journey with the goal in mind
Eventually, I knew I wanted to turn my passion for automation into something that could impact a broader audience—not only the organization I was in, but also the external community.
Fortunately, an opportunity came for me to do exactly that.
My opportunity was the UiPath Power Up Automation Hackathon.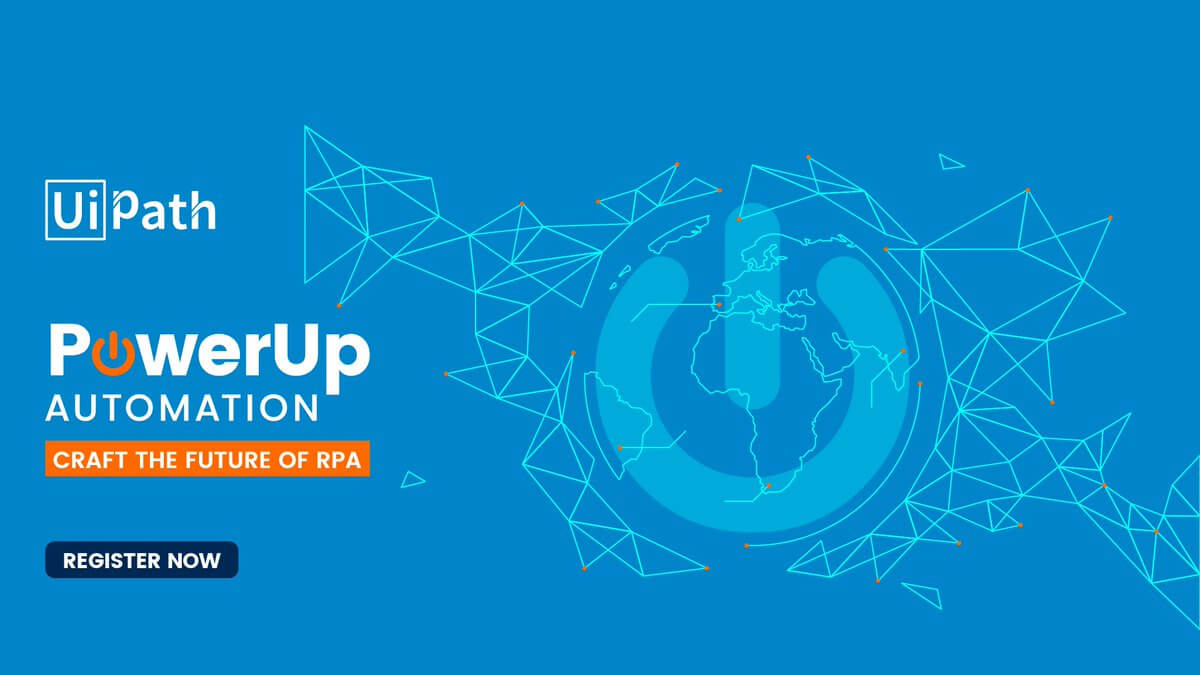 I had never participated in a hackathon before, but I joined the prestigious Power Up Automation Hackathon. The global, virtual competition is described as:
"Powering up the next generation of software robots by building reusable automation components with UiPath."
I won. How was I able to come up with my solution and ultimately win the competition?
I focused. On. The. Goal.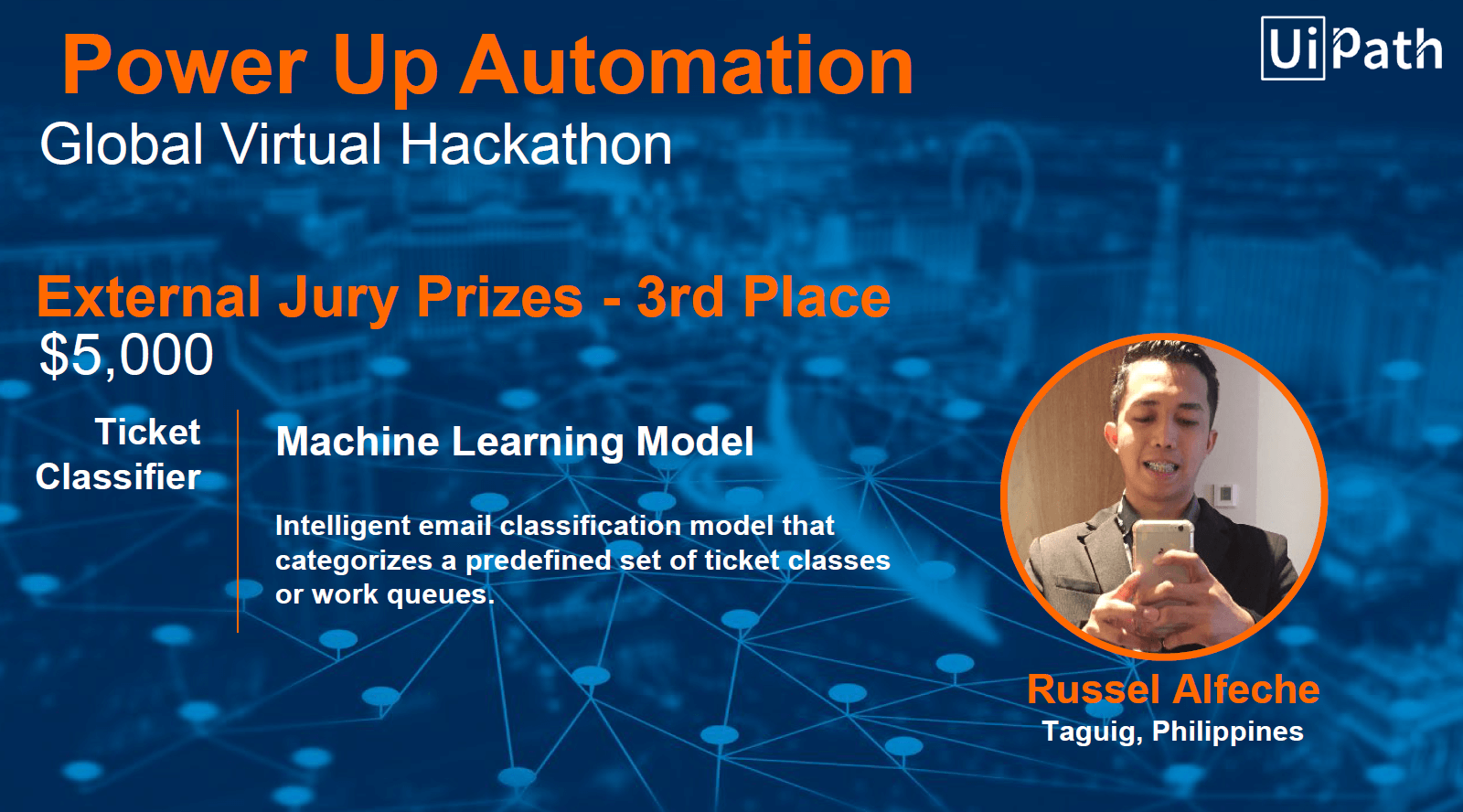 The win was a springboard into the next stage of my RPA journey.
Why my RPA journey is about more than just robots
Why did UiPath even build this kind of Platform in the first place?
Do you know why software robots are here? It was a question I've asked myself.
It's not that triaging service request tickets is not important, so a robot should handle them.
It isn't because translating documents are an unproductive task.
It isn't because assessing credit requests are tasks too mundane and tedious for humans to perform. Though, these are all examples of human capabilities that a robot can augment.
Taking the answer directly from UiPath, the company created the ability for others to automate processes with software robots simply because UiPath knows humans all want to have freedom to do the things that we love.
Automation via robots allows us to have more time to think, to be creative, and to pursue new ideas.
With UiPath Robots, what took hours now takes minutes. What was pretty accurate is now perfectly accurate.
Can you imagine what humans can achieve when we are empowered by that kind of speed and accuracy?
"The truth is, this is the ultimate collaboration - robots and humans. Robots do all the boring backroom stuff, so we don't have to. So we can dream big and push ourselves to be our best versions. We can create amazing new things and keep growing our people and our customers so that everyone progress, everyone wins"
Bobby Patrick, CMO, UiPath
Now tell me this quote wouldn't affect anyone whose passion is automation. It made me dream of joining the company striving to execute a cause as noble as that.
So, as soon as I had the opportunity, I joined UiPath. I'm a part of the rocketship.
Now, I am at a position where I know I can help lead the way towards materializing the future of work, one organization at a time.
Most importantly, I've had the extraordinary opportunity to network with equally-minded partners and to give back to the most awesome UiPath Community.
If you're reading this and still starting out in your RPA developer journey, but not yet part of the UiPath Community, my advice is to take part!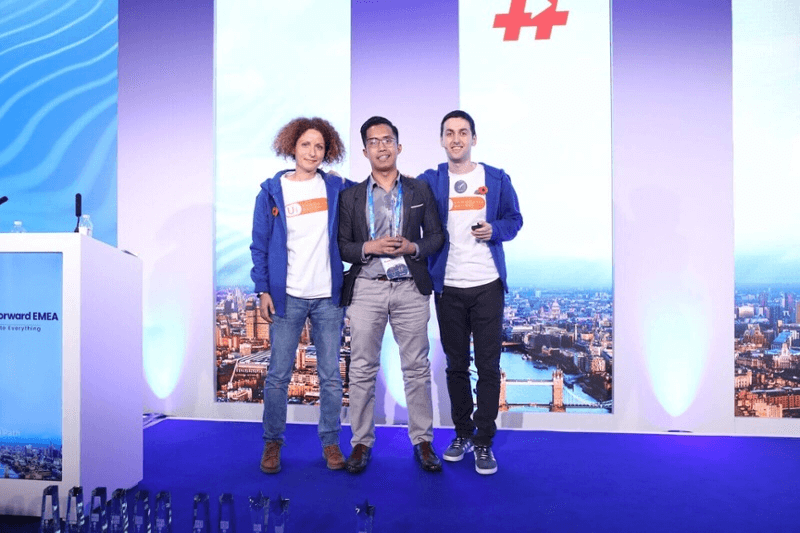 Did I already mention how awesome UiPath's community and technology ecosystem is? If it's not obvious from what I've already written in this post, I'll say it again. The UiPath Community is extraordinarily awesome!
In fact, it's how I got my start. I took the UiPath Academy RPA Foundational courses—they're free and available to everyone in UiPath Academy—and everything took off from there. My skills, my career, my network, everything.
So, for anyone just starting out with their RPA journey, I suggest you do the same. Of course, it is important to first set, and then focus on your goal.
Take the Academy courses. Start building your first Robot. If you get stuck at some point and think won't find the component that will serve your purpose check out UiPath Go!.
You'll find something very useful in Go! 99% of the time. Though some components in Go! may not satisfy your exact requirements 100%, a slight tweak will definitely get you there.
If you're still in doubt, head over to the Community Forum. You'll either find a similar question has been previously answered or just ask away! Expect to get assisted by the vibrant UiPath Community moderators and members.
Lastly, in order to make sure you are fully connected to the UiPath Community ecosystem, link your account to UiPath Connect!. It is the central ecosystem linking all of those resources I've mentioned.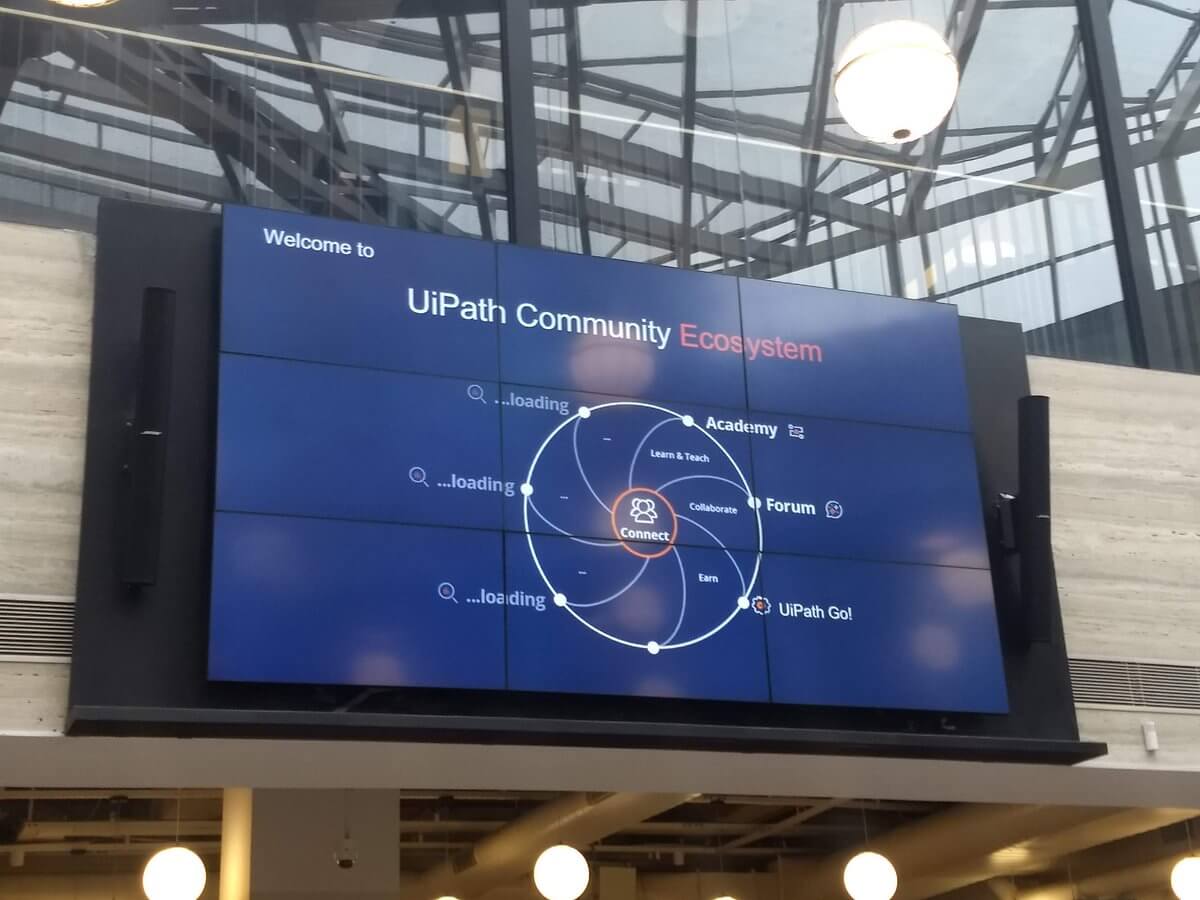 Connect! is self-described as "an open network of passionate people and companies accelerating an automated world."
Successful people have a purpose. As a result, they're excited, dedicated, passionate, fearless, and they share their passions with others.
Take action now. Build your Robots. Build your dreams. And don't forget to share your success and knowledge with others.
Russel Alfeche is a Pre-Sales Engineer at UiPath.
---