It's often said that there is no shortcut to success. I think that taking the highway of determination and putting a lot of hard work leads directly to success.
Being a disciple of electronics and communication engineering and working as a Robotic Process Automation (RPA) developer has been a great challenge for me. The constant search and implementation of new ideas along with learning new technologies keeps me going.
One such opportunity, that UiPath never fails to provide, is organizing various hackathons.
I recently participated in the 2019 UiPath Power Up Automation Hackathon. Along with three other colleagues, we represented Publicis Sapient. This two-day event gave us an amazing opportunity to innovate, learn, and present our idea.
The hackathon organizers made sure that the place was well set up. Good lighting, entertainment options, and a huge variety of snacks boosted the participants' energy. Fun quizzes and dances kept the energy high - enough to pull off an all-nighter.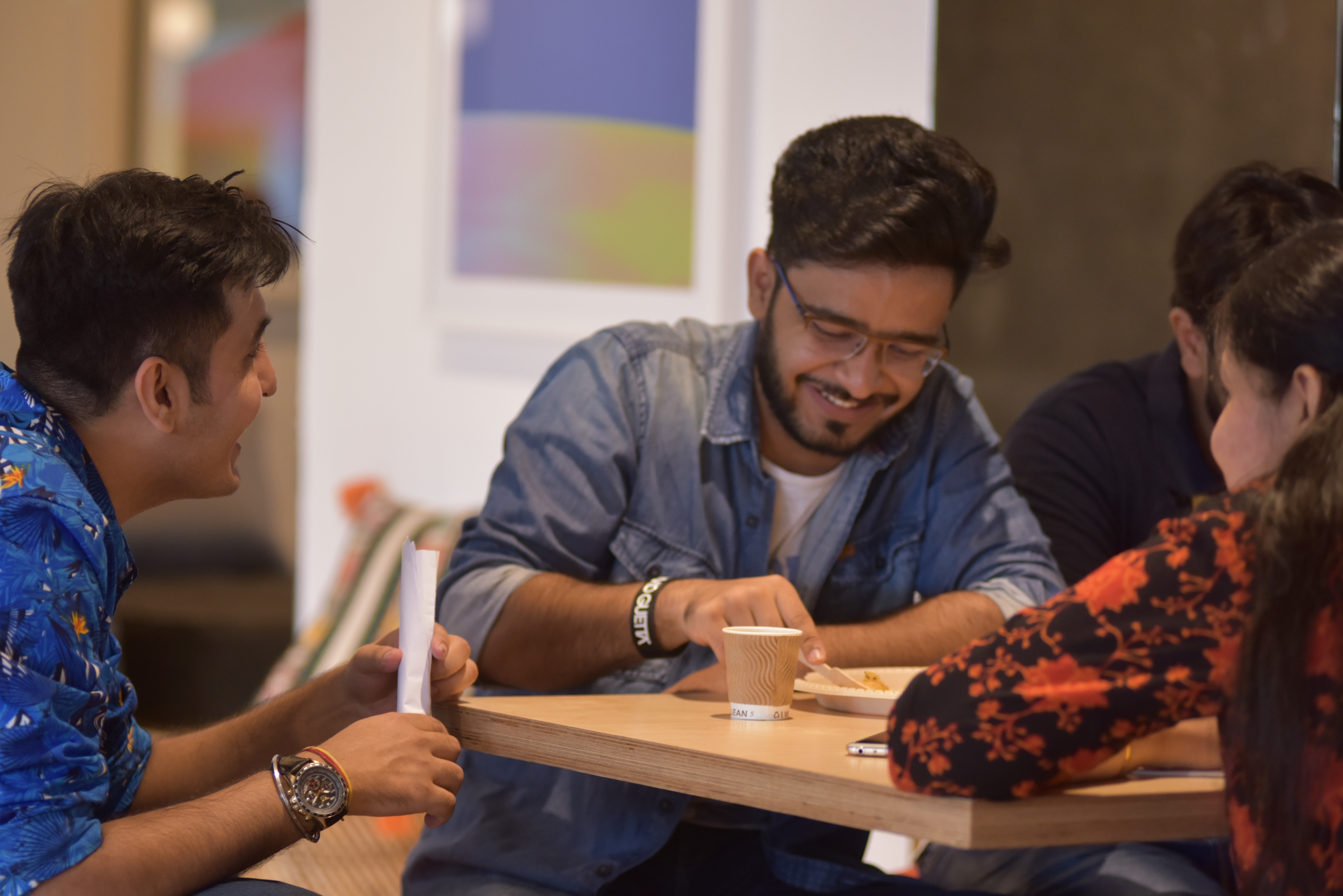 We started by thinking about one of the many challenges faced by visually impaired employees. So, our team decided to build software that reads the text contained in images included in emails. The narration tools (or "screen readers") currently available in the market fail to read out the text added in the form of an image.
For example, event invitation emails that have banner images containing all the event information can be overlooked by the screen reader.
We used Google Vision and UiPath capabilities to identify the fields in the image that may contain useful information. After this, our automation converts it to spoken data.
We asked Dinesh, a senior developer at the Publicis Sapient company, to share some emails he rejected due to the screen reader's lack of capabilities. Dinesh is visually impaired and together we worked on those emails to figure out a better algorithm.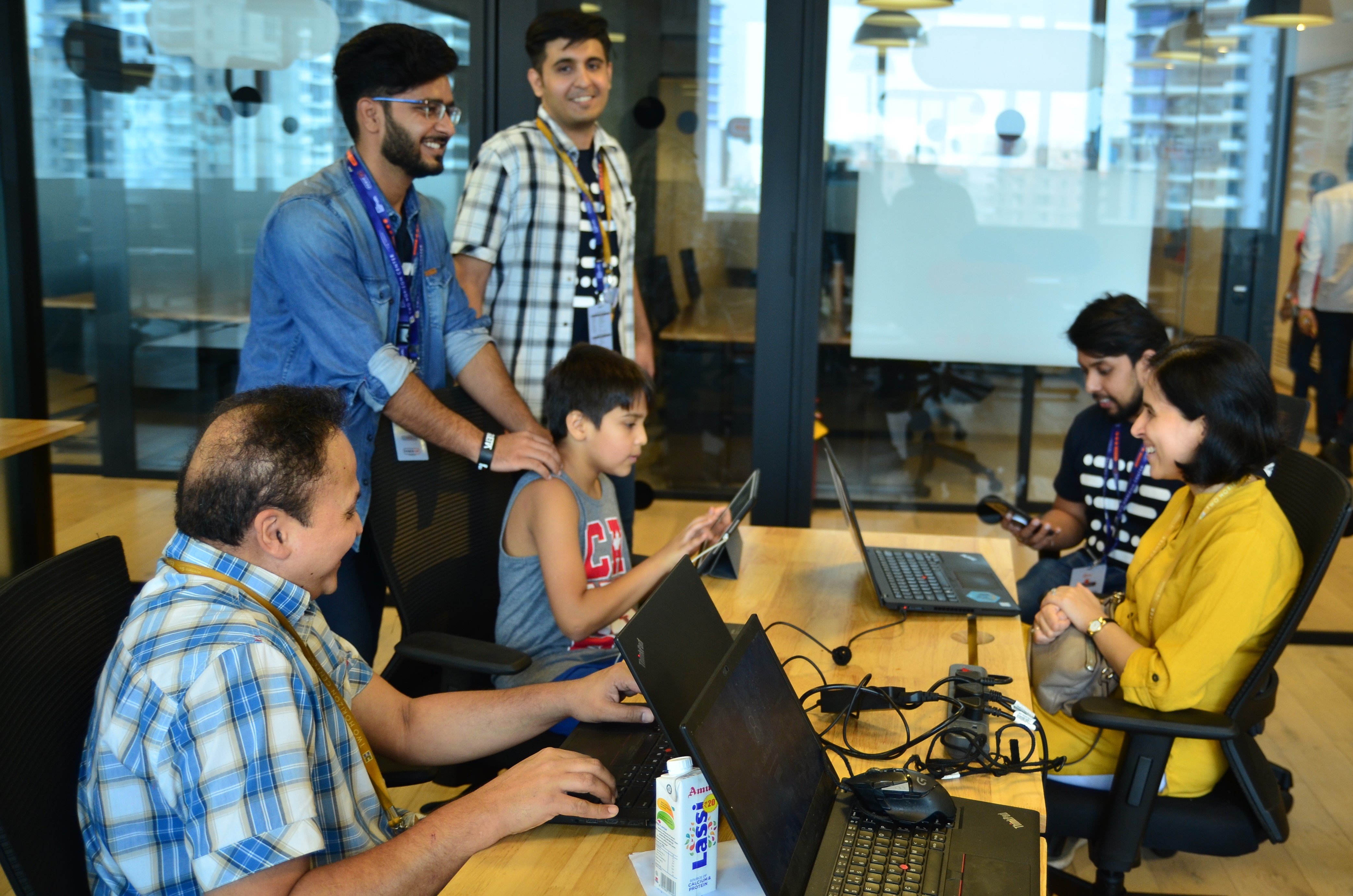 We faced many challenges in accomplishing our goal.
There are so many types of emails that you may not be aware of. For example, there are emails with:
links
links embedded on an image
hidden attachments
native text in text boxes
It was a very challenging task to create a flow that could include all this diversity. But we did it: our solution handles those email variations.
Another challenge was to manage the speed of speech using a speed controller. We succeeded at this as well.
With this project, my team won in the "RPA for a Cause" category at the UiPath Power Up Automation Hackathon. We also won a 2019 UiPath Community Impact award for our automation!
Still, the thing that really makes me proud is that our solution made the time spent working in an organization a bit easier for people with visual impairments.
A big thank you to UiPath CEO and founder, Daniel Dines. He had a vision for the product and gave us the UiPath platform to showcase our skills. Special thanks to the meetup mentors: Vibhor Shrivastava, Udit Jain, Indu Manglotra, and Rahul Kakkar. They guided and supported us all the way.
Thanks, UiPath, for everything! We truly are a family now.
Vipul Tiwari is an RPA developer and winner of the Ericsson'18 Impact Award, Automation Award, and Power Up Automation Award.
---