Speakers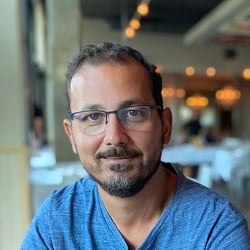 In the current crisis, organizations are looking for ways to drive change and build resiliency by becoming digital-first as soon as possible. When you need to automate fast and still have the capability to easily scale in the future, UiPath Automation Cloud™ is the answer. Automation Cloud is the easy way to get robots working for you now, whether you are an enthusiast, an entrepreneur, or an enterprise.
Watch this webinar to get an in-depth walkthrough of UiPath Automation Cloud. You'll learn:
How attended and unattended automations help people escape tedious repetitive tasks, and why the UiPath Cloud is the easy way to get started with both.

How individuals and small businesses can get UiPath automation for free with Automation Cloud for community

How the Automation Cloud for enterprise enables larger businesses to focus on automation, not infrastructure, by prototyping quickly and scaling rapidly into production

How UiPath has addressed security, compliance and availability as part of the core Automation Cloud architecture
Gain instant access to this on-demand webinar to discover how UiPath Automation Cloud enables you to start instantly and scale infinitely.
This webinar is part of the Work Ahead webinar series.