Speakers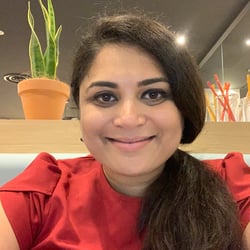 Digitally transforming organizations must continuously adapt to meet changing business needs. IT plays a crucial role in digital transformation, developing new applications and automating the existing ones. The UiPath Automation Platform helps enterprises automate everything that can be automated. But now there's more.
With the release of UiPath Apps, low-code automation powered application builder, UiPath supports enterprise IT teams in software applications and automation adoption.
Apps help you design professional-level apps that deliver rich and engaging end-user experiences. It lets you aggregate business data from multiple systems in real-time and publish the data to various systems including legacy ones using robots. All with just a few drag and drop controls!
Watch this webinar to learn how to create tailor-made professional business applications with UiPath Apps:
Accelerate wider scale adoption of Robotic Process Automation (RPA) across your organization

Build everything from simple forms to professional-grade apps

Create and share business data across multiple applications
This webinar is part of the Work Ahead webinar series.