There are interesting discussions about artificial intelligence (AI) happening right now, all over the world! As a global company, we're in the exciting position of being able to take part in the discussions and we're able to give you a front-row seat. Most recently, we joined industry greats such as Google and Microsoft, along with other organizations and individuals, in providing responses to the European Commission white paper: On Artificial Intelligence - A European Approach to excellence and trust. The white paper identifies benefits, advancements, opportunities, and potential risks of AI in the European Union (EU) and beyond.
We welcome the white paper and support the Commission's goal to place trust and humanity at the core of AI development and adoption. As part of our commitment to contribute to this vital conversation, we have responded to the Commission's consultation on the AI white paper.
We've had many people reach out to ask us about what we stated in our response. You can read our response in this letter that we've submitted with the Commission. You'll see that we share our input on the Commission's proposal to ensure trustworthy AI. At the same time, we also give recommendations on ways to speed up the development and adoption of AI applications.
Don't have time to read our formal response? No problem, we've summarized the key points from our official response here:
Gradual, proportionate, and risk-based approach to regulate AI. Any regulatory attempt should balance the potential risks posed by AI with social and economic benefits.

Harmonized approach to AI to ensure regulatory consistency across the EU. Divergent national paths can lead to the fragmentation of the EU internal market. International dialogue is also essential.

Concise and clear definitions of AI. To avoid over-regulation, the Commission should propose a narrow definition of AI.

Risk grading system for AI. We recommend having a risk grading system to determine high-risk AI. This system can be developed together with experts and the private sector.

Mandatory requirements for high-risk AI. Products that are subject to prior conformity assessment and market surveillance procedures in the EU are very different from AI (e.g., medical devices, toys, motor vehicles). Any mandatory requirements for AI should reflect the uniqueness of this technology. Too burdensome processes could slow down AI development and adoption.

Setting up an EU AI agency. Having an agency would help ensure a harmonized approach to the envisaged mandatory requirements. The agency could also work with the industry and academia on several topics. These can include developing the risk grading system for high-risk AI, pilot programs, and guidelines.

Prioritizing skills training and development. Fostering AI, automation, and skills development will be crucial for the post-pandemic recovery. A responsible transition to a digital economy and society needs to have a robust skills plan at its center.
AI is also part of larger digital strategy conversations taking place in the EU. One of the objectives of the European Digital Strategy is "Technology that works for people." Using AI to benefit and empower society and economy is a fundamental piece of the European Digital Strategy. We fully agree with this goal.
Development, deployment, and uptake of technology that makes a real difference to people's daily lives, while respecting fundamental rights and increasing people's trust in technology, need to be the underlying principles of any future digital regulatory framework. The Commission's proposal to invest in skills and boost research and investment is not only important but necessary.
Moreover, we believe that AI is a critical factor in the EU's recovery from the COVID-19 crisis. For the EU to harness the potential of AI, we support having a proportionate and flexible regulatory framework. Such a structure should also weigh risks against benefits so that innovation and AI adoption are not limited.
Here, UiPath Co-Founder and CEO Daniel Dines describes the UiPath AI strategy: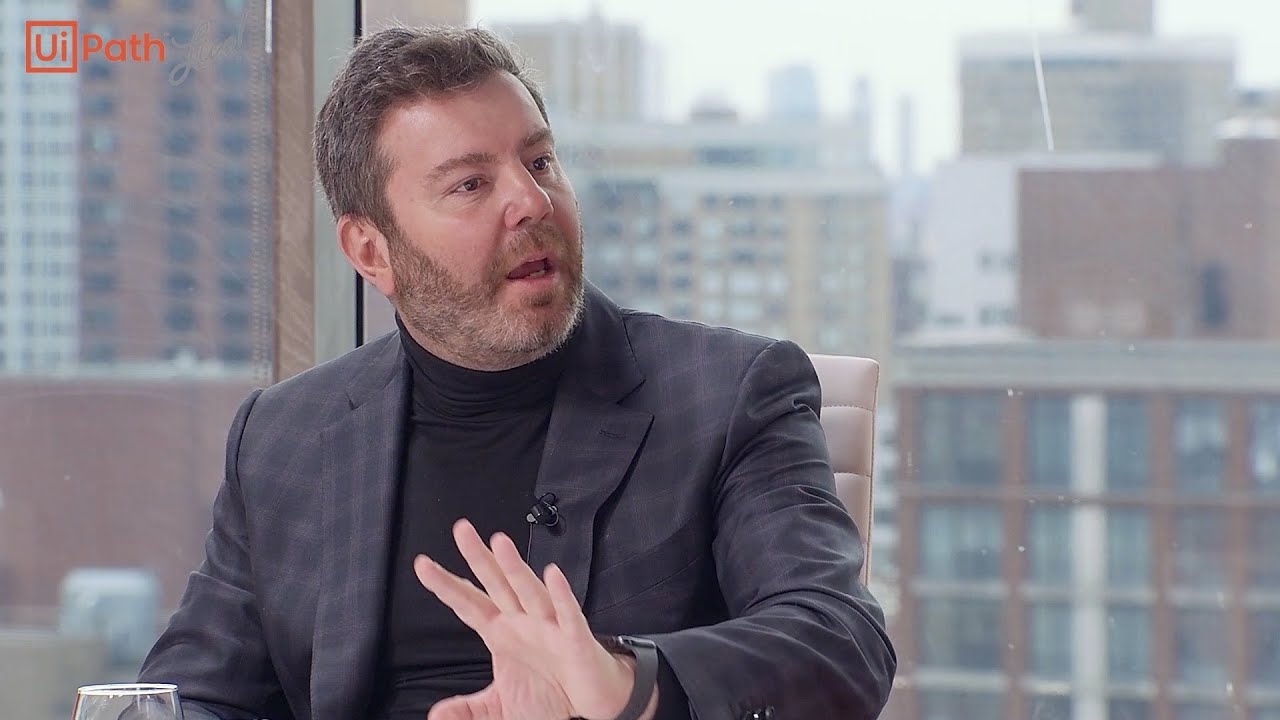 To learn more about the transformative power of RPA and AI within organizations around the world, access our on-demand webinar AI-Enhanced Automations – Combining Transformative Capabilities.