Have you heard of hyperautomation? Gartner just named hyperautomation as its #1 strategic technology trend for 2020 (from their recently published "Top 10 Strategic Technology Trends for 2020" report). Hyperautomation was the most discussed topic at Gartner Symposium events over the past 60 days in Orlando, Barcelona, and Goa.
At UiPath, we're excited about hyperautomation because it aligns with how we see the future of Robotic Process Automation (RPA). 
Hyperautomation builds on the momentum behind RPA, led by the democratization of automation and IT and accelerated by the liberation of mundane and repetitive tasks for workers across every industry. In many ways, hyperautomation is redefining work.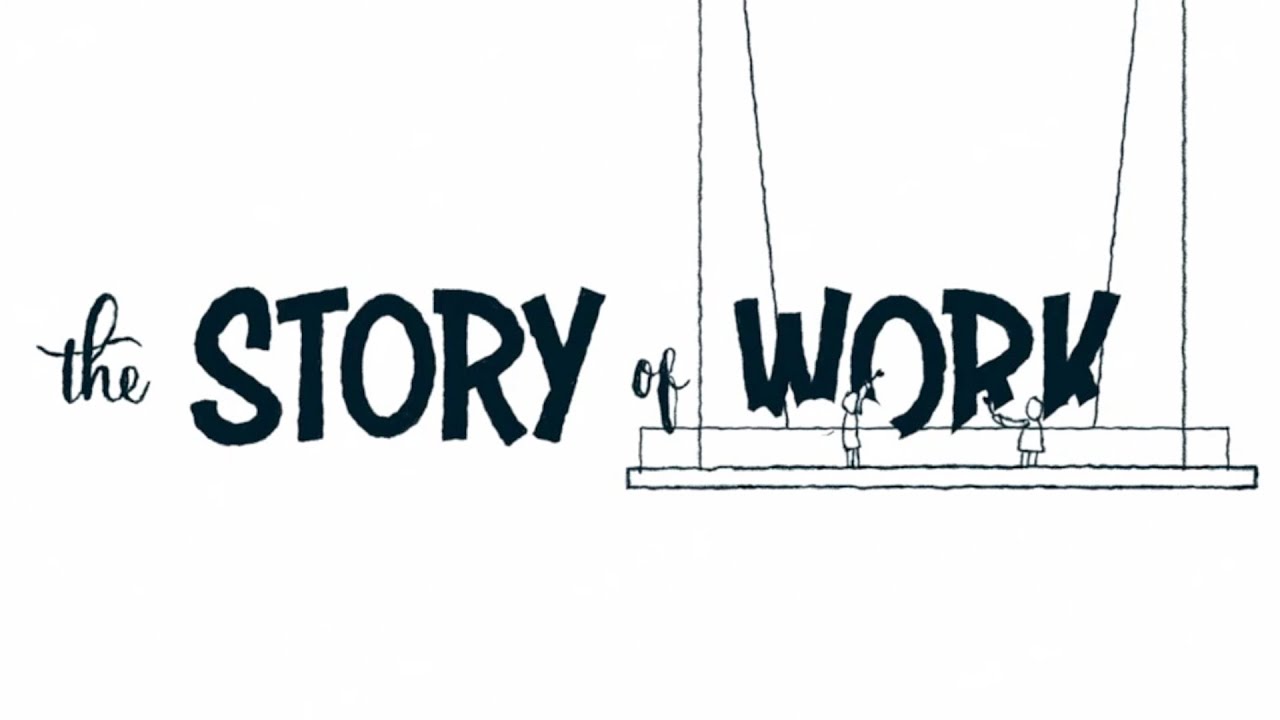 Hyperautomation builds on the real success that underlies the phenomenal growth of RPA: ease of automation, speed to outcomes, and a now proven path to applying artificial intelligence (AI) to improve business operations. RPA has delivered digital transformation faster than any other technology by starting with the business first and foremost.
With the launch of our expanded platform at FORWARD III, RPA is now moving beyond task-based automation to include support for more complex processes and long running workflows. Software robots can now interact with business users across core business processes, directly impacting customer experience and satisfaction. In other words, a future where anything that can be automated most likely will be.
"Automation" today refers to the use of technology that can perform tasks that were previously highly manual or that required a significant amount of human effort. These types of tasks have been perceived as the perfect opportunity for automation in general—and RPA in particular—since automating them helps save valuable time for employees and enables them to focus on higher-value work initiatives.
Now, hyperautomation validates automation but elevates it to show how the combination of RPA and disruptive technologies such as AI, machine learning (ML), process mining, decision management, and natural language processing (NLP), and more can be used together in an end-to-end automation solution.
Hyperautomation will continually use new tools and technologies, touch even more employees, and accelerate the automation of the next generation of business processes.
Hyperautomation is key to scaling sophisticated automation across the enterprise with speed and efficiency
This announcement of hyperautomation as a strategic technology also dovetails perfectly with our vision of the 'automation first' mindset as well as our current and future product strategy and roadmap.
Automation first
An automation first mindset encourages users to imagine a future of work that prioritizes human engagement, creativity, and productivity. C-suites engaging an automation first mindset consider how an integrated workforce of humans and robots can best solve any new problem.
We're already in the automation first era and hyperautomation is helping people understand how expansive the scope and speed of automation can be today.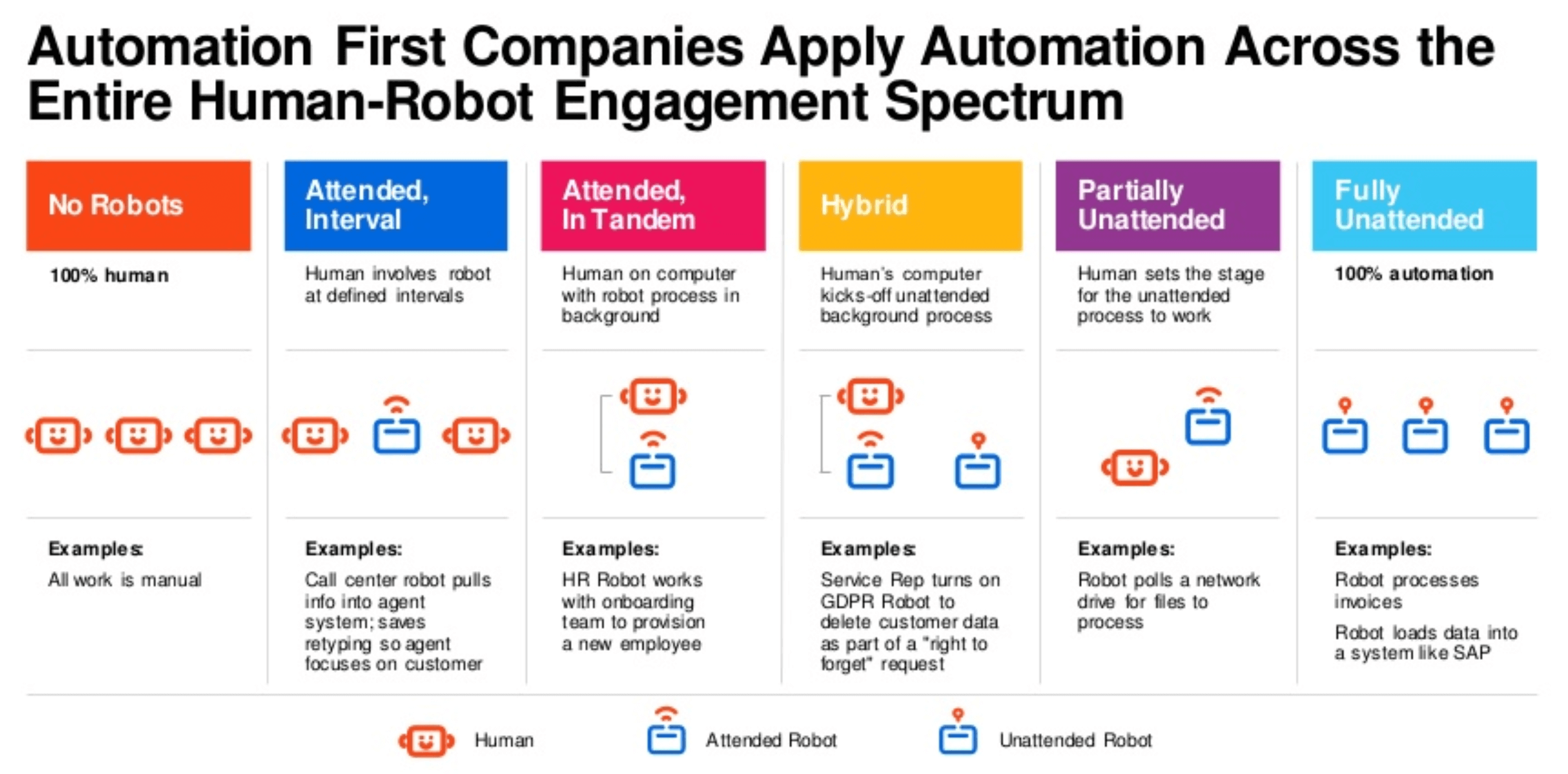 Source: Welcome to the Automation First Era: Your Guide to a Thriving Enterprise
The UiPath product vision
One aspect of hyperautomation is that the scope of automation will continue to expand. To be in the hyperautomation zone, you need to be utilizing a range of capabilities to automate complex processes. You need a complete end-to-end solution. The UiPath platform gives you the mechanism to turn hyperautomation goals into reality.
In our most recent product release announcement, we unveiled product families that empower an organization across the entire automation lifecycle, putting automation tools in the hands of users across your organization—not just developers.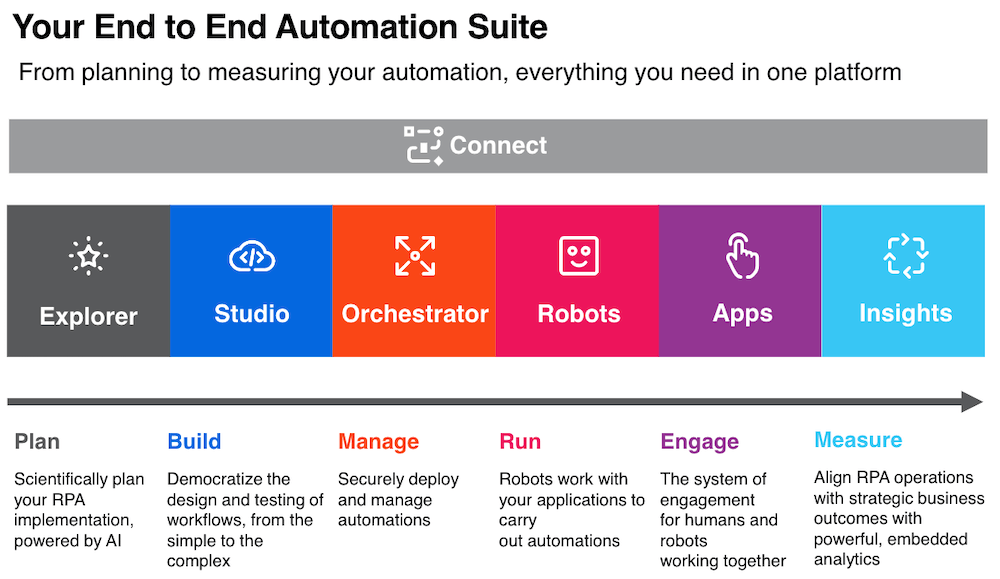 The future looks bright
We've previously discussed RPA becoming a mainstream technology (and industry) practically overnight. But we are in the early stages. We fully expect more sophisticated end-to-end automation capabilities will be fully in the spotlight over the next year. This is exactly what we have built our expanded UiPath platform to address. Now every company can think more broadly, involve more employees, and put automation squarely at the core of everyday thinking.
Editor's note: Our 2020 FTS release (20.4 for short) expands the UiPath Platform even further and provides additional hyperautomation capabilities. Check out UiPath 2020: Fast Track Support Release - Built for Hyperautomation for more information.
Interested in learning more?
Stay tuned. We will share exciting new developments over the months ahead. In the meantime, we invite you to review dozens of videos from our most recent signature customer conference, UiPath FORWARD III. You can have the videos and slides delivered right to your inbox when you sign up for the FORWARD III event pack.