During InsurTech Connect 2019, the world's largest gathering for the insurance industry, I had the opportunity to meet and talk about the future of insurance with executives, thought leaders, analysts, consultants, and tech providers. In an interesting discussion with Seth Rachlin, Chief Innovation Officer of Insurance at Capgemini, he discussed three trends that he envisions driving the "future of insurance."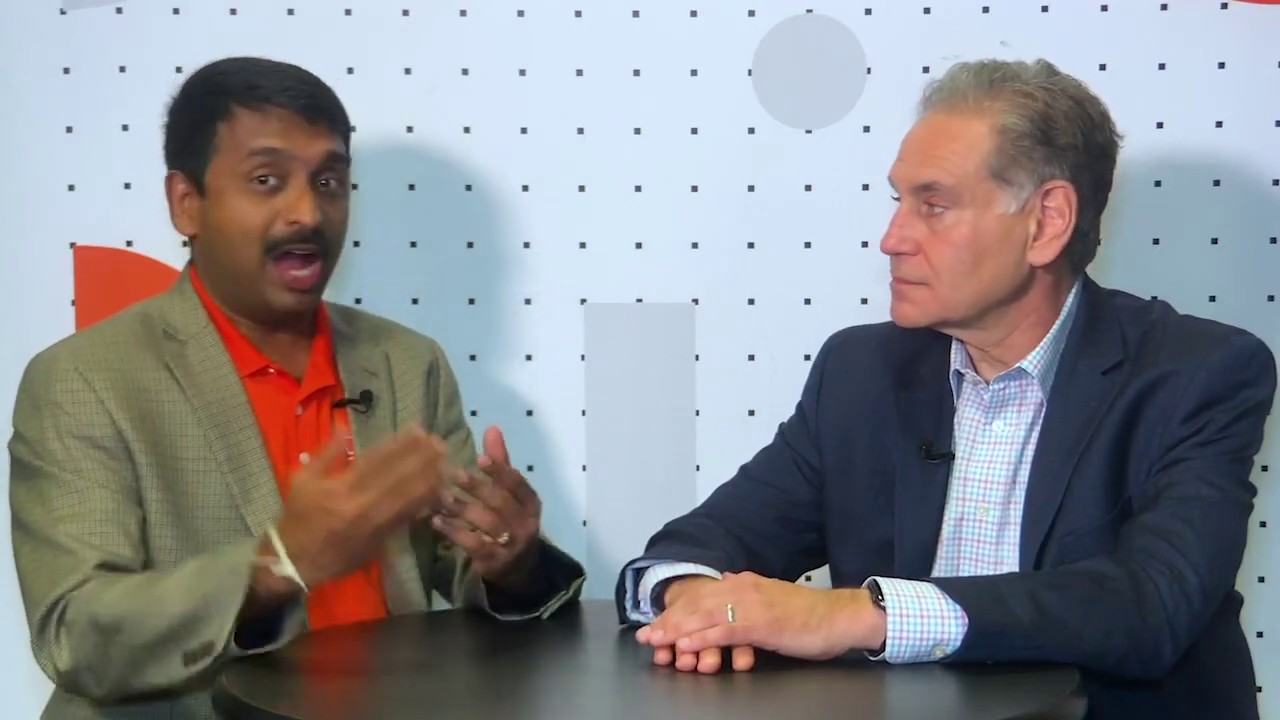 Customer expectations and experience
Customers have increased their expectations based on their day-to-day interaction with 'digital native' brands (brands that begin as digital companies) such as Amazon and Uber. Those expectations carry over into their interactions with a variety of industries – for insurance, consumers want buying insurance and their claims processes to be easier and more seamless.
Read more: How Insurance Companies are Using the UiPath Enterprise RPA Platform to Improve 11 Core Processes
A Bain & Company survey highlights that the number of digitally active customers has increased more than 60% in four years. Per KPMG Global Insurance CEO outlook 2019, insurance chief executive officers (CEOs) realized the need for their organizations to be ready for disruption around customer centricity, with 64% of CEOs believing that they need to significantly improve their understanding of customers.
Though insurers have been striving to improve customer experiences (and in many cases believe they have improved), customers still see a gap between their expectations and insurers' perception of experience delivery, primarily around continuous customer engagement.
According to the J.D. Power 2019 Insurance Digital Experience Study, ease of shopping and servicing their policies, household-level policy management, and inconsistent use of social media are specific areas where insurers come up short when compared with mainstream digital consumer companies.
Insurtech agility and disruption
Two types of insurtech players are stepping in to fill the unmet customer experience gap in the insurance industry - insurtech insurers and insurtech technology companies.
Insurtech insurance companies, such as Lemonade and Root Insurance Company, offer insurance products and services through next-generation channels such as chatbots, mobile apps, and customer portals, and are delivering a seamless digital experience.
The insurtech insurers are able to satisfy customers' expectations for an easier buying experience, while also providing servicing and claims at a lower operational cost. Lemonade has set a record of settling claims in three seconds without any paper work. Superior customer experiences delivered by insurtech insurers have resulted in phenomenal rates of customer acquisition and annual revenue growth.
Insurtech technology vendors are offering capabilities such as data prefill, customer insights, and risk insights. These new technologies can help in straight-through processing of buying and servicing transactions.
In the recent past, traditional insurers that were early to venture into digital transformation have also started leveraging insurtech vendor capabilities. The early adopters of insurtech capabilities have been able to deliver superior digital experiences to their customers. Traditional insurers, seeing the positive results from early adopters of insurtech, have also started implementing insurtech capabilities and momentum for the results-driven digital capabilities continues to grow.
The global insurtech market is expected to post a compound annual growth rate (CAGR) of over 41% during the period 2019-2023, according to the latest market research report by Technavio.
Transformation and ecosystem
Traditional insurers have been responding to customer needs through large-scale digital transformation programs that range from core system modernization to multi-channel integration. But these large programs have been slow and require heavy investments, creating a drag on the speed-to-deliver experience. They've realized that the faster way to achieve transformation is by leveraging insurtech capabilities and have started implementing those capabilities as part of their digital transformation initiatives or acquiring insurtech companies outright.
These three trends are having an interactive cause and effect geared towards delivering positive service and claims experiences to the customers. However, there is still a missing link causing friction for customers and keeping insurers from achieving the return on investment (ROI) they want within the desired timeline.
The missing link is that 90% of businesses still reside in legacy environments - not only systems but also legacy processes and company culture.
Rachlin advised that it's a "no-brainer" for insurers to use intelligent automation to integrate the missing link and provide 'last-mile connectivity.' Intelligent automation also removes the friction in connecting the ecosystem of traditional insurance systems with insurtech partners' capabilities. Removing such friction and enabling a seamless ecosystem provides multiple benefits:
1. Lower cost to integrate – User interface (UI)-based integrations can be implemented much faster than API-based integrations in large enterprise transformation programs with complex integration requirements.

2. Test and learn – While some UI-based integrations can achieve faster results when waiting for long-term API-based integration, UI-based integrations can also be used to test concepts and learn about outcomes before investing more into an API-based integration.

3. Change management – Non-intrusive attended robots can help employees in customer facing functions such as contact center agents, claims adjusters to serve the customers faster. Attended robots also provide opportunity for business users with full control to the process automation removing fear, uncertainty and doubt of job loss. Faster service delivered by the customer-facing employees through automation leads to self-learned cultural change.
Read more: Robotic Process Automation (RPA) Means Better Processes and Improved Productivity for the Insurance Industry
Preparing for success in the future starts now
Mature insurers who have already started using automation to accelerate digital transformation have started seeing results in the areas of core operations including claims, customer service, and new business intake. As a result, they're improving the customer and channel experiences while achieving operational efficiency.
For 2020, savvy insurers are investing further in intelligent automation and bringing more partners into the ecosystem to digitally transform processes across the enterprise. Are you ready for the future of insurance?
Get a free copy of our insurance white paper to learn more about end-to-end claims processing automation.