"If you want to go fast, go alone. If you want to go far, go together."
At UiPath, we have always attached great importance to our Community. Building trust, establishing rapport, creating a network of people who love what they do and at the same time can provide constructive criticism—these have been key factors in determining the organization's success. We are lucky to have those kinds of people around us—people who are not afraid to "go far" together.
With this in mind, we started looking for opportunities to acknowledge the great effort our Community members have made. We wanted to thank our most active Community members, and to highlight those whose contributions have been critical for UiPath development.
In 2018, UiPath launched the first-ever global recognition program in the Robotic Process Automation (RPA) space, announcing our Most Valuable Professionals (MVP) at the 2018 UiPath Forward EMEA conference in London, England. As part of this program, our first MVPs have contributed to the UiPath Forum, completed the UiPath Academy certification, published components and reviewed content in the Marketplace, and participated in UiPath-related meetups, hackathons, and webinars.
Overall, UiPath MVPs have been drivers in building the UiPath Community, supporting other RPA developers to enhance their skills, empowering women in tech, working with youth, and evangelizing RPA—while at the same time growing their professional experience, network, and exposure.
Inspired by the astounding outcomes of the MVP program, we've come to understand how the UiPath Community helps us all grow together. Moreover, we've learned how the Community promotes building stronger bonds and sharing advice, therefore, nurturing each other. This motivated us to take best practices from the previous year and start the selection of the UiPath MVPs for 2020.
Today, we are thrilled to announce 20 hand-picked professionals who have brought their contributions to the development of the RPA space: leaders, role models, mentors, innovators, and top UiPath experts. UiPath reviewed more than 600 MVP applicants during an intense and thorough global selection process—these 20 professionals proved not only their technical expertise but also their passion, creativity, and drive to continue leaving a footprint on the RPA industry.
The 2020 MVPs are dedicated learners and contributors, true RPA professionals and evangelists who form the UiPath Community image in 2020: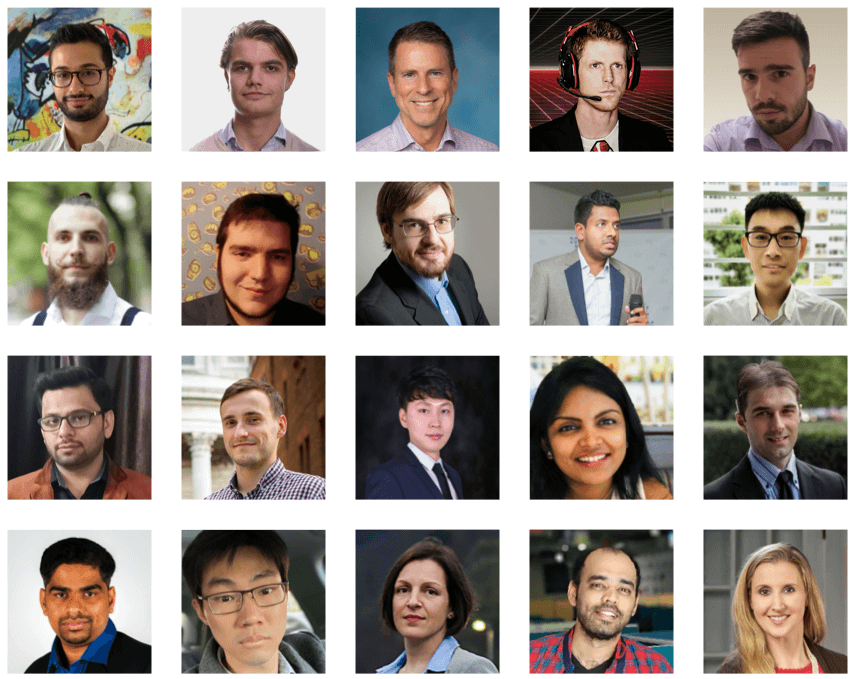 Our MVPs demonstrated a high level of commitment and expertise, motivating us to give them a well-deserved credit for their contributions. The UiPath 2020 Community MVPs receive:
1. Supportive network
Our MVPs have the opportunity to connect with UiPath executives, Community leaders, and other RPA experts who shape the organization development and influence the RPA market
2. Professional growth
We invite our MVPs to participate in speaking and media opportunities at global UiPath events, webinars, "ask me anything" (AMA) sessions, and many others.
3. Roadmap influence
We provide our MVPs with early access to the UiPath roadmap, along with the possibility to share their feedback directly with the UiPath product team.
4. Recognition
We offer our MVPs a free individual software license to our product suite as well as exclusive rewards and UiPath swag.
With the launch of the Community MVP Program, we have met a lot of outstanding creators, contributors, and subject matter experts in the RPA field. Their invaluable feedback has provided us with an even better understanding of what our users need, what challenges they're encountering, and how can we make their RPA journey smoother.
We're grateful to our 2020 MVPs, who have helped establish a firm base for exchanging RPA experience and propelling our rocket ship to new heights.
Eager to become our next MVP? Stay tuned! We will start the 2021 MVP application process towards the end of 2020.
Luiza Draghicean is a regional community manager at UiPath.
---