Over the past few months, I have had the chance to participate in an amazing learning program. In this blog post, I'll share my journey as a Process Champion, one of the most engaging learning opportunities in our People team.
As someone with a keen interest in processes and optimization, I was genuinely excited to find out about the Process Champions program. The program aimed to empower members of our People team to have a better understanding of our work processes, how to analyze them, and identify potential improvements.
The program was led by Anca Popa, who works as HR Transformation and Automation Manager at UiPath. Her main role and the purpose of the Transformation and Automation team is to improve and automate the processes within the People team. Anca's expertise in HR and automation ensured the program's structure was tailored to our needs, maximizing engagement and effectiveness.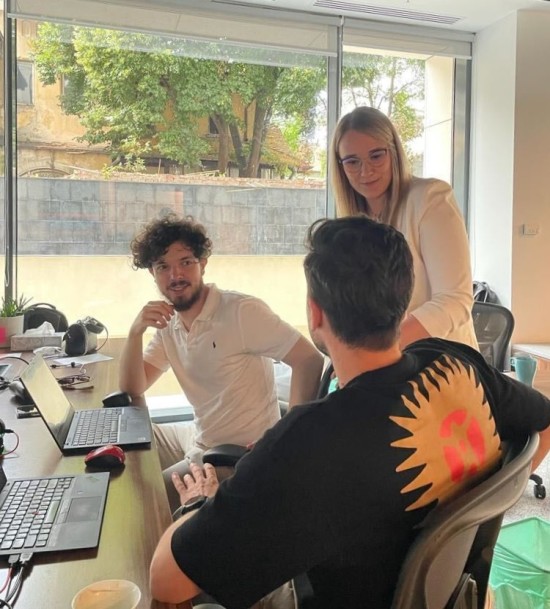 The Process Champions program unfolded over several sessions throughout the last few months, creating an immersive learning experience. We began with online training, diving deep into business analysis and automation. This foundational knowledge helped us understand the concepts, methodologies, and best practices necessary for successful process optimization.
But the program wasn't just about theoretical aspects. Interactive workshops provided us with hands-on experience, covering essential topics such as process mapping, current state analysis, and brainstorming solutions. These workshops fostered a collaborative environment where we could share insights, exchange ideas, and learn from each other's experiences.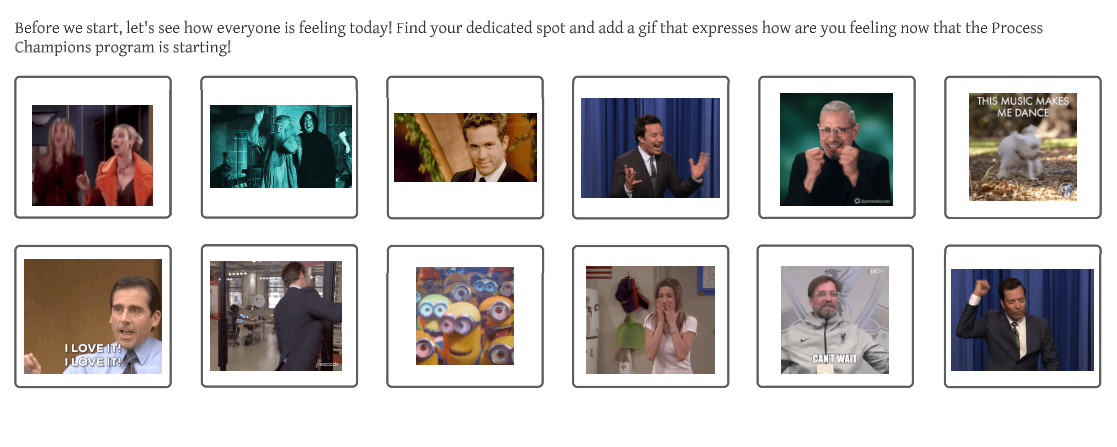 What truly set the Process Champions program apart was the opportunity to work on real-life processes within UiPath. We were assigned a case study where we collaborated, wearing two different 'hats'. One was the hat of the subject matter experts, and the other one was the hat of business analysts in the making. Under Anca's guidance, we applied the skills we acquired, mapping out the process, and identifying areas for enhancement. The program empowered us to think critically and propose innovative solutions.
Moving further, all the case-studies developed during the program will become part of the HR Transformation and Automation team's roadmap for the year. And we, as Process Champions, will actively contribute to making them happen.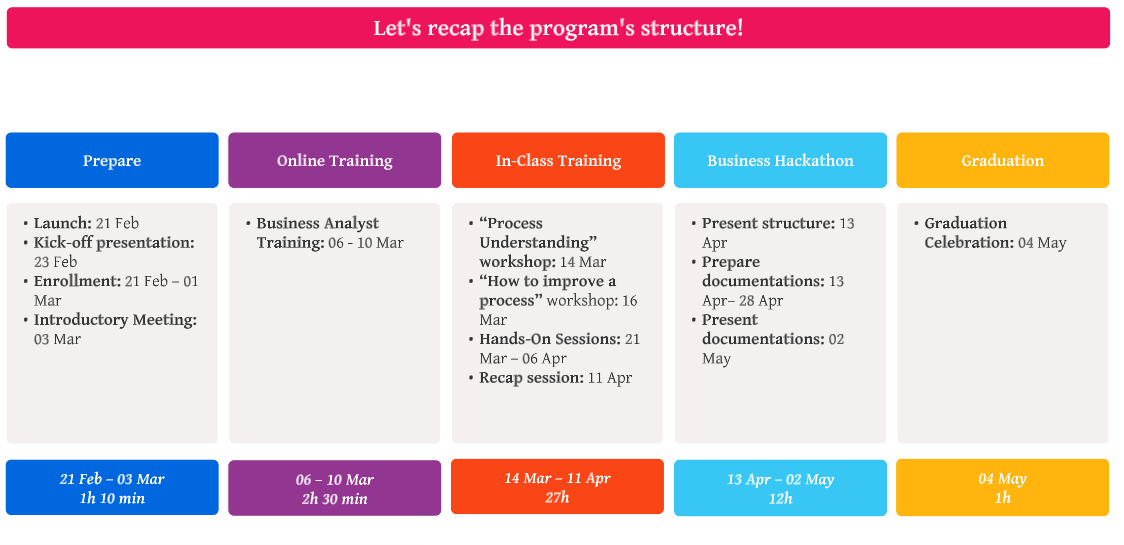 The impact of the Process Champions program has been tremendous. Through initiatives like this, UiPath exemplifies the power of investing in employees and equipping them with the tools to shape the future of work. As a Process Champion, I consider myself privileged to be part of this thrilling adventure.