We see ourselves more as a playground creators for our community members; they just need to choose how, where they want to play and with whom they choose to interact with." 
The UiPath community is a living, breathing organism that helps us get closer to our users and hear their voices. It unites people from all over the world and gives them the context to learn and experience our product. All this is made possible by a small and mighty team. Our Community team.
Corina Gheonea is our Marketing Community Director. She joined us three years ago, with the goal of expanding the UiPath community, an already thriving community back then known for the quality of its members. The Forum was already active, with people asking and answering questions. We already had the UiPath Academy back then, where people who were interested in learning more about Robotic Process Automation (RPA) could develop their skills. Things were going well, but our team was already looking forward, asking themselves how we could connect to our community even better. That is when we found Corina. When thinking back at the time she joined, she says "I had (and still have) the pleasure of working with an amazing team and with an amazing community, all connected by an honest mission. So, in a way, it was an easy job that tapped a lot into my passion. My main role was to continue building the other elements of a thriving ecosystem for our developers, while also building the Community team. Our work was a mix of program development, partnership development and managing relationships with our stakeholders." 
The second person who joined the team was Andreea Tomescu, currently our Senior Marketing Community Manager. She joined in October 2018, and she likes to say she's experienced almost everything that they did as part of the team. She grew as the team grew. She managed our EMEA team for a while and now she's switching to a role that is a bit more focused on partnerships and taking care of all the tools the team uses.  
I started doing meet-ups, started with 11 people in the first meet-up or something like that. And now we have hundreds joining us in a session."
Part of our team in India is Vibhor Shrivastava, Regional Community Senior Manager. He joined us in December 2019 and looking back, he remembers that when he was interviewing, he had an idea of what this role could be, but it certainly exceeded his expectations. He loves his job especially because it connects him with both internal teams and colleagues, and with students, business users and to our developer community. "This role is not only exciting, but also challenging because in the Community team you always think about what comes next, how to bring more value, how to create something and different."  
Cristina Vidu joined us in May 2021 as a Community Engagement Manager and will slowly expand her role to cover the entire EMEA region. During her first weeks, she focused on learning as much as possible about our Community "I had an incredible chance to interview a lot of our community members, as part of my first assignment to create a promotional video. This was my big chance to get some real valuable time with the community members face to face, one on one."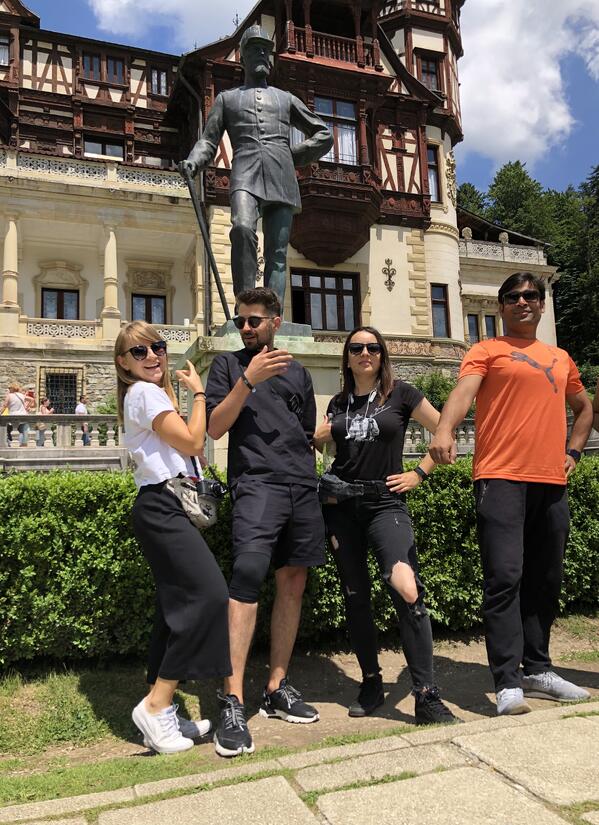 Our Community team is split into two separate teams – one is part of the Marketing team and runs the actual community, and one is part of the Product team and focuses on managing the UiPath Forum, having as main stars Maciej Kumicz known as @loginerror, and our dashboards master Pawel Wozniak known as @pablito. 
There is a strong connection between the two teams. "The Product Managers and the Forum team are two of our main stakeholders. And for us as a team, even if we are part of marketing, for us it's important to keep the community as connected as possible to everything that is related to product and to make sure that we bring back the voice of the community - what product they want to hear about, what ideas they have that might shape the product" shares Corina.  
At the same time, they work closely with our Marketing teams, at a regional or local level. "The Field Marketing team is another key stakeholder for us. We want to make sure our customers have a real view of our community, to help them understand how many people they could employ and how prepared they are.  So, we need to make sure that we also understand the business and its priorities and go and develop the communities in those specific regions. This takes us to being connected with Sales and Customer Success. Once we have a customer, we want to help them generate adoption. Because we are overenthusiastic with what we do, we challenge ourselves to bring that community spirit internally to customers and partners. We started developing playbooks for them and other things that can bring adoption" Corina continues.  
Our community has grown a lot in the last years. Looking back at how that happened, Corina shares "We scale through meetups, and we try as much as possible to build this bond, the local bond. When the pandemic hit us, we went virtual, and it continued to work. The key factor that made our meetups a success was having local community leaders all around the world, who can take care of a smaller group of members. Another thing that we do is to organize Hackathons, where we challenge our community members to come up with new ideas, to use the product in different, innovative ways. Recently, we launched the UiPath Community Mentorship program that pairs mentees with mentors who are experienced RPA development professionals to guide them in their journey. We also encourage our community members to write content for our Community Blog and share reusable components on the UiPath Marketplace. And finally, we have an MVP program, to recognize our most involved community members. Since this was a huge success, we are now launching the Automation Champions program, which is mostly dedicated to customers and a similar one dedicated to students." Their next challenge will be to build more Diversity & Inclusion related programs and initiatives that focus on upskilling and reskilling. 
When Covid-19 hit they were just in the process of launching the new community platform. "At that time, we just managed to get approval for a platform dedicated to the community, and the very proposition of the platform was to build local communities through in person events. It was not relevant anymore. But we did what we usually do. We got into problem solving and realized that the internet will still be there for us. Blockers like the location were not there anymore. So, we shifted the strategy with the platform and made it relevant to the current context", says Corina. Immediately after, there was a call to action to our community of developers. They started uniting to find different ways to use our product to help the world. "One of the winning projects during a Hackathon was a robot that could identify pulmonary symptoms. We went back to that project, connected the developer with our Immersion Lab team to make it ready to use and made sure to release it out into the world", she continues.
One other challenge was fighting online fatigue. "Everywhere there is so much online content, that sometimes can become overwhelming. Every week there were at least four to five or six meetups happening on similar topics. We also expanded our product range so there was a lot more to learn for us and for every community member. We focused on continuing to deliver valuable content to our community and it worked." shares Vibhor. But the pandemic didn't bring only challenges, as he states "During the last year I met so many new people, that I had never met before. And they are now the most engaged users."
When they're not following their community building passion, our colleagues like to do all sorts of things. Cristina watches a lot of movies and loves music. She's also very interested in Design, and she was an avid runner for some time. She loves nature and has a record of always living near parks. Vibhor loves sport – he is cycling and has a personal record of hitting 155 miles. He was also part of 15 marathons and half marathons, he hikes whenever he can. And he misses traveling.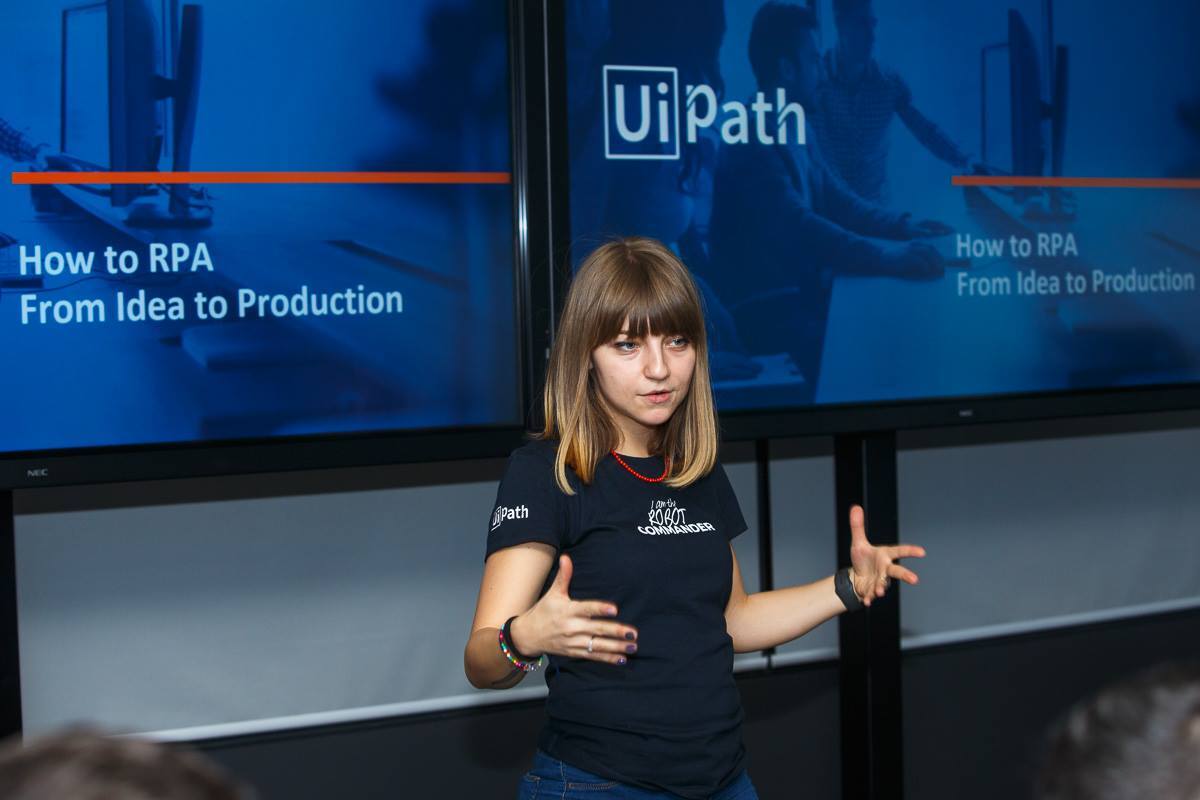 Andreea loves sport as well, even if, now that she is a mom, she doesn't have as much time for this anymore. She still likes to run 5K on a Sunday, when the weather is a bit colder. Now she experiences with homier hobbies like threading. She loves traveling, and she's happy that she managed to travel once or twice a month in 2019. Corina is not as sporty, but she loves table tennis, so she participated and got into the semifinal tour in the internal UiPath tournament. In 2020 she decided to move from Bucharest, and now she lives in a village, closer to nature where she can experiment with her cooking. She has 3 dogs, 2 Huskies and a stray dog.
Stay safe!