Param Kahlon is chief product officer at UiPath.
We are in the home stretch and putting the final touches on the 2020 FTS release (2020.4). This month is our final community preview before General Availability and there have been significant updates in many areas. You can read about all the updates in our release notes and next month we'll have a blog post dedicated to the 2020 FTS release (and save your spot to join us for our broadcast event UiPath Live: The Release Show!).
I want to use the blog this month to introduce you to a new member of the UiPath Studio family making its debut – Studio Pro.
UiPath Studio has always been about empowering the developer and delivering the best environment to build automations. In the 2020.4 release, we have broadened the set of developers we provide capabilities for. Studio now offers a dedicated experience based on the level of expertise or the type of automation you want to build. There is an edition of Studio for everyone.

Common core
Because Studio is a family, we are making sure all editions have a common core and implementation rules. We are also thinking about how the different Studio editions will be used and deployed together in the same organization.
One example is governance, which is a major theme for the 2020.4 release. In this release, we are supporting definition control for:
Package feed management

Workflow Analyzer rules (one example)

Studio backstage settings
The goal here was to ensure common best practices and code conventions around building scalable automation for all Studio users, while providing the Studio experience that best fits their level of expertise. Our documentation outlines some best practices of Robotic Process Automation (RPA) governance to help set your company on the right path.
UiPath Studio Pro
That brings me to our newest family member—Studio Pro. Over time, this edition will be the home for our highest end developer capabilities. In the initial release, we have started with testing capabilities, comprised of Application Testing and RPA Testing, including Mobile Automation to cover all the testing needs within your company.
Studio Pro is also a key component of a larger Test Suite that provides tools that let you create, design, and map test cases and their execution results to requirements (e.g. epics, user stories) and defects in Jira to deeply integrate testing into the development and automation process. We'll have a lot more to share on the Test Suite in the months ahead.
As you use Studio Pro, the first change you will notice is the option for Test Automation available in your Start menu.

The Test Automation capability allows you to easily test both applications themselves and automations. It introduces a new test type called Test Case in Studio, that can easily be added like any other item and makes it easy to differentiate between RPA Workflows and Workflows meant for testing. Studio Pro further simplifies testing your automations with an RPA Testing feature set. Not only can you easily create test cases for your RPA Workflows with a few clicks, but also see the Activity Coverage directly while debugging your test cases.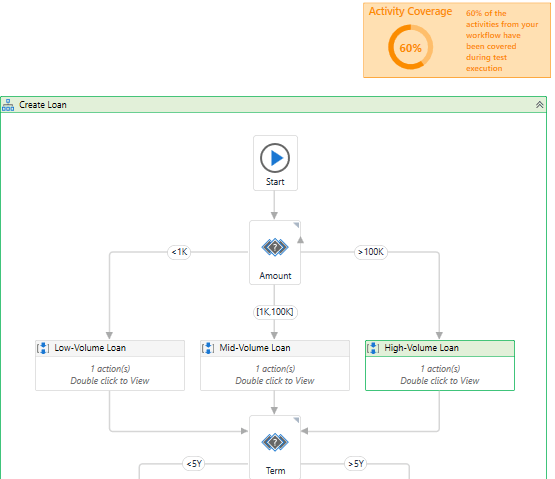 Of course, no automated testing solution is complete without the support to run your test cases with different data variations, e.g. running a test case that creates a product easily with different types of products.
Whether you are testing applications or automations, you can create Data Driven Test Cases the same way you create Test cases and then bind them to data in Microsoft Excel. Arguments will be automatically created, and the variations are stored within your Studio Pro Test Automation Project with the full benefits of source control.
Studio Pro is available today in our Community edition. In keeping with our open philosophy, Studio Pro will be the default experience in the Community edition moving forward. The Studio Pro enterprise license is also available immediately in Limited Availability so feel free to talk to our sales team to learn more.
UiPath Studio
For all you already using Studio, we have not forgotten about you and have delivered Command Palette improvements, new Source Control features, and many other enhancements. Check out the full list of 2020.4 improvements on the UiPath Forum.
I do want to spend some time on our new UI Automation framework that delivers a unified approach for locating elements. UI Automation framework combines our long standing selector approach with with images, texts, and (over time) AI Computer Vision to create a breakthrough anchor-based algorithm. This update takes us one step closer to no-code, reliable automations accessible to everybody.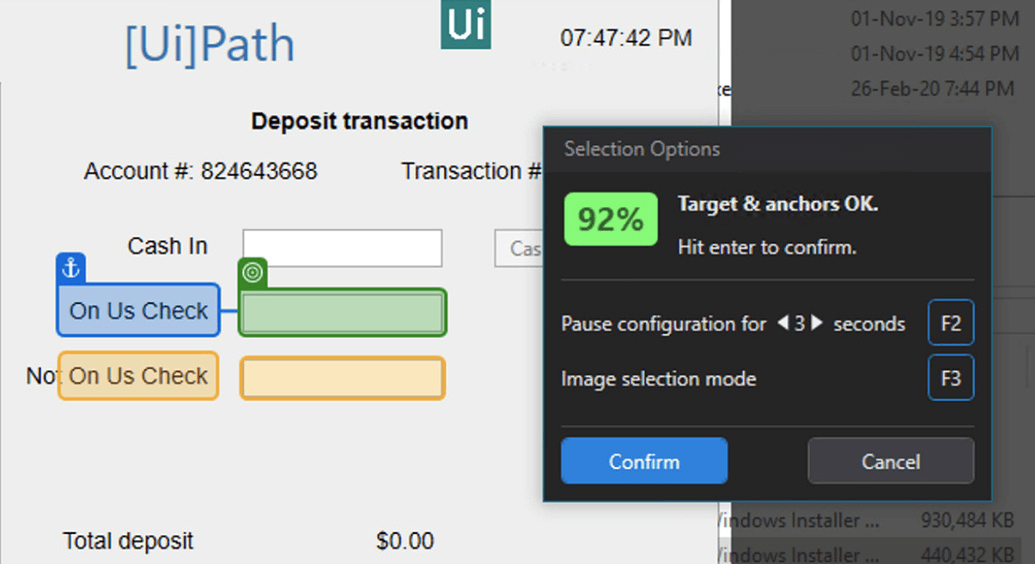 The new features include better target and anchor selection, an accuracy score that allows you to improve on the selection, as well as a brand-new recorder that follows the same principle: fusing all the previously available technologies into a single, easy-to-use interface.
All recorded steps are available at a glance, during the recording, and they can be edited or removed.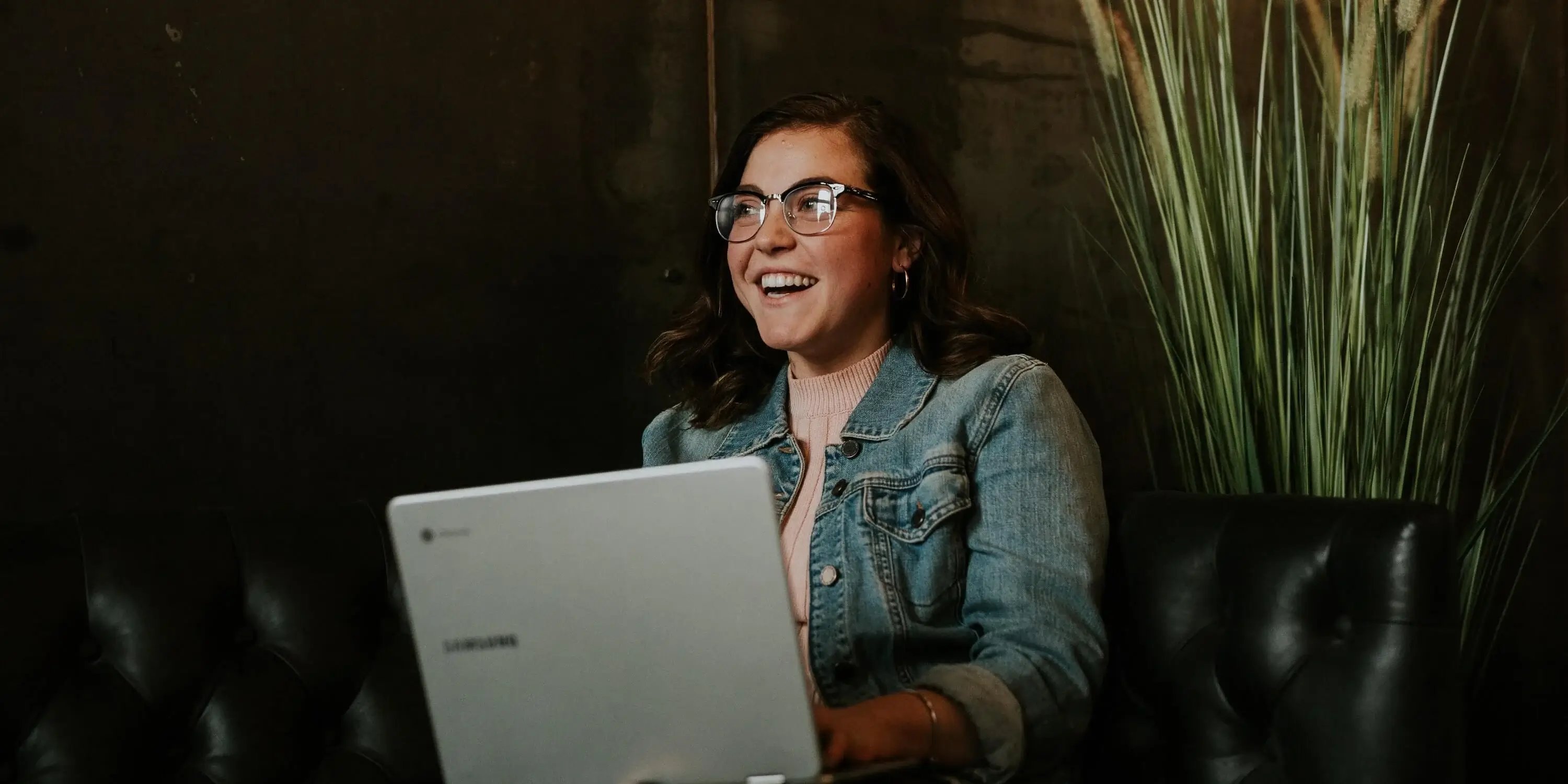 Of course, these and all Studio capabilities are also part of Studio Pro.
UiPath StudioX
StudioX has also seen many new features delivered this month. For example, the ability to securely save and use usernames and passwords in your automations using the Get Username/Password activity. Credentials are now securely stored in your Windows Credential manager, meaning you can't accidentally give someone else your usernames and passwords if you share your project.
Improved UI Automation now includes a Recorder for recording UI Automation interactions with desktop and web applications, one of our most requested features during our StudioX Public Preview.
UiPath Assistant
As we build more features into our development environments, we are also enhancing our robot included for each developer with a new and improved experience called the UiPath Assistant.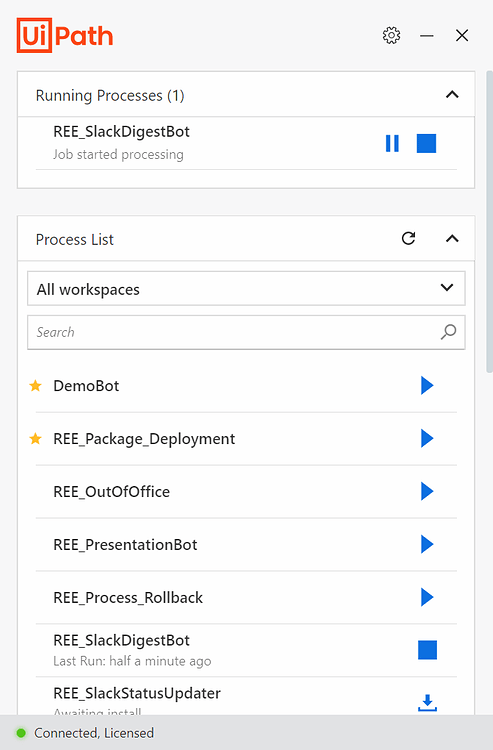 The modern and easy-to-use interface makes it easier to set preferred processes, install, run, and pause, or even set reminders for when a process needs to start. This—as well as many other new features—are now available in StudioX, Studio, and Studio Pro for you to enjoy.
As we get closer to General Availability of the 2020.4 release, all these elements will tie into our larger automation lifecycle that spans all UiPath products, making it easier than ever for you to build, run, manage, and measure your automations.
Please keep the feedback coming! You're invited to join the Insider Preview program to gain early access to exciting new features. And, of course, stay tuned for all the exciting 2020 FTS release product news we'll be sharing next month. Be sure to join us for the must-see broadcast event UiPath Live: The Release Show! We'll be giving you a live overview of the 2020 FTS release.