Over the past few years, Robotic Process Automation (RPA) has experienced nearly unprecedented growth and evolved into a strategic focus for most companies. According to a survey from The Economist Intelligence Unit, 70% of CEOs report RPA and artificial intelligence (AI) as two of their highest priorities when thinking about meeting strategic objectives.
Throughout recent conversations with our customers, two things have stood out:
With the shift of RPA as a strategic priority comes increased expectations. The first key need we've heard from you is the need to be able to quantitatively measure and validate the business impact RPA is driving. You need a rich set of tools and dashboards to measure, quantify, and visualize the ways that RPA is driving your business.
We've also heard from you that RPA is increasingly becoming a cross-organization initiative and that a diverse set of stakeholders and decision-makers from across your organization are realizing the benefits and value RPA can bring to your business. You need a way to quantify the impact of RPA beyond the RPA Center of Excellence (CoE) for your key business stakeholders, and beyond the traditional RPA operational metrics.
Today at FORWARD III, our Chief Product Officer Param Kahlon announced an answer to these challenges with UiPath Insights. UiPath Insights is a powerful, embedded analytics solution that can measure, report, and align RPA operations with strategic business outcomes.
From the RPA CoE team to business users and stakeholders, Insights provides the critical capability needed to measure operational performance and the business impact of an RPA deployment. With Insights, you can easily share dashboards across the organization, monitor the key performance indicators (KPIs) which matter to you, get push notifications of critical events, and optimize your deployment by using our embedded machine learning (ML) to forecast future states and milestones.
Read on to learn more about some of the key functionality Insights can deliver.
Empowering stakeholders across your organization with knowledge: From the RPA CoE team to business and process owners—every stakeholder has their own measurements for success and aspirations for how to use automation within the business. For this diverse set of users, Insights provides users a library of curated, out-of-the-box performance dashboards, drag-and-drop customizations, and shareable reports. Insights makes it easier for business stakeholders and RPA CoE teams to align on their automation goals and how they measure the success of their automation strategy.

Centralizing end-to-end tracking and measurement of KPIs: Understanding the impact of automation on the business and its bottom-line is an organization-wide effort. Through a single interface, Insights allows users from the RPA COE, IT and the business to select and define KPIs to benchmark the efficiency and performance of an automation over time and calculate its value to the business, such as ROI or cost avoidance.

Gaining situational awareness with smart alerts: With UiPath Insights, gain situational awareness over your deployment with smart alerts to get notified of anomalies, critical events, and major milestones. Take that further and schedule the delivery of specific dashboards or reports, and push notifications to stakeholders.

Using artificial intelligence (AI) to help you interpret insights and drive future development: AI has been embedded throughout Insights, starting with the ability to forecast the future operational state of your automations, process anomalies, and bottlenecks. View your analysis from a different perspective with our adaptive insights feature, creating new views to analyze your existing data. Then leverage our natural language generation AI to turn on dashboard narrations, which provides textual descriptions of each chart within your dashboard.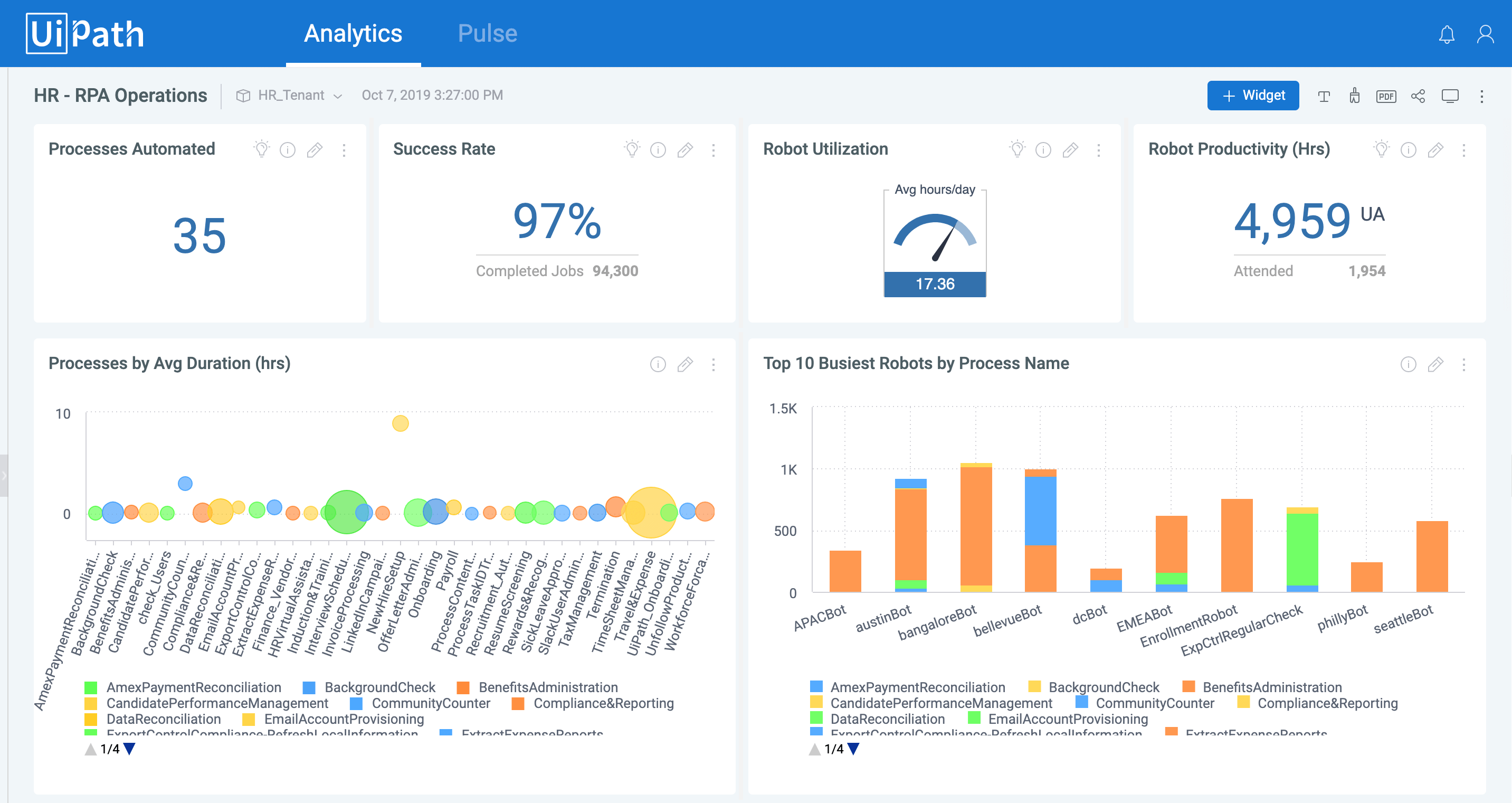 Measure the performance of your RPA operations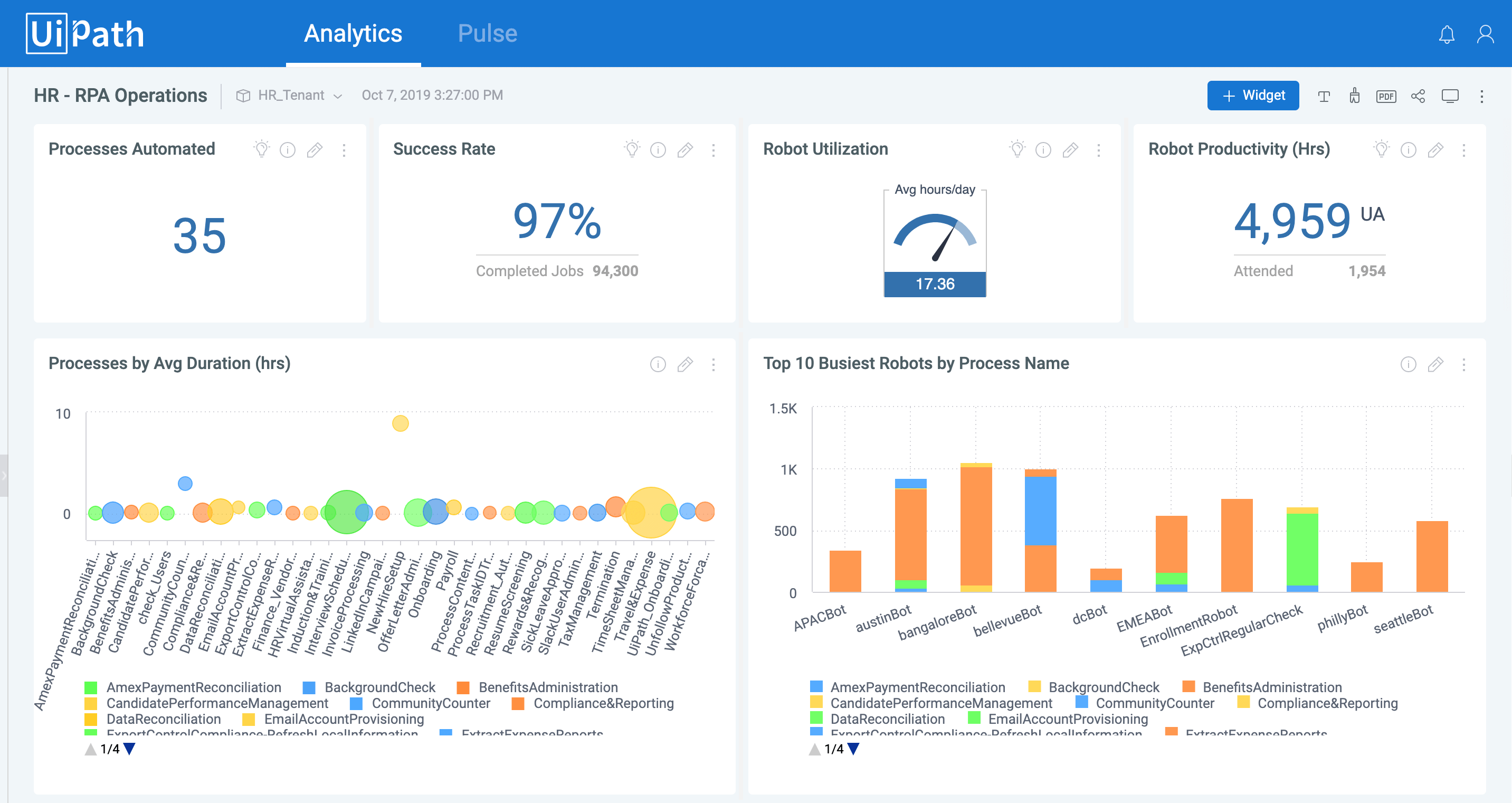 Measure the impact of RPA on your bottom line
What can you do with the power of UiPath Insights?
We see Insights as more than just an innovative tool to help you measure the true impact of RPA on your organization. We see it as a change agent to help you scale, expanding your automation footprint, and taking your automation strategy to the next level. We're reminded of a quote from Peter Drucker, "If you can't measure it, you can't improve it."
With that in mind, we are really excited to share today's exciting Insights product announcement with you and to continue working with you as you take the next step in your 'automation first' journey.
If you're as enthusiastic as we are about UiPath Insights, here are a few ways to learn more:
Watch our on-demand webinar: Measure the True Impact of Your Automation Strategy.

Take a moment to sign up for our Insider Preview Program. As an Insider, you get access to early builds of new features and updates – an exclusive opportunity to give feedback on our latest innovations.

Stay up to date on the latest with UiPath Insights on the official web page.
Finally, make sure to check out some of the other exciting announcements from FORWARD III:
See all the most exciting features from the 2019 LTS release.

See how you can scientifically plan your automation strategy with the UiPath Explorer family of products.