https://www.uipath.com/blog/2020-fts-release-series
Tarek Madkour is director of product for UiPath Automation Cloud at UiPath.
Welcome to launch day! Today, we officially launch the UiPath cloud platform as UiPath Automation Cloud – and it's available to everyone.
UiPath Automation Cloud is built on a simple idea: whether you're an enthusiast, an entrepreneur, or an enterprise, you should be able to get the benefits of automation delivered from the cloud – without lots of infrastructure and associated costs, but with the scalability options you want and the security architecture you need.
Today, we check that off our to-do list. And you can too. You can sign up to start automating with the UiPath Automation Cloud in under a minute (right now, even, if the last paragraph told you all you need to know or read on to learn more about this exciting announcement).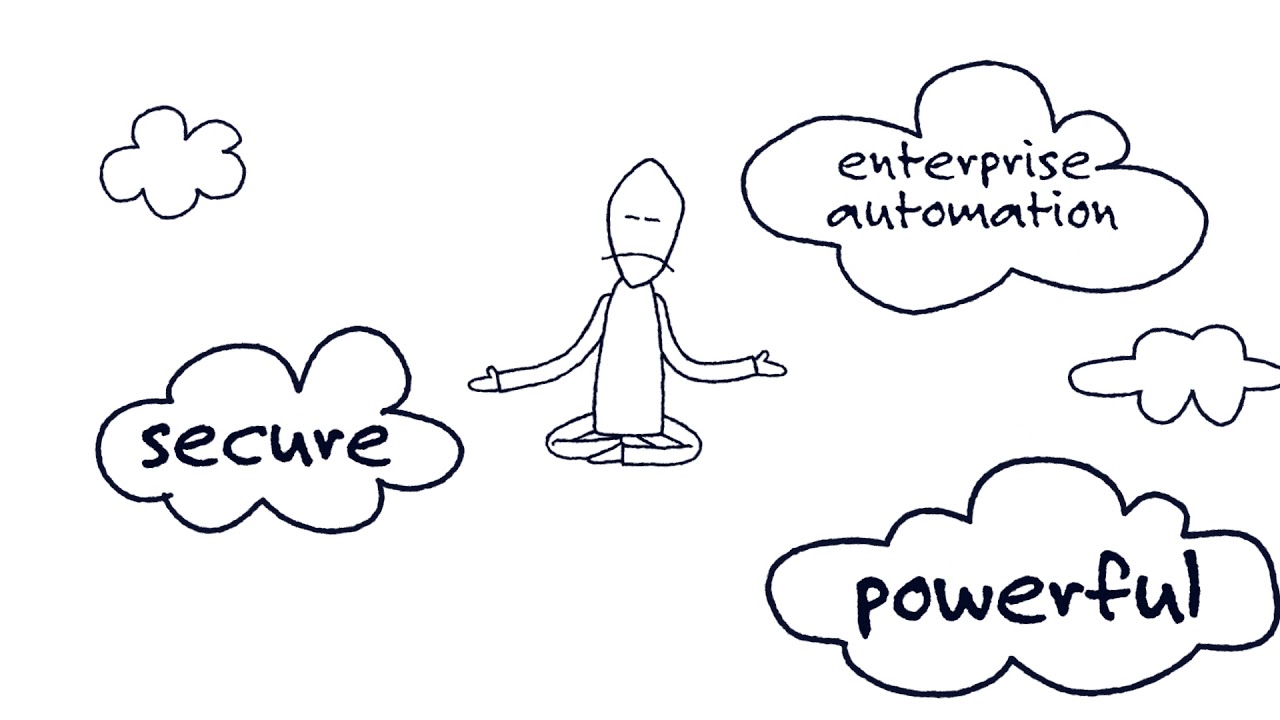 Like almost anything good, the UiPath Automation Cloud has more than one flavor. For individual users and small teams or businesses, there's UiPath Automation Cloud for community. If you need more, there's UiPath Automation Cloud for enterprise.
UiPath Automation Cloud for community
Let's start with the basics: UiPath Automation Cloud for community is free to individuals and small teams. Not just "free" as in "free trial," either. Free as in really free, ongoing. In return for the princely sum of nothing at all, you get a lot of automation value:
Two UiPath Studios for writing automations

One unattended and two attended robots to run automations

Unattended robots run automations that typically perform back-office tasks

Attended robots run automations that help you with individual tasks on your desktop

UiPath Orchestrator, to deploy, manage and monitor your automations

UiPath AI Computer Vision for document recognition, and a number of other components to make your automations more powerful

Support in the UiPath Forum
We may have mentioned that it takes just one minute, one email, and one browser to get started with the UiPath Automation Cloud for community (and that it's free and you don't need a credit card).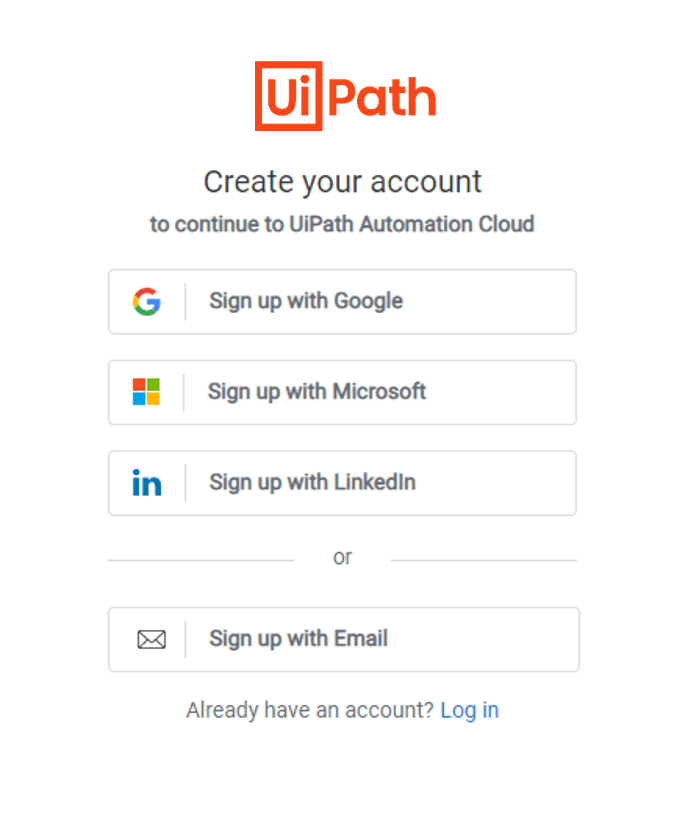 So, you can start as soon as you like and get a powerful tool in the fight against tedious, repetitive work – for nothing. If you need more, the option to move to the enterprise cloud is always available. Which bring us to...
UiPath Automation Cloud for enterprise
It's the big leagues! UiPath Automation Cloud for enterprise adds the "scale infinitely" part of the title (don't worry, you can still start instantly too).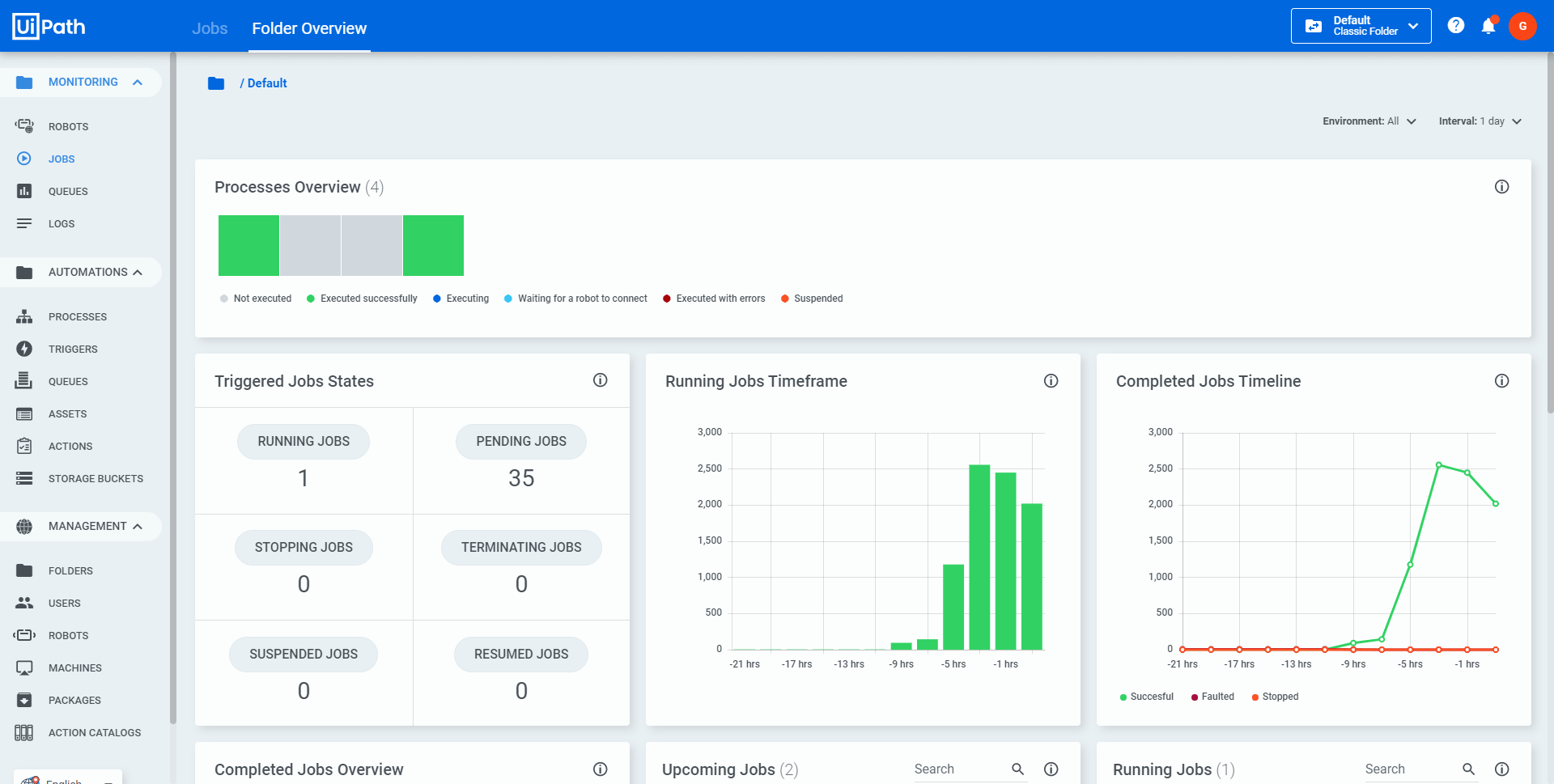 Automation Cloud for enterprise doesn't just have more capacity - it also meets the policy and compliance needs of larger and multi-national organizations. Features include:
As many attended robots, unattended robots, and Studios as you like (get five of each during the 60-day free trial).

Multiple tenants to separate management needs within one organization. For example, manage finance and human resources (HR) differently with their own tenants, or create dev/test/production splits. You can add as many tenants as you need at no extra cost.

All community customers are served from Europe, but with enterprise you can choose where you want your robot and business data stored, per tenant: Europe, North America (United States), or Asia-Pacific (Japan).

An uptime guarantee and disaster recovery as standard.

UiPath support 24x7x365, with a two-hour response time for the most critical issues. Premium support is also available.

Free 60-day trial (no credit card required).
We know security and compliance are top of mind for everyone, so we have a white paper that goes through those, in detail, but here are the highlights:
The UiPath Automation Cloud is certified with Veracode continuous and has ISO 27001:2013 certification as well.
It has a true multi-tenant software as a service (SaaS) architecture that enables the instant provisioning and scalability—but complete virtual separation of customer robot/business data, tenant-level encryption, and TLS 1.2+ for secure communication between your robots and the cloud.
What others are saying
Whether you sign up for community cloud or enterprise cloud trial, you will not be the first! Today's public launch is the final milestone in a long, carefully scaled development and testing journey.
We have tens of thousands of monthly active community users and almost 200 enterprises who took part in our first availability program as customers, and we're incredibly grateful to them all for helping us reach this point.
A special shout out to Chipotle Mexican Grill, who were kind enough to give us this feedback to share on their experience over the past few months:
The UiPath Automation Cloud has been phenomenal for introducing and beginning to build an intelligent automation practice within Chipotle Mexican Grill. We had budgeted one to two weeks for initial infrastructure setup and configuration; however, it was completed under a day. Additionally, we truly appreciate their constant ongoing support and partnership, supporting us and our automation vision.  The UiPath Automation Cloud not only aligns with Chipotle's goals of being more cloud focused, but also it has given us the confidence that we can quickly build, implement, and deploy meaningful automations throughout the organization.

- Colin McGuire, VP of Corporate Systems, Chipotle Mexican Grill
Thank you! At UiPath, we love hearing great stories about what automation is doing for our customers. If the UiPath Automation Cloud sounds like what you need to get started (or focus your effort on automation, not infrastructure) we would love to add your success story soon.
To learn more about UiPath Automation Cloud, and to sign up if you want to join us, please visit uipath.com/AutomationCloud.