The business world is buzzing with talk of automation.  Robotic process automation (RPA) holds incredible potential for increased business productivity and reduced costs, among other benefits.  All sorts of departments can leverage RPA to their advantage – think of automating payroll or never having to manually buy staples again – but it will be your IT department's job to implement it.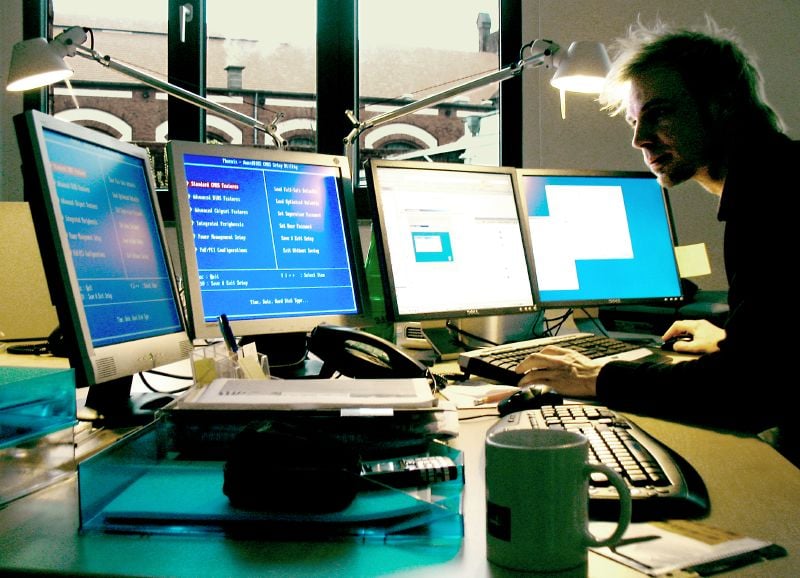 Maybe you're already convinced that RPA is in your company's future; now how do you make that happen?  It depends on how much decision-making power you hold.  Your approach will obviously be different if you're a starting IT analyst than if you're an accomplished CEO/CIO.
Either way, we know that companies can be very big with a frustrating amount of bureaucracy.  New IT initiatives can get bogged down in red tape and, without the right buy-in, fail to return benefits for the investment.  The great news is that, unlike IT projects of the past, the process of switching to RPA takes weeks instead of months.
Bureaucracy exists to keep everything running smoothly in a large organization.  Though it can be frustrating, here are some tips for a CEO/CIO navigating a transition to using RPA.
Know Your Goals for RPA: The RPA market may be new, but every service is a little different.  You should know which target areas in your business workflow you are seeking to eliminate or streamline with RPA before signing a contract.  Don't innovate for the sake of innovating – know what your goals are so you can make the best investment possible.

Align your RPA goals with your company goals: If your last strategic planning process concluded that there will be a larger focus on customer service, then a fitting use of RPA would be to integrate customer data for easy access.  Investing in software designed for finance and accounting may not be the best move at this time.

Get the IT department on board: It may seem obvious advice, but if not prioritized, it can easily be forgotten.  Don't just tell them RPA is coming; collaborate with them and convince them of RPA's benefits.  As stated above, the IT analysts will have to make this change happen, so it's best to have them on your side.

Appoint a great leader: So many projects flounder without a good manager.  A great leader in this case is someone who understands all of the different departments and levels a change to RPA will affect.  He/She can act as a mediator between executives, IT staff, and everyone in between, while always advocating for the project at hand.  If the project is large enough to warrant a whole team, build a great team!  Choose your people well.

Be patient and invest in training: Even though the fast turnarounds with RPA may make you anxious to see change, it does take time.  While you wait, empower your IT department to learn everything they can about the software, then schedule employee training sessions.  This can inform your employees of the FULL potential of RPA, not just the obvious benefits.
Check back at a later date for tips on overcoming IT bureaucracy for the IT worker!
Image used under CC license from Flickr user Martin Terber: https://www.flickr.com/photos/jesuspresley/384080245