Giving back is core to who we are and how we want to show up for the communities where we live and work. For the second year, many of us celebrated the UiPath Day holiday by taking the time to connect and give back through participation in the UiPath Foundation Virtual Marathon in partnership with the UiPath Foundation.
The marathon created a unique opportunity to come together for a shared cause—to consistently influence the life and future of children in underprivileged families and communities. The virtual event was inspired by two UiPathers, Ajay Kaul and Siddhartha Mishra, working together with the UiPath Foundation and Talent and Culture teams.
The Results
Over 450 people participated in the week-long event, including UiPathers, their families (even the furry ones) and the foundation team. Choosing between 1 mile, a 5k, a 10k, a half marathon, a full marathon or multiple events for some, we saw our people run, walk, and ride all toward the common goal of supporting the incredible work of the UiPath Foundation.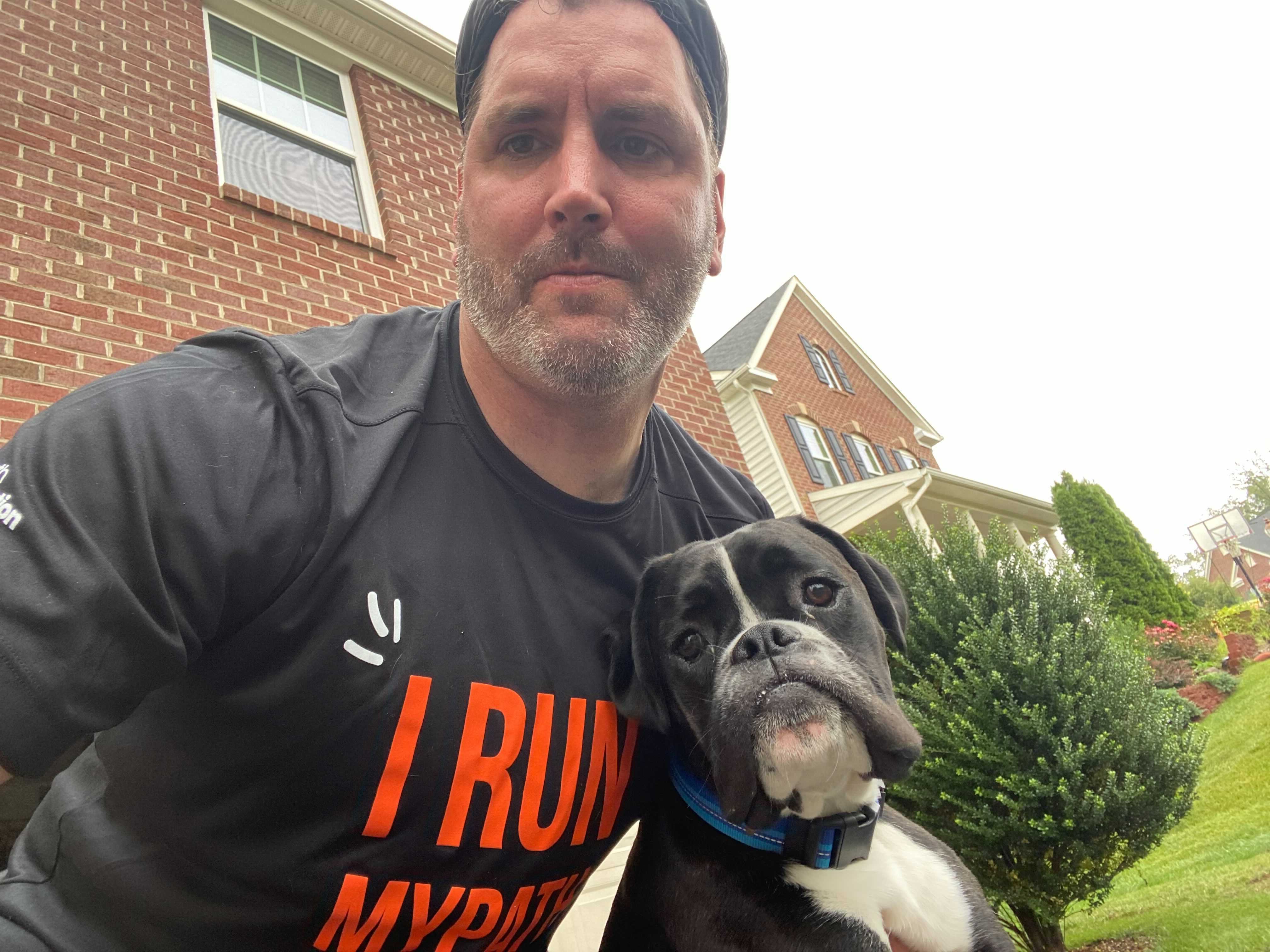 Ten dollars from each of the participant kits sold went to support the foundation. The participants were split into teams based on their department, and to keep the competition more engaging, the leaderboard was available to all.
Both the Go-To-Market and Sales Support teams ranked first scoring 300 points, followed by the friends & family team with 160 points and the People team with 155 points. But the greatest win of the marathon was bringing so many together to help the children the UiPath Foundation supports.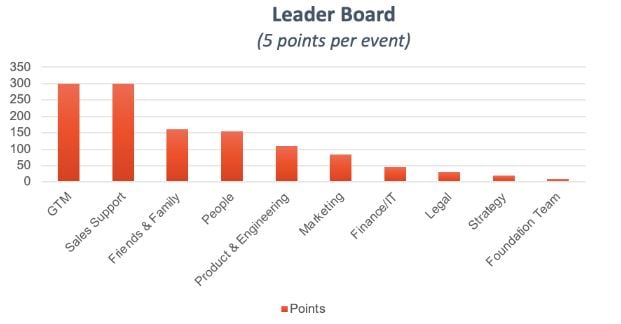 LeadeI run my path so the kids can run their future
A Slack channel was put in place to create a virtual community for UiPathers to share their experiences throughout the week. Here's what some of them shared…
Laura Lakhwara, Senior Customer Success Manager was amazed by the marathon. "What a wonderful way to support the UiPath Foundation and enjoy UiPath Day in San Francisco!"
Arif Khan, Sr. Customer Success Manager, shared, "I've hugely enjoyed seeing photos from all around the world of people taking part – it's been inspirational and a great reminder of how diverse our company is."
Mohammad Munir, Senior Technical Account Manager, is already looking forward to next year. "Today I completed my last 10k of my 1st marathon. Thank you, UiPath foundation! A memorable marathon is crossed off my bucket list. Hope to see this as an annual event!"
Rene Jenewein, Sr. Software Engineer, didn't let anything get in his way. "My half marathon on UiPath Day was a wonderful round through beautiful Vienna. Heavy rain for almost the entire distance couldn't stop me."
Toni Iafrate, VP and Chief Communications Officer, was all in. "Steamy walk this morning while on holiday, so proud to support the UiPath Foundation! <3" 
Thank you to all who participated, and we look forward to more of you joining us next year!