It was in March 2009 when my adventure with process mining began. I met John Hoogland, a process mining technology enthusiast and investor in Amsterdam, in a café near the station.
For the first time he showed me an early version of the first commercial process mining software–ReflectOne. I was right away enthusiastic about the possibility of reconstructing and visualizing the actual processes from digital footprints, and we decided to cooperate. A hard-working period of reflection, planning, and the first discussions with companies as potential customers followed. We received a lot of good feedback and already in 2009, the ING-DiBa bought the very first license.
Over the years I also got to know "The Godfather of Process Mining" Prof. Dr. Wil van der Aalst, with whom we go on to work together in a trustworthy manner until today. Relying on ReflectOne technical capabilities, in January 2010 I co-founded ProcessGold AG in Frankfurt (Germany), and the process mining journey began.
Challenge Accepted
The first year was certainly marked by the global financial crisis. Uncertain of the value process mining brings companies weren't keen on investing straight away, thus positioning a whole new idea and technology wasn't easy. But we still won our first customers and projects. Already in the first year we have carried out the first process mining projects in the SAP environment at Siemens AG in Munich.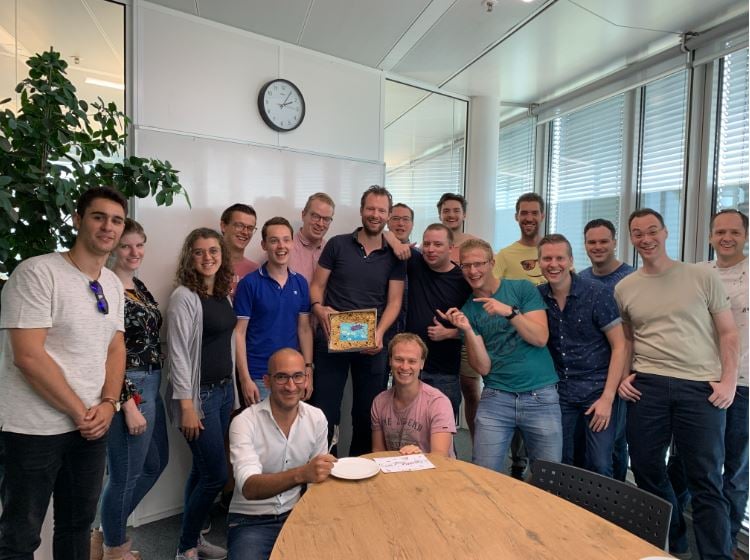 In 2011, our client since the time of ReflectOne–ING-DiBa received the "Audit Innovation Award" at the "Audit Challenge" conference at the Frankfurt School of Finance and Management for using our process mining solution in internal auditing.
The jury consisted of approx. 50 audit managers from large companies in Germany, Austria, and Switzerland. They were enthusiastic about process mining. Over the next months and years, we were busy carrying out process mining projects in a lot of audit departments.
Time to grow
Eventually, John Hoogland sold his company, and the further development of the process mining software ReflectOne was gradually dropped.
My team has set up partnerships with other process mining providers, to continue providing consultative projects at customers. However, we were never completely satisfied with the solutions offered. Some process mining solutions were too complex, not powerful enough, didn't have a business intelligence (BI) functionality, or were simply too expensive compared to market needs and awareness.
And so, we decided to launch our own process mining platform. It is easier said than done because you can't develop a good process mining software overnight. We needed someone with technical knowledge and talent to make this happen.
Great MagnaView minds
Searching for a technological partner to take over the  platform development we remembered our good friends–MagnaView. As a spin-off of Eindhoven University of Technology where the process mining technology was born, the MagnaView platform existed long before anyone else started developing process mining solutions. They knew technology, we knew business, and soon  together we've created an immensely powerful and flexible solution with a strong BI focus. Since the developers studied with Prof. Dr. Wil van der Aalst, they were well familiar with process mining, and managed to create a flexible tool that was easily adapted to customers' needs. The team has developed the first prototype in a few days, but the devil is in the detail–it took more than a year to get the official version to the market. 
Come together right now
At some point we cooperate so close that it made sense to merge ProcessGold and MagnaView. In October 2016 we moved from a partnership toward becoming one organization–ProcessGold, and launched the very first ProcessGold process mining  solution. The ProcessGold software was very well received on the market, and ever since it has been growing and improving in close cooperation. We've launched an internal Research and Development initiative, involving young talents from TU/e to help us improve the platform and maintain its competitiveness. At the end of 2016 EY recognized us as a strategic partner for EY Assurance.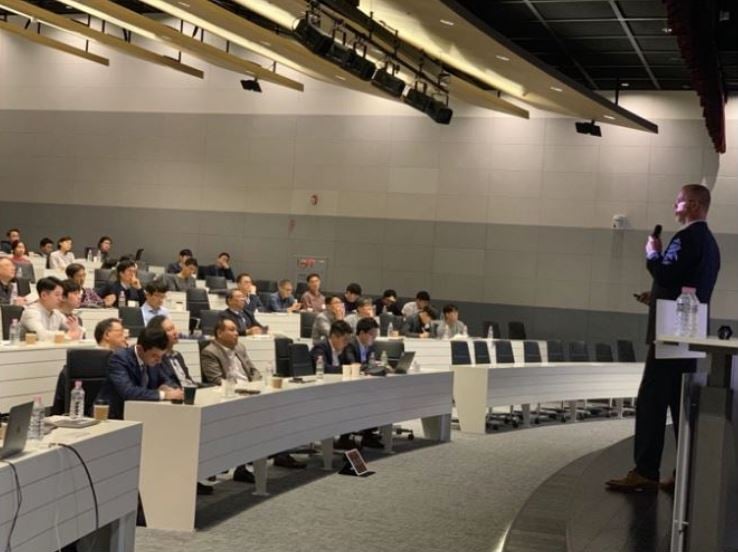 Process Mining and RPA combination
The goal of any process mining initiative is to make business processes more efficient. Whether its reducing costs or increasing productivity–efficiency is what the companies look for when they implement process mining. And as a technology that provides process knowledge and insights, it requires the support of more action-driven technology. Something that could help improve these processes.
In 2019 UiPath appeared on our radar. The combination of Robotic Process Automation (RPA) and process mining just made so much sense that we gladly joined the powerful team of UiPath. The ProcessGold solution has been renamed to UiPath Process Mining and added to the portfolio of advanced technological products of UiPath.
Now, the combination of process mining, RPA, artificial intelligence (AI), and machine learning takes the UiPath Platform to a new level, allowing customers to take full control of their performance and get an end-to-end process improvement solution. 
This journey is only starting. Since the day my friend John showed me process mining, I never stopped believing in technology and what it can do for business. Together with automation, process mining is going to change the way enterprises operate for the better, and I'm lucky to be part of this change.