"Joining now you will be part of the decisions that will form UiPath engineering for the next decade."
UiPath is expanding our engineering centers across the globe, including our office in Brooklyn, NY. The office is led by Justin Leclair, Director of Engineering, and focuses on platforms that are web centric and cloud based, as well as UiPath mobile applications.
"Automation Hub, is an automation ideation, analysis and lifecycle management platform that integrates deeply with the UiPath suite of products and provides business-critical capabilities to our clients. The UiPath Marketplace is a platform where RPA developers and partners upload components and automations for public distribution. We also recently rebuilt and re-launched uipath.com with a new tech-stack and infrastructure we developed internally and tailored to the rapidly expanding needs of our organization."
Besides the array of projects that the Brooklyn office manages, it is also known for its dynamic culture. Before the pandemic, our main office, located in Manhattan, was home to our sales, marketing and executive departments, while Brooklyn was dedicated to engineering. "We are very team-oriented. It is all about working, succeeding and taking on challenges as a team. When we were all in the office, everyone ate lunch together and enjoyed hanging out after work. We are a very cohesive and inclusive group of engineers. We have worked hard to translate that same energy and culture into a remote setting. Although we are extremely excited to get back to the Brooklyn office.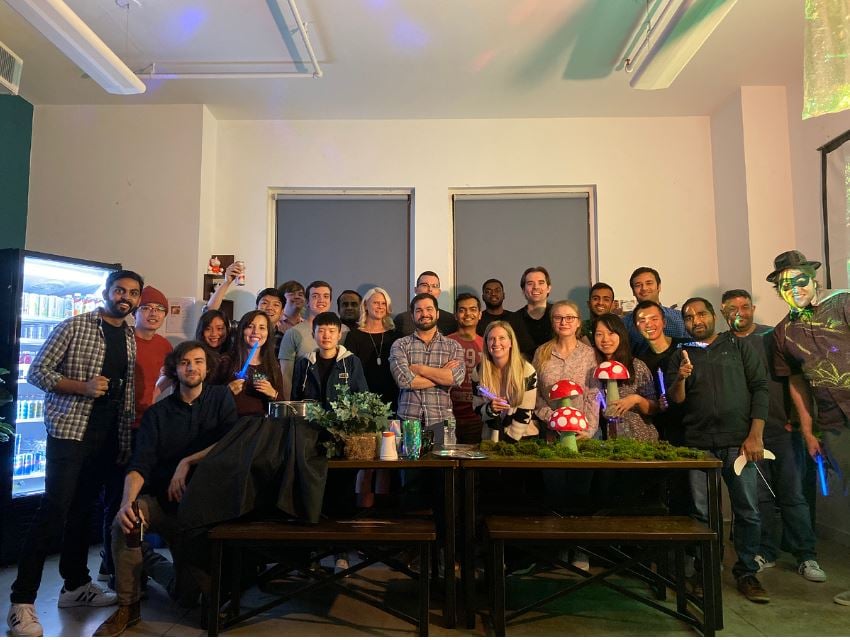 Justin is continuing to expand his team in order to accommodate the robust list of projects they manage. To do that, he takes a broad approach when looking for candidates. "We usually prefer a generalist more than someone with hyper-specific skill sets. This is because we cover quite a few projects and flexibility is extremely important for us. We are looking for frontend developers who are skilled at writing highly maintainable and thoughtful code and have a good eye for design, as well as backend developers that are ready to tackle the performance and durability our customers have grown to expect from us."
UiPath is growing at a fast rate and that is in large part due to the dedication and efforts of our engineering teams. We are creating technology that is disrupting the way people work and creating more meaning in people's careers. That is not only true for our clients, but also for our employees.
"For any engineer interested in UiPath, this is a place for innovation. You're not stuck in some legacy system you are trying to break out of. UiPath is evolving on a rapid trajectory and this is a tremendous opportunity."
Interested in joining Justin's team at UiPath? Check out our open positions in Brooklyn on our careers page.