Bobby Patrick is Chief Marketing Officer (CMO) at UiPath.
The analyst community studying Robotic Process Automation (RPA) has evolved rapidly over the last few years. Today, there is a strong consensus that RPA is a central and essential component of a larger automation ambition. We understand that complete agreement on terminology across analysts is unlikely (i.e. hyperautomation, intelligent automation). Still, I think they are in the same ballpark. One such example is our recent joint effort with Zinnov to better understand automation market trends.
Today, we are excited to share new research from Zinnov that pulls together the platform ingredients necessary for end-to-end automation. Their research entitled Hyper Intelligent Automation Landscape – 2020 is available for download here.
Zinnov's analysis sizes the Total Addressable Market (TAM) for hyper intelligent automation at $65 billion, with estimated enterprise spend in 2025 at $42 billion—a 55% compound annual growth rate (CAGR) for 2020-2025. Zinnov's research acknowledges that despite overall IT setbacks due to the ongoing 2019 novel coronavirus (COVID-19) pandemic, customer interest and adoption for hyper intelligent automation is accelerating.
Zinnov plotted Fortune 250 enterprises on their automation maturity map. Seventy-five percent of the Fortune 250 enterprises have initiated their hyper intelligent automation journeys, according to Zinnov. A quick glance shows that the most advanced are primarily in banking and financial services, insurance, and healthcare.
Zinnov's research articulates well the building blocks of successful automation. They highlight the following as the top trends:
1. Democratization

2. Platformization

3. Ecosystem development
Democratization—easy access to automation software and training at no cost—has long been a core pillar of UiPath.
Our portfolio has expanded from UiPath Studio, UiPath Orchestrator, and UiPath Robots (attended and unattended) to an end-to-end automation platform that helps customers Discover, Build, Manage, Run, Engage, and Measure their entire automation lifecycle.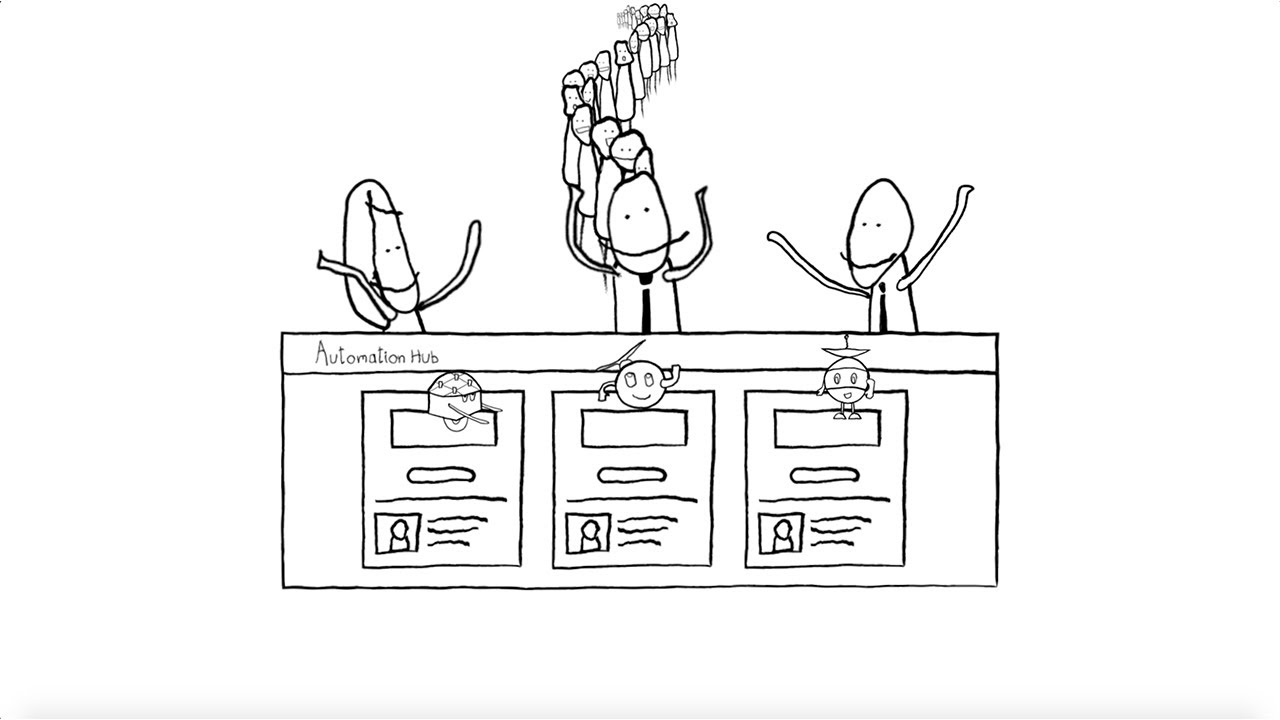 Simply put, our goal is to make real the fully automated enterprise™. And ecosystem building is critical for that goal.
Zinnov has been a terrific partner in analyzing the evolution of the market. Their data on adoption of enterprise-wide hyper intelligent automation across finance and accounting (F&A), human resources (HR), sales and marketing, IT, procurement and supply chain departments is very detailed. We encourage you to leverage Zinnov's research in your organization's strategic planning.
Download Zinnov's Hyper Intelligent Automation Landscape – 2020 research.