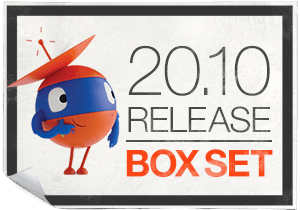 (https://www.uipath.com/blog/2020-lts-release-series)
In October 2019, we unveiled our vision to deliver an end-to-end automation platform to help you realize a fully automated enterprise™. Since then, we have been hard at work delivering on all the components of this vision across our subsequent releases. Today, I would like to share a summary of the progress in our 2020 Long-Term Support release (also called 20.10).
We have honed our thinking in a couple of important areas. You will see we have elevated the importance of governance. We have also captured our philosophy on supporting your IT strategy from software as a service (SaaS) to data center and everything in between. These changes were made based on your feedback and you will see more about them shortly. Other principles such as delivering on all your automation needs across all the key personas in your organization remain unchanged.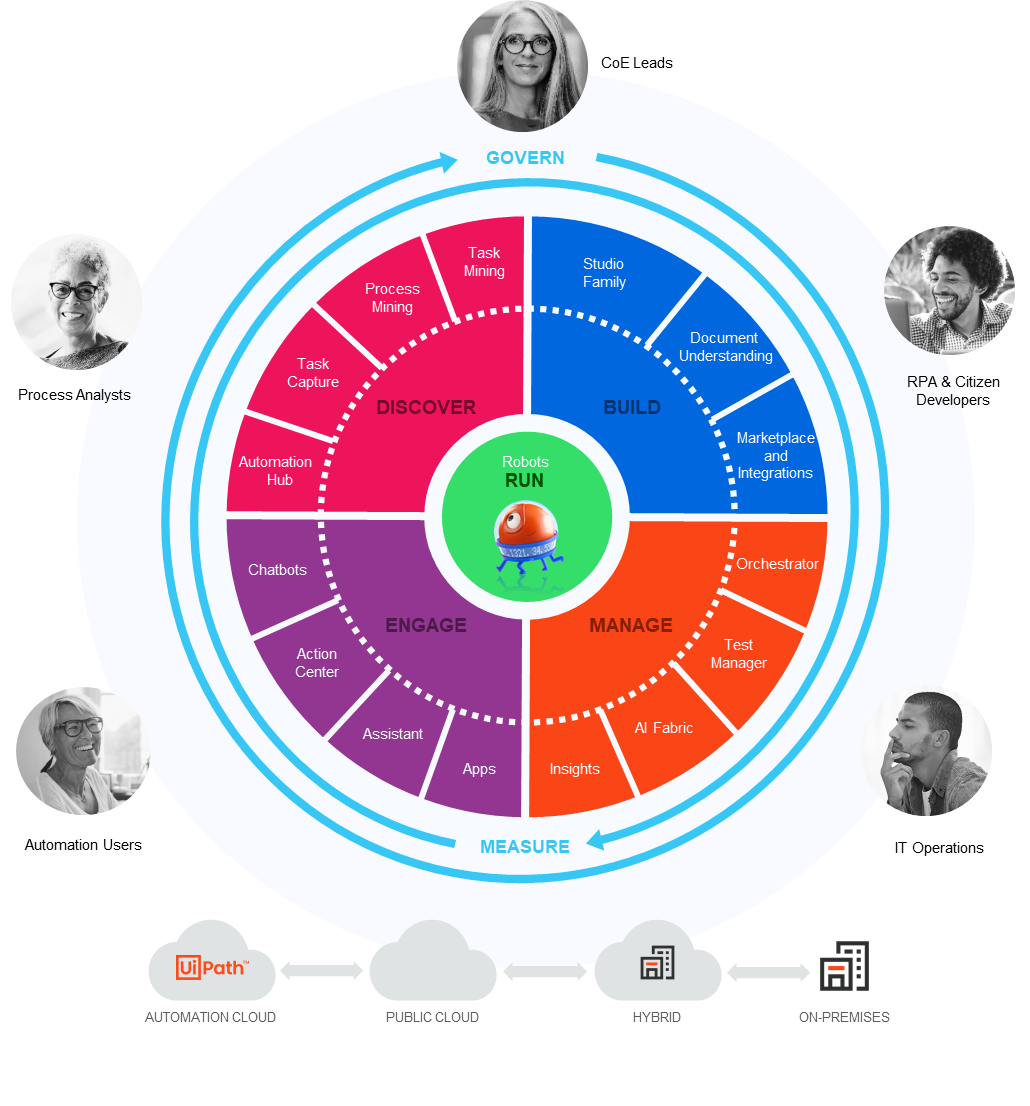 In terms of new capabilities, there are four major areas of innovation in this release. Let's start with the biggest new area in this release—UiPath Apps.
Introducing UiPath Apps, a robot-powered low-code application builder
UiPath Apps combines the power of automation with the ease of low code. No APIs or exposed data, no problems. Because software robots do the hard work, they can turn existing application user interfaces (UIs) into APIs and use them to extract and update data. With UiPath Apps, the universe of apps you can build to power new and existing processes is virtually unlimited.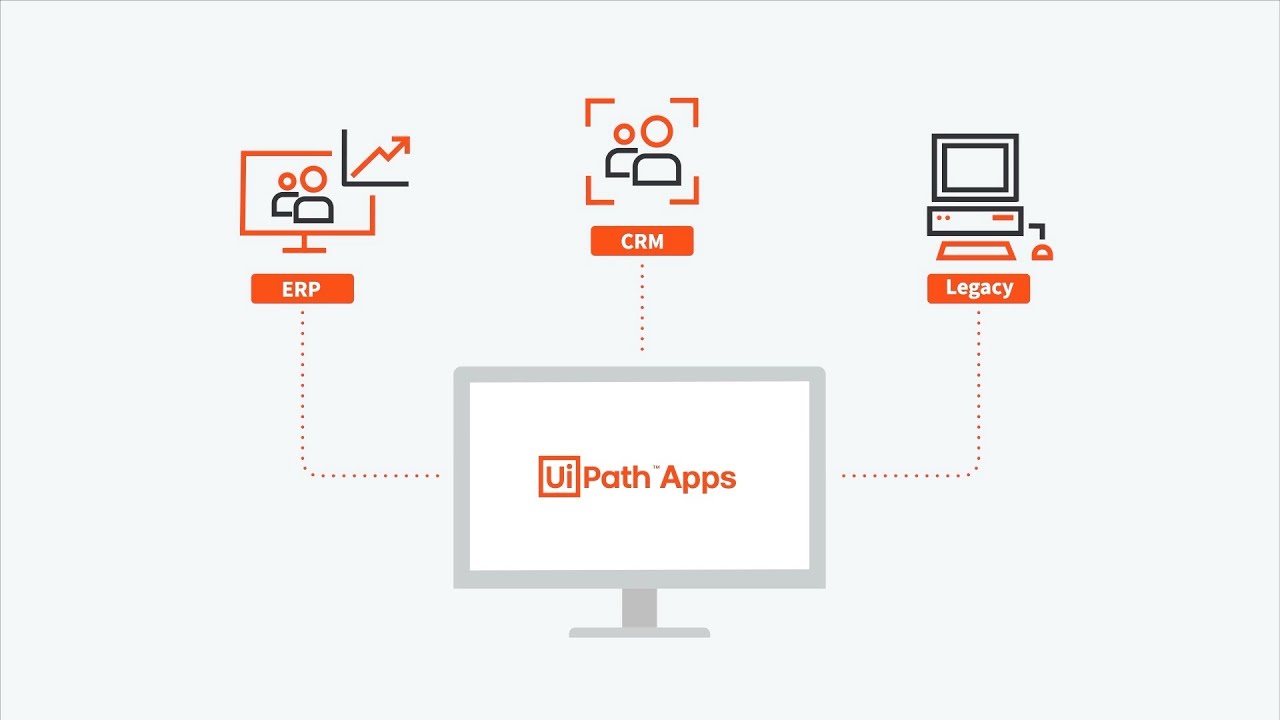 We officially announced UiPath Apps back at our developer conference, DevCon, in October 2020. In September, Apps moved into Public Preview and is available to all users in Automation Cloud™.
Since Apps went live, we have seen incredible engagement from the community and there have been thousands of apps built. We are diligently working through the feedback and polishing a few final things for you. We will have more to share on the General Availability of UiPath Apps next month and some of the early customer stories. In the meantime, keep the feedback coming, we love to see all the amazing ways you are using the preview already.
Major enhancements in Automation Cloud™
We have adopted a SaaS-first strategy that brings new UiPath Platform capabilities first to UiPath Automation Cloud. UiPath Apps is a great example of this in action as it will be available in Automation Cloud first and come on-premises next year.
As mentioned, however, delivery choice is a foundational principle to support your IT choices now and in the future. We will bring SaaS capabilities to on-premises over time as they are ready. Consistent APIs, user interface (UI) experiences, and reference architectures across delivery modes make it easy to choose SaaS, integration platform as a service (IPaaS), on-premises, or a hybrid deployment. A hybrid deployment keeps your robots close to your applications while offloading management and component services to SaaS in Automation Cloud.
New in this release is an expanded UiPath Portal in Automation Cloud. The Portal is a one-stop, role-optimized experience where everyone can easily access the UiPath SaaS services they use, along with a new, integrated UiPath Action Center, and enhanced security and compliance.
Go deeper on the Automation Cloud progress.
Advancing the automation platform
We continue to drive innovation across our platform. This release features over 100 customer-driven features that make it easier to manage your end-to-end automation lifecycle and automate more advanced processes. There are new and updated features across every stage of the automation lifecycle and for every user type including:
A new approach to UI automation that takes everything we have learned over the past 10+ years to deliver a breakthrough for more robust UI automations.

Object Repository, which allows you to build UI automation in a reusable, reliable way, saving time and enabling more consistent automation across your team and projects.

A completely new offering called UiPath Data Service that lets you centrally model, manage, and store automation data directly in the UiPath Platform. You can seamlessly access it quickly across multiple automations and you know it is always safe, secure, and compliant.
Here's what our good friends at Autodesk had to say on the improvements in this release:
Innovation at speed! Seamless integration of all products and keeping everything in one place! The new features in 20.10 are simply amazing and incredibly useful, enabling us to develop enterprise solutions and deliver robust automations faster with ease. As automation adoption grows at Autodesk, the UiPath Automation Platform allows us to scale and empower numerous organizations and teams with modern folders, personal workspaces, and simplified license management for multi-tenancy. New capabilities such as Test Suite enables us to achieve regression testing with efficiency through storing and tracking of test data. With Actions, we can monitor queues, set SLAs [service level agreements], and automatically assign issues to users resulting in faster response to issues by reducing dependencies on ticketing tools. We love seeing a dedicated upgrade experience and rapid innovation available for on-premises customers, allowing us to stay as current as possible with the latest features delivered continuously through UiPath Automation Cloud.

Krishna Devineni, Lead Software Engineer, Autodesk, Inc
Learn more about all the improvements in the end-to-end platform.
Innovation to support 'a robot for every person'
In this 20.10 release, we continue to add features that make it easier for employees to use automation in their daily work, as well as create their own automations.
For automation users, our redesigned UiPath Assistant experience, new Picture in Picture feature, and expanded automation triggers power seamless human-robot collaboration.
For citizen developers, improved UiPath StudioX integrations with Google Workspace (formerly G Suite) and Microsoft PowerPoint, as well as recorder enhancements, make it easier for tech-savvy employees to design robots. The robots they design can help them with their everyday work, including manipulating data or working with documents.
Learn more about these capabilities.
Dive deeper into the 20.10 release
Thanks for reading. We are thrilled to put all these new capabilities in your hands and see what you do with them.
Interested in seeing how all these capabilities help you automate more? I'm pleased to invite you to a webinar series over the next few weeks where our team will walk through this release and show it in action. Register for the webinar series.
We've also created a free UiPath Academy course that walks you through the updates. It's a great educational opportunity for both technical and non-technical users in your organization. Take the course.
I also invite you to join us next month for our virtual Reboot Work Festival. I'll be kicking off the second day of the festival with a more detailed look at the 20.10 release, how the release relates to the four pillars of a fully automated enterprise, and sharing additional updates beyond the 20.10 release.
It's all the insights, innovation, and excitement you've experienced at our FORWARD events but from the comfort of your own home.
Editor's note: The Reboot Work Festival has wrapped up, but you can still access recordings of the event sessions, demos, and customer stories. Sign up on the Reboot Work Festival page to get on-demand access to the recordings.