Editor's note: As the automation market continues to evolve, the UiPath Platform also updates to best serve the automation needs of our customers. As such, some of the product names in this article have evolved since the article was originally published. For up-to-date information, please visit our AI Center page.
With the 2020 FTS release now in your hands, UiPath AI Fabric generally available in UiPath Automation Cloud, and a great integrated chatbot solution available we turn our attention this month to beginning work on the 2020 LTS release. This month, I will highlight three areas of the team's work – improved Native Integration, UiPath Document Understanding, and UiPath Action Center.
Native Integrations
First, let's talk about our Native Integrations – our term for the drag-and-drop activities that make it easy to connect with the systems you need to automate at an API level. This month, we made significant updates to our integrations with Salesforce and Workday.
We have added cloud support for the UiPath Connector for Salesforce. Users can now use the UiPath Connector for Salesforce either on premises or in the cloud.
We have also strengthened our integration with Workday. The UiPath Activity for Workday makes it easy to automate processes that involve Workday and complementary systems. In addition to automating reports and Enterprise Interface Builder (EIB) activities, you can now automate nearly 2,100 additional operations across Workday products. Learn more about UiPath Activity for Workday.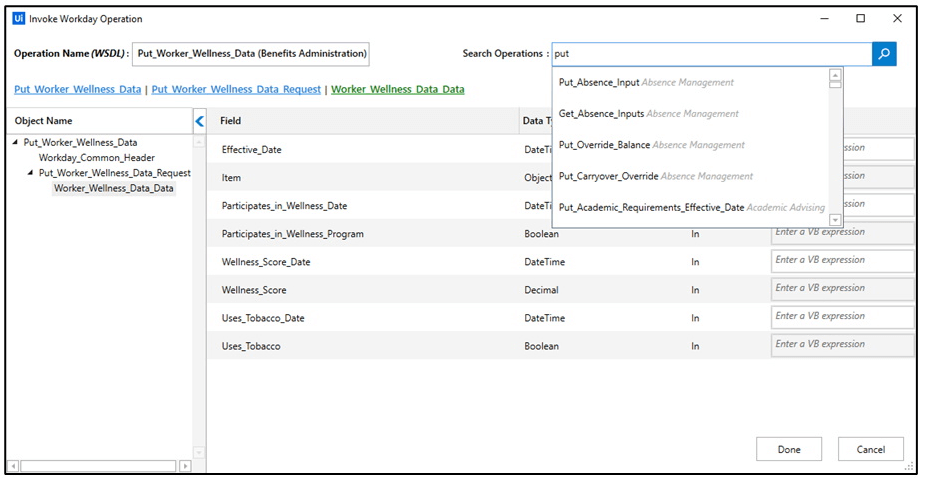 We have also expanded our IT automation support with the addition of an activity pack for Microsoft System Center Orchestrator, with the ability to automate Runbooks, Jobs, and Events. We are committed to strengthening our native integrations to enable developers, IT professionals, and business users to easily automate across the applications they use today.
UiPath Document Understanding
The second area with a big update this month is UiPath Document Understanding which become generally available with the 2020 FTS release.
First of all, we're excited to introduce a new user interface (UI) tool – Classification Station. This is another human-in-the-loop capability enabling employees with a simple interface to validate and correct the results of document classification and splitting  (similar to Validation Station used for data extraction validation).
To help you classify and split documents, we've also built the Intelligent Keyword Classifier. If you have a file that contains several documents, it will help you split that file into separate documents and classify them to ensure proper data extraction.
Additionally, there is the Intelligent Keyword Classifier Trainer which can learn from the data obtained from the Classification Station to improve document classification and splitting over time. All these activities are included in the UiPath Intelligent OCR Activities package.
Long-awaited updates are also coming for the Machine Learning Extractor. With the release of UiPath AI Fabric, you can now use its infrastructure to deploy, consume, manage, and improve machine learning (ML) models for UiPath Document Understanding. This allows you to either use your custom data to retrain one of the pre-trained ML models provided by UiPath, or bring your own model which you can also train from scratch using UiPath Data Manager.
We've also trained more ML models to help you process documents with no need to create templates or rules. This month we're launching the public preview of ML models for:
Purchase orders

Utility bills

Invoices for India

Invoices for Australia
You can learn more about these new features in the upcoming webinar about UiPath Document Understanding.
This is also an exciting month for UiPath Task Capture, which helps your team document processes more easily. This is the fastest version of Task Capture yet, as the application now consumes fewer memory resources.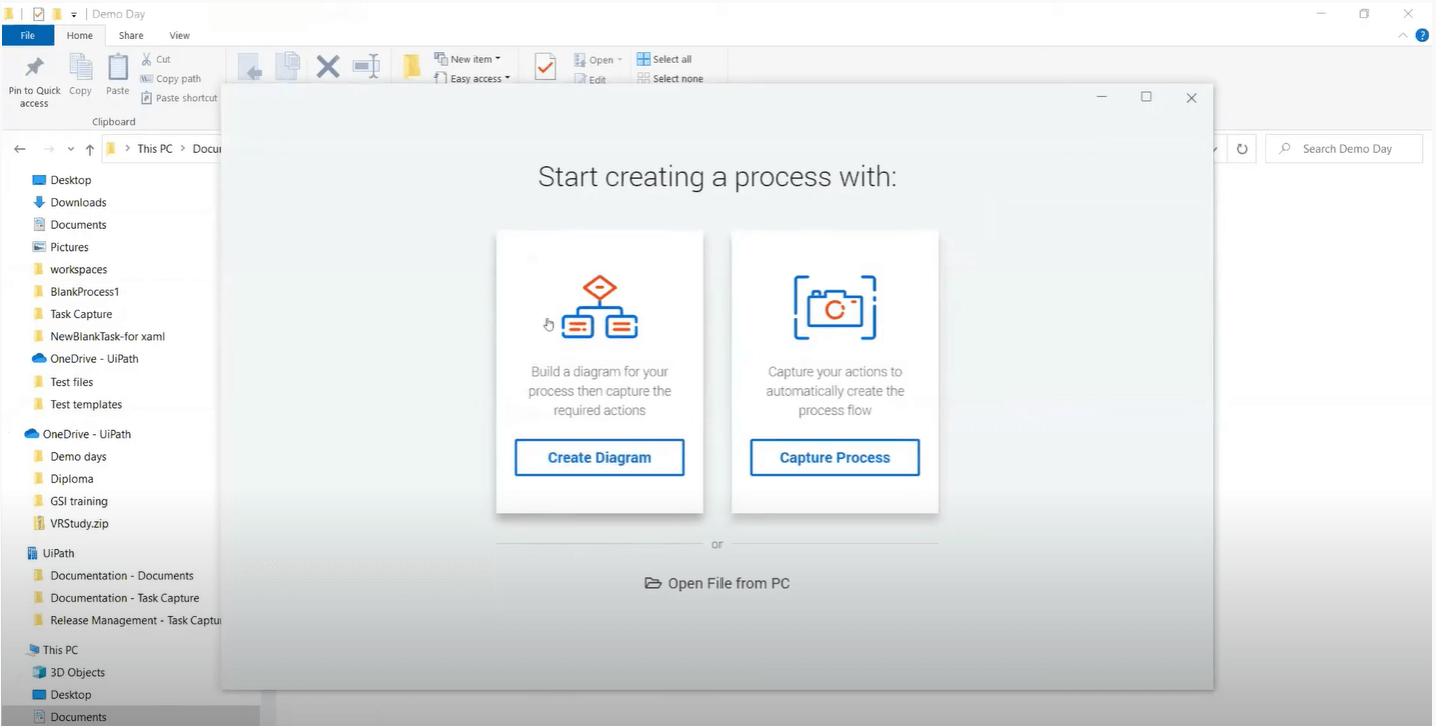 Task Capture 20.4.2 also includes a much-requested functionality to share the application more easily with your team through a .MSI file. We appreciate the community's continued feedback and are excited to offer an alternative to the .exe installation file.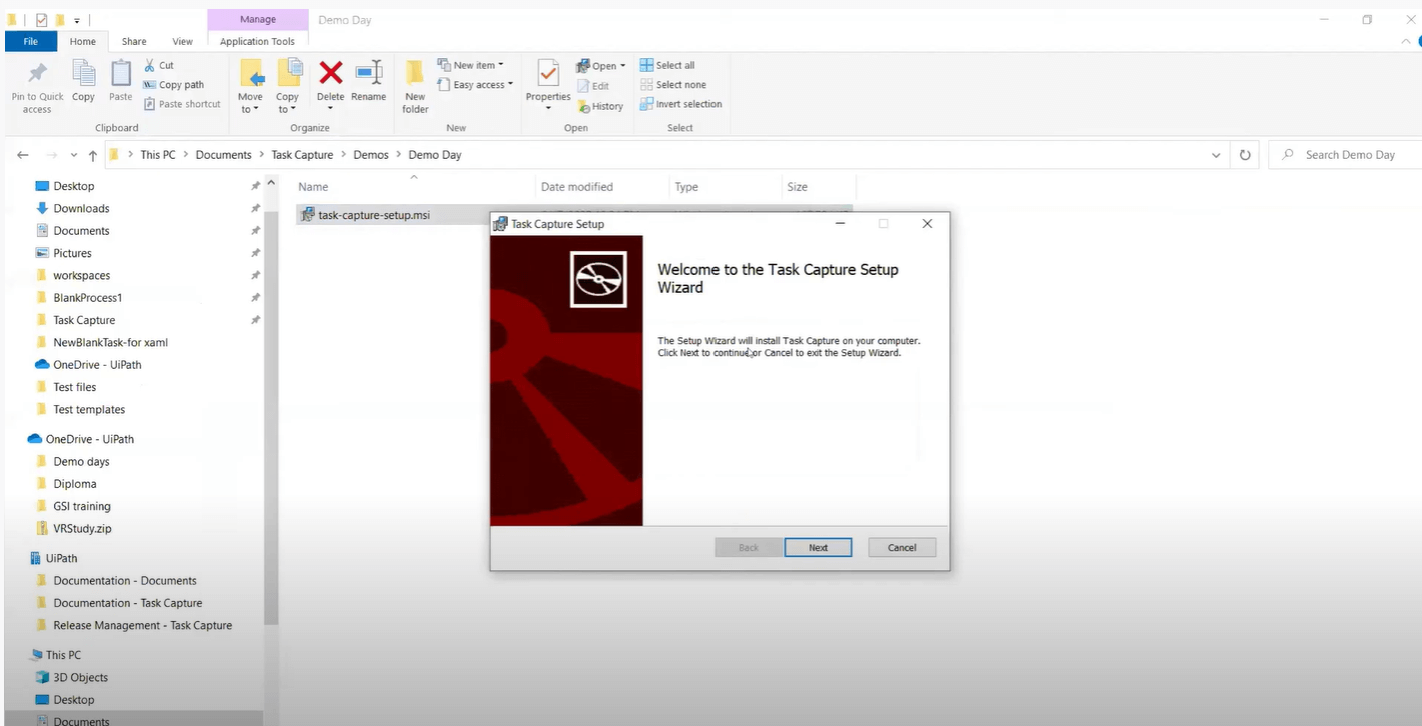 UiPath Action Center
Last, but certainly not least, let's talk about UiPath Action Center where software robots and humans can collaborate to get work done. We have been hard at work on an all new persona-based home page experience for our Action Center users. It has been moved outside of UiPath Orchestrator so that Action Center users can easily focus on the work at hand.
They have two capabilities available to them directly on the new home screen - Actions and Processes.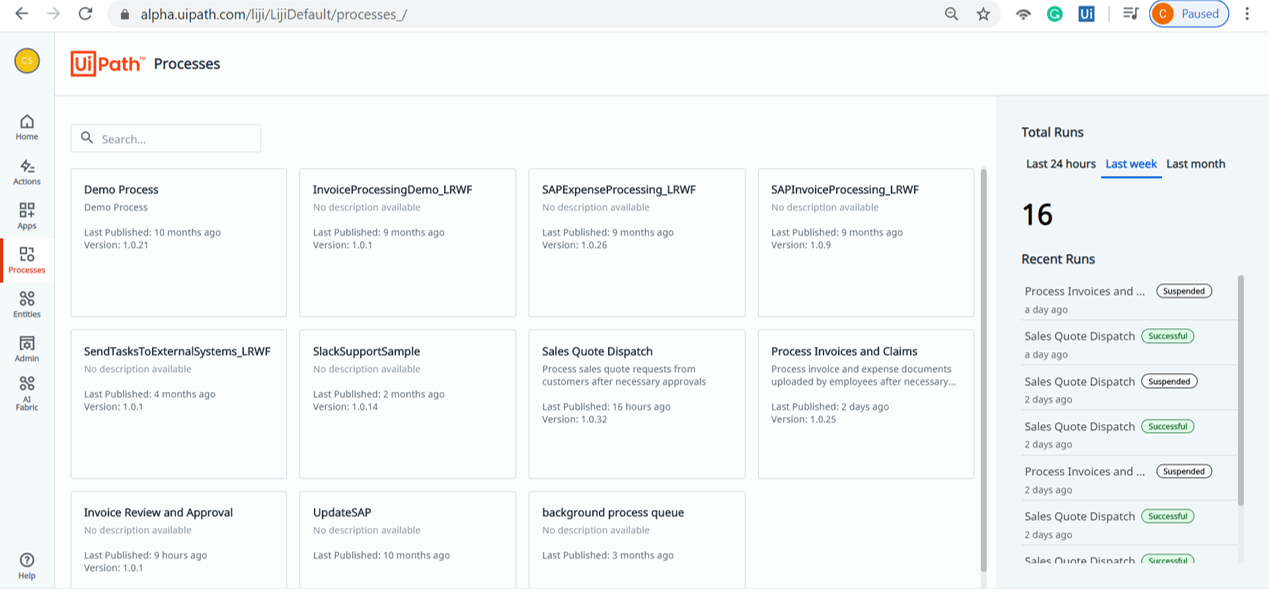 Actions make it easy for an automation to includes decisions that a human should make - like approvals, escalations, and exceptions - making it easy and efficient to hand off the process from robot to human and back again. This has always been a core capability of UiPath Action Center.
Processes are new and provide a simple way for Action Center users to trigger unattended processes. They can see all the Processes available to them and any Queue items that need input.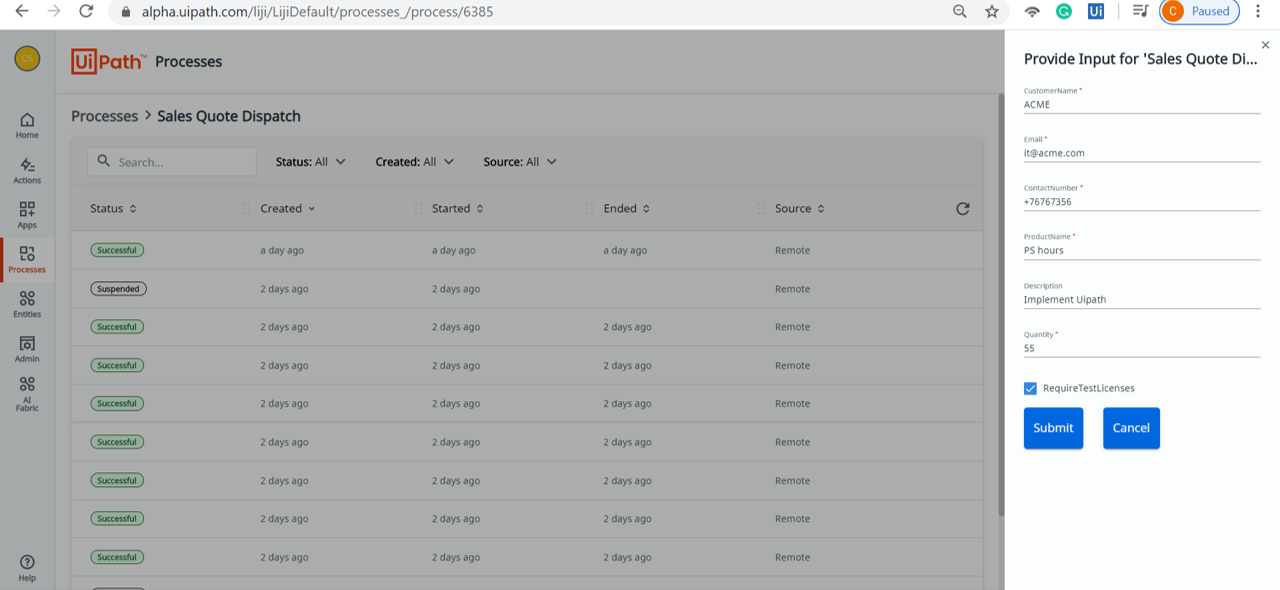 The idea behind this is to make it easy for a user to just provide the business inputs and not have to worry about the various activities involved to trigger a process and assign the robot. We even automatically generate prompts for any required input for an automaton in an automatically generated form if needed.
So, what can you do with this capability? Imagine you have a sales quote automation available, when you receive a customer request all you need to do is jump into the UiPath Action Center and trigger the process. Up comes an automatically created form to capture basic details such as contact name, quantity, and description needed as input to the automation. The form is submitted and triggers an unattended robot to handle the automation. The sales manager gets an Action assigned to validate the quote. Once approved, it's on its way and voila another happy customer. A business user can now trigger unattended automations with ease and without knowledge of Orchestrator and all the activities taking place behind the scenes. And in case you are wondering, there is strong governance and access is controlled through folders in the UiPath Orchestrator assigned by the system admin.
The new business user portal and the form-based triggering of unattended processes are getting some final touches over the next few days and will be available for private preview in July 2020. We are excited to hear your feedback on them.
As always, we invite you to sign up for the UiPath Insider Preview Program to try these new features and share your feedback.