Editor's note: this blog post was published in 2018. For updated information on how to automate the invoice process, visit the invoices section of our website and the Using AI to Automate Invoices and Receipt Processing blog post.
Original post:
It takes between 4.1 and 16.3 days for companies to process an invoice from receipt through payment approval, according to a research report by technology services company Aberdeen Group. This time effort might not really come as a shock, though—especially for companies and their employees who experience the manual effort still involved with processing invoices on a day-to-day basis. In fact, a study by Canon Business Process Services suggests that more than half of all invoice processing requires at least 76% manual input.
In times of increasing digitization and automation, these numbers reveal that companies are missing out on possibilities for making their finance and accounting departments more efficient. And the high percentages of manual labor indicate significant inefficiencies combined with a lack of central or standardized invoice management processes, which can also lead to unnecessary inconveniences like unpaid invoices (and the associated late fees) as well as higher than necessary labor costs.
Automation's potential with invoice processing
Financial processes are critical to the overall functionality of companies, which means that there may be doubts regarding the capabilities and success rates of Robotic Process Automation (RPA) for accounts payable activities like invoice processing.
Invoices that companies receive from their suppliers sometimes, for example, arrive in multiple different formats: as a paper copy, a Microsoft Word document, a PDF email attachment, or a fax. Moreover, a company's finance team is responsible for manually transferring the data from these various invoice formats into the company's database and dealing with any discrepancies.
These challenges make it difficult to handle invoices in the same way each time and, as a result, drive company employees to process invoices manually. Moreover, because the data in these invoices is typically unstructured, this manual transfer process is time-consuming and prone to errors.
But do these operations need to be done manually?
In short, the answer—perhaps unsurprisingly—is no.
Invoice processing with UiPath
While RPA can be applied to a number of finance and accounting operations, invoice processing is a prime example of the technology's potential for driving efficiency.
RPA software robots can automate data input, error reconciliation, and some of the decision-making required by finance staff when processing invoices. At the same time, automation is able to limit errors in such processes and reduce the need for manual exception handling.
Let's take a look at how the UiPath Enterprise RPA Platform can be used end-to-end to move an invoice from receipt to payment in a matter of minutes.
Invoice receipt
UiPath RPA software robots are able to constantly monitor a dedicated folder where invoices are saved by employees (or other software robots) in PDF format. Once robots detect the presence of an invoice in the folder, they begin to extract information from the document. 
Information extraction & transfer
Using intelligent optical character recognition (OCR) and natural language processing (NLP) capabilities, software robots are able to read out the information that is visible on the invoice. After robots extract the key information from each invoice, they use their credentials to open the company's database or enterprise resource planning system, if not already open. The robots then start processing the invoices one-by-one by transferring over the relevant invoice information.
Email notification
After successfully registering each invoice, the software robots are then able to send posting notifications in the form of emails to the responsible employee or to the vendor in question. An email is also sent to the responsible party in case of an exception.
Other background activities
During this whole process, the software robots are also running background activities such as monitoring the dedicated invoice folder or its email address, performing basic checks to see if the company's database is open, and verifying whether vendor information (e.g. VAT number) on the invoice matches what is already in the database.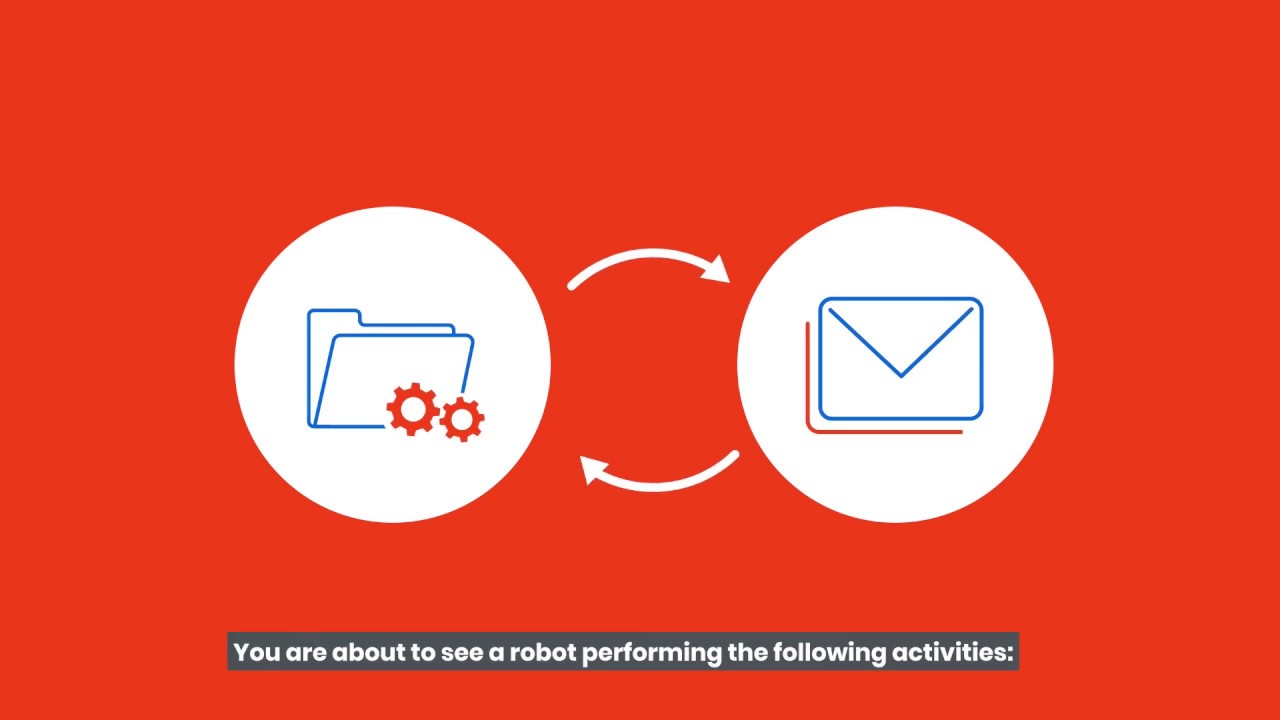 Fast, measurable outcomes
Let's see how businesses can leverage the UiPath Enterprise RPA Platform in driving down the costs and simultaneously increasing the efficiency and accuracy of their accounts payable operations.
Global BPO provider uses UiPath for Citrix intensive automation
A global BPO provider used UiPath to reduce the delivery effort in several of their clients' invoice process. This required access to their ERP system through remote virtual environments (Citrix technology). Via UiPath, the ability to precisely recognize screen elements and drive seamless automation even in the toughest scenarios such as Citrix helped the business process outsourcing (BPO) to reduce the delivery effort by 70%, with a drop in AHT (average handling time) from 10 minutes to three.
Reducing customer complaints and increasing vendor satisfaction
The claims' unit of a global property insurer had challenges in releasing vendor payments within agreed service level agreements (SLAs). The process was operating in a dual-shore environment, which added to the complexity of the operating environment. The client had identified this process to be a major contributor to vendor attrition and customer dissatisfaction.
With automation, the process was automatically triggered with the receipt of a vendor invoice. A UiPath Robot validated the eligibility of the claim against each line item of the invoice. Each line item of the invoice was audited against a predefined validation process. Exceptions were auto-routed and part-payments were released, and the vendor notified electronically. Once approved, the balance payments were also released.
The company managed to improve productivity by 70%, reduced cycle times and improved communication thereby reducing customer complaints and increasing vendor satisfaction.
The total cost of operations was reduced by more than 50%.
Check out how other UiPath customers are automing invoice and other F&A processes or get ideas from our F&A infographic (excerpt below).