Editor's note: Some of the UiPath product names in this article have changed. For up-to-date information on the UiPath product suite, check out the UiPath Platform page.
Last week, UiPath held FORWARD III, the industry's largest gathering of Robotic Process Automation (RPA) practitioners, experts, and industry insiders. By all measures, the entire conference was a huge success, but one event really stood out.
To conclude the first day, Daniel Dines, founder and CEO at UiPath, delivered a memorable keynote presentation called "The State of UiPath." Highlights included his description of our explosive growth and how our company is well positioned for future success as the entire RPA market is poised to take off.
He also offered a glimpse into the future, both to share a glimpse into what's next for UiPath and provide a sneak peek at new innovations still to come.
It was a great presentation, and one that we wish the entire RPA community could see. In case you weren't at FORWARD III, this article offers a brief summary of his key takeaways and insights. Enjoy!
"Explosive growth" is an understatement
First, Dines highlighted our impressive growth rates, most notably in terms of customer acquisition. 
Experiencing explosive growth in just two short years would make some enterprise software companies arrogant but Dines expressed a different emotion: gratitude.
"A little over five years ago, UiPath existed in a very small apartment," he explained. "Now, to have over 3,000 employees here is very humbling. Yet we couldn't have done it without your support and we thank you for all you've done to contribute to UiPath's success."
The opportunity ahead
Even better, UiPath is now the clear leader in an industry that is itself experiencing unprecedented success in terms of overall adoption and future growth.
For example, UiPath Enterprise Cloud has had more than 30,000 robots connected in the last 30 days and now adds a new user every 90 seconds. Additionally, according to Forrester, RPA will become a $16.2 billion market by 2023, presenting new opportunities for growth, although Dines said that he thinks the real market will be even larger.
Why is this? He believes that the UiPath vision of 'a robot for every person™' will truly enable the market to explode and empower employees to focus on higher value, more meaningful work.
Technology has always been able to change the way we live and work, from the Industrial Revolution to where we are today. I believe that we're on the cusp of a new revolution where technology in general—and RPA in particular—will radically change how humans work in much more impactful ways.

Daniel Dines, co-founder and CEO, UiPath
Client successes
The presentation also highlighted a few significant successes UiPath customers have experienced with RPA. While we don't want to ruin the surprise (stay tuned for new case studies and additional information), the keynote featured:
A single employee at SingTel, who after 47 years (!) of working in the same position, developed her own UiPath robot. She successfully automated a process that once consisted of 300 clicks and took nearly five hours to complete. Now, this same task takes only two to three minutes.

New York-based social services nonprofit organization, The New York Foundling, partnered with UiPath to automate a number of manual tasks, including one process that required five different copy and paste steps. As a result, the organization was able to save tens of thousands of hours per year, time savings that allowed the nonprofit to provide the highest levels of service excellence possible.

The United Nations International Computing Centre (UNICC), which used RPA technology to do more with shrinking budgets and increasing political climates. UNICC's digital transformation was driven by a new leader, who challenged them to do more with technology. In this case, they believe that RPA will improve many vital back-office processes, and in doing so, pave the way to UNICC may save up to $1 billion, savings which can be used to further the UN's mission.
UiPath Foundation
The presentation by UNICC was a perfect transition into Dines' next update: an update on UiPath Foundation, a program designed to nurture the tremendous potential of children coming from underprivileged families.
The objective of UiPath Foundation is to shift a reality of inequalities to a world of opportunities, through co-designed educational solutions, focusing on giving children living in poverty the skills and tools to reach their highest potential.
What's next for UiPath?
Dines also offered a sneak peek at various new enhancements and capabilities, such as the new UiPath Test Automation solution, which is designed to further democratize RPA by enabling testing to work for any part of the organization, not just IT or development.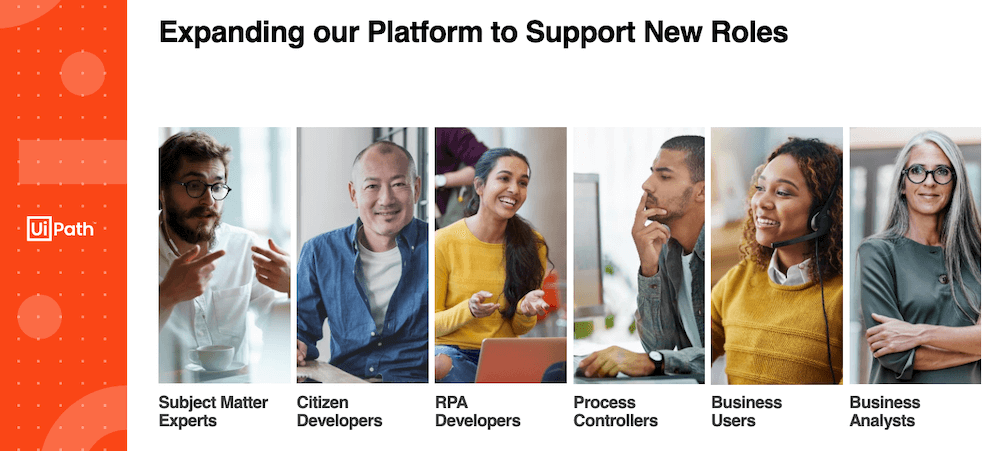 Finally, Dines revealed new enhancements available with the 2019 Long Term Support (LTS) release of the UiPath Enterprise RPA Platform, a release that has been designed to help our users across the entire automation lifecycle.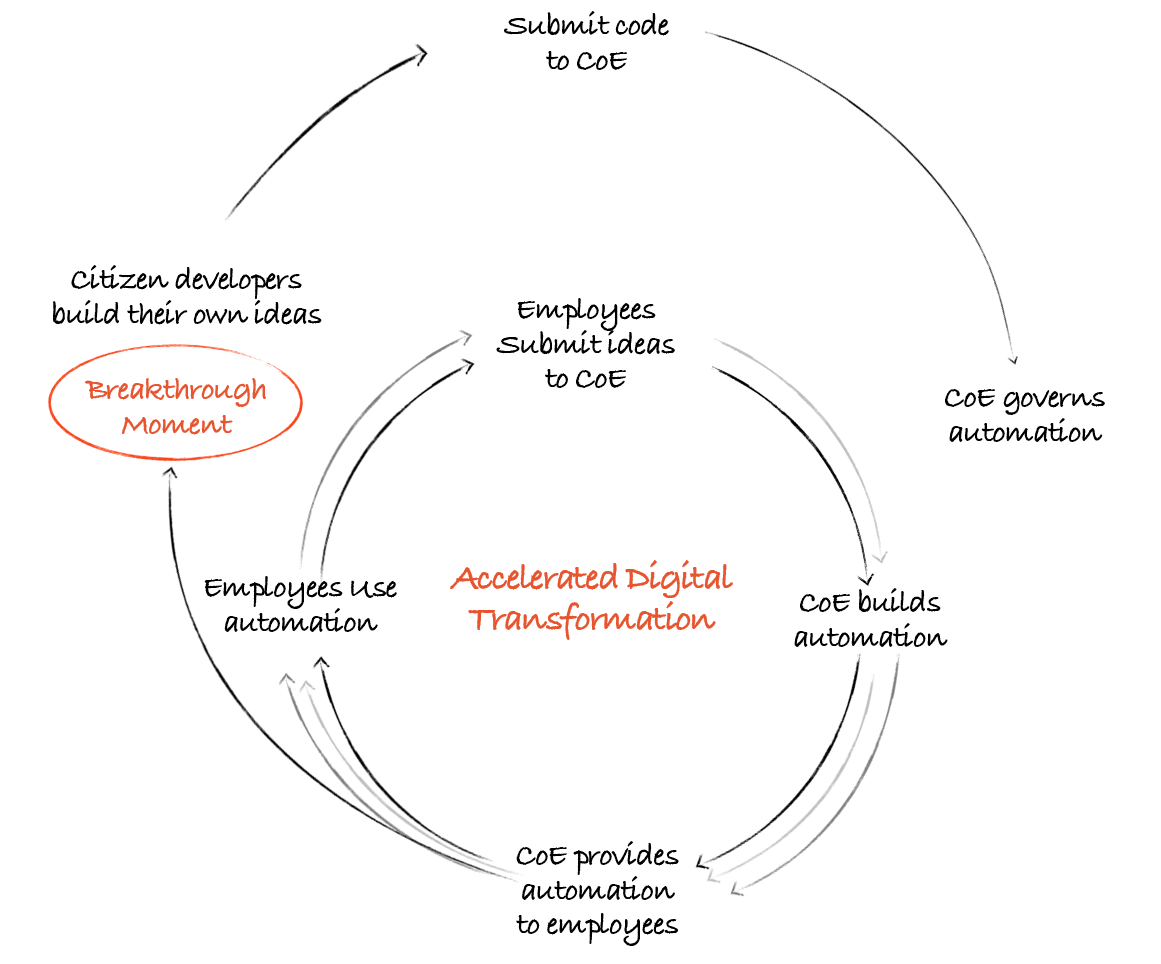 The automation lifecycle is a phased approach to implement and scale automation in your enterprise and includes the following stages:
Plan: Discover the best business processes to automate with the combination of data-driven products powered by artificial intelligence (AI) and crowd-sourced suggestions from your employees.

Build: Develop automations for the selected processes ranging from the simple to the complex.

Manage: Centrally deploy, schedule, and scale your automations underpinned with defense-grade security.

Run: Your digital workforce of robots works with your business applications to complete your automations.

Engage: Bring humans into the process as needed to collaborate seamlessly with robots.

Measure: Insights into the operational and business outcomes of your automations.
A humble approach to the future
As you can tell, the future seems bright for UiPath, but according to Dines, we're not content to rest - or to get too confident. He closed his presentation by reminding us all of the UiPath company culture and values, which include the goals of "being fast," "being immersed," "being bold," and above all else, "being humble."
To get the full presentation and other FORWARD III presentations, videos, and guides delivered right to your inbox, sign up for the free FORWARD III event pack.