Starting your RPA journey is closer than you think with our Robot Pack – six fun automation robots you can download and use today.
Convert Your Files the Smart Way
In a modern world that requires such a large shift to online data storage, transforming and adapting your business and files to a digital world has become necessary. By automating your repetitive tasks of converting files, this robot is your ideal tool to save time, money, and human error.
Over the last several months, transforming and adapting to a digital world has become necessary. Whether you move your professional or personal progress, Robotic Process Automation (RPA) extractor robots like this are essential to assisting conversions without unnecessary issues.
Imagine that your professor gives you a PDF document to complete an assignment. After copying and pasting this assignment into a doc, you will find that the result is absolutely unreadable. Free "conversion tools" online won't help you either; they are generally offered by sketchy websites giving you 15 popup ads at the same time that you may not trust. The File Converter bot is your solution.
The File Converter bot, built by UiPath RPA Developer Lead Radu Bucur, lets you easily convert your files to a new format. The bot can also reduce their size for simple storage, send them as attachments, and enhance the overall utilization process by:
• Increasing the number of file processing options

• Making files readable without using Microsoft Office

• Making files readable as plain text
Before we begin, please note that the dependencies (custom activities) of this robot are installed automatically with the package. For other robots, always check the dependencies section, and make sure to download the listed custom activities if needed. You can find the installation guidelines here.
Converting from doc to PDF
1. Install the package and open the project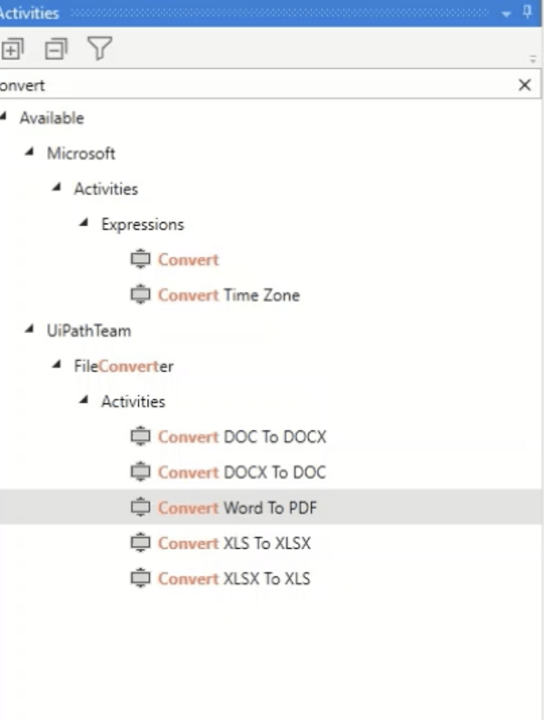 2. Drag and drop the activity of your choice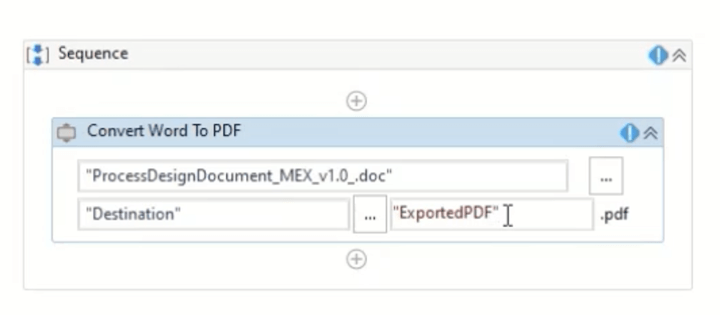 3. Open the file that needs to be converted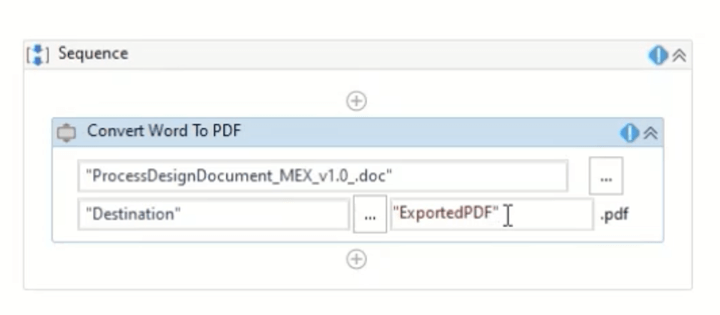 Here is a video of the File Converter bot converting a DOC file to DOCx and DOC to PDF.
It's that easy! The File Converter bot is one of the six software robots available in our free Robot Pack. Download the Robot Pack and start using the robots today!
Judy Lee is a Content and Communications Manager at UiPath.
---