One of our main goals as a People team is to maintain a culture of belonging at UiPath. To celebrate diversity and to provide equal opportunities for employment, growth, and advancement. Some of our colleagues like to take that a bit further, outside the company, in places and contexts where it is so much needed. And sometimes they get public recognition for that.
Our wonderful colleagues from India just won the Best D&I Initiative Award by Women Leadership Forum of Asia. UiPath employees partnered with many foundations or communities. They were involved in several projects that supported women to go back to work, helped them re-skill, mentored them for leadership roles and guided them towards IT organizations. Here are some of the great initiatives they had in these last years.
UiPath India partnered with BeyonDiversity, a Global Diversity foundation to kickstart promoting inclusive growth. This symbiotic partnership started back in January 2019, at the BeyonDiversity Summit, Delhi. UiPath employees worked on a multi-pronged approach to bring diversity to the company and empower our employees to reach better heights in their careers.
Two of our employees, Sahana Shekar and Adishri Charla, were part of BeyonDiversity's Leadership Accelerator Program, a six-month structured mentoring program with a network of chief experience officers, committed to advance women leadership. The program aims to invest in high potential women leaders, to expand their skills, network and visibility and accelerate their leadership journey. The impact of Sahana's and Adishri's work is being deeply recognized in the community and inspiring others to create a change in their lives.
Her Second Innings (HSI), a community that supports women returning to work, was another partner for our employees. Working women face a challenging obstacle course when trying to return to work after having taken a break—for maternity, for family, for health reasons. And HSI is there to help them get over these obstacles. Bringing Women Back to Work was launched in July 2019 by Sahana Shekar, who's working as a Director, Product Support at UiPath. Sahana is also a part of the UiPath Women's Circles, which was a program structured by Stanford for peer support, mentoring, education and shared experiences.
Through Bringing Women Back to Work, volunteers wanted to create an opportunity to upskill or reskill women in areas like automation and deep tech, the next big things in the industry. Two batches of training sessions were conducted, followed by an advanced certification for 60+ women, who are returning to work. As a next step, some of these women were given the opportunity to join UiPath for an internship for six months and receive mentorship under our leaders.
Rashmi N, one of the women who were part of the program is very excited about the program. "Many thanks to the HSI team for convincing me to join the RPA course. In short, the course is well structured with a lot of hands-on experience and live project exposure. After the course, the team shares your resume within their network and tries their best to schedule interviews. I'm going back to work with the help of HSI and I can't thank them enough." She is now working at UiPath, in our product support team.
Other initiatives that helped UiPath India earn this award were partnering with NASSCOM Foundation to re-skill women in RPA and with Women in Technology. For this last community, UiPath volunteers held women hackathons, participated in their conclaves and helped guide and mentor women for placement.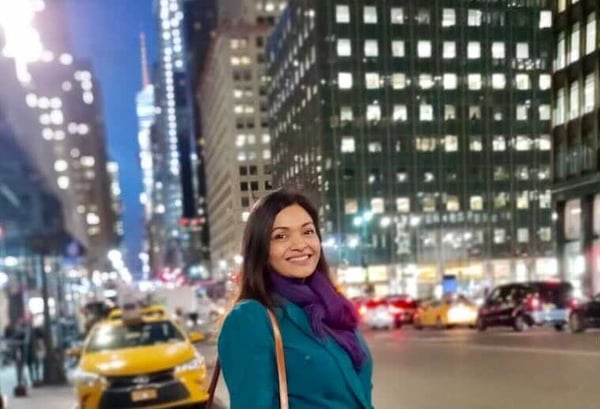 Sahana, one of the promoters of these programs, sees a new opportunity for women in India and not only, considering the pandemic. "With rapid adoption of remote meetings, learnings, and technologies, the necessity of working from common office premises is being questioned, giants such as Microsoft, Amazon are considering making work from home policies mainstream. Now all of this opens a myriad of benefits for women in IT. Remote and flexible working hours means - less commute time, balance of work and increased productivity. This will provide a fair chance for the IT field to bridge the infamous Gender gap by attracting the top and highly talented women which was missed so far."
Being an equal opportunity employer, UiPath ensures that it is in a great position to create a change in the mindset of the community.
---