Early on in my career, I was so focused on developing into the leader I wanted to become, it didn't occur to me that I could serve as a role model for other women. Then one day, a woman came up to me after a networking event and said, "If you can do it, I can too." That's when a light bulb went off in my head, and with it an important responsibility to pay it forward, to serve as a mentor, and to be a supporter of the next generation. With my daughter in college and beginning her career soon, I'm encouraged to see the progress we've made, but we're all well aware we still have quite a journey ahead of us.  
In this spirit of paying it forward, we reached out to some of our inspiring women leaders at UiPath, around the world and across the organization. We asked them to share the best advice they'd received or the advice they'd give to their younger selves. I hope you'll find them as inspiring as I do.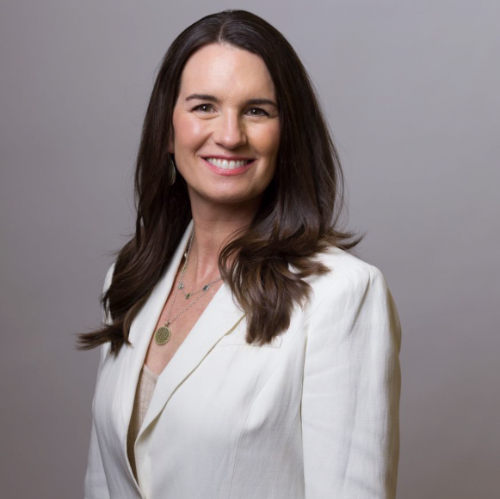 Bojana Bowermon, Area Vice President, Emerging Enterprise, United States of America
Always be curious and build a community around you. It's something I've learned early on. You should never be alone in your journey. When meeting people, be intentional and ask curious questions. My favorite question to ask people is "What is your spirit animal?". It's pretty revealing.  
One year I dressed up as a "Busy Bee" for Halloween (my spirit animal). My grandfather was a beekeeper and somehow, I've always associated with bees. They represent the characteristics of innovation, creativity, wisdom, and community. Nature drives so much of who we are. Getting to know your true self and getting to know others around you will make for a very successful career.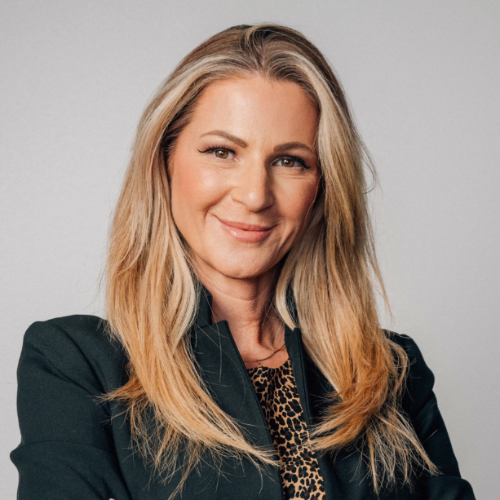 Diana Tatulescu, Senior Legal Counsel, Romania
My manager here at UiPath once shared with me, "Don't apologize when you're right." And as a woman in business, I've realized it's really important to stick to this.  
I was raised in Romania where the culture is very much that making mistakes is bad and very much frowned upon. So, I was always so afraid of making a mistake. But the UiPath culture and Daniel's vision when I joined was completely different to that. It was the first time I'd actually seen first-hand a company that lived its values. I just didn't think that actually happened.    Working here has given me confidence and I've learned that it's okay to make mistakes, and then to own them and solve them. I'm no longer always thinking about what could go wrong, instead I'm focused on the possibilities if things go right.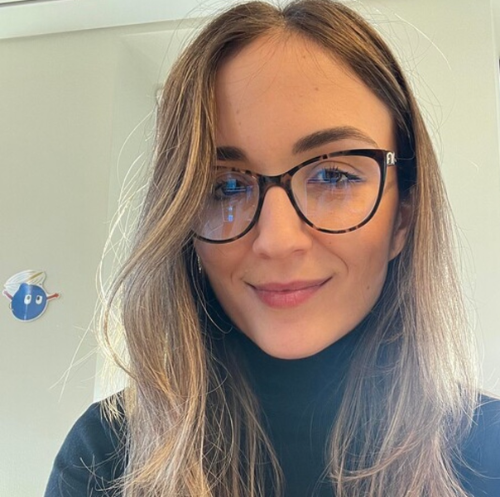 Larisa Lazar, Channel Alliance Manager , Germany
Looking at the humble beginning I had growing up in Romania, I quickly understood that working hard is undoubtedly the biggest reward. Being a first-generation student was both challenging and special, but I always remembered that the effort I put in and the pitfalls I overcome are giant leaps forward, not only for me but for the next generation of young, ambitious women. I had the privilege to grow up in a safe environment, where I was constantly reminded that I am the builder of my own future, a future my parents never afforded to dream of. I was determined to never let people make me feel small because of my age, gender, or ethnicity. Ultimately these attributes are my greatest strengths, not something that will hold me back. I was so grateful to be able to start my career at UiPath, surrounded by many great people and mentors. I can truly say I embody and live by the values at UiPath every day. It's not only about the work ethic, it's a state of mind, a state of energy we share at UiPath. In short, abilities are one thing, but attitude is what sets people apart. Be positive, remember where you came from, have fun, and work hard. That's the key!
You are on your own journey - and it's okay if you don't know to where. It is important to resonate with a vision and be confident of your abilities. I never thought I would end up in sales, and neither did the people around me. I´m glad I did not succumb to the voices saying, "No it's not for you." I attempted the absurd and achieved the impossible. Nothing can stop you if you follow your inner self, take a deep breath, and embrace the challenge. "Women and tech don't go together." I am so grateful for this sentence I was once confronted with—it shaped and paved my way into this industry more than any other advice I was given. I am proud to share the experiences that got me to where I am. Nothing will ever hold me back now. Trust your inner voice; it speaks to you with the wisdom you have accumulated throughout every situation you have endured. Your inner voice strengthens your outer voice, and it is worth being heard.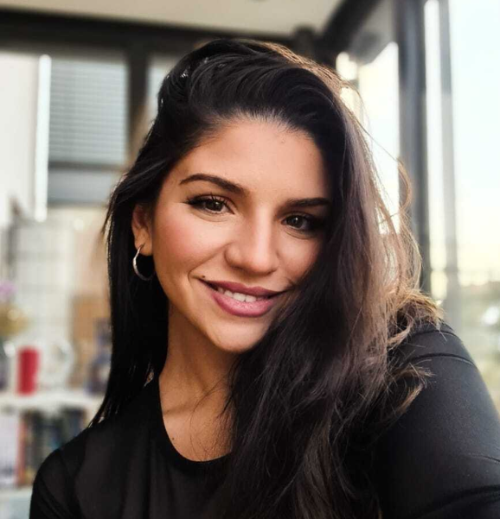 Pamela Kundu, Senior Director Sales Engineering, India
I wish I had identified a sense of purpose and passion early on in my career. It took me a long time to realize I enjoy customer facing roles more than engineering roles. I started my career in product engineering and dragged myself into coding for many years until I got my first break into consulting. The new role just let me breathe and I could see my north star that kept me on my path of purpose to date. Go-to-market (GTM) teams became an obvious choice and I found my passion in solving customer problems and as I started leading with so much genuine passion for the job, I came across as an authentic leader and kept on thriving in various GTM roles I took over in the last few years across different organizations, including my most recent role at UiPath. Steve Jobs has been a big influence on my professional life, and I took his advice "The only way to do great work is to love what you do," very seriously and it helped me be the version of myself that I admire today and feel proud of.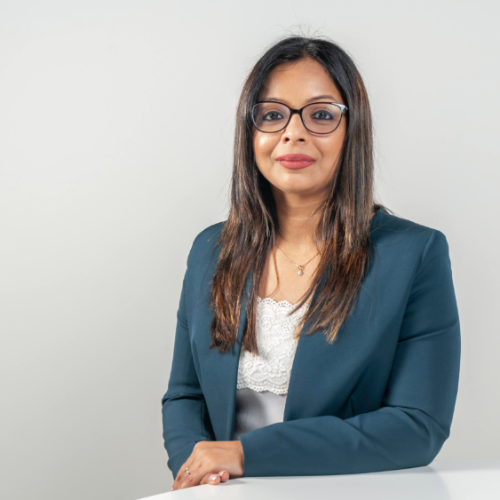 Simona Balan, Director Finance PMO, Romania
My advice to my younger self and anyone starting out in their career is to believe in yourself and your abilities. Don't let self-doubt or fear hold you back from pursuing your passions and achieving your goals. With hard work, determination, and a belief in yourself, you can accomplish anything you set your mind to. The story behind this advice comes from my own experience. When I was younger, I often doubted myself and my abilities. I was afraid to take risks or pursue my passions because I didn't believe I was capable of achieving success. It wasn't until I started taking small steps towards my goals and seeing progress that I began to believe in myself. I realized that my doubts and fears were holding me back from reaching my full potential.
Vanessa Silva, Senior Director Talent Acquisition, United States of America
The career advice I'd give to my younger self is to always take up an opportunity when it presents itself, even if you can't quite see how it fits in to the bigger picture of your career journey. There have been countless times where I was approached by leadership with an opportunity (new role, increased scope, project participation) and many times the little voice in my head would start to doubt myself with thoughts such as "Am I ready for this?" "Do I have the skills necessary to succeed?" or "This isn't part of the plan I had drawn out for myself; I am not sure I should do it". Had I listened to those thoughts, I would not have seen the success I've seen to date, nor would I have the experiences I carry with me.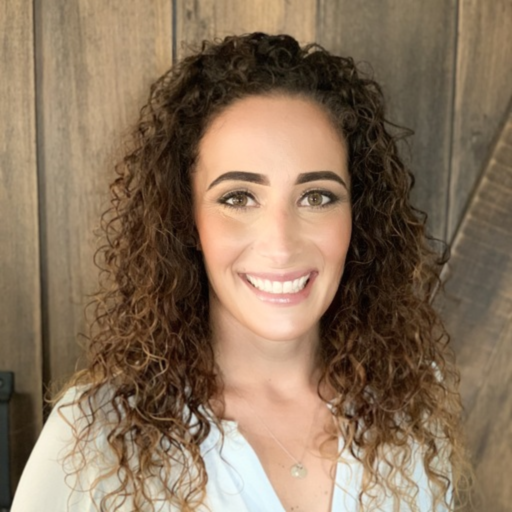 We invite you to spread some positivity and inspiration this Women's History Month! Take a moment to reflect on a woman who's inspired you, whether it's someone you work with or a famous figure. Share your story with the world by tagging a friend in this post or simply reposting it. Together, we can uplift and celebrate the incredible women who make our world a better place.