Last week, we held our first big event highlighting our Bellevue product team, with the theme of "Where RPA Meets AI." With appearances from several of our leaders, plus industry voices from Google, Microsoft, and Madrona, not to mention an inflatable human foosball court and giant battleship, the event was attended by hundreds of people from the local tech community and was a massive success.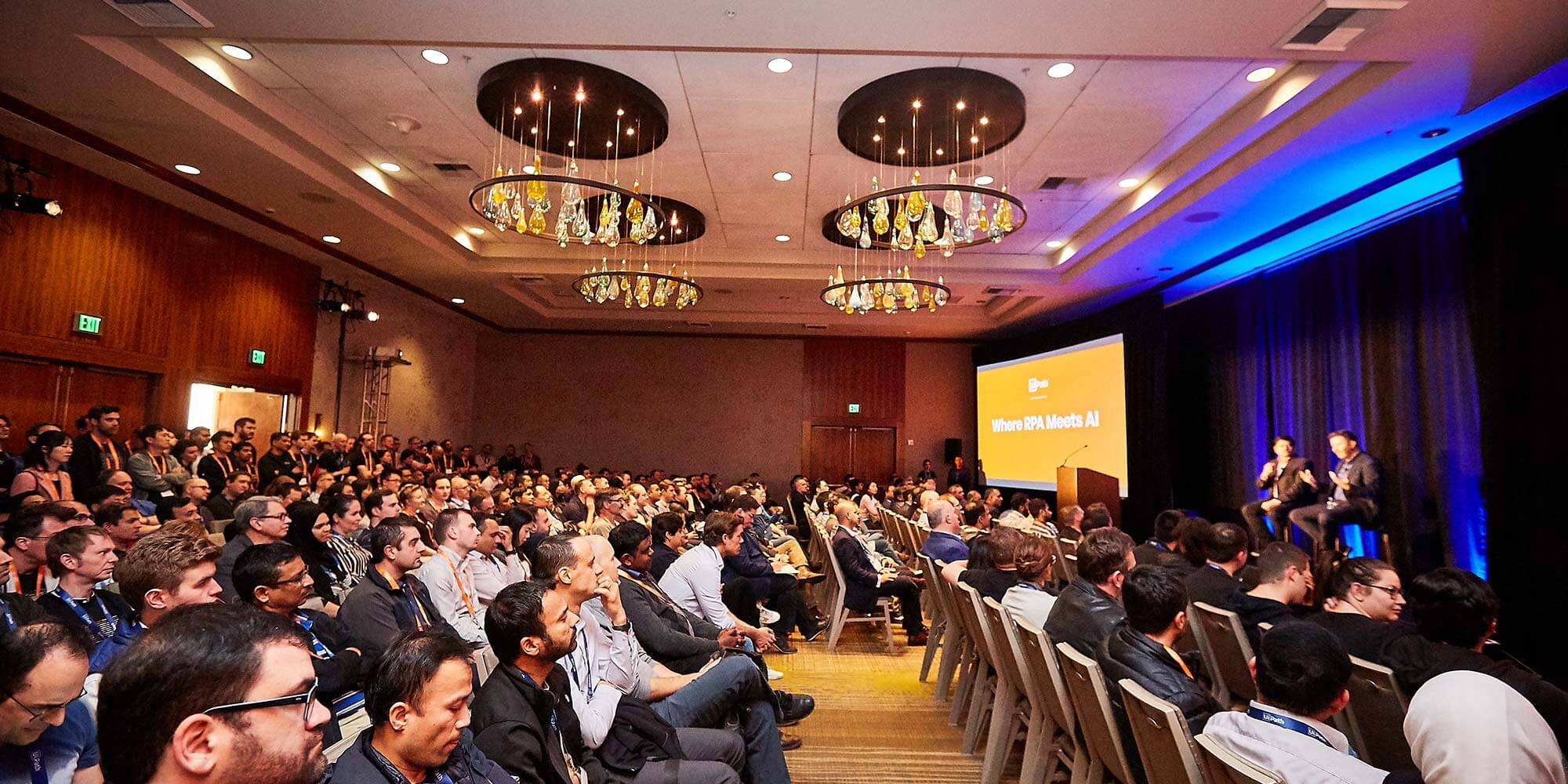 During the speaking portion of the event, UiPath CEO Daniel Dines and Soma of Madrona Ventures Group discussed the company's vision to build our US RnD headquarters in Bellevue and tap into the incredible pool of local AI and Machine Learning talent.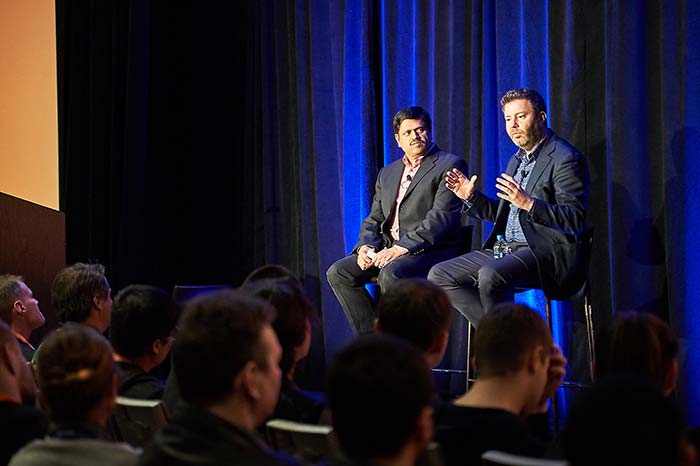 There was also a product demo showing off our easy-to-use RPA platform and our groundbreaking new advances in computer vision. After that came the main event, a panel led by Alan Boyle of GeekWire, and featuring Marie Myers (CFO, UiPath), Jay Bartot (CTO, Madrona Venture Labs), Scott Penberthy (Director of Applied AI, Google), and Gurdeep Pall (Corporate VP Business AI, Microsoft).
The panel discussed the future of work and how RPA and UiPath fit into that future, and the panelists weighed in on what excited them about our products. Marie in particular, who is a recent hire to our executive team, discussed how she saw the potential for RPA firsthand in her previous role at HP.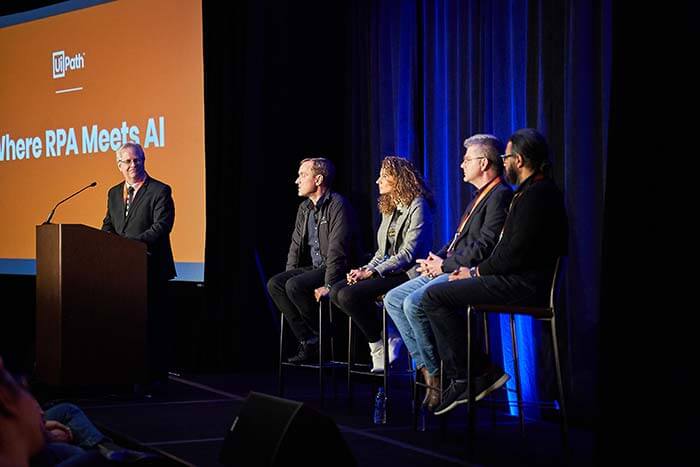 After the panel, we heard from UiPath's VP of AI, PD Singh, as well as Chief Product Officer Param Kahlon and a surprise appearance from UiPath Japan CEO Koichi Hasegawa. PD discussed his team's work in tapping into the potential of AI to bring RPA the last mile into decision making, and Koichi shared how UiPath has found massive success in helping Japan combat the difficulties of its aging workforce.
Once the talk was done, we opened things up for food and fun.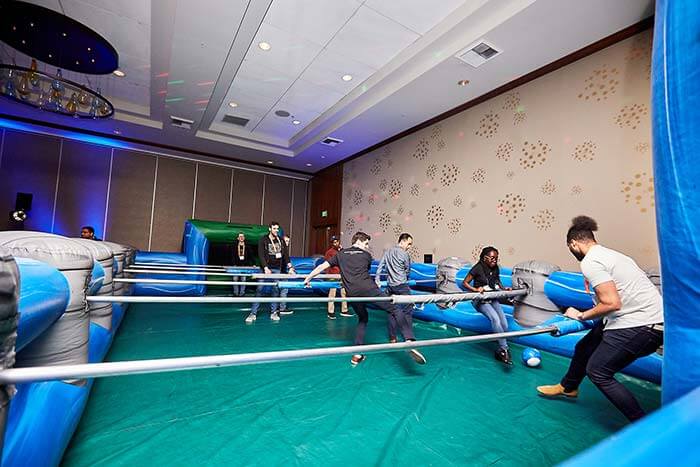 All in all, the event was great and showed UiPath's commitment to building a strong presence and team in the Bellevue area.
UiPath is 2500 people strong globally, and has been valued at over $3 billion. We are just getting started in Seattle, so now is the perfect time to join--we are hiring aggressively for product roles, building out our core product with groundbreaking AI and ML capabilities.
---