This series will give you the opportunity to get to know our leaders at UiPath. They're the ones who carry on lots of other responsibilities on top of overseeing their team's projects and processes. They make sure to hire the right people for their team. They act like coaches and mentors. They support our colleagues to become the best version of themselves. And they do all this while fostering a truly great team culture.
Meet Gautam Goenka – an engineer at heart, an aspiring writer, and a devoted parent. With over 25 years of work experience, Gautam spent most of his career, 17 years, at Microsoft. In his last role, he was Partner and Engineering Leader for the Edge Browser team in India. Additionally, he's contributed with his expertise as the Head of Engineering at different startups. Passionate about software, Gautam feels fortunate to have found his ikigai in this profession.
Since July 31, 2023, Gautam joined UiPath as Vice President of Software Engineering for the Bangalore, India team. He leads our current engineering teams for UiPath Test Suite, Automation Suite and AI Center, Apps, Action Center.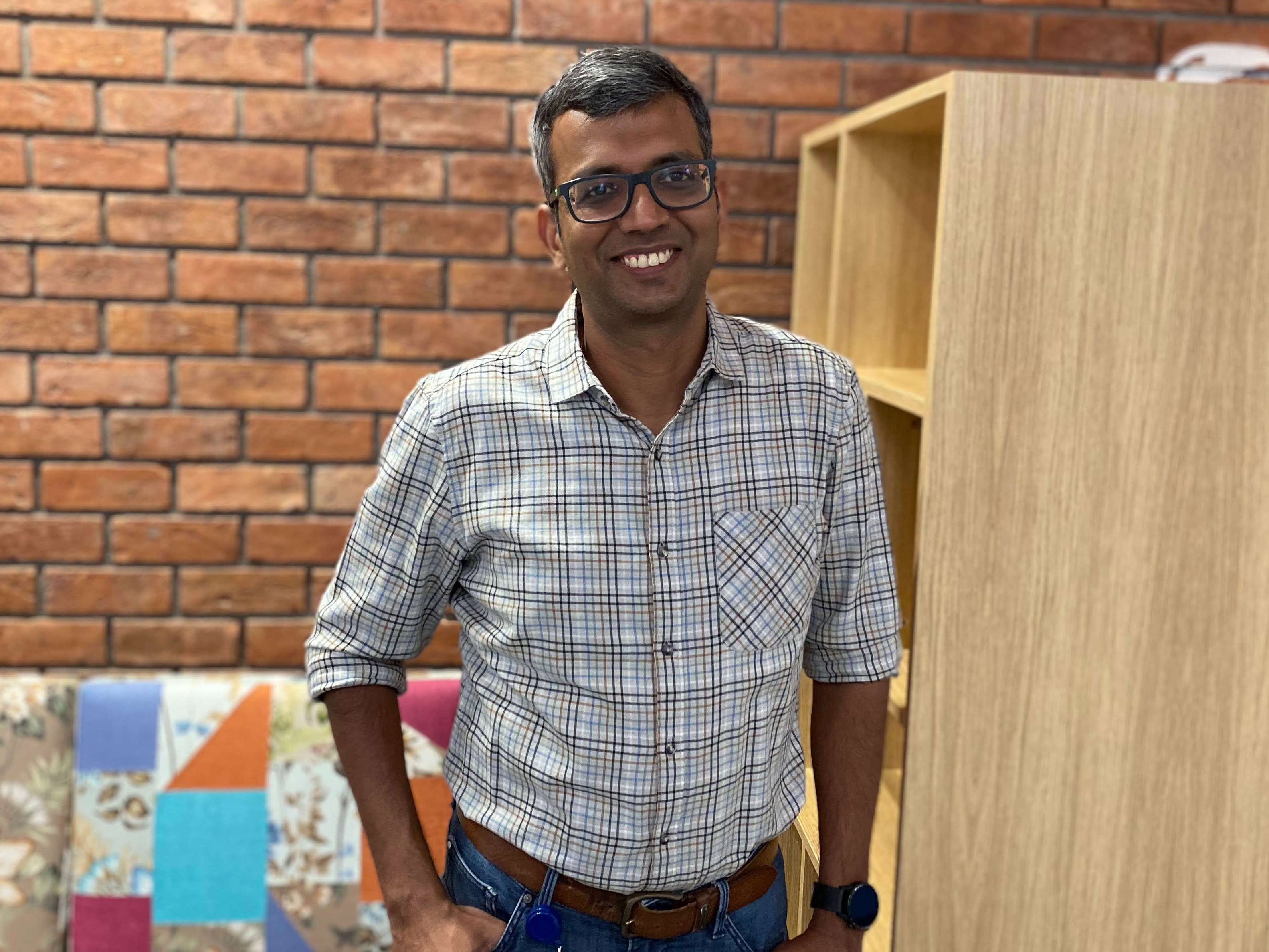 Tell us a bit about your career journey. How did you get to where you are today?
The story of my upbringing is quite intriguing and unique. I belong to an Indian community called Marwari, who are known for their business acumen and run a lot of small businesses across India. The default career path in the community is to study commerce and join the family business. Hence, when I expressed the desire to pursue my passion in science to my parents, there were reservations. However, I persisted, and I was the first person in my extended family to have secured a place at the prestigious Indian Institute of Technology Kharagpur (IIT). My journey from there was truly transformative, as I embraced new experiences and perspectives. I learned the power of perseverance and the courage to venture into unexplored territories. Believing in myself, the commitment to hard work and the ability to adapt to change have led me to discover many opportunities.
Throughout my career, I've been lucky to work on diverse and innovative projects. Instead of following the trend of moving to the U.S., I chose to stay in India and joined Microsoft India in 1999, when the India Development Center was still in its early stages, having only about 25 people. It felt like working in a startup within the larger Microsoft umbrella, exploring new technologies like J# and building products on the .NET platform. During my time there, I worked on a variety of new products, like Azure DevOps and Azure AppInsights. Later, I embraced a new challenge and joined Kony Labs, a startup focused on application development platforms. At Kony, I experienced the ups and downs of the startup journey, while leading Engineering for the platform as we transitioned from a platform company to a low-code apps company. The pivot was successful and Kony got acquired by a banking software company.
After some reflection, I returned to Microsoft and I was part of the Edge browser team, where I had the mission of retaining customers on new Windows devices. Later, I joined a startup competing with Workday and then moved to UiPath.
One of the highlights of my career was during the early days of Microsoft India Development Center, where despite being fairly junior, I had the opportunity to meet Bill Gates a couple of times. Being part of one of the first teams to venture into the cloud and build online services way back in 2008 was another significant milestone.
Overall, the journey has been full of exciting experiences and learning opportunities, and I look forward to what lies ahead.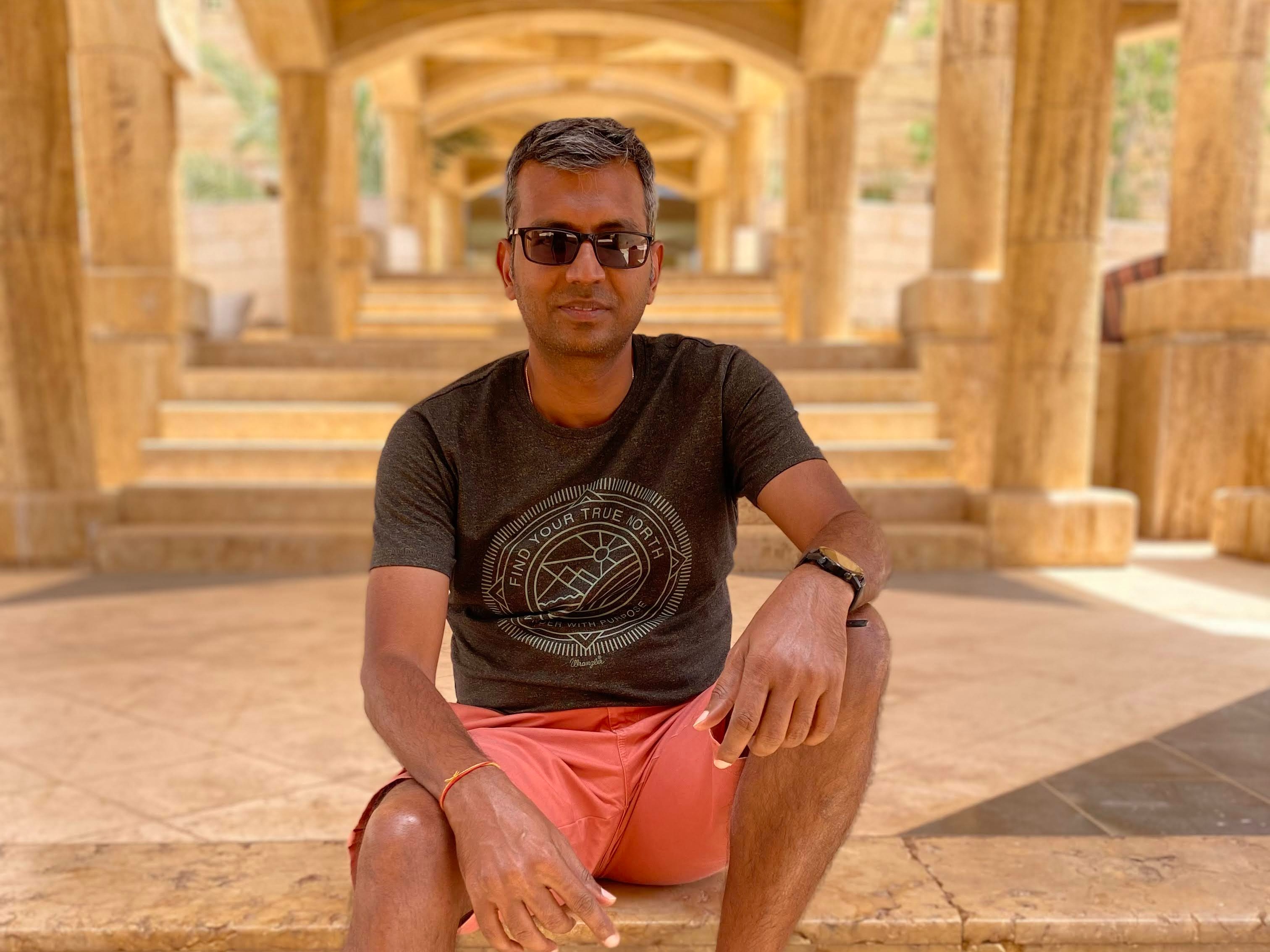 Beyond work, what are some of your favorite hobbies or passions that you enjoy outside the office?
I live in Hyderabad with my wife Richa and our wonderful children—a 17-year-old and an 11-year-old. Family time is incredibly precious to me, and I cherish every moment we spend together. When my schedule isn't full of family or work activities, I indulge in my passions for fitness, discovering new places, and enjoying cricket matches and movies. Throughout the past years, I've been an active blogger, sharing my thoughts on various subjects, including both professional and personal topics that resonate with me.
A fun fact about me is that in our family, we all share a deep love for food. We enjoy experimenting with different dishes, and usually it's a delightful experience as we embark on culinary adventures together. Watching food shows like MasterChef is one of our favorite pastimes, and we often draw inspiration from them to cook new recipes. However, my wife has a pet peeve—we tend to discuss food using the same language as the show judges, critiquing the texture and flavors.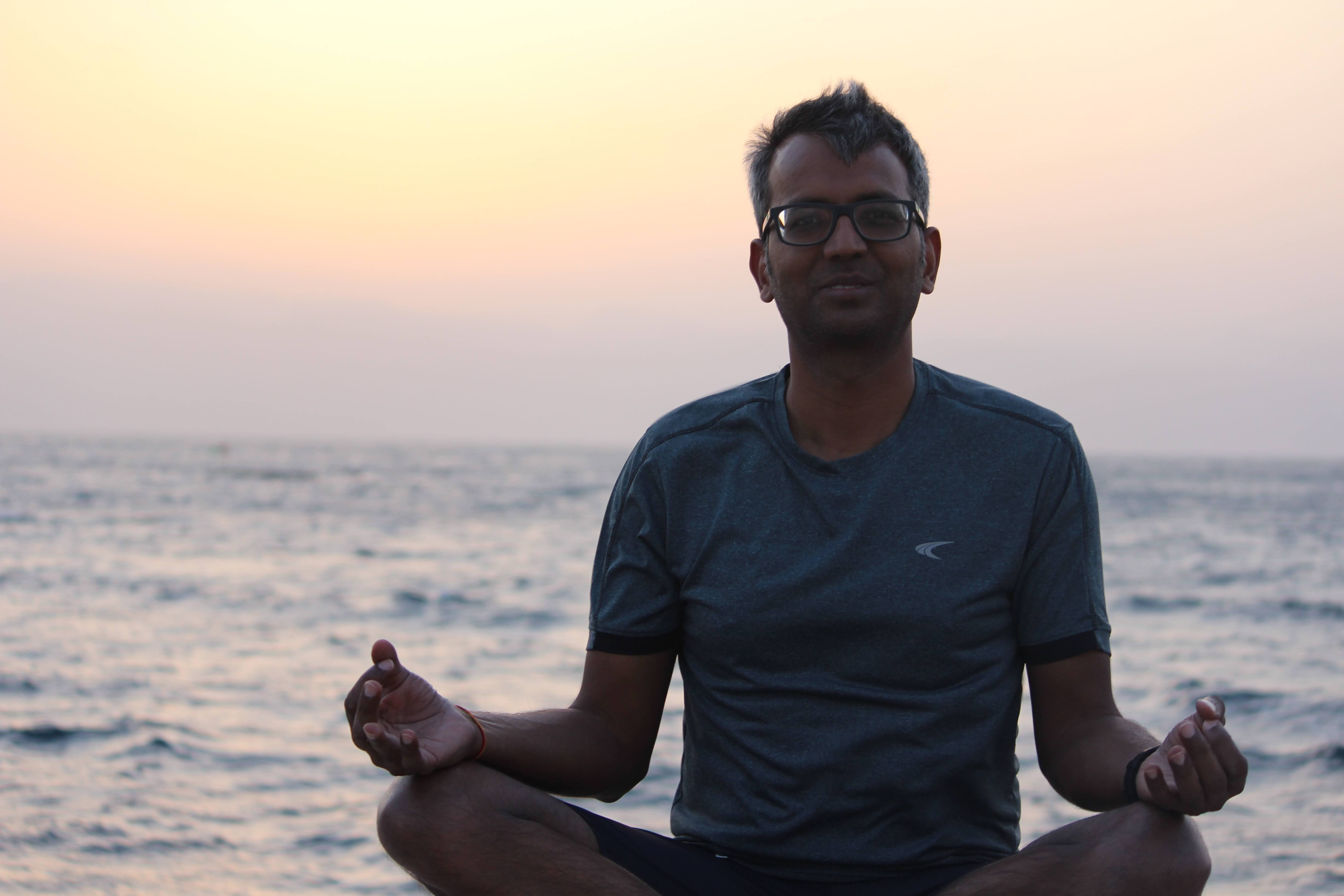 What made you choose UiPath out of all the other tech companies out there?
For me, what matters most in evaluating a company is its focus on business and people. In Hindi, we refer to it as "dhanda" (business) and "banda" (people). These were the key aspects that drew me to UiPath.
The company operates in a rapidly growing industry, where automation is becoming increasingly vital, and UiPath stands as a prominent leader in this domain.
Another factor is the leadership team's strong commitment to India. The company has a significant presence here, working on both products and horizontal services that cater to all customers. This diverse range of opportunities allows our colleagues to work on customer-oriented projects within specific products or focus on technical excellence across different services. This variety was highly appealing to me.
Lastly, during the interview process, I had the privilege of meeting Munil Shah (CTO Automation Cloud), and Daniel Dines (Co-Founder and Co-Chief Executive Officer). Their vision, the company culture, and the positive energy I experienced were truly inspiring. It was clear to me that UiPath was a place where I could thrive and have an impact. All these factors combined made the decision to join UiPath an absolute no-brainer for me.
What's important to you when choosing a new team member? What would you advise candidates who want to interview for a role in your team?
For me, intelligence is essential, and we naturally seek smart individuals. However, the real challenge lies in finding people who hold the ability to adapt to change and are proactive go-getters. Working in a technology company like ours means that things are constantly evolving. Innovations can disrupt the status quo and revolutionize the industry overnight. Therefore, we need team members who can readily embrace and adjust to such shifts.
Flexibility is key. Today, they might be focusing on one area, but they must be open and willing to switch gears and contribute to different domains when required. Moreover, attitude holds immense significance in our evaluation process. We value individuals who don't dwell on problems but rather take the initiative to address and resolve issues. They step up to the plate, finding the right solutions for the benefit of our customers, the company, and the team.
Stay connected for more inspiring stories and insights from our UiPath leaders by following our blog or social media channels.