It's no secret that Seattle has a thriving tech community. When UiPath decided to build a Product team in the US, to complement the established teams in Bucharest and Bangalore, the decision to center that team in the greater Seattle area was a no-brainer.
This series of articles aims to put a spotlight on our Seattle Product team, and dive into their wildly ambitious projects and growth goals.

---
UiPath's stated goal is to 'Accelerate Human Achievement.'
If that sounds vague, it's because the scope of what we are building here is monumental. We as a society stand at the precipice of a fourth industrial revolution, and on the other side of that revolution is a world where people don't have to be bogged down by menial tasks, and can instead focus on the creative work that they find more inspiring.
Robotic Process Automation, or RPA, is a key part of that societal change, and UiPath is at the forefront of this burgeoning industry, which faces an impossible level of demand.
---
There's a podcast version of this story!
---
"There is a growing realization that every company is fundamentally a technology company," says Soma, the Managing Director from Madrona Venture Group who led his firm's investment in UiPath's Series-C round. "Digital transformation is a top priority for pretty much any enterprise around the world. From my perspective, automation is the cornerstone of that digital transformation. Business leaders want to take the robot out of every human being in their enterprise, and let them focus on things that truly add value."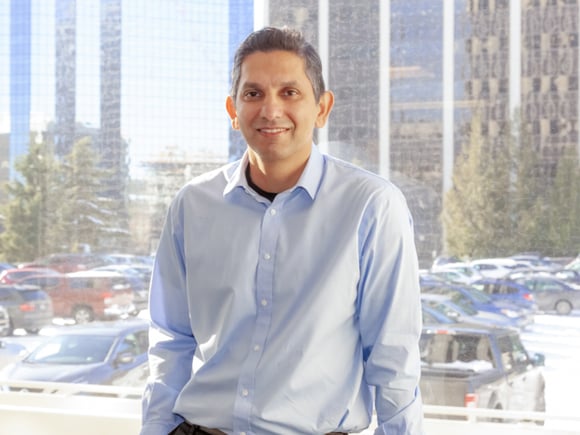 It's a good time to be a company that specializes in automation software. "UiPath is in an extremely exciting era," says Chief Product Officer Param Kahlon (pictured above). "We are helping redefine the future of work. This is a technology that will have a lasting impact; we're helping apply real, pragmatic AI into the enterprise every day at massive scale."
The premise of RPA is simple: it's software that emulates a human using a computer, automating logic-based tasks so people don't have to waste their time. Beneath the surface, though, there's complexity and nuance, and what UiPath has created is an open platform that is able to communicate and interact with a wide variety of software and act with a surprising amount of autonomy.
As our platform capabilities grow, so do the potential applications in nearly every industry on earth. Our biggest opportunities right now are in the fields of AI and machine learning, where we are uniquely positioned to act as a bridge between seemingly far-fetched levels of computer and intelligence and practical applications in the enterprise space.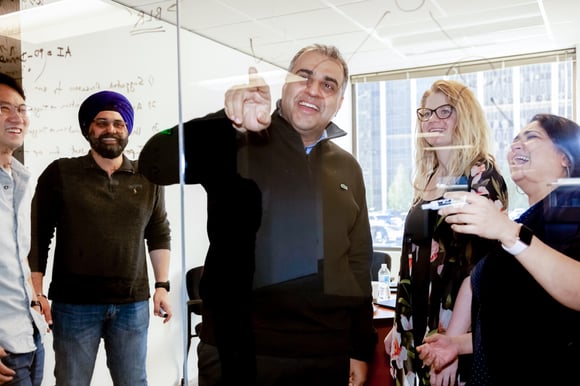 "This is a drastically different way of doing AI," says PD Singh, our VP of AI (second from the left in the photo above). "In the traditional way large companies handle AI, the hardest part is to define what the workflow is and then figure it out and build all the needed plumbing. 90% of their time is spent doing that. In this company, that grunt work is already taken care of."
By applying AI through RPA, we are able to give our customers real applications for current technology that can be put into place without a ton of pre-work. As PD puts it, "this is the place to be if you want to do applied AI. We are not talking about stuff that is just up in the ether and does not see the light of day."
The potential for this technology is staggering, to the point that it's hard to imagine the full ramifications of its eventual widespread use.
"There are various philosophical viewpoints on what it means to be human," says Anton McGonnell, our Director of Product Management for Machine Learning. "My fundamental belief is that automation, and frontier technologies in general, provides us an ability to eventually get to this end state where things like money are somewhat redundant, because you have infinite supply and you can only consume what you can consume in a 24-hour period every day."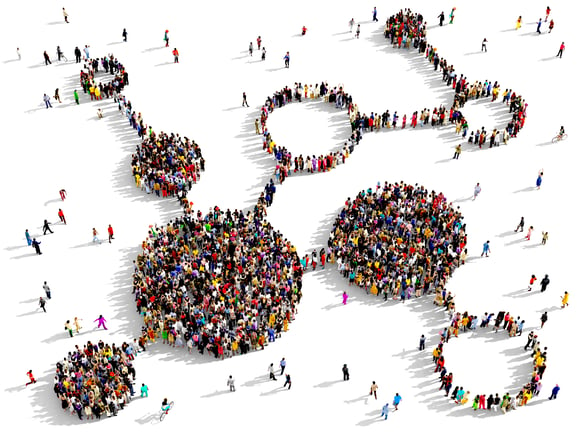 What does it mean to be human? Not an easy question, but most people's answers probably wouldn't include anything about their desire to be mired in menial tasks behind a computer.
Palak Kadakia, VP of Product Management, has seen the benefits of RPA in her personal life. "The first process I created looks for flights, for my family of four. It checks multiple times a day, and just books for me when it hits my target price. In the past, I had to do that manually, and it was super annoying. What's most compelling about our technology is just this ability for it to make our lives easier, so we can spend our time on more important things like family or work."
As we develop our products' capabilities, we are also working to make them more approachable, so that someday, anyone with a simple problem like the one Palak faced will be able to automate it. That day is not as far off as it might seem, and it will radically alter the way people approach their work.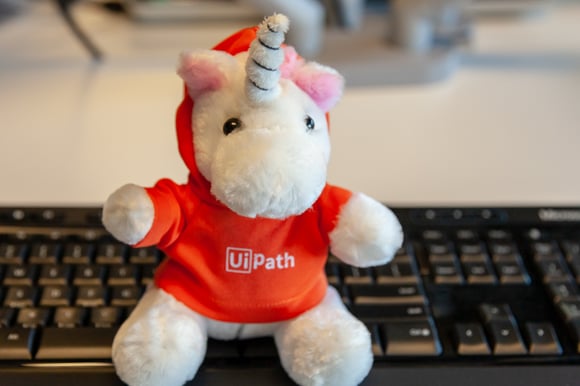 "If we get to the point where our products are so intuitive that anybody who sees a problem can automate it," says Anton, "it's really hard for us to understand how much impact that will have, because it's just so alien to us. Nobody wants to be stuck doing mundane things; they want to do fun things, creative things that challenge them."
Other articles in this series:
Part 2: What are we building and how will it affect our customers?
---
Interested in working alongside all the people quoted above? Our Bellevue Product team is hiring!
---